A Better Look into the Field: Quickly Spot Issues with Color-Coded Data
June 29, 2016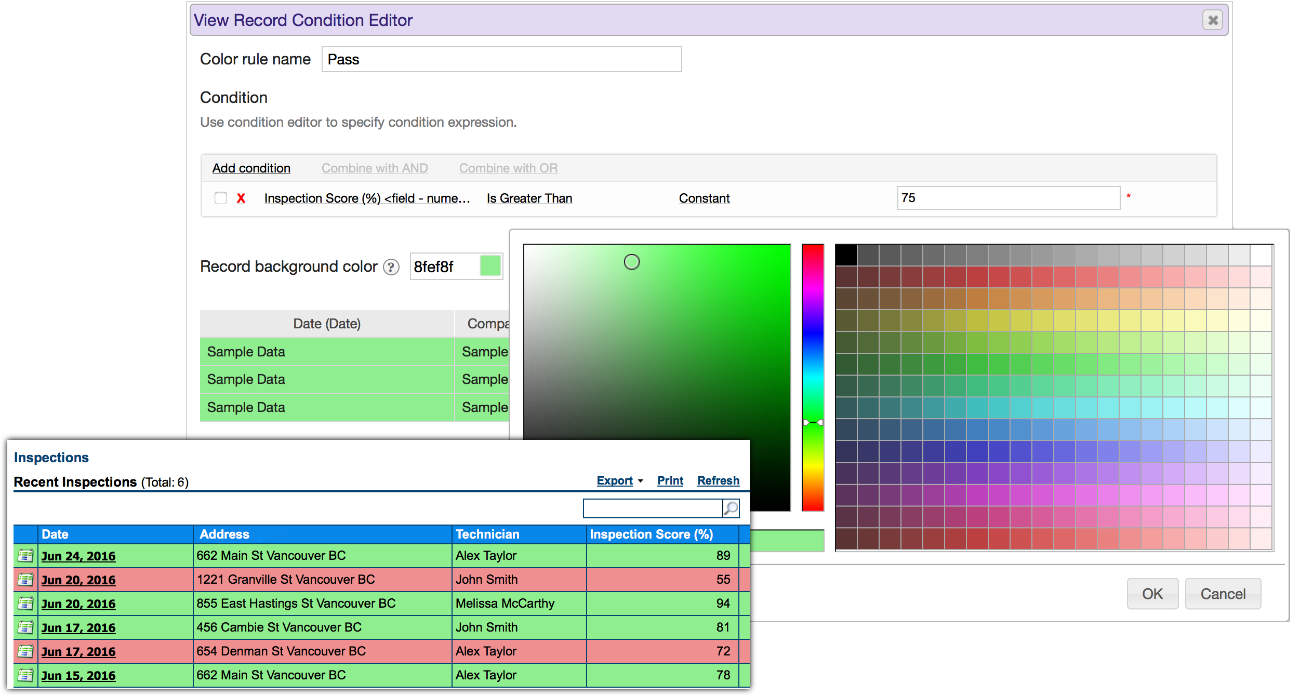 Color-coding is a powerful tool that helps you visualize your data to spot issues or patterns, drawing your attention to items needing immediate action. Reports that use this technique to visualize important items are often called 'heat maps', and are a powerful way to focus attention where action is needed.
Businesses need to get a better understanding of what's happening in their operations, often by reviewing large sets of data and field reports. With so many tables, charts, and data points to look at, it's easy to miss key information.
Highlighting issues that are important to your business is a useful way to solve this problem. For example, you could assign bright colours to safety inspections that require corrective action, or apply red to out-of-stocks that are crucial to top-line growth.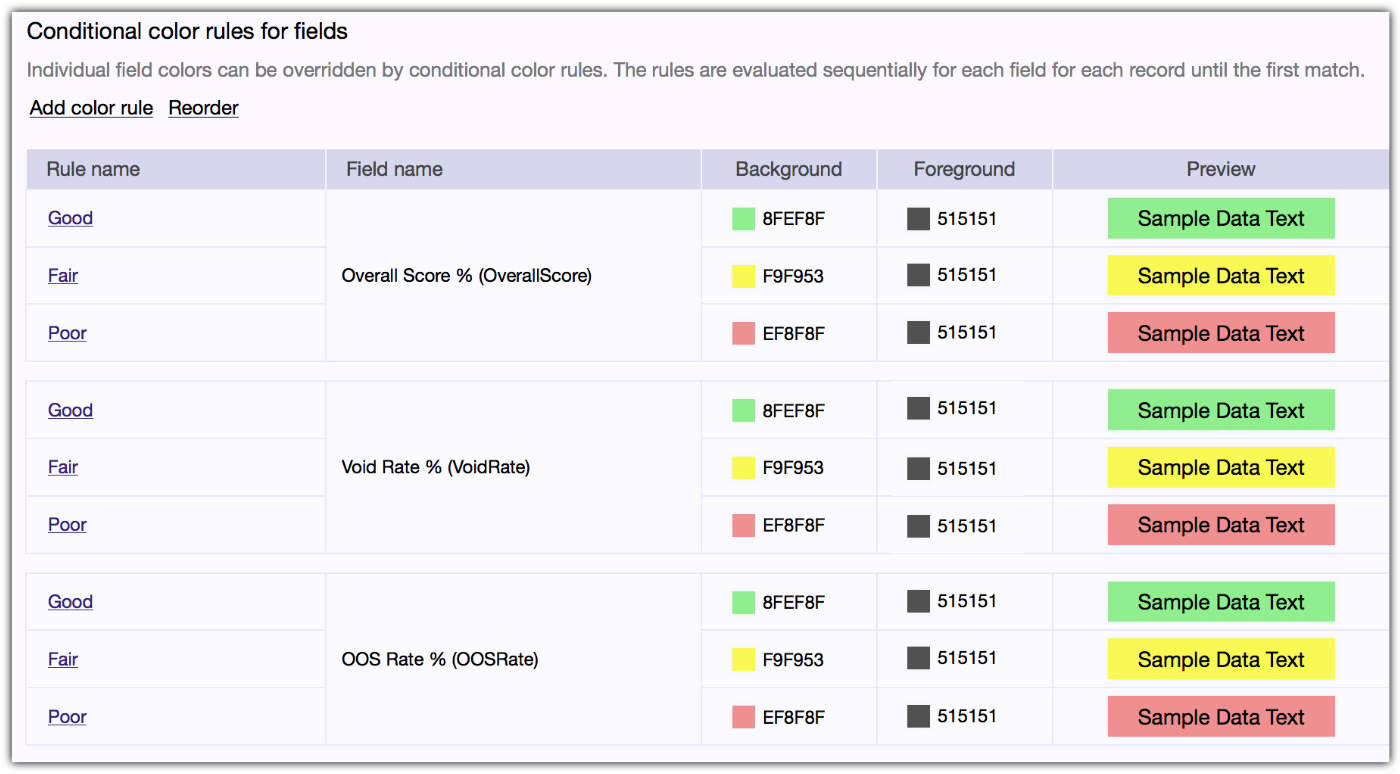 With real-time information flowing in from the field to the office, you can boost real-time visibility into field operations, enhance business insight and make faster decisions by having the report itself identify items requiring attention. Configuring the business rules that determine when and what color a row or cell in a report will be is done with a point-and-click editor.
You can choose to highlight entire rows of information or just individual categories, letting you pay close attention to the right details. Set up rules and conditions for data collected in the field, or any data you choose, to have items that need attention highlighted by eye-catching color coding.
Let's use the following example. You ask yourself, "Which stores have stock issues?"

The green-yellow-red color coding, based on business rules, indicates priority stores the rep should follow up with to fix their stock issues. With Flowfinity, there is a direct link back to the actual store audits that generated this heat map, so a drill down into the details is easy to do. In fact, when the rep fixes the problem, he can update the audit and have the color automatically change, informing everyone the issue has been dealt with. All this can happen in the field, on the rep's phone or tablet in real time, letting management stay up-to-date by monitoring the chart in the office.
Flowfinity software can enhance your business with innovative mobile solutions. To learn more about us and to try color-coding data yourself, start a free trial today.
Transform your business with mobile apps.
« 6 Ways Insurance Firms Gain a Competitive Edge with Mobile Apps