Field Service Mobility Pain Points and Predictions for 2013
Jan 15, 2013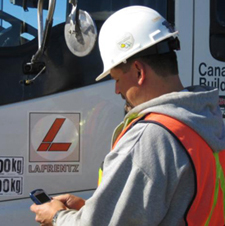 Last year for the first time, smartphone owners became the majority of mobile phone users.1 Bring-your-own-device (BYOD) adoption also reached an all-time high, with Yankee Group reporting that by June 2012, 60% U.S. employees were using a smartphone for work purposes.2
These trends can't be ignored by field service companies who are still working with inefficient paper or spreadsheet processes while their competitors leverage the benefits of mobile devices.
Common pain points include time-consuming data entry and administrative time surrounding each job, inability to scale the business, delayed communication between departments, and lost opportunities to increase revenue through upselling.
While they may have been the norm once, these pain points will place some field service organizations at competitive disadvantage as more and more companies address these issues through mobile technology.
At the same time, the field service leaders that have replaced paper forms and inefficient operations with a well-defined mobile strategy are delivering better customer service, more cost-efficiently than before.
For field service providers to thrive in 2013 the question will no longer be whether to implement a mobility solution that reduces paper and administrative overhead; instead it will be when, and how well.
Here are our 6 predictions for field service mobility in 2013:
1. 'Phablets' will make their way into field service organizations
Smaller than tablets and larger than smartphones, 'phablets' will provide a viable option for completing mobile forms or viewing manuals on a larger screen, while remaining a workable form factor at between 5 and 7 inches.
2. Multi-purpose solutions will replace single-purpose point solutions
Adoption of off-the-shelf commodity solutions that support a narrow range of business processes will decline. Field service organizations opting for multi-purpose solutions that support a wide range of workflows and processes will have more flexibility to continually optimize the way they do business and gain competitive advantage.
3. Field service providers will take to the cloud
Cloud solutions can be deployed quickly and require less overhead and infrastructure to manage. Field service providers looking for a faster way to gain competitive advantage will opt for cloud solutions.3
4. Laptops for field technicians will be phased out
Desktop and laptop PC sales are on the decline, with a 6.4% drop in 4Q 20124. Tablets provide cheaper, more portable and efficient ways to complete the tasks traditionally tackled with laptops.
5. Field technicians will help boost sales
Field technicians already spend the most face time with customers. Given the right tools such as the ability to generate sales quotes or view sales materials on-the-go, they can help to increase sales.
6. Rugged hardware adoption will decline
Adoption of rugged devices that support a limited range of software will decline, as companies look for more nimble platforms.
1 Nielsen
3 TabTimes
Start building your enterprise mobile app solution today with a free trial.
Related Links
« Celebrating 10 Years of Field Service Management with Mobile Apps