How Food Brokers Can Improve Service with Mobility
Dec 18, 2012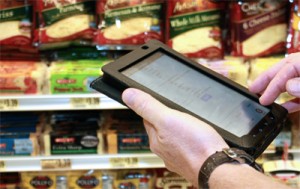 Food brokers have to keep track of distribution and display of their clients' products, promotions, product rotation, expiry dates, and management of dispersed employees; all while maintaining relationships with retail managers and even selling more products.
Food brokers that have found a mobile solution to manage these tasks find it hard to imagine going back to paper forms, phone calls, and spreadsheets. For others, there remains an untapped opportunity to improve data capture, workforce management, and reporting from the field.
Some common pain points that we hear include:
Delays in getting information from retail stores to head office
Soaring mileage and gas costs
Too much time spent on data entry such as typing store survey results into spreadsheets
Accountability of staff in the field
Limited ability to share real-time information with retail stores and consumer goods manufacturers
Difficulty in generating reports or performing analysis on retail conditions
Hard to interpret handwritten forms
Food Marketing Inc., a food broker that services major retail stores across the Southeastern U.S., selected Flowfinity software and Samsung Galaxy tablets to replace paper and spreadsheet reporting on retail conditions, timesheets, and product sales orders. The company improved productivity and customer service, while dramatically reducing mileage costs.
What are some of the challenges you face with delivering or receiving food brokerage services?
Learn how to close the retail execution gap and drive sales with mobile apps.
Related Links
« Field Service Mobility Pain Points and Predictions for 2013
10 Must Ask Questions for Evaluating Mobile Enterprise Hosting »