The Need for Speed: 5 Ways to Get Mobile Apps in the Workplace Faster
Oct 26, 2016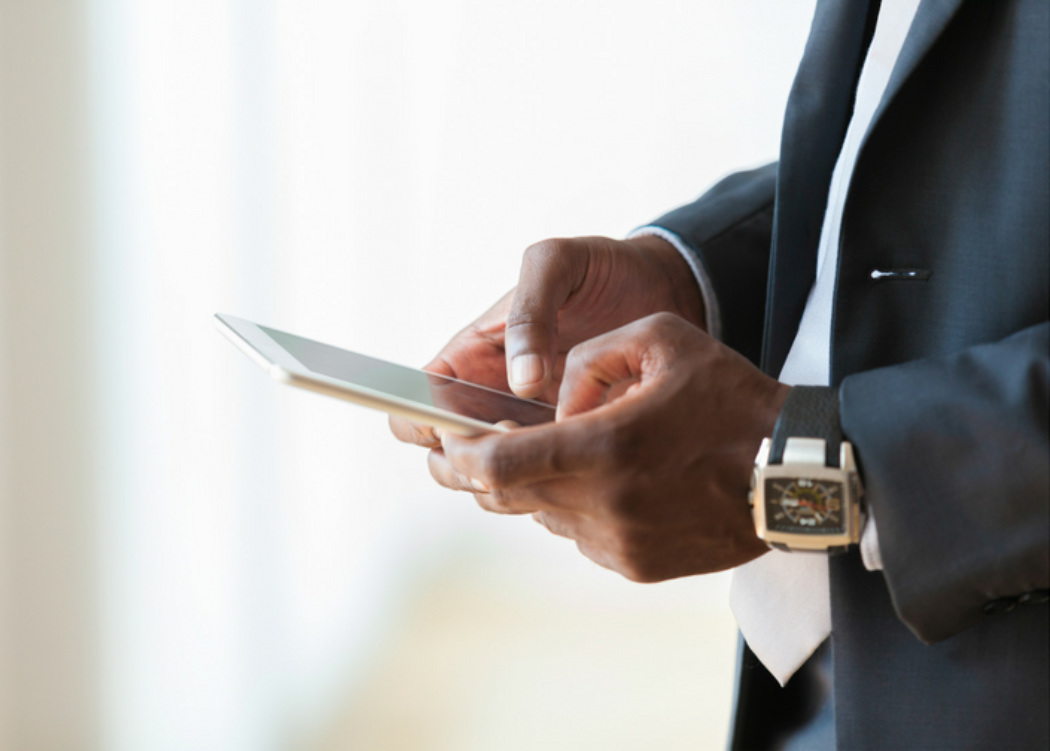 With most of your management team and workforce accustomed to running their lives on mobile devices, the need to respond to the demand for mobility in almost every business process application has never been greater. Whether you have technicians, inspectors, consultants or sales reps in the field, empowering your mobile workforce can completely transform your business into a highly-productive, efficient and well-oiled machine.
But with little time and limited company resources, it's challenging to find a mobile solution you trust that's powerful and flexible enough to get you up and running quickly. You need to build enterprise mobile apps now, and you need to implement them fast.
To help you speed up the development cycle and get mobile apps in place faster, here's a list of 5 features to look for:
1. Point-and-click app building
Save time and quickly build forms and workflows by easily choosing from a library of pre-programmed components and fields. These can include audio recording, digital signature capture, GPS tagging, photos, and more. You can even discover new application features that further enhance data capture and improve your field-based business processes. With a fully declarative app building product, you don't have to write any code.
2. Cross-platform app updates
With choices of devices and the growing popularity of bring your own device (BYOD) in the mobile workforce, employees are using smartphones they are well-accustomed to. A mobile solution that delivers an adapted yet familiar and stable user interface across different platforms enables quick adoption by users and drives employee engagement.
3. Instant, one-click publishing
Avoid delays by publishing mobile forms directly to your mobile devices as soon as they're required in the field. This instant approach is not only helpful for new apps during the initial development stage, but crucial for ongoing management when business processes change and app updates are urgent. A product that supports sandbox development and enhanced version control also enables faster application development cycles and better tracking of changes.
4. Integration options
Look for a solution that supports deep links for code-free integration between third-party apps already in use by your organization, and an open API for connecting with any backend systems. These features will allow you to fully integrate your mobile process applications with existing systems, under full IT control. This means you can let teams in the field easily switch between the apps needed to efficiently perform related tasks at hand, and have access to the information they need.
5. Deployment options
Some situations require on-premises deployment, others need multi-tenant or private cloud deployments. Look for a solution that gives you the choice of deployment options. Cloud options offer quick, cost-effective set-ups and don't require you to install software or involve the IT department. All business data is stored in a secure, central database and regularly backed up for safekeeping. For a dedicated environment with direct control of application availability and security, on-premises is your best choice.
Find out how Flowfinity software can help shorten the development cycle for enterprise mobile applications to deal with the demands of your business. Create applications that are future-proof, and tailored to meet your evolving business needs.
"Flowfinity software is very flexible, and enables us to customize apps based on our needs without writing any code," said Krupal Patel, Project Manager, Freedom Health. "I can publish the changes to Flowfinity applications within a couple of minutes rather than going through the whole development cycle."
To learn more about us and build powerful business process applications quickly and easily yourself, try a free trial today.
Transform your business with mobile apps.
« Enterprise IT Growth: How to Assess Mobile Maturity
American Beverage Marketers Named a Finalist for CGT 2016 Business & Technology Awards »