Dashboard widgets
Dashboards aggregate real-time data from your Flowfinity database and present it visually, allowing field and office users to streamline and improve data analysis and reporting.
Each dashboard contains one or more widgets, and each widget reads data from a dedicated view in an application. Using the Dashboard Editor, administrators can compile interactive dashboards that contain widgets from any application that is on the same Flowfinity site as the dashboard.
While each widget can only display one option at any given time, end-users can cycle through all different modes in the final dashboard if multiple display modes are selected.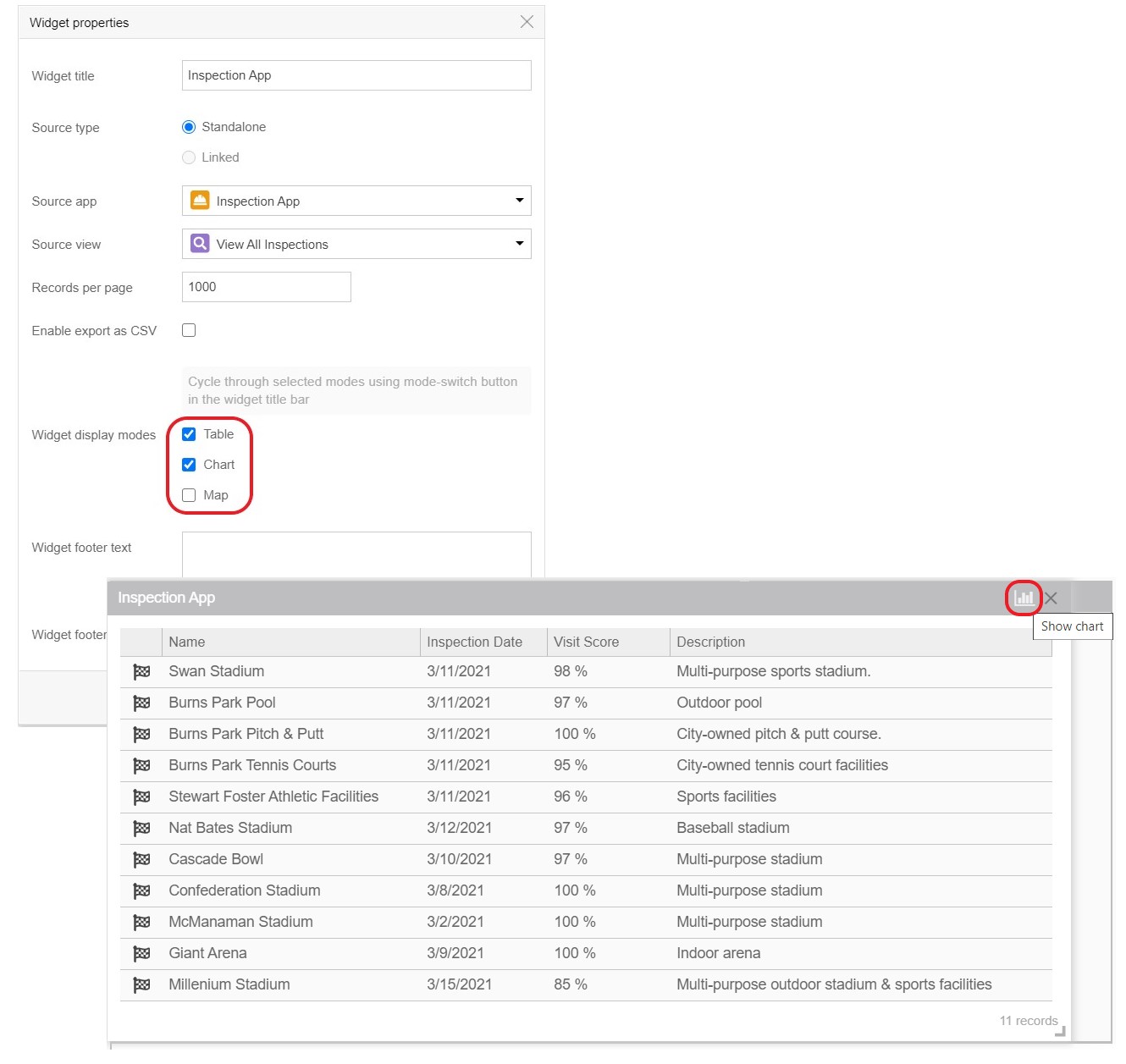 To understand how you can leverage dashboards, we'll outline each of the widget types available in Flowfinity. You can see it in action here also.
Widget Types
The primary widget types are table, chart, and map widgets.
Table
These widgets will display records as a data table. The columns reflect the selected fields in the dashboard View and can be quickly sorted by alphabetical order, date, or record state.
To improve end-user experience, there are customization options available to administrators. In this example, some records are displayed in orange as there is a color-coding rule configured within the dashboard view.

Or calculate column totals in your dashboard tables with a few clicks.
Chart
Once you are satisfied with the data table selection, you can then design a chart widget to visualize your data. The default selection is a bar chart. However, you can also select a line or pie charts.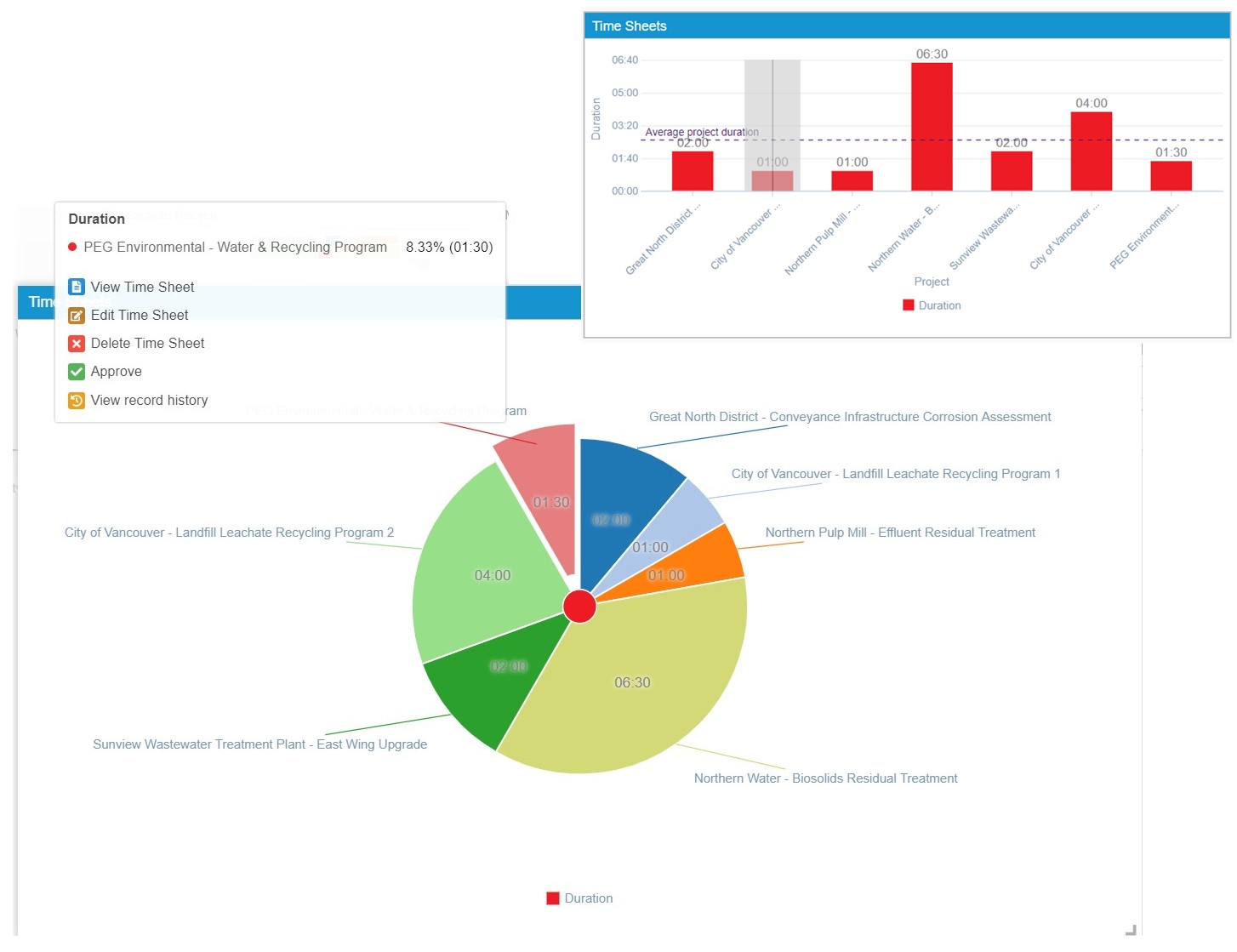 Within each of those chart types, there are three different chart mode types; independent, stacked, and stacked relative.
Line Graph – Independent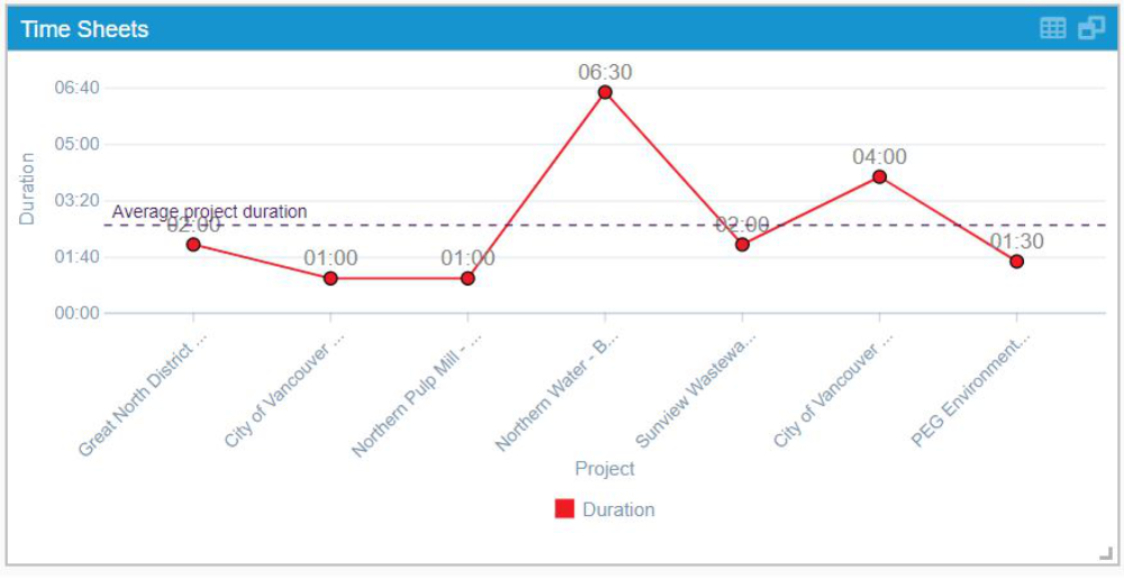 Line Graph – Stacked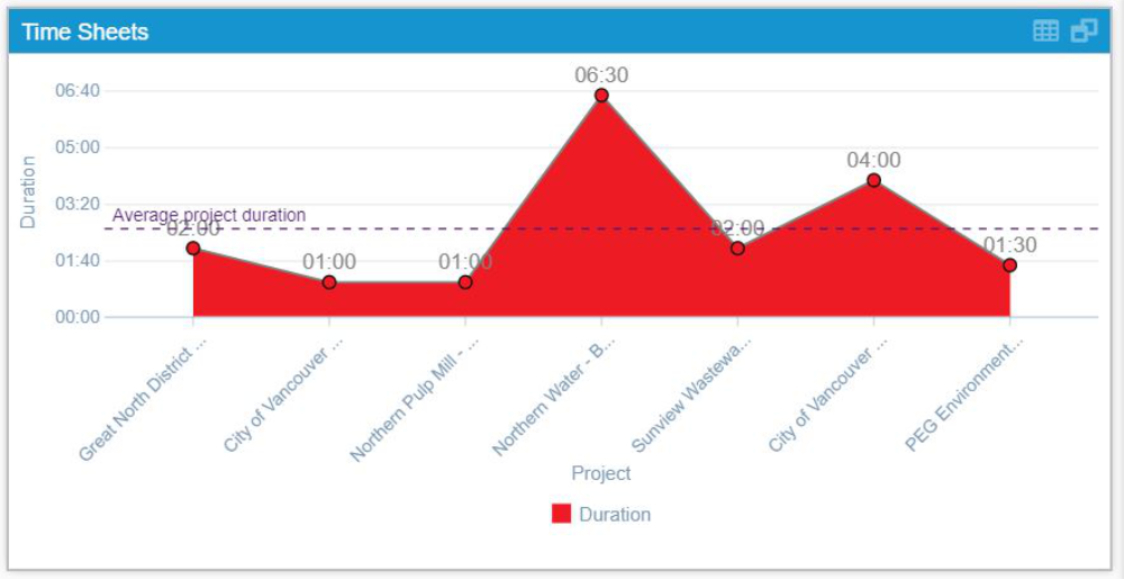 Bar Chart - Independent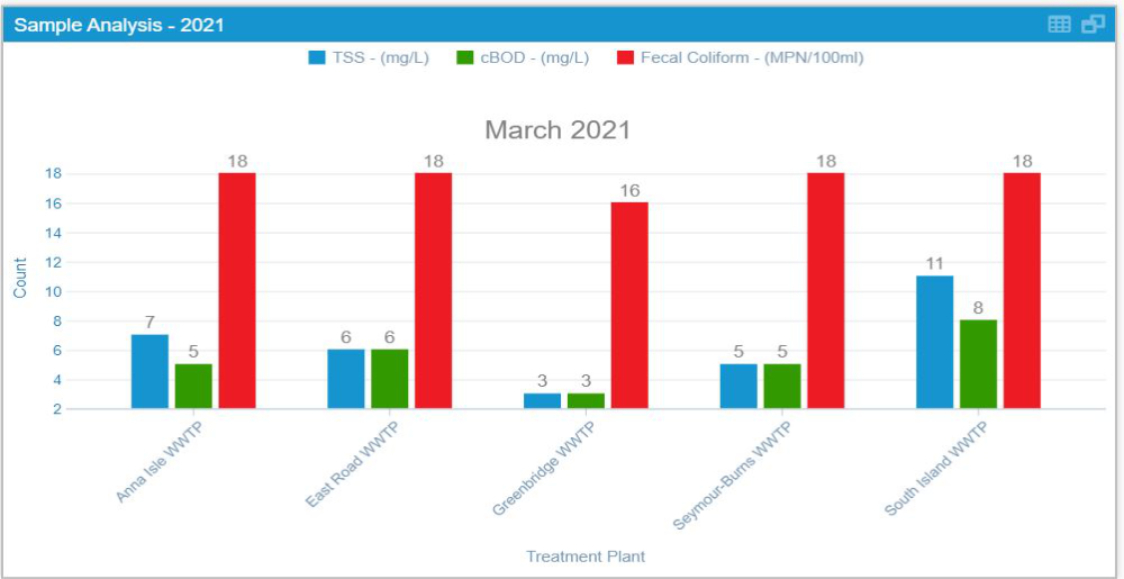 Bar Chart – Stacked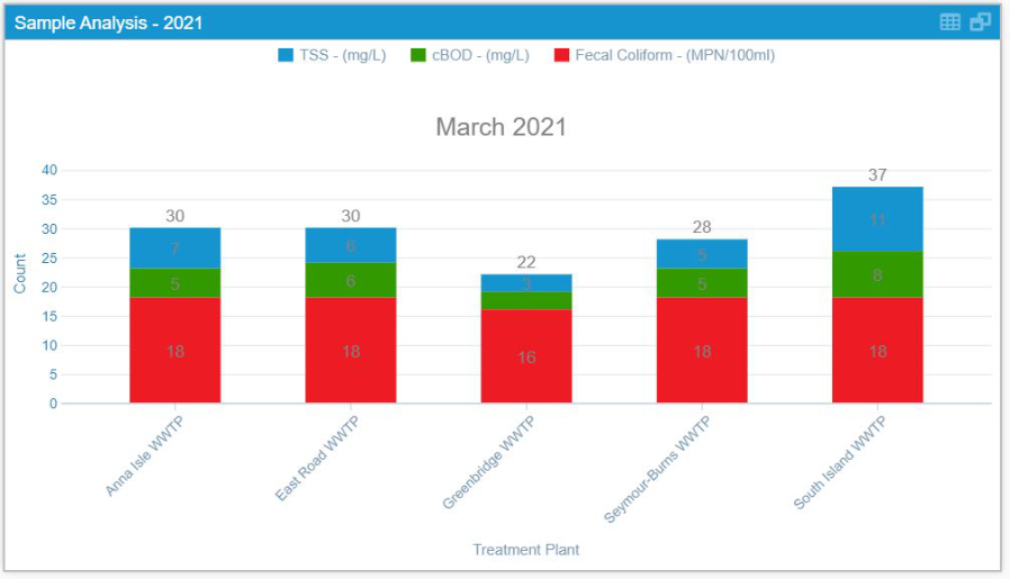 Bar Chart – Stacked Relative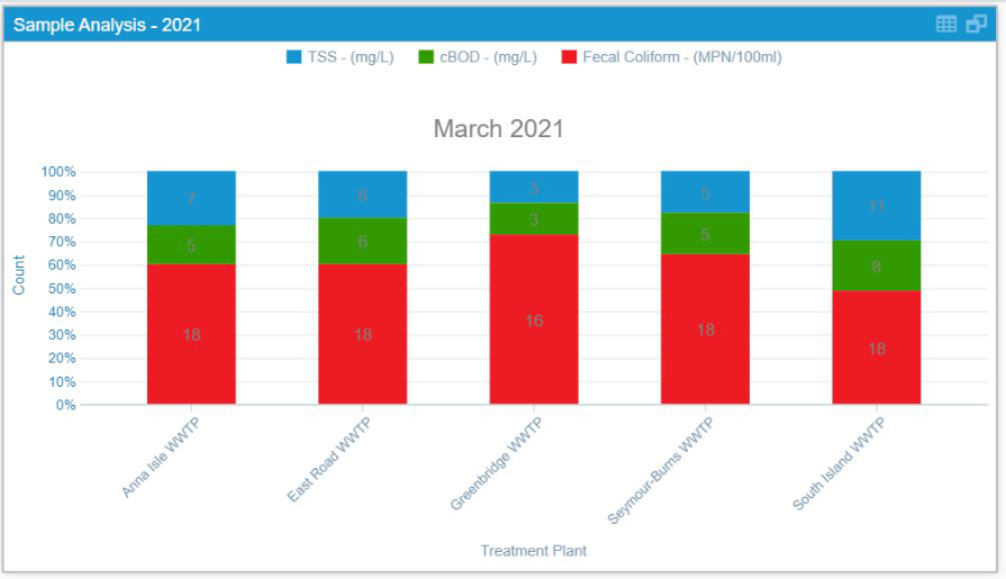 Pie Chart - Independent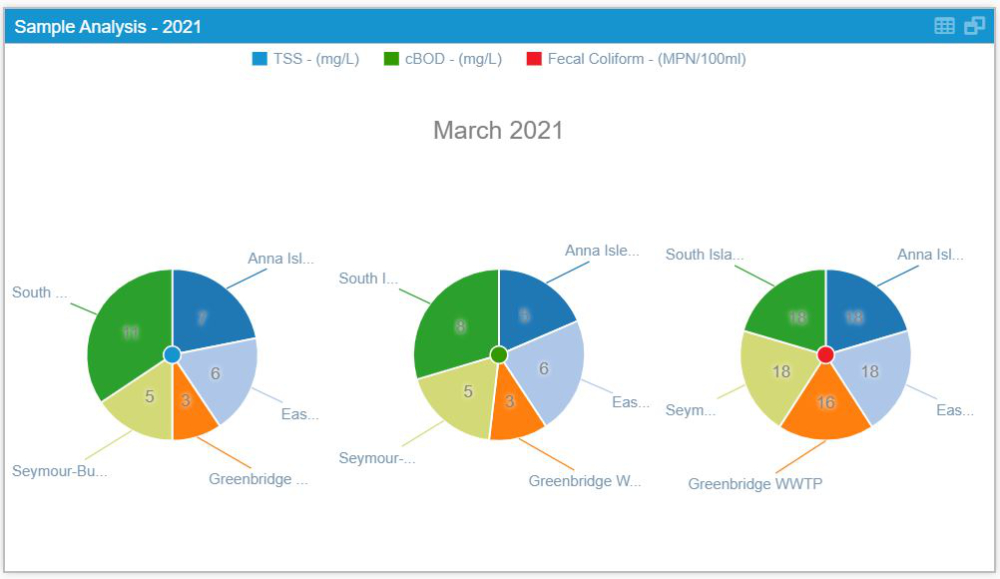 Pie Chart – Stacked Relative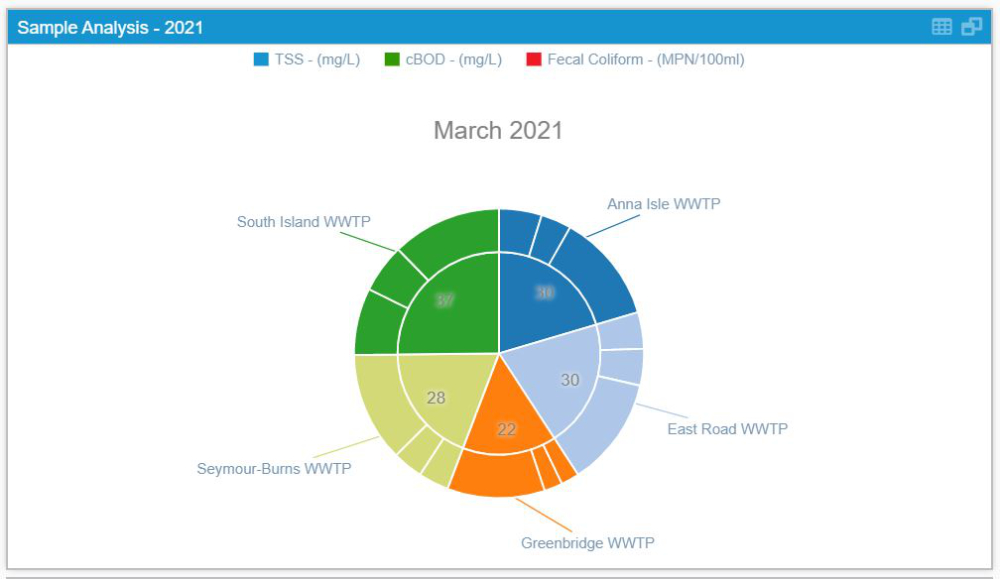 Number Chart
Map
Use map widgets to place records with GPS location data in the geographic context. Dashboard maps allow field and office users to view, edit, and create records on custom Esri, Mapbox, and MapTiler basemaps hosted in Flowfinity.
Field and office users can benefit from map widgets by easily tying workflow data, the name or status of a object or task, with it's location. Improve end-user experience with further customization, such as clustering nearby GPS locations into a single, interactive marker.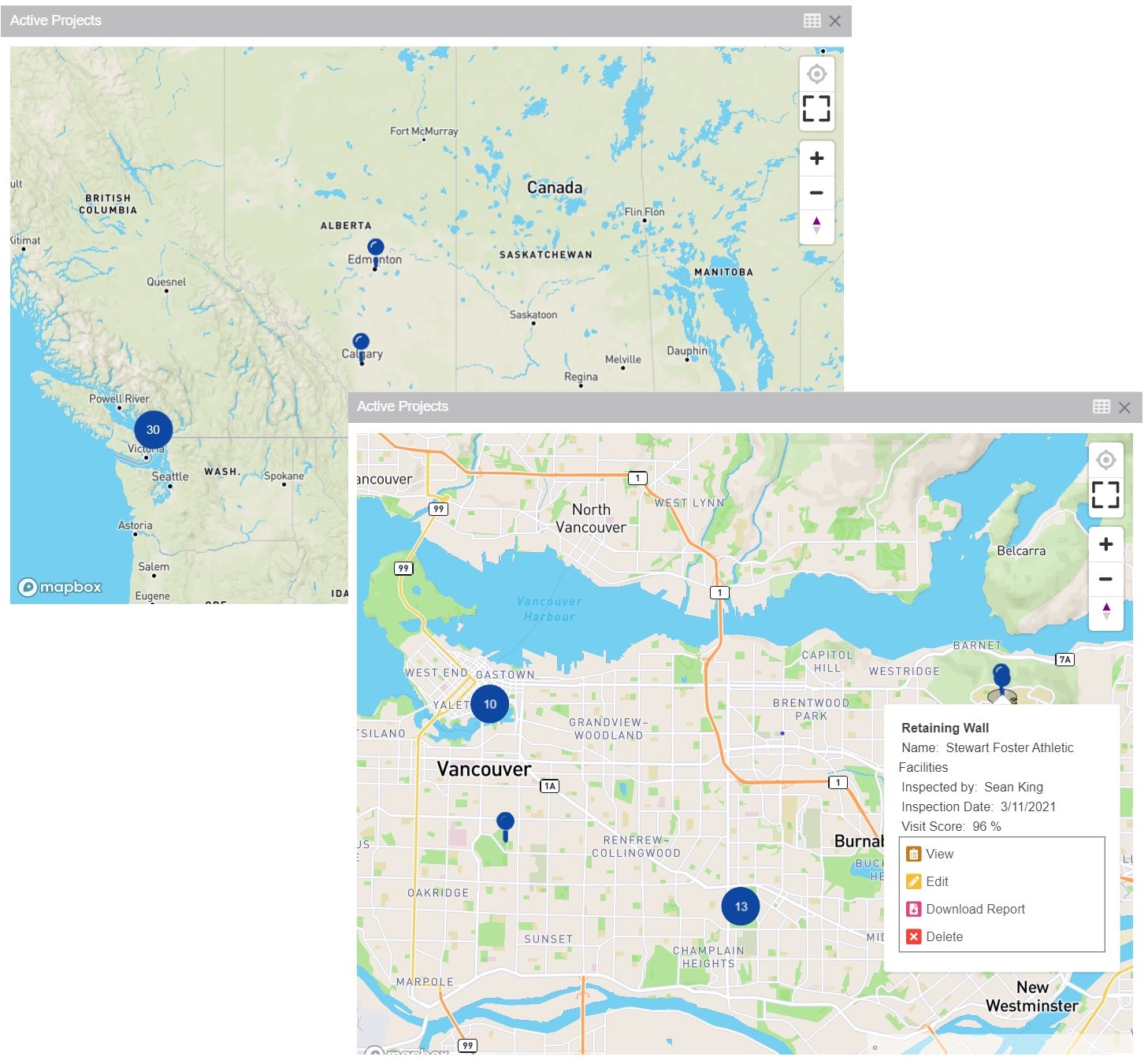 If you have more than one map configuration available, you can switch between them in the widget provided both have been selected in the 'Map properties' pop-up.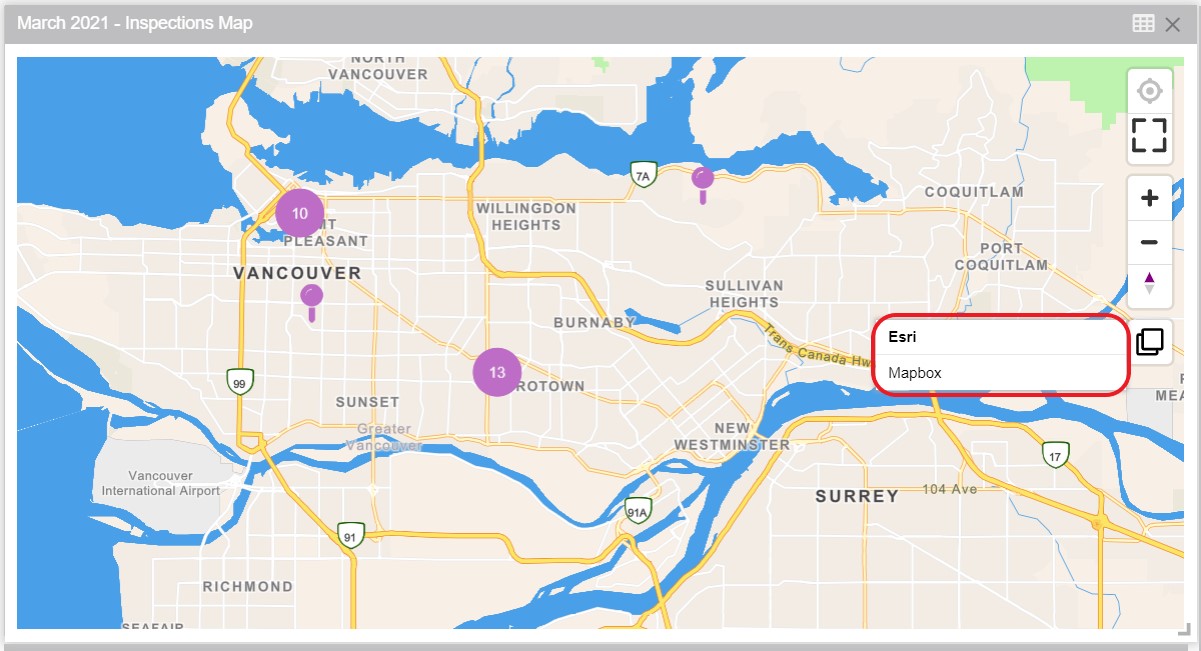 The Mapping section of our Knowledge Base contains instructions on how to create map configurations.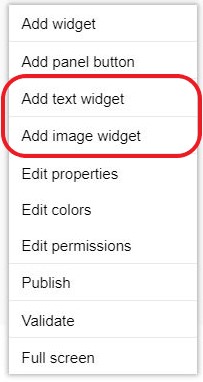 In Flowfinity Actions, image and text widgets are also available. To add these widgets to your dashboard, right-click on your dashboard to reveal the dropdown menu and select either option.
Text
Add text widgets to provide read-only guidance to employees, clients, and contractors about how to use and understand dashboards.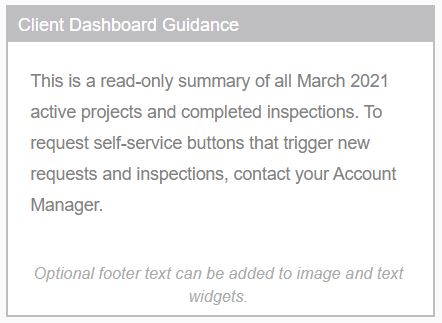 Image
Add image widgets to improve end-user experience for internal dashboards with infographics, or to brand customer-facing dashboards with company logos.