Consumer Goods Store Survey
Consumer Goods Store Survey
The Consumer Goods Store Survey demo app lets you audit retail stores for retail execution management, promotions and competitor information. Follow the instructions or watch the video below to use the demo app.
Instructions
Login to https://try.flowfinity.com from your web browser. Ensure that the CPG Site is selected from the top right drop-down menu.

Store List
To manage the list of stores that are available for auditing, click on the Store List tab. You can add or edit stores one by one, or import stores from a CSV file by clicking the 'Load Stores' link.
Select 'De-Activate Store' if a store is no longer in use.

Audit Templates
To carry out a store audit, you can either use the Standard Audit template, or create your own by clicking 'Create Template'.

You can add, delete or modify the General Store Questions.
To modify the list of products that should be surveyed, edit the items in the Product Groups field. If you want to temporarily remove an item from the authorized products list, mark it as unauthorized for this survey template and it will not be included.
When you've finished editing the products to be included in this audit template, click Submit. The template will be available for auditing in the 'Custom Audit' view.

Performing an Audit
To audit a store, you can select either the Standard Audit template or one of the Custom Audit templates that you've created. To perform a custom audit, select 'Custom Audit' from the Portal. Select the appropriate template and then 'Record Audit' from the menu.
Review the information on the first page, and answer the General Store Questions on the next page. Select the appropriate Product Group for your current location in the store.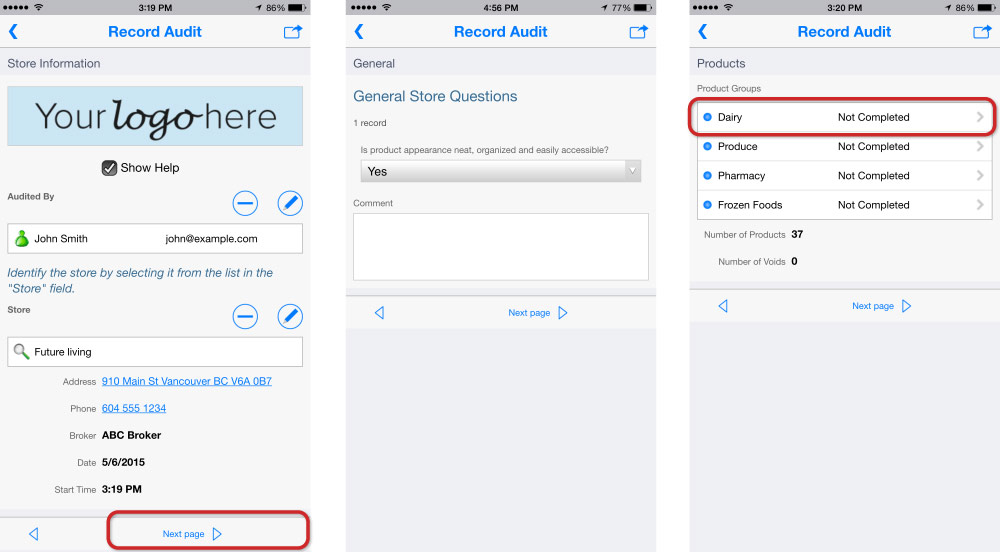 For each product in the group, enter the information required. Once Shelf Status, Facings, Regular and Feature Price have been filled in, the product will be marked 'Completed.' When you have completed all of the products in the group, press the 'Save' button.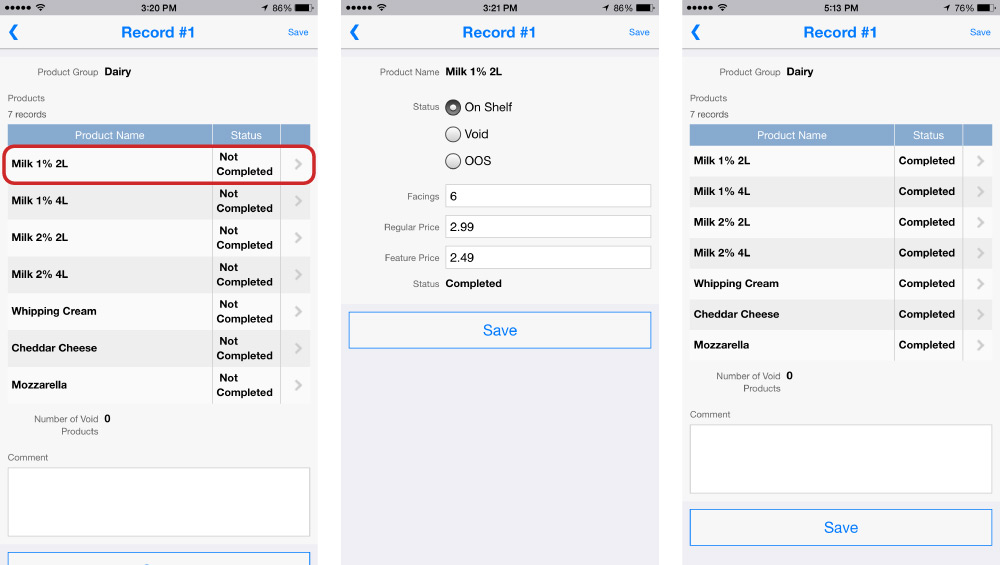 On the Promotions page, enter relevant promotions found in the store, either for your products or your competitors'. Finally, add any last comments or photos and the 'Time Finished.' Your time in the store is automatically calculated. Press the 'Submit' button when you've completed the audit.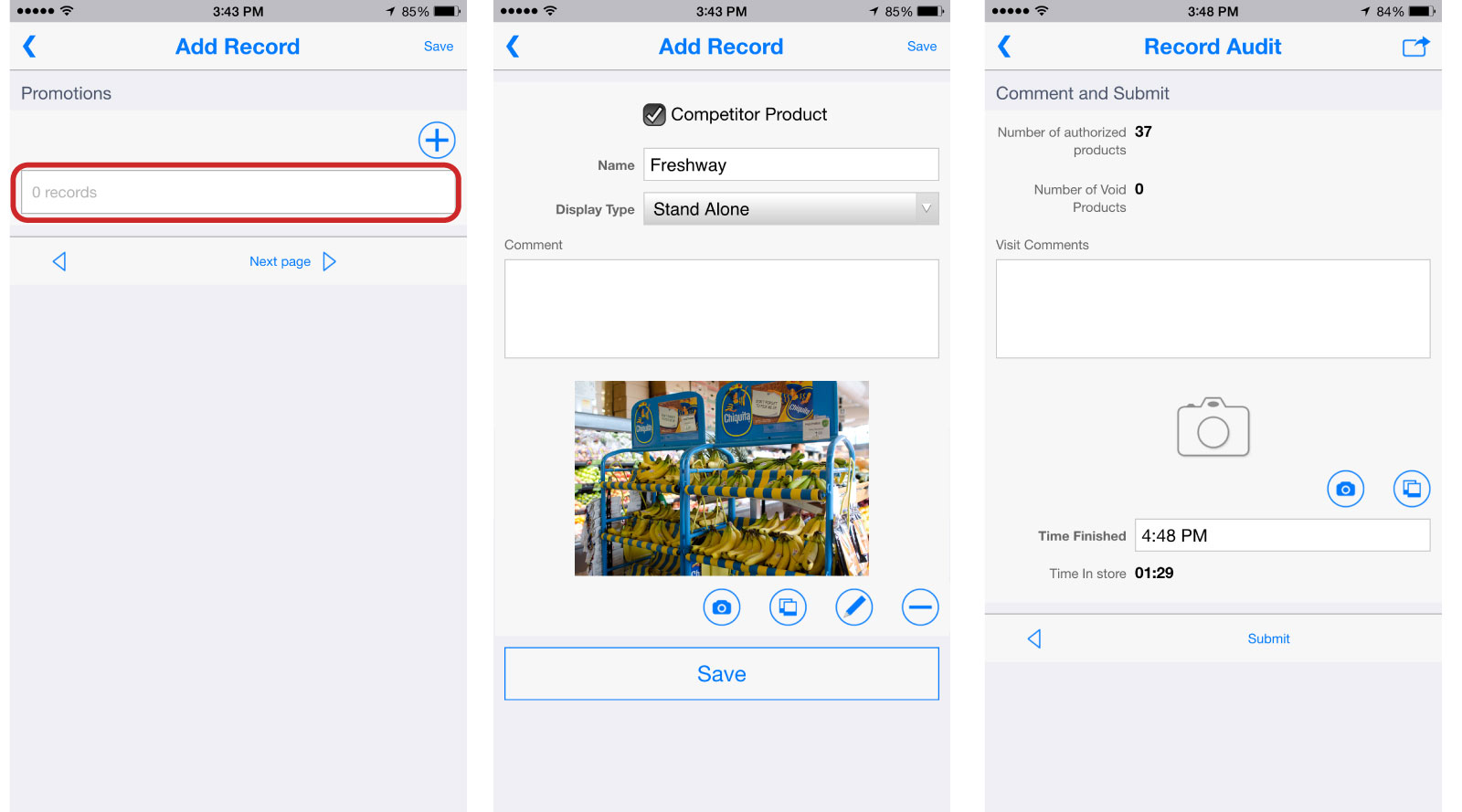 Reviewing Audits
Completed audits are available for viewing on mobile devices and in the web client. Select 'Forward' from the menu to send a PDF copy of the audit to an email address. To open and save a PDF of the audit, select 'Save as PDF' from the menu.

To learn how to customize this app for your business, please request a demo or contact us.