Sales Order Management
The Sales Order Management demo app allows sales reps in the field to take orders and submit them to the office in real time for review and approval. Follow the instructions or watch the video below to use the demo app.
Instructions
Login to https://try.flowfinity.com from your web browser. Ensure that the Sales Order Management Site is selected from the Site drop down menu.

Manage Customers and Products
The Customers tab contains the names and contact information of your customers. To add new customers manually, select 'New Customer' from the Activities menu on the left. To import a list from a CSV file, select 'Load Customers'. Click on a customer name to access the available activities for that customer, such as Edit, View or New Sale.

The Products tab shows products that are available for sales reps to sell. You can add products manually or upload them from a CSV file. Use the search bar to filter the list.
Create a Sales Order
To create a new sales order on your mobile device, online or offline, select the 'New Sales Order' shortcut on the Portal. Select the customer, then press the + symbol to add products to the order.
Select products from the list and enter quantities. The total and shipping weight are automatically calculated on your device. Have the customer sign the form. When the order is complete, press the 'Submit' button.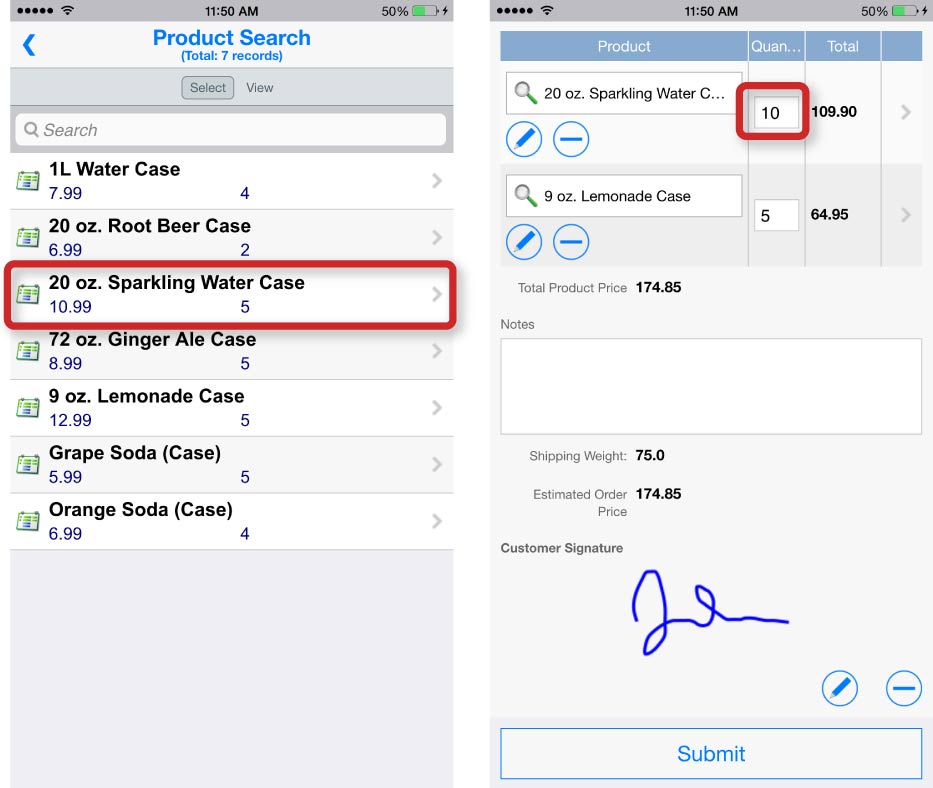 If you are offline when you submit the order, it will be queued for submission. If you have network coverage, it will be available for viewing or editing on your device right away.
Review and Invoice Sales Orders
To review items on your mobile device, select either 'Pending Orders' or 'My Pending Orders' on the Portal. From here you can edit orders, or if you belong to the Supervisor role, you can also approve them.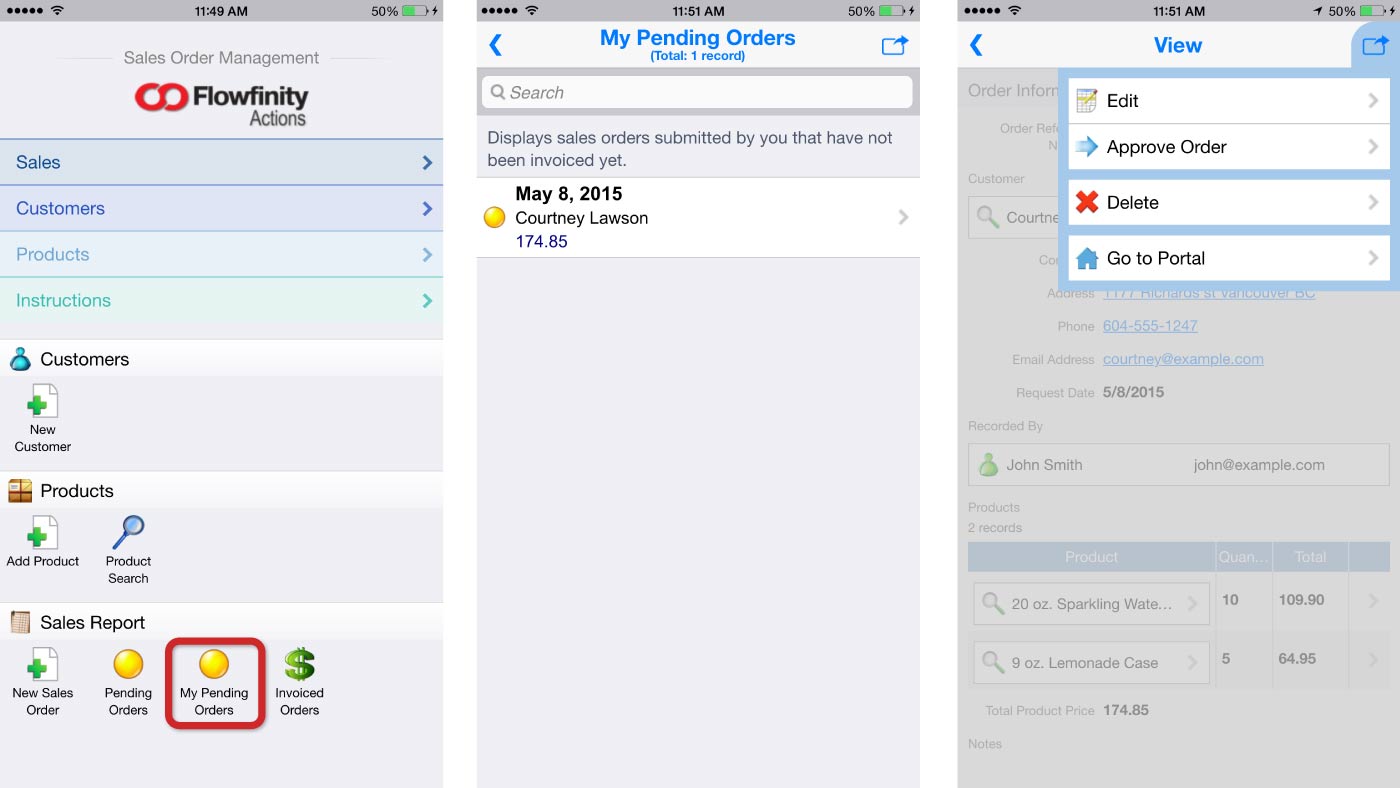 To review an order in the web client, select it from the 'Pending Orders' or 'My Pending Orders' view in the Sales tab.

Select 'Approve Order' from the record menu.
Review the order information. To enter a discount, select a % or $ discount type, and enter the amount. The discount will be applied to the Estimated Order Price. Enter the Sales Tax % and the Order Total will be adjusted. Click 'Submit' to move the order to the Invoiced state.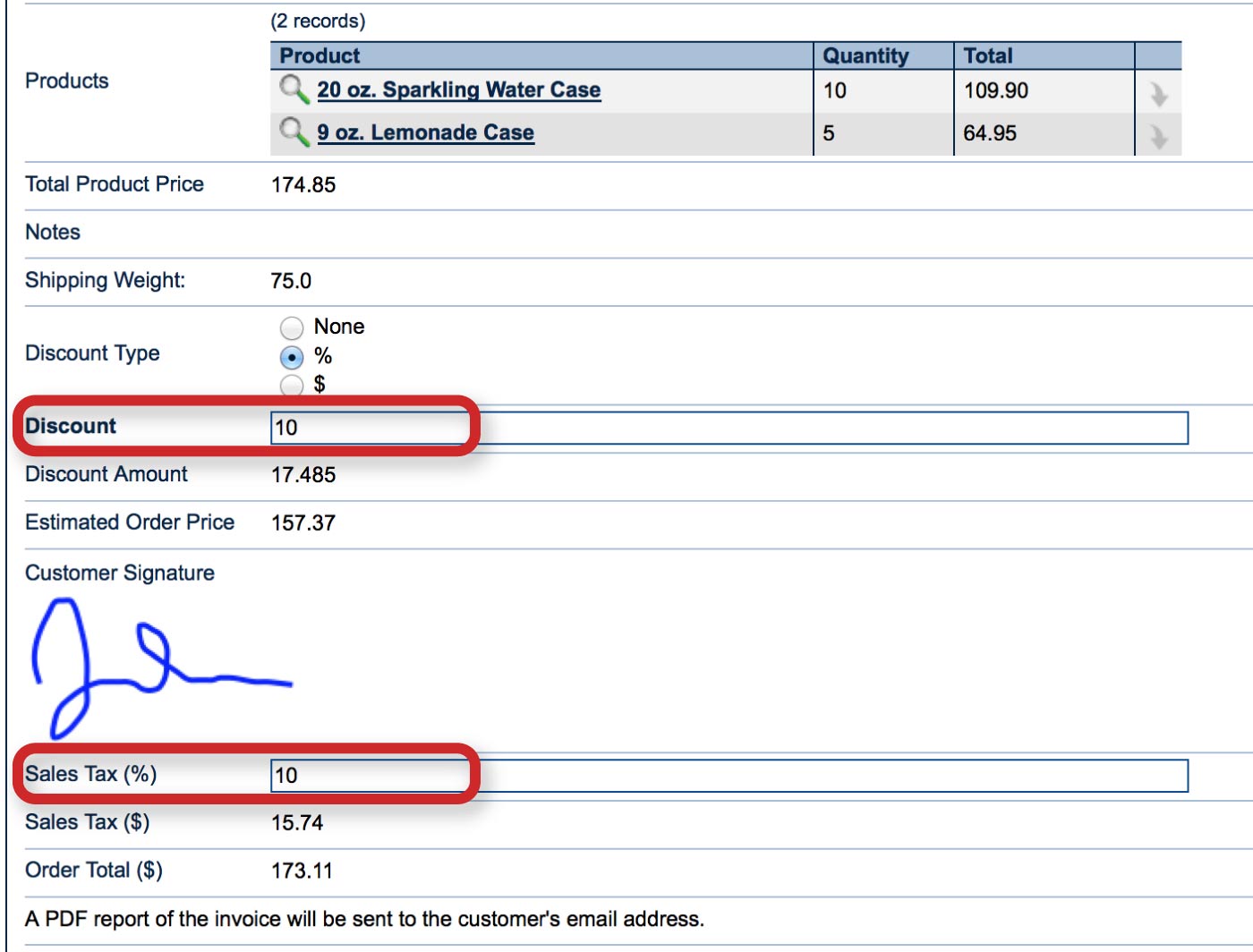 View Invoiced Orders
Once an order has been reviewed and approved by a Supervisor, it will be available in the 'Invoiced Orders' view. Click on the record for options to view, delete, or save it as a PDF.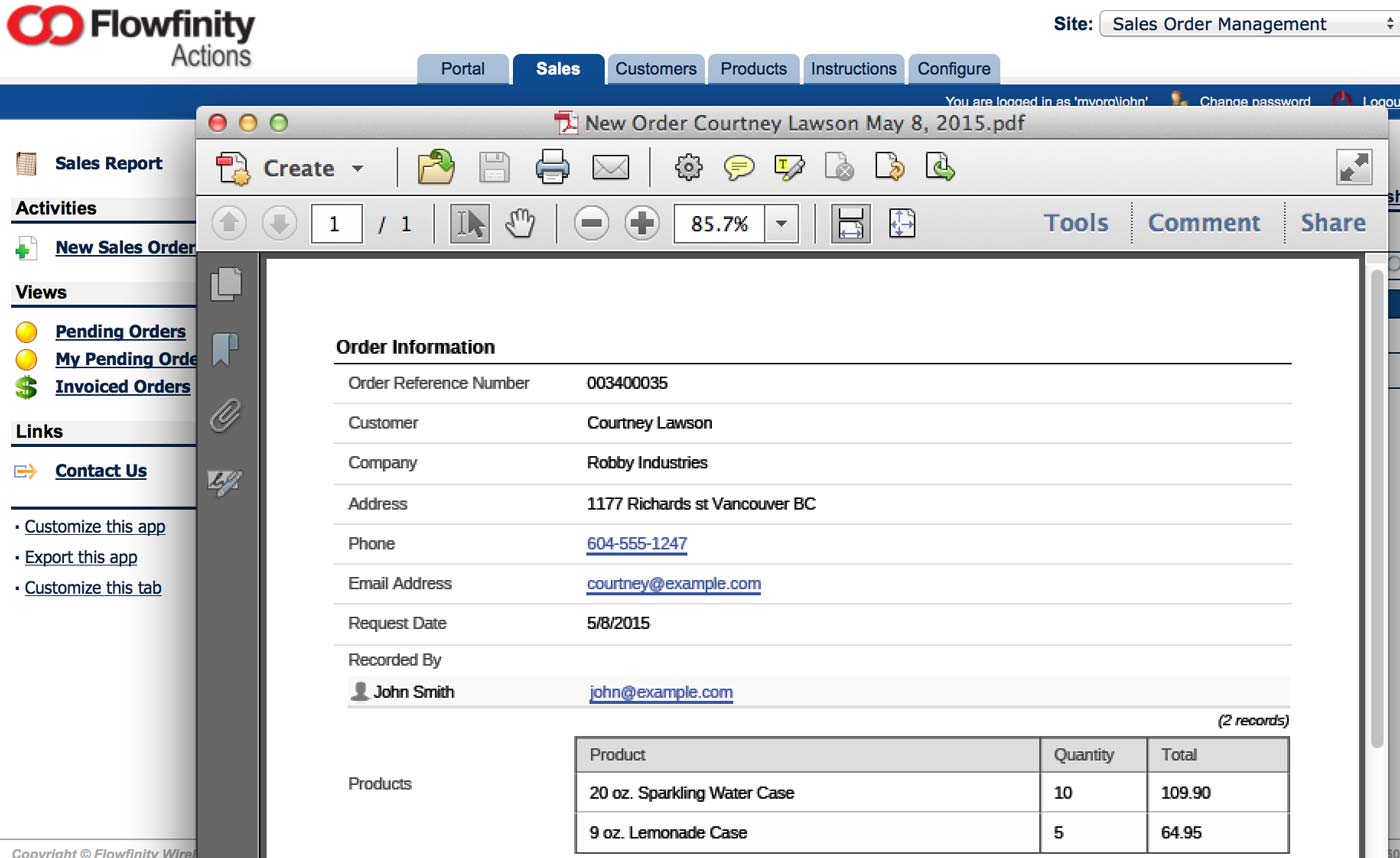 To learn how to customize this app for your business, please request a demo or contact us.