Technical Field Inspection
Technical Field Inspection
The Terminal Inspection demo app shows how Flowfinity can be used to complete technical inspections in the field. Follow the instructions or watch the video below to use the demo app.
Instructions
Login to https://try.flowfinity.com from your web browser. Ensure that the Technical Field Inspection Site is selected from the Site drop down menu.
Set Up Inspection Templates
Click on the Office tab, and click 'Add terminal' to create a new terminal.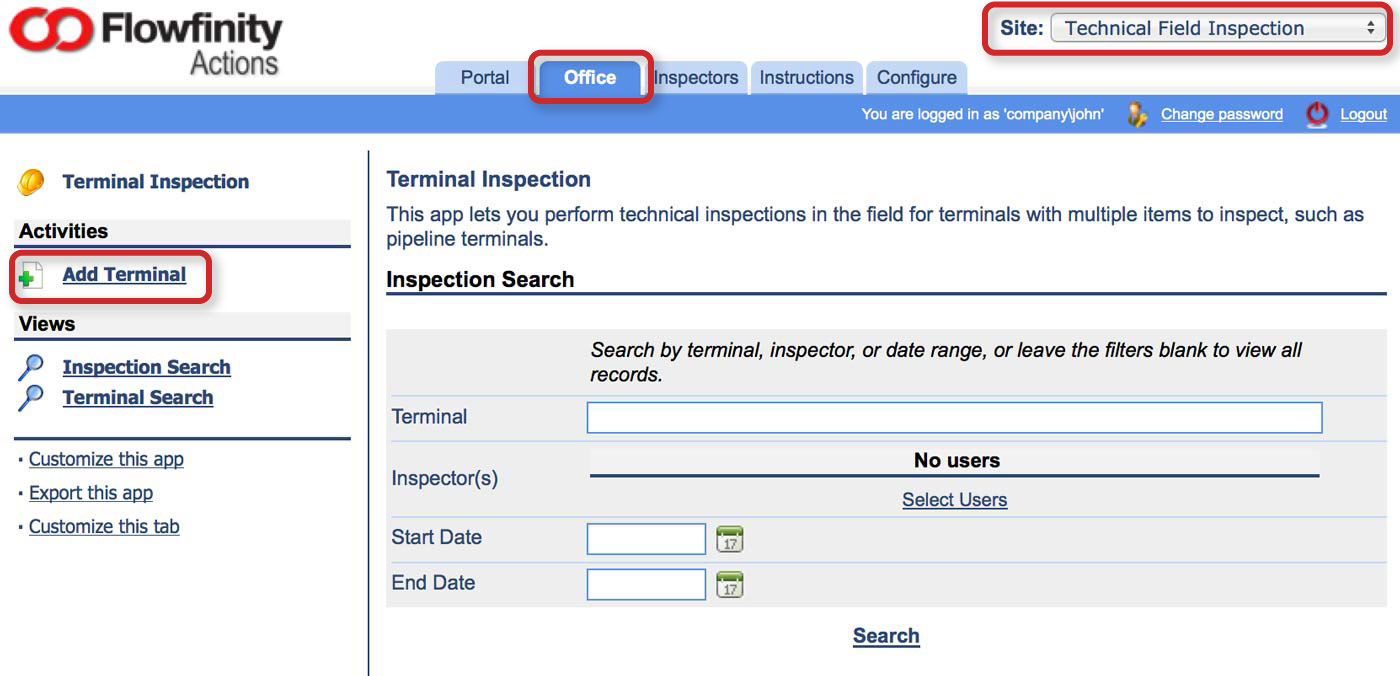 Add a terminal name and description. Each terminal has a list of hardware to inspect, which can be modified.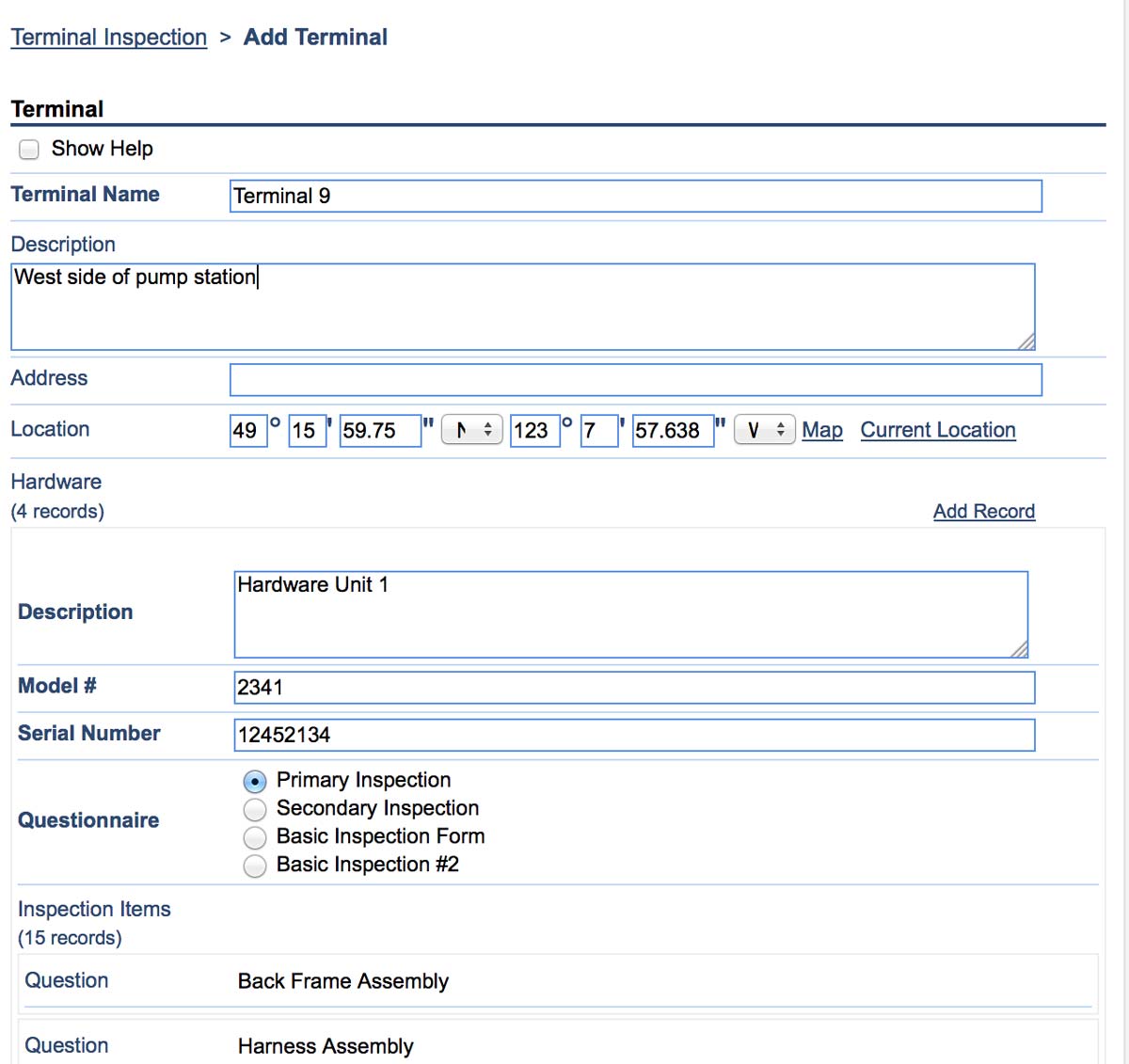 This app has four different inspection questionnaires that you can choose from. Select the questionnaire for this hardware unit, and the associated questions will appear in the inspection form.
Click 'Submit,' and the terminal will be available for inspections.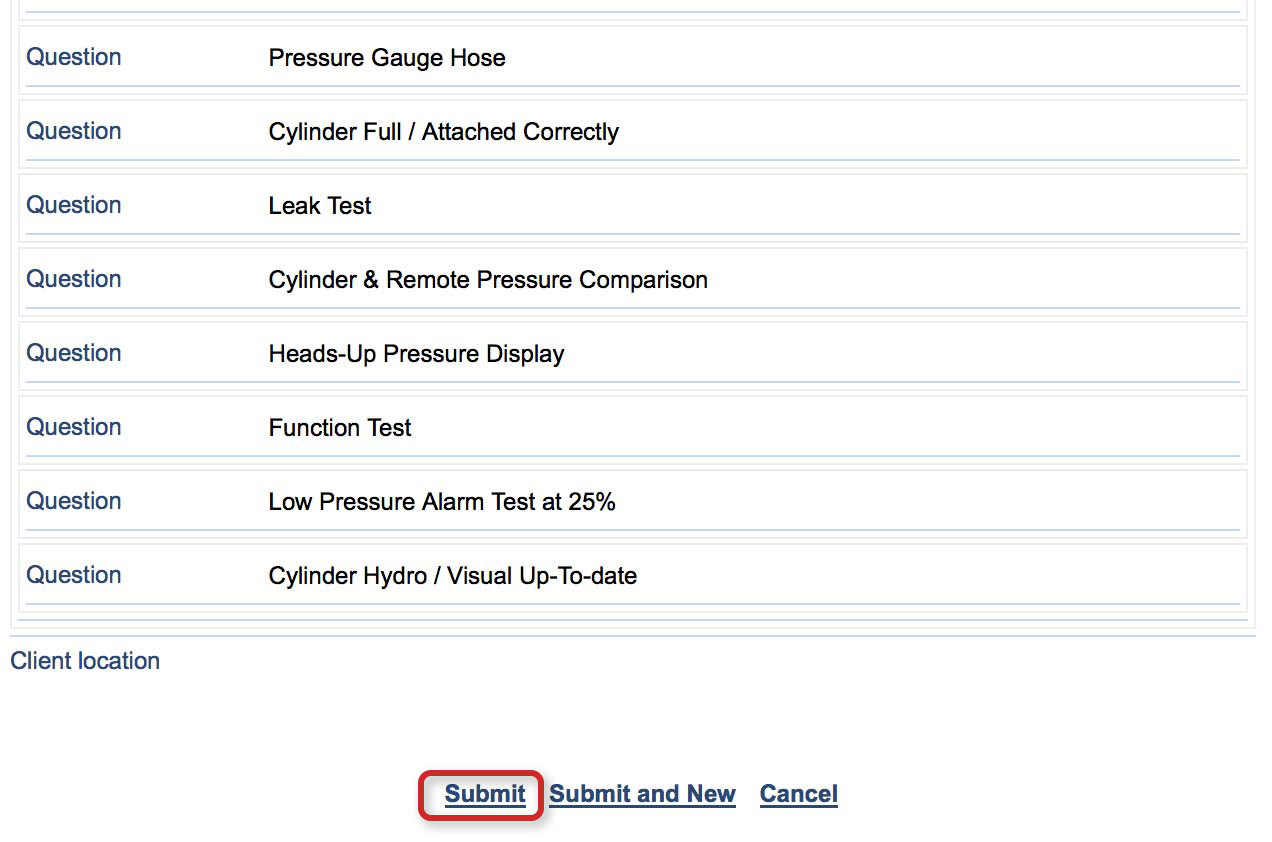 Complete an Inspection Report
To complete an inspection report in the field, login to Flowfinity on your mobile device and select Terminals. Choose your current terminal, and select Inspect.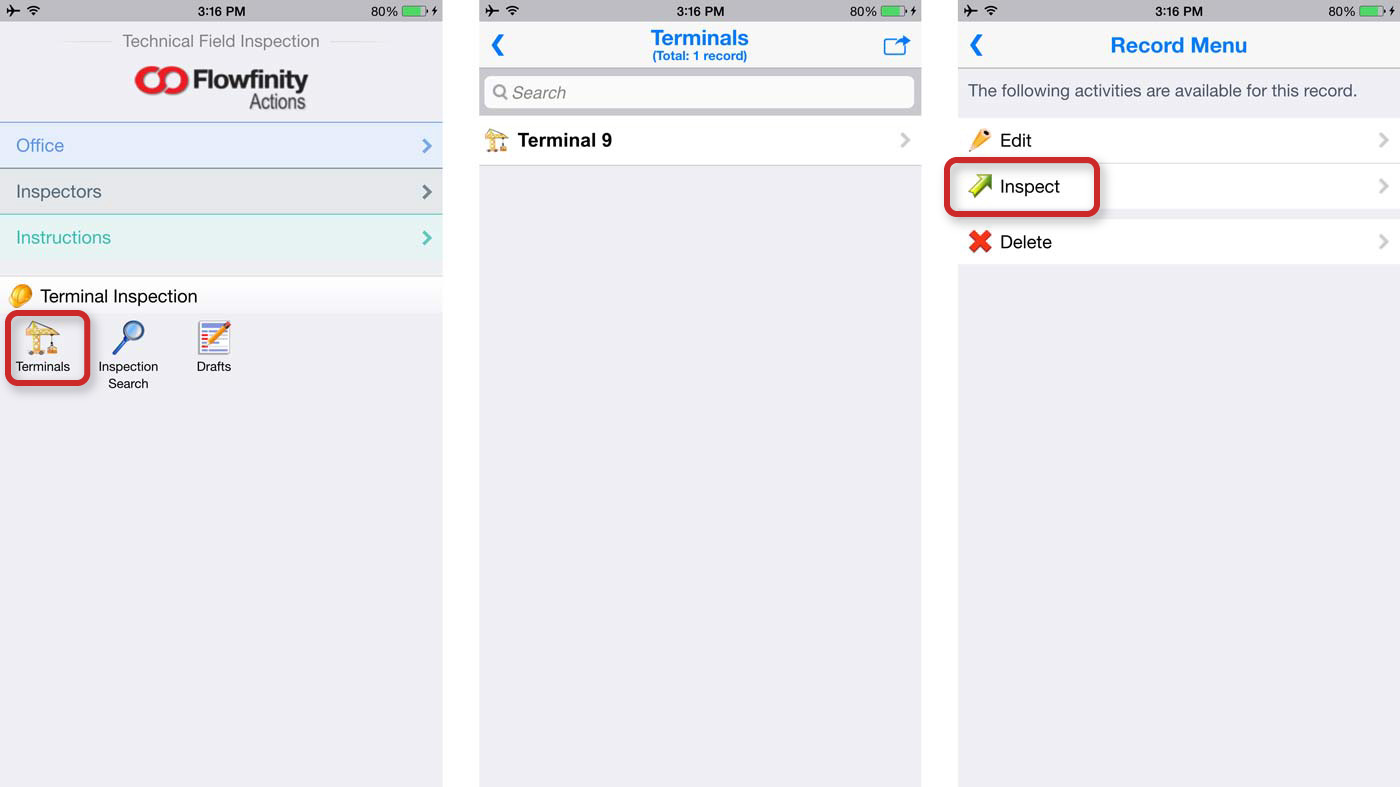 Next, answer each question as pass or fail. If you select fail, you will be prompted to enter the reason and a photo. When you've answered all of the required questions, an inspection score is calculated. Press the 'Submit' button.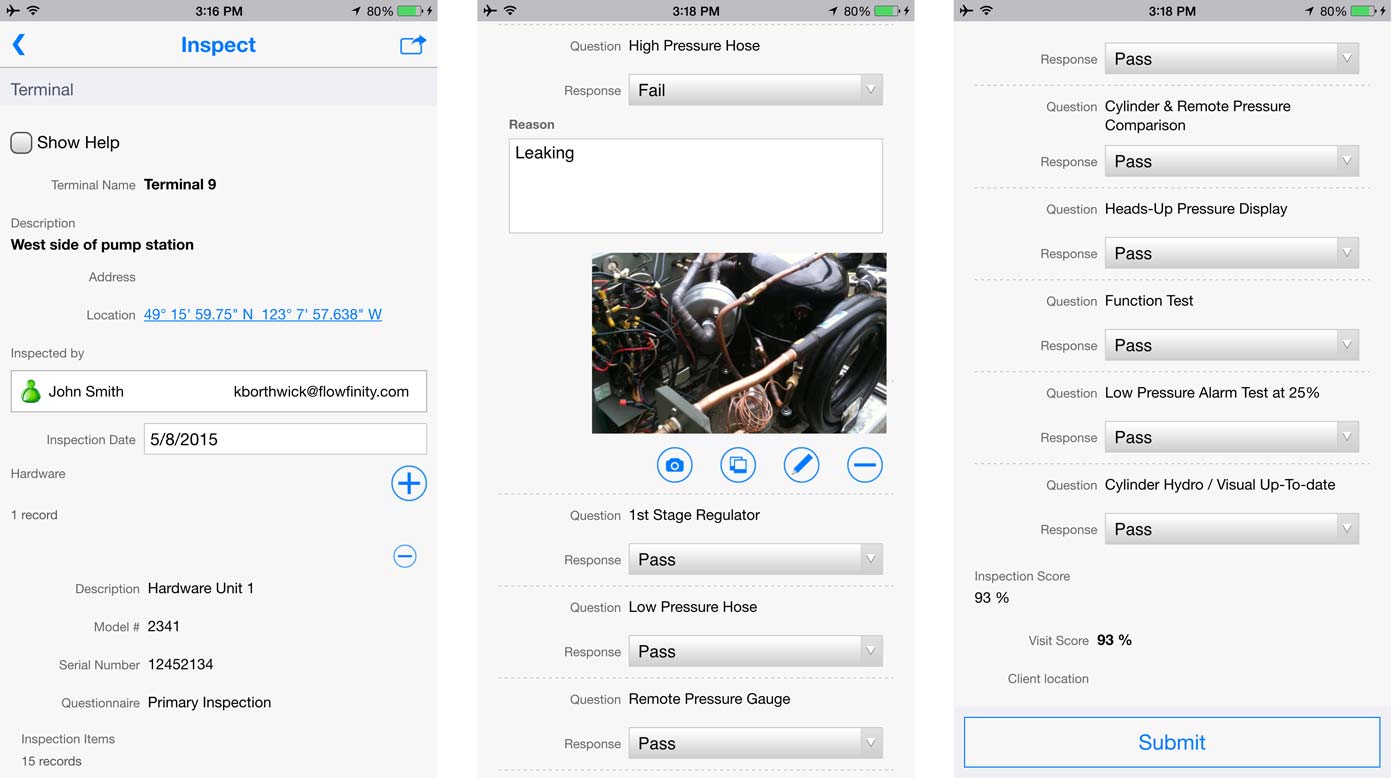 If you are offline, your submission will be queued for delivery.
Review Inspection Reports
If you currently have network coverage, you can retrieve past inspection reports on your device. Select 'Inspection Search,' and enter search filters or leave them blank to view all of the inspection reports.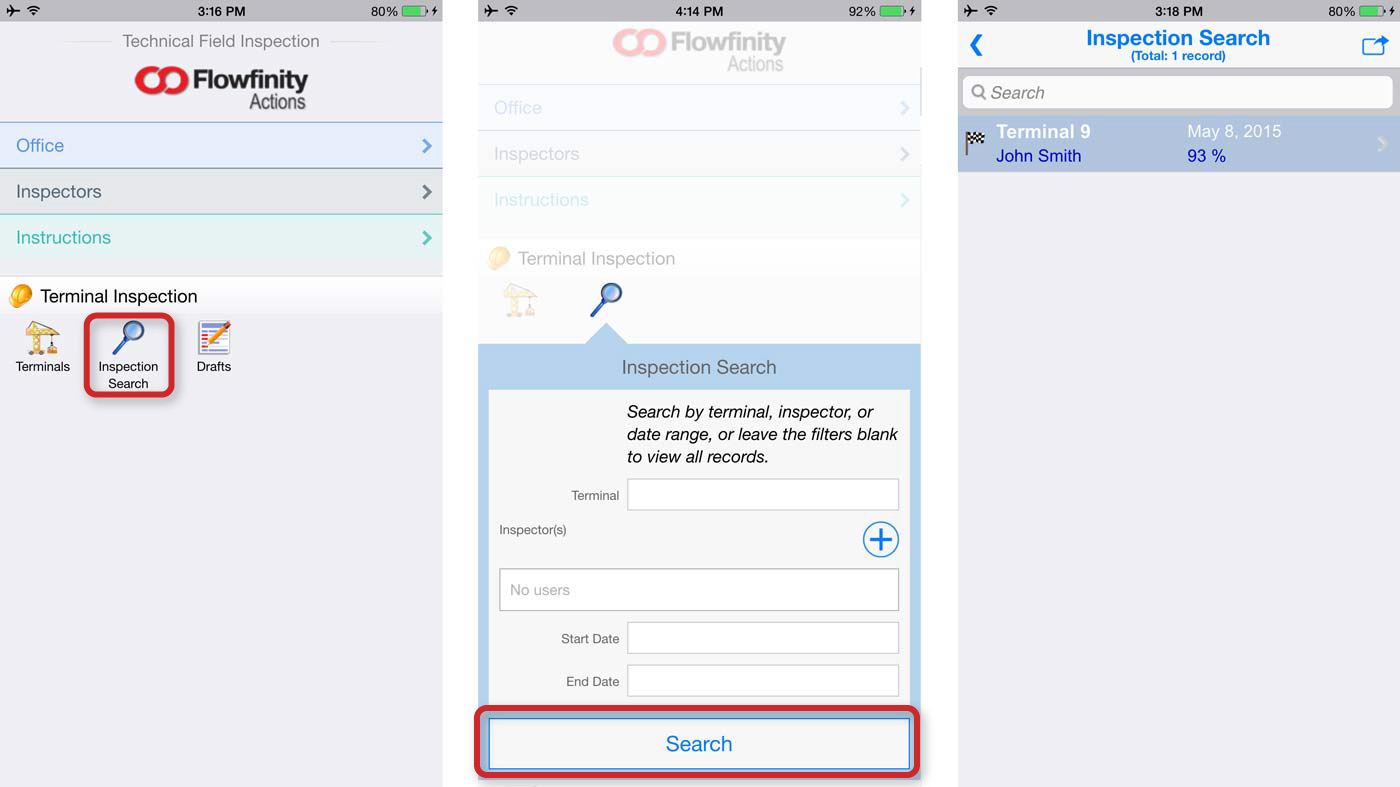 Inspections can also be reviewed in real-time at the office. In the Office tab, click 'Inspection Search'.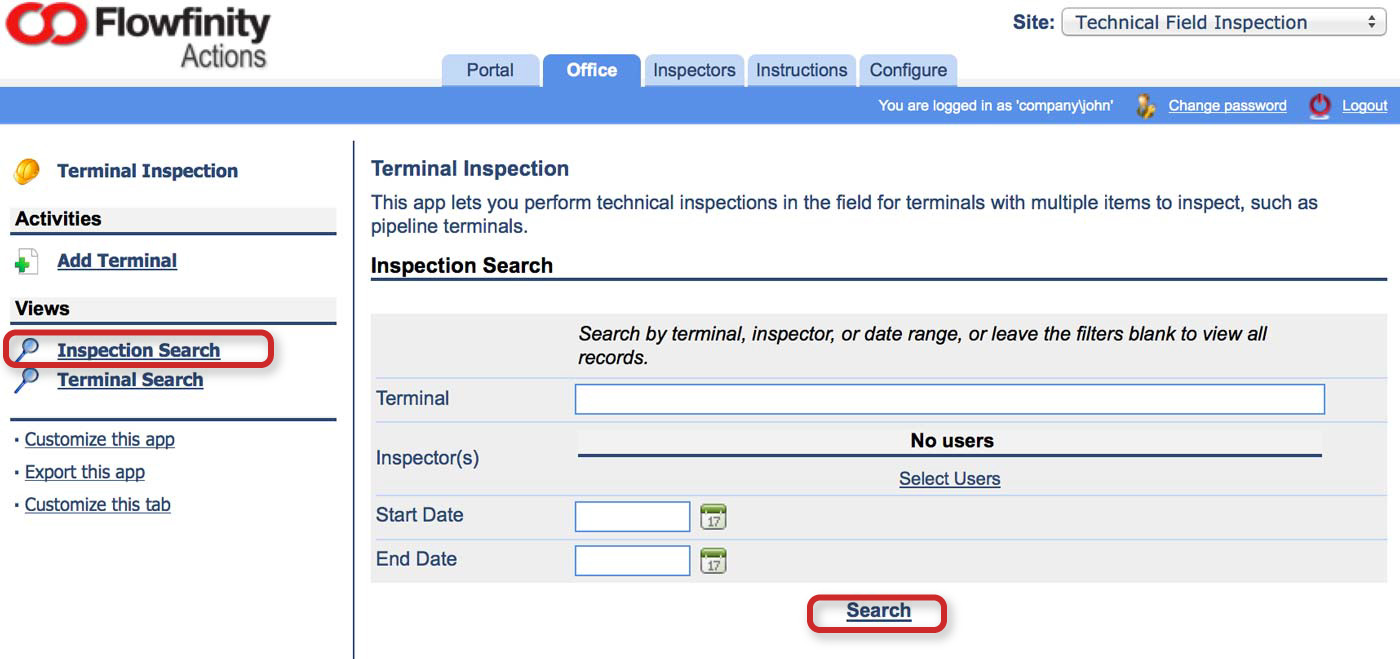 For a PDF version of the inspection report, select 'Save to PDF' from the menu.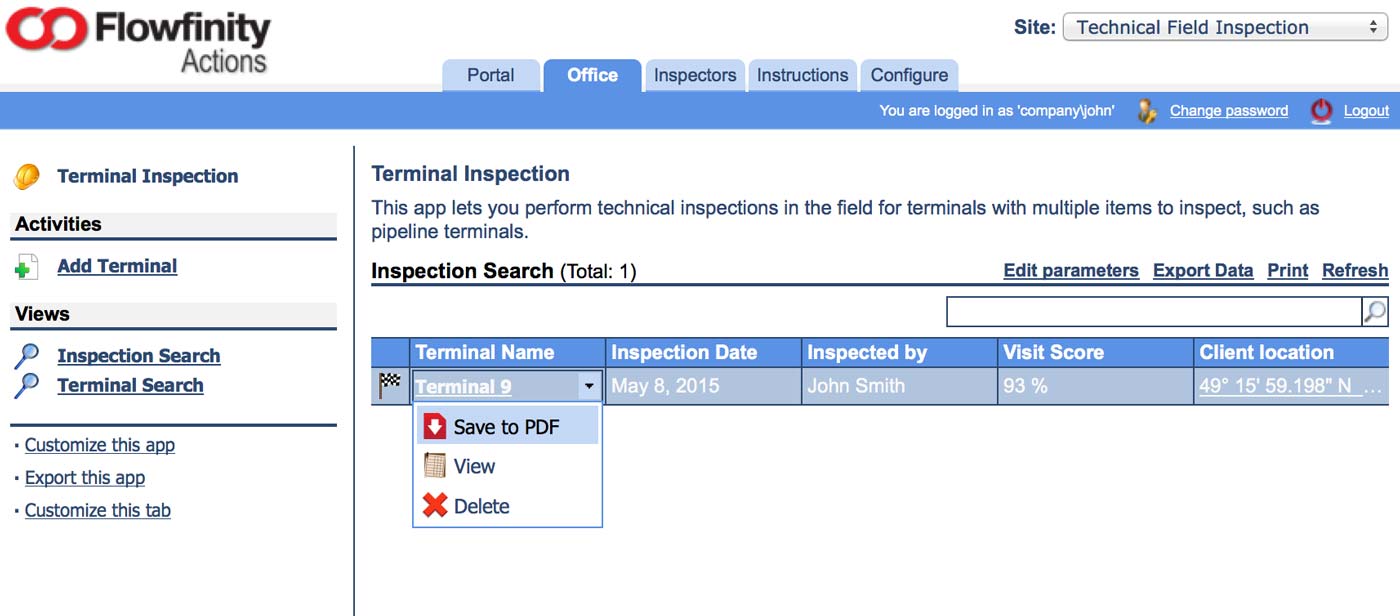 You can view and save the PDF report from your PDF reader.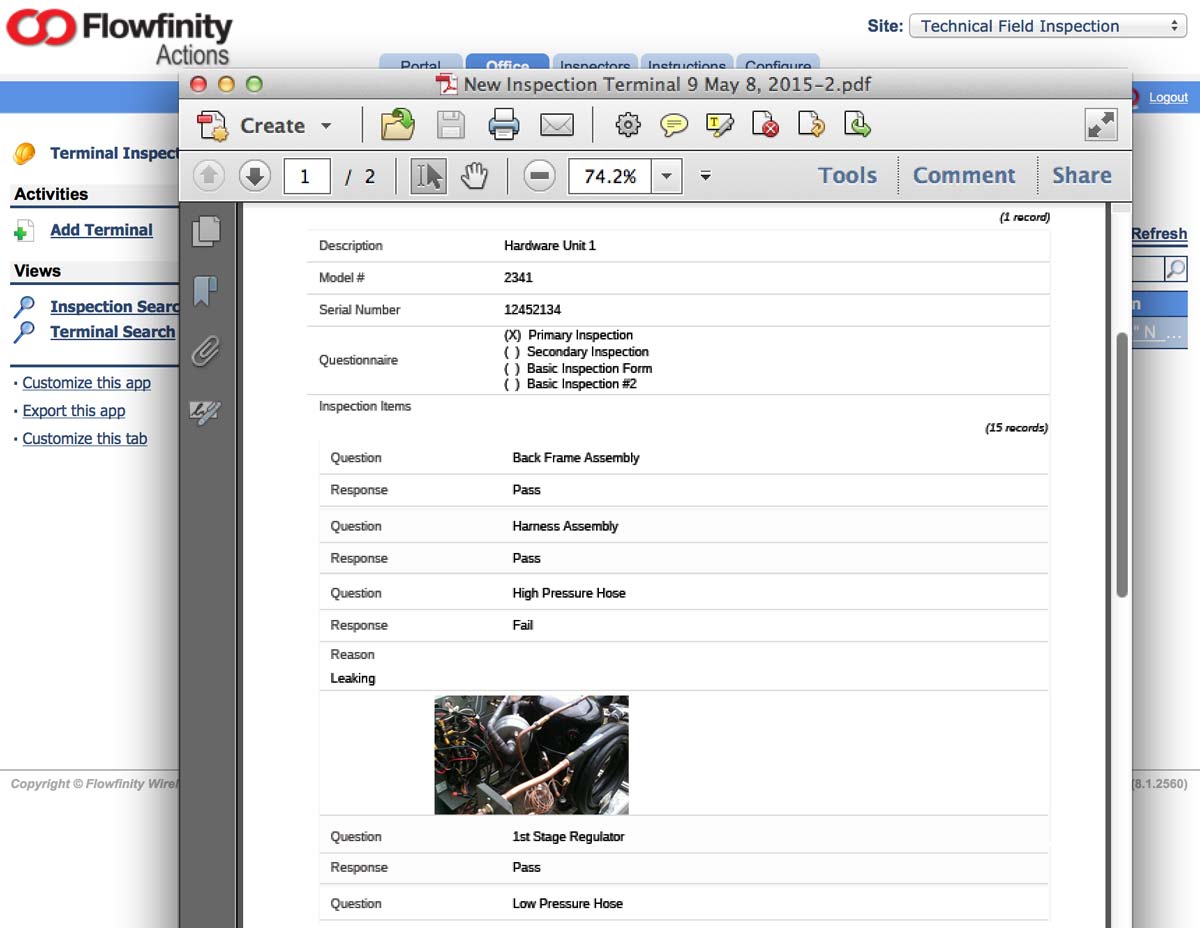 To learn how to customize this app for your business, please request a demo or contact us.