Modify apps
In Flowfinity, a point-and-click app editor is used to create, publish, and modify apps. Once apps or app changes are published, they are instantly made available to all users' mobile devices and on the web.
Instructions
To manage your apps, click on the Configure tab. If you are using Flowfinity Actions Enterprise Edition, ensure that you have the correct Site selected from the Site drop-down menu.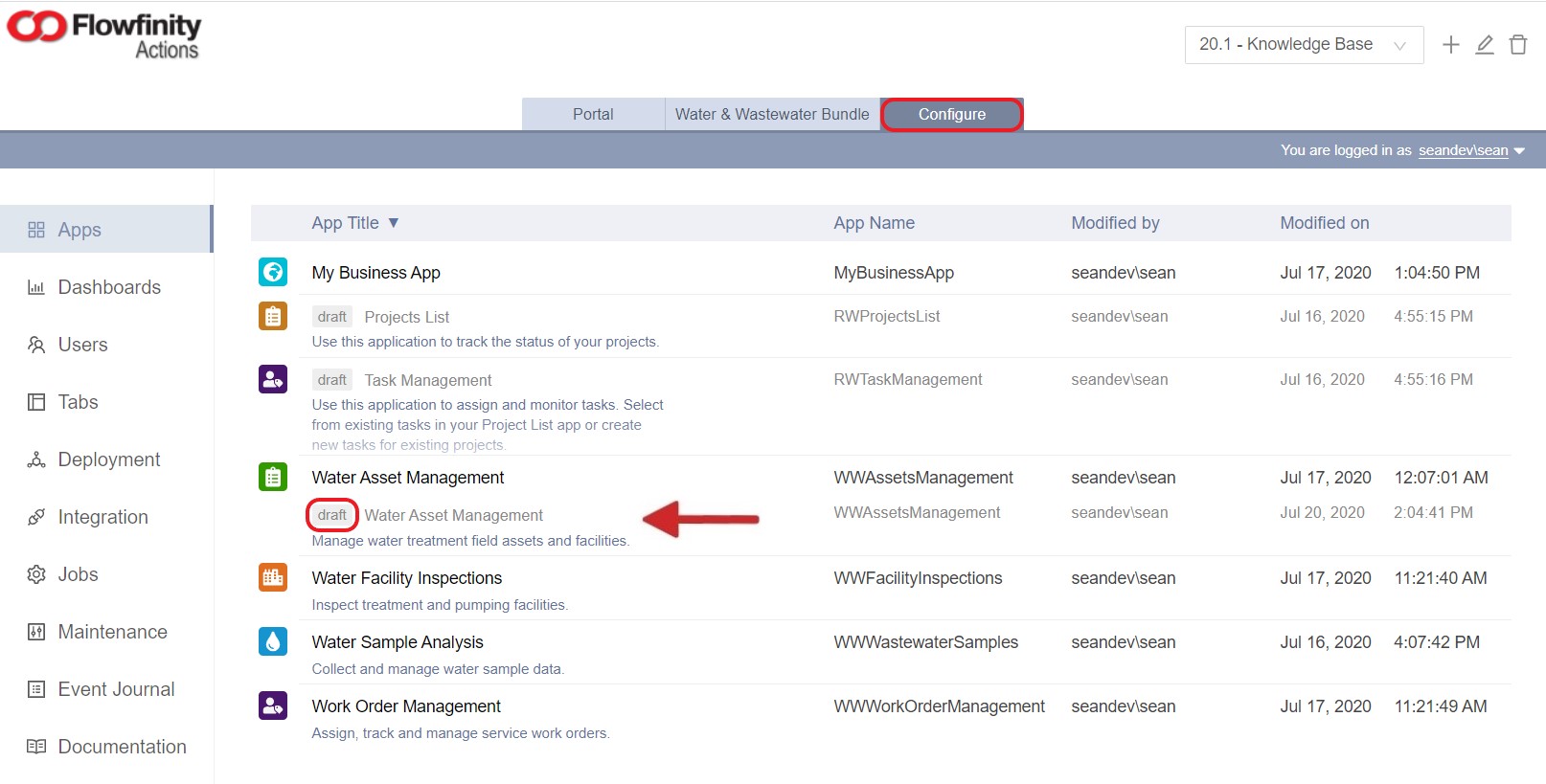 The Apps section displays apps that are published or in draft mode. Apps that you are currently editing will appear directly under the corresponding published application.
Modify an Existing App
In the Configure tab, Apps section, select the published or draft app from the list, and choose Customize from the dropdown menu. Make your changes in the App Editor.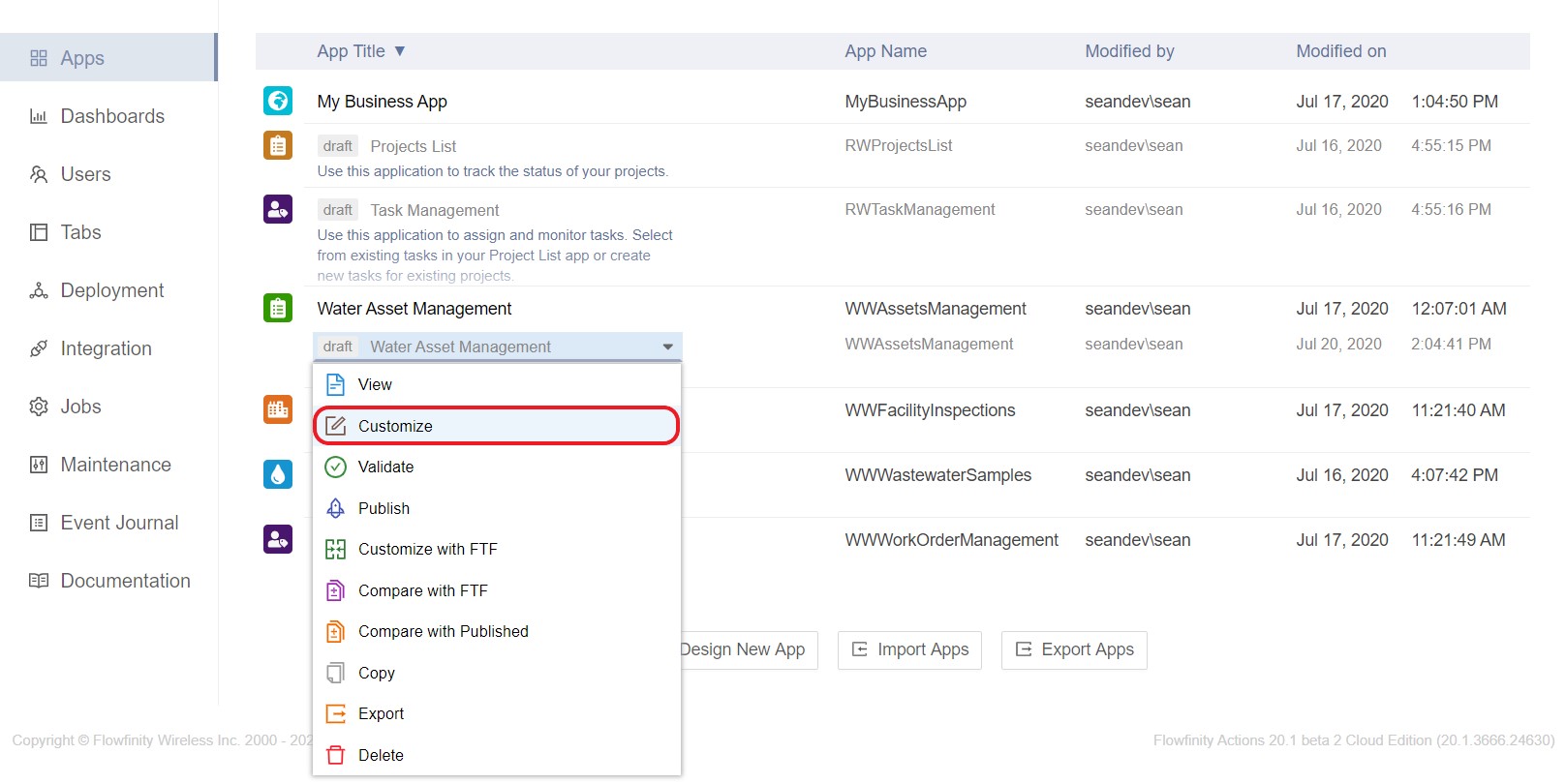 After you've made the changes, you can either publish the app instantly or save it as a draft. If you are not ready to publish your changes yet, save your current section and click the 'Exit' button. The modified app will appear as a draft beneath the published version. The last published version of the app will remain unchanged.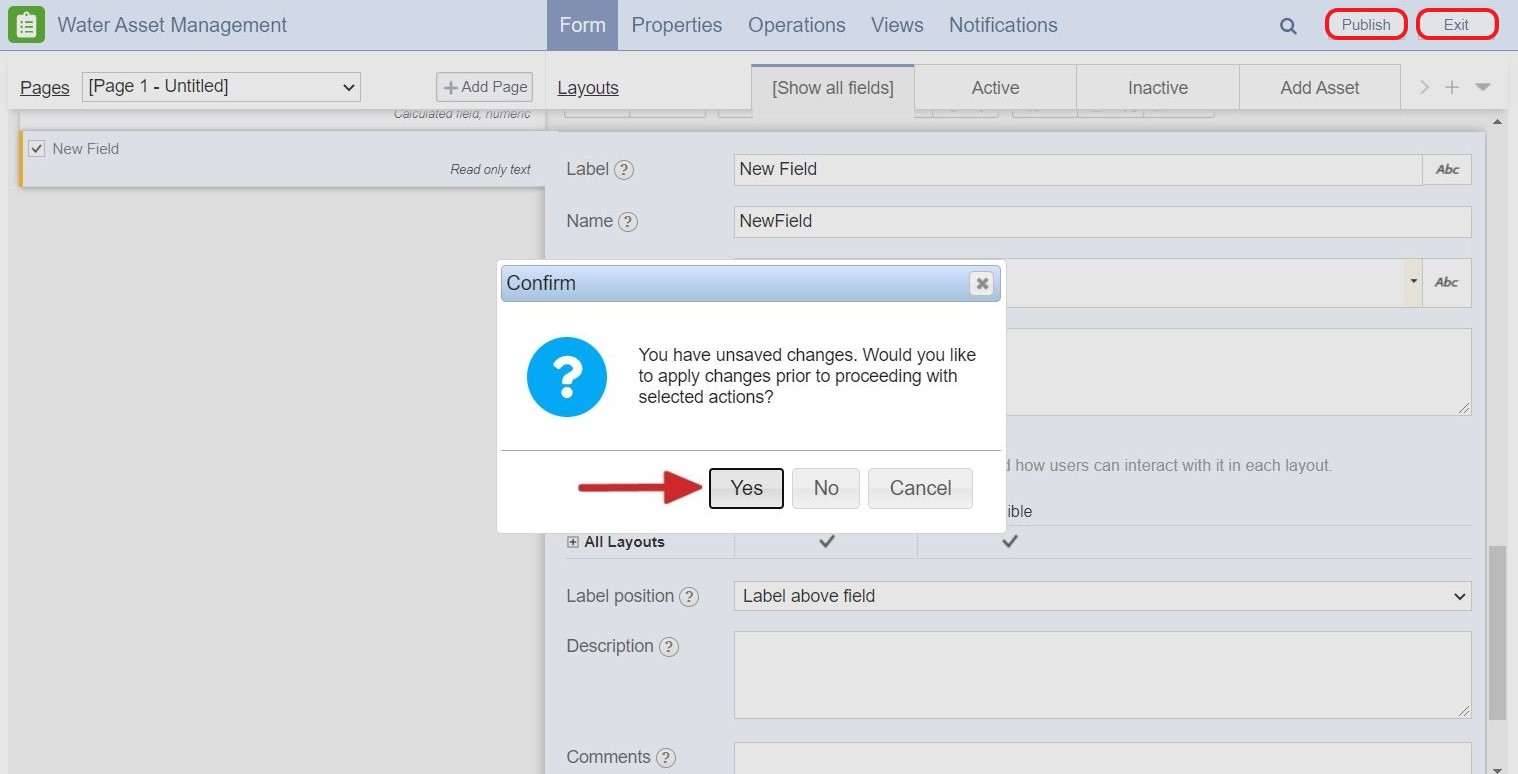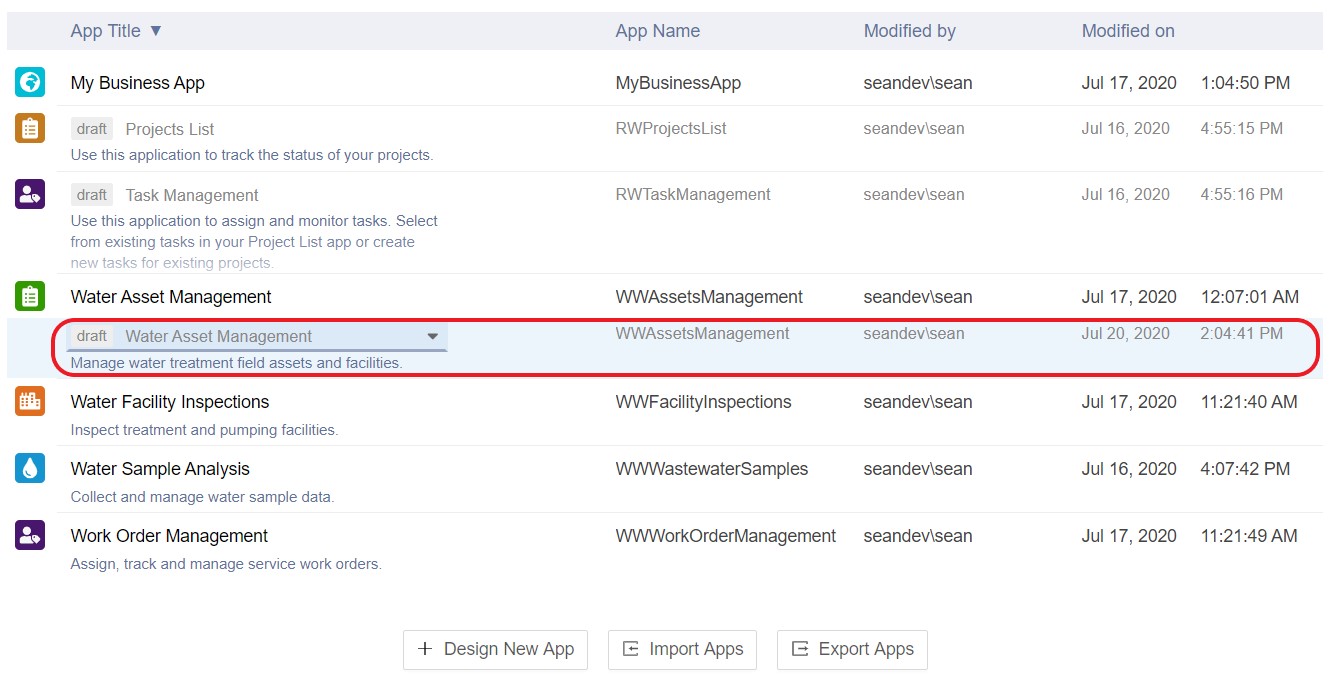 To continue editing your draft, click the draft and select 'Customize.' Please note, only one draft at a time is supported.
To publish the draft application without further customizations, either click on the draft app and select 'Publish' from the dropdown menu.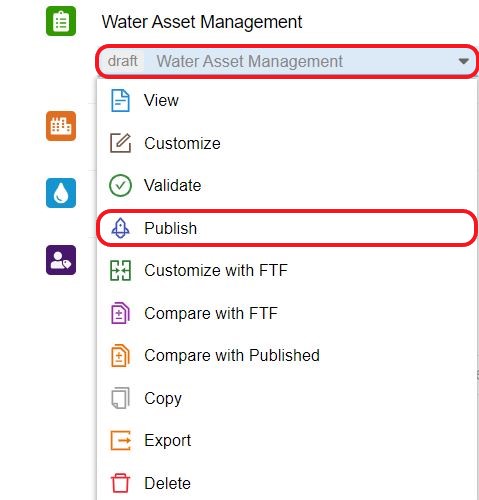 Or, click the published app and select 'Publish draft' from the dropdown menu.
Both options will publish the draft application, replacing the previous iteration.
Complete and review the remaining steps to publish the application.