10 In-Store Insights That Drive Sales for Consumer Goods Companies
May 28, 2015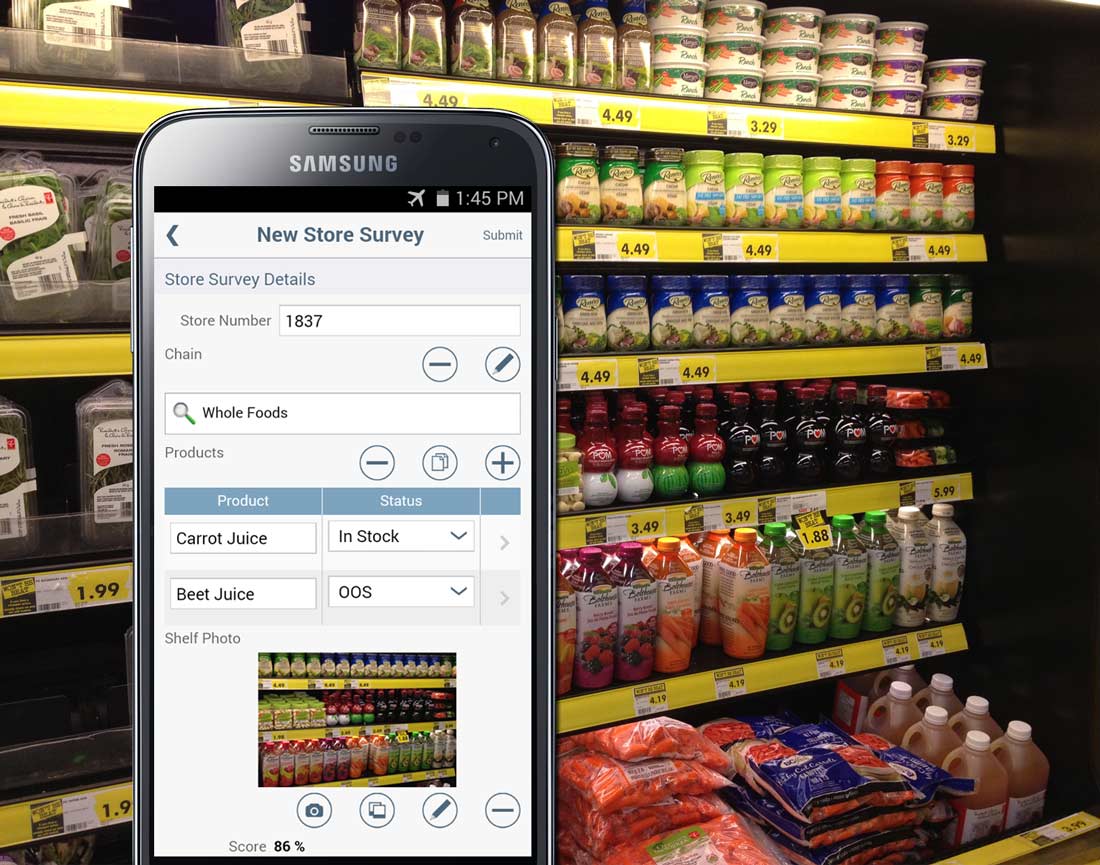 Retail competition is stiff, and with online stores gaining traction in every category from durables to produce, it's more important than ever to optimize retail execution and maximize sales at the shelf.
On top of fighting for shelf space, consumer goods companies need to make sure that products are actually displayed and promoted as planned when consumers make final buying decisions in stores.
Staying ahead of the competition is easier when you can take the guesswork out of what happened in the store. Gathering rich data about in-store conditions in real-time not only delivers timely insight for addressing issues quickly, but valuable insights to feed back into future planning.
Flowfinity software lets you create your own data collection and workflow apps quickly and deploy them to your staff and channel partners so that you can monitor in-store conditions and field activities in real-time.
Find out what leading global consumer goods companies like Constellation Brands and McCormick's already know. Here are ten in-store insights that you can achieve with mobile apps:
1. Product placement
Verify the shelf location of your products, and report on product facings. Find out where your product fits on the shelf compared to your competitors'.
2. Promotions
Make sure that holiday promotions are executed as planned before it's too late. React quickly to any issues that arise. Once execution information is known, you can loop back to planning even better promotions.
3. Price
If a product is priced incorrectly, consumers might turn the other way. This problem is compounded if a product should be discounted during a brief promotional period and goes unnoticed.
4. Planograms
Without knowing if planograms were executed properly, it's hard to know how effective they are. Take photos of the shelf and verify if the display matches the planogram, and feed that information back into planning activities.
5. Broker/merchandiser compliance
Collecting detailed, irrefutable evidence of broker performance saves time from back-and-forth communications and improves accountability of brokers and merchandisers. Keep them on task with hard facts.
6. Competitors
Collect intelligence on your competitors' latest promotions, products, features and more. Store the information in a centralized place so that it can be reported on rather than forgotten.
7. Expiration
For fast-moving consumer goods, be proactive by monitoring stock levels and planning promotions to move stock before it's too late.
8. Field Sales
Monitor field sales activity by tracking individual performance of each of your sales reps. Complete orders, track GPS locations and store visits all within a mobile app.
9. Brand representation
Find out what brands employees recommend in stores, and plan how to have your product be the recommended favorite on the front lines.
10. Performance by product, category, retailer, channel, etc.
With standardized survey forms and centralized management of retail execution data, you can figure out trends..
Find out how a Flowfinity solution can help you beat out the competition and succeed at retail.
Gain valuable insights at retail with mobile apps.
Related Links
« 10 Ways Employee Apps Can Double Data Collection Efficiency