4 Ways to Achieve Digital Transformation in 2019
Nov 29, 2018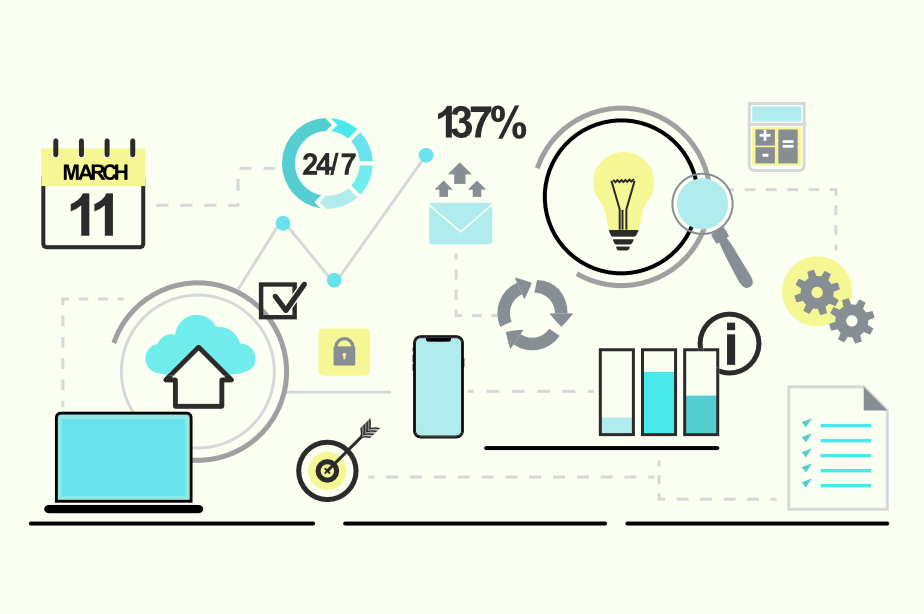 Digital transformation in the workplace is no longer optional – it's necessary. The competitive pressure is intense, and more organizations are rushing to meet the demands of today's digitally-focused marketplace. Worldwide spending on digital transformation technologies and services will surpass $1.1 trillion by end of this year1, with no signs of slowing down for next year.
With new technologies coming out every year, what digital transformation trends will emerge for 2019? Here are 4 things that can help in the drive to digital:
1. No-code software
A recent survey revealed that 83% of IT leaders feel the burden of digital transformation success lays in their hands2, and are turning to no-code software as a result. Comprehensive applications are designed efficiently, deployed faster, and tailored exactly to business requirements without compromise.
2. Robotic process automation (RPA)
Software bots, or office bots, work tirelessly 24/7 without any breaks. From simple to complex tasks, RPA is non-invasive technology that replicates what users are doing, and learns how to do it for them more efficiently and accurately.
3. Cloud computing
It's no longer about database accessibility, but rather capacity. Advanced Software-as-a-Service (SaaS) products allow organizations to economically operate large databases, and work with hundreds of gigabytes every day.
4. Data visualization tools
Dashboards are going beyond reporting and analysis – it's about interaction now. The ability to edit data and launch activities directly, without navigating away from dashboards, facilitates immediate action with just a few clicks.
Digitally transform your business with mobile apps and real-time dashboards, built efficiently by you. To learn how with Flowfinity's no-code software, start a trial today – it's free.
Transform your business with mobile apps.
1 https://www.idc.com/getdoc.jsp?containerId=prUS43979618
2 https://www.zdnet.com/article/is-digital-transformation-a-make-or-break-proposition-for-it-managers/
« 5 Tips for Launching a Successful Mobile Asset Management System