American Beverage Marketers Named a Finalist for CGT 2016 Business & Technology Awards
Sept 12, 2016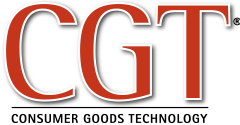 We are excited to announce that Flowfinity customer American Beverage Marketers (ABM) is a finalist for the Consumer Goods Technology 2016 Customer Management Award. This award recognizes a consumer goods firm that best leverages a solution to manage customer relationships, trade promotion, marketing and/or consumer insights.
ABM was selected for implementing a Flowfinity mobile solution to manage customer relationships and improve sales performance. Key to their success is using Flowfinity mobile apps that enable field sales teams to capture valuable real-time data in retail stores about product usage, promotional pricing, and customer feedback.
Flowfinity helps ABM gain better visibility into retail execution, allowing them to deliver insightful performance results back to customers for future growth opportunities.
Kellogg's and McCormick & Co. are also customers previously recognized for excellence and innovation with Flowfinity software. McCormick & Co. has won the CGT Customer Management Award for using Flowfinity to monitor and manage broker activity, and Kellogg's was a finalist last year in this category for using Flowfinity to effectively motivate and manage thousands of field sales staff.
The 2016 Customer Management Award winner will be announced at the Consumer Goods Business & Technology Leadership Conference this October 17-20th in Orlando, FL.
To learn more about how ABM improves retail execution and drives sales with Flowfinity enterprise mobile apps, read our case study.
Learn how to close the retail execution gap and drive sales with mobile apps.
« Enterprise IT Growth: How to Assess Mobile Maturity
Enterprise Mobile Deployment: 8 Tips to Finding the Right Fit »