Digital Transformation trends to expect in 2021
Dec 08, 2020, by Sean King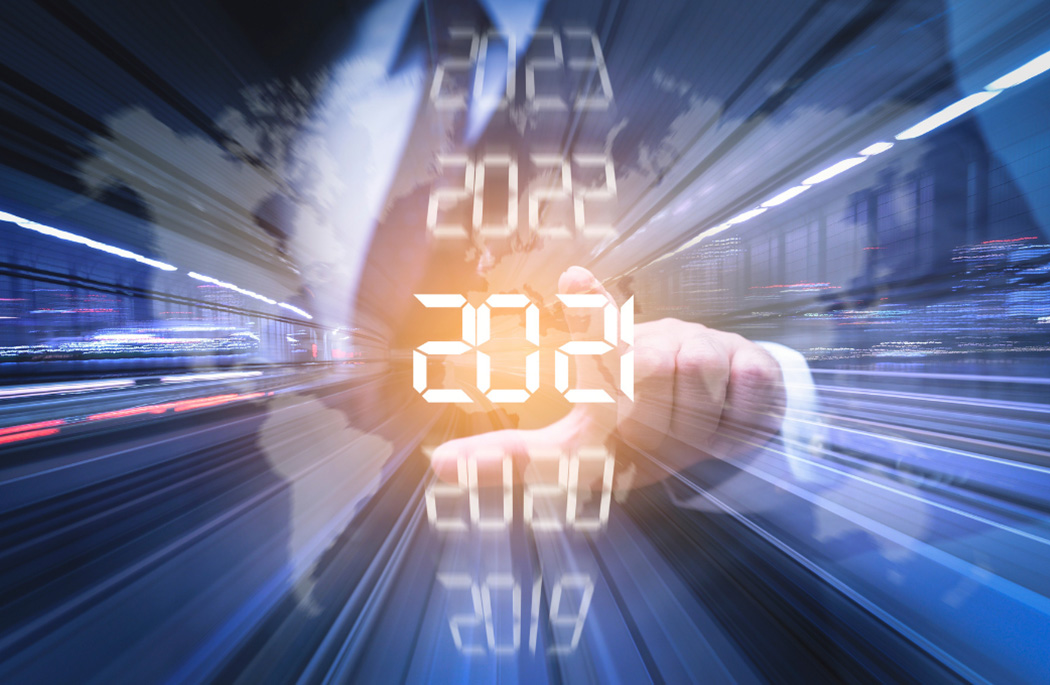 After a year of uncertainty, challenges, and disruption it's clear that digital transformation, in whatever form that takes for your industry, is no longer a possibility but a necessity. Becoming more agile and digitally-focused will be the key to thriving in 2021 and beyond, and for many organizations improvements and initiatives are already underway.
With so many new technologies and opportunities emerging, it can be challenging to sort through the noise. Here are four trends that will play an essential role in shaping successful digital transformation efforts in 2021:
IoT at the Edge
In 2021, the Internet of Things (IoT) will continue to be one of the most prominent technology trends. Disruption to business processes coupled with an ever-increasing range of internet-enabled devices has many organizations considering their own potential IoT use cases. This reality is driving overall market growth to a projected 15.7 billion USD by 2025.
Connecting the physical and digital worlds, IoT offers organizations a unique opportunity to reimagine how they collect, analyze, and action their data. Forrester predicts that remote-asset monitoring will continue to drive market growth in 2021 as entire industries look to streamline and future-proof their business processes. Manufacturers, utilities, and field service firms look set to benefit the most from IoT technology. These industries are blessed with compelling opportunities to benefit from advances in edge computing, moving data processing from centralized databases out to IoT devices themselves. For organizations that currently leverage traditional relay-based Operational Technology systems, a combination of IoT and edge computing offer an efficient and cost-effective avenue to extending and upgrading existing legacy systems such as SCADA.
Citizen Developers to rise to the challenge
In 2020, pressure has further increased on IT leaders to deliver on solutions.
Whether it is solving urgent challenges related to servicing remote workers or accelerating transformation efforts as we enter recovery, organizations are looking for new ways to clear their development backlogs while navigating a developer drought.
For many IT leaders, the solution lies in offering business analysts and other process experts the opportunity to become citizen developers. Citizen developers are business leaders and business analysts with expert knowledge and a need to deploy digital solutions that have traditionally been prevented by a lack of coding skills. With advanced no-code toolsets, these citizen developers can now prototype and deploy workflows quickly while under the guidance of IT. These process experts can quickly configure business process management applications that deliver value and improve workflows independently, reducing the strain on IT resources while increasing flexibility to adapt to change.
Moving into 2021 and beyond, business analysts, operations managers, and other business process minded professionals can help organizations meet development needs and accelerate transformation efforts.
Integration of everything
One challenge stands between organizations and digital transformation - integration. Up to 85% of IT leaders report integration challenges are restricting their transformation efforts and 89% of IT leaders report data silos are causing ongoing problems.
With IT departments struggling to drive organizational change, the answer lies in providing a safe, secure environment for analysts to develop end-to-end solutions, including integrations. This will allow IT to retain governance over data and system security while democratizing innovation and breaking down silos by connecting core systems.
Accelerated automation
In 2020, automation moved from an opportunity for improvement to a business imperative. As a result, McKinsey found that two-thirds of organizations are at least piloting the automation of business processes, an increase of 15% in the last two years. So, as we move into 2021, automation looks set to be one of the most important business trends.
Advances in no-code tools allow you to quickly create business process management apps, improve reporting with dashboards, and integrate with other platforms.
However, to truly kick automation into gear, organizations should look to assign repetitive, rules-based tasks and escalations to 24/7 data-processing software robots. This digital workforce can reliably perform necessary but rote business tasks and integration transactions, reducing workflow latency while also freeing employees to focus on more strategic and creative work.
Flexible, iterative no-code automation helps organizations to improve operational efficiency and future-proof business processes quickly, without the complexities and costs of code.
Conclusion
The key to a successful digital transformation in 2021, as always, is selecting the correct mix of people, processes, and technology.
Contact us to learn how any process expert in your organization can build applications with reliable system integrations and process automations. Coupled with a forward-thinking IoT strategy you can democratize innovation and reap long-lasting results.
Don't forget to share this post!