Hemmera Presents Flowfinity Mobile Data Collection with ArcGIS at ESRI User Conference
July 23, 2015
Yesterday our customer, environmental consulting firm Hemmera, delivered a presentation about enhanced field data collection and web mapping at the 2015 ESRI User Conference in San Diego.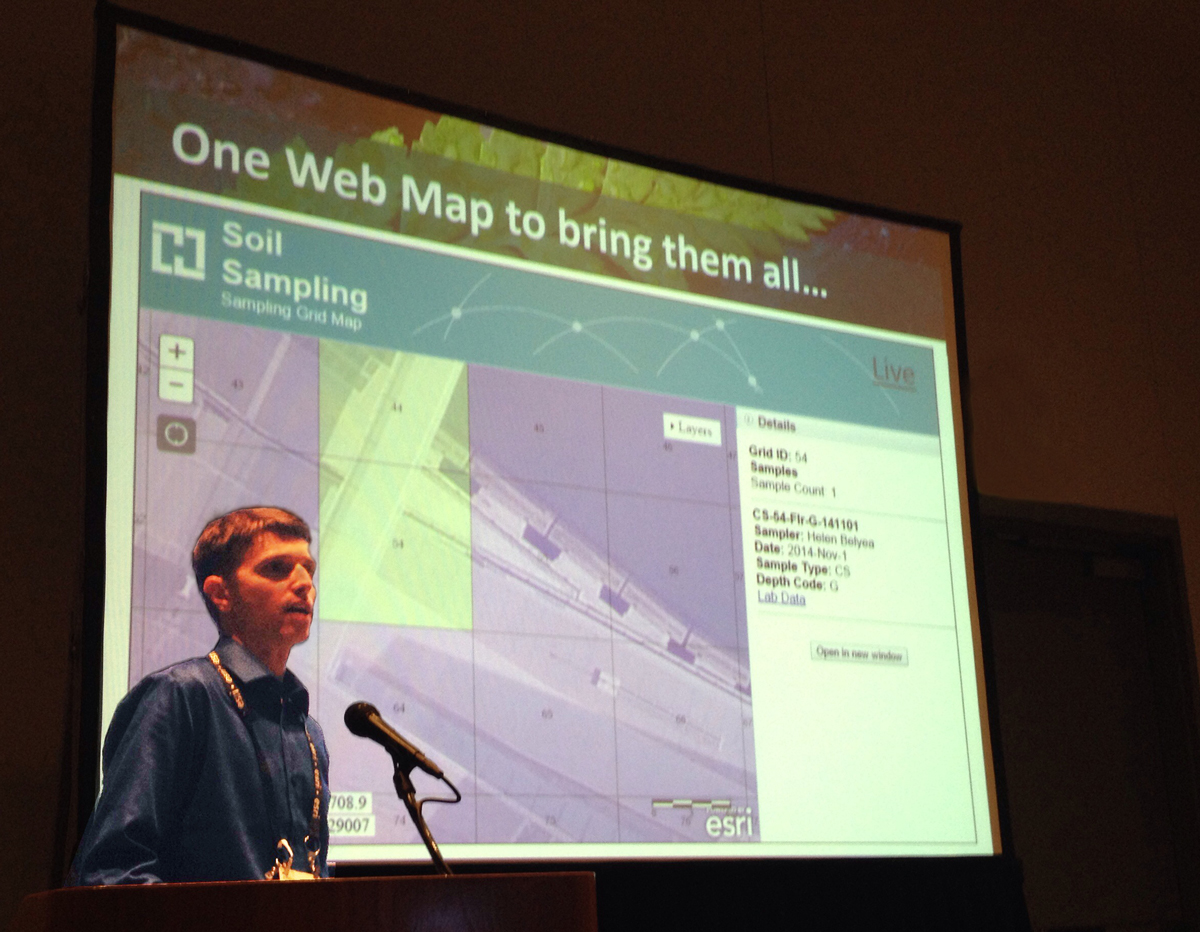 The presentation "From Dirt to Decision" outlined the firm's visionary data collection strategy for large-scale environmental projects, and described how Flowfinity software plays a key role in that strategy.
Using Flowfinity and ESRI's ArcGIS software, Hemmera successfully implemented a sophisticated GIS-driven data collection solution that provides an alternative to using paper forms in the field. The solution delivers a seamless user experience between mobile forms and maps that display the data.
The solution allows data collected in the field to be submitted back to the office in real-time, giving management critical insight into field activities as they happen. It has saved Hemmera 1-2 hours a day in reporting and reviewing time, and has also improved customer service with real-time, transparent updates to clients.
Flowfinity was selected for its extensive feature set including nested data structures, offline use, on-device calculations, a SQL server backend and flexible integration capabilities.
Flowfinity focuses on providing a best of breed mobile forms and workflow solution for easily building, maintaining and integrating employee apps. ArcGIS is widely used across industries, and Hemmera and other customers such as the City of Cincinnati have shown that by integrating our mobile apps with this data mapping software they can achieve the best of both worlds.
For more information on Hemmera's use of Flowfinity, read the case study.
Related Links
« Flowfinity Launches Knowledge Base
How to Build and Maintain Successful Business to Employee Apps »