How to Increase Retail Sales and Optimize Performance at the Shelf
Aug 25, 2015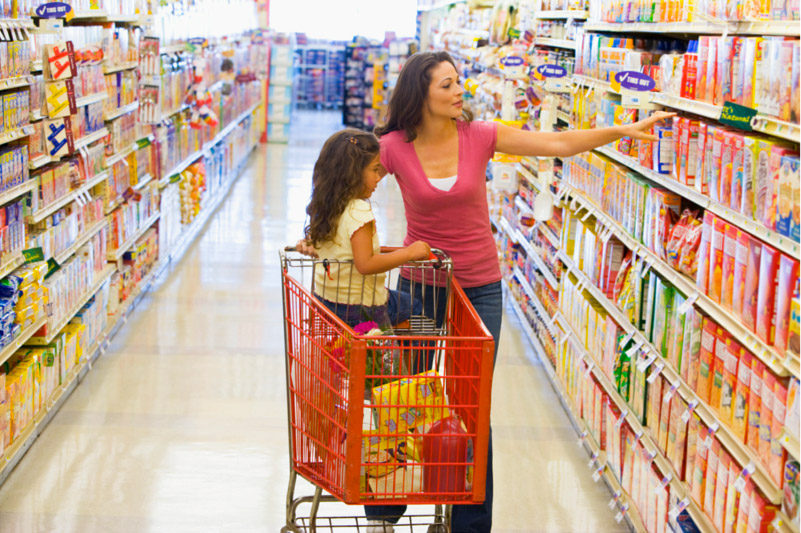 Shopper research recently published by Nielsen showed that "a staggering 60% of fast-moving consumer goods (FMCG) sales can be influenced at the store level." All of the planning and hard work that goes into producing and distributing consumer products leads to this crucial step, where in-store performance can determine your success in the market.
The research also showed that choosing to focus on the right stores and having the right assortment of products can increase sales. However, even with great planning, a critical component of success at the shelf is making sure that merchandising plans are executed flawlessly in stores.
This is why it's important to measure in-store execution to feed back into planning. In order to see what key factors lead to sales, you need a base set of in-store observations to start with. From here, you'll know exactly which retail conditions are affecting sales.
One efficient way to keep track of this data is through mobile applications software, that lets you create and update forms for collecting data in stores. Some of our customers like McCormick's, Constellation Brands and Suja Juice are taking advantage of optimized retail execution and better visibility in stores thanks to effective mobile data collection and reporting strategies.
Here's a look at some of the benefits of using mobile applications to effectively gather information in the field, gain insight into store conditions and maximize your sales.
Real-time insight into store conditions
With a mobile app, you can quickly enter in-store information directly into a pre-formatted form. This keeps data organized right from step one, and allows stakeholders such as management or distributors to see store conditions as soon as they are submitted. This allows any issues to be quickly noticed and corrected, and increases visibility into retail conditions such as out-of-stocks, brand representation, planogram compliance, and competitor information.
Rich information gathered in stores
There are some things that just can't be captured with pen and paper. For added clarity and transparency, photos can be taken within a mobile form and added directly in line with relevant data. This gives a clearer picture and understanding of the data when it is being reviewed later, and provides concrete evidence of store conditions to relay to distributors or retailers. You can also supplement the information with dates, times, and GPS locations, and signatures.
Standardized store surveys
With the ability to create and publish mobile form templates, it's easy to standardize how your data is collected and reported across retail chains, channels, or regions. With options to create authorized product lists for each store, customize activities by employee role, distribute sales materials on mobile devices and more, the possibilities are endless. In Flowfinity, all collected data is automatically sent to a central database, keeping everything organized in one place. This database can be integrated with your existing back-end systems, or used for reporting.
Grow your business, scale your mobile solution
When your sales grow and your business expands, you'll need a scalable mobile solution that can be easily updated. A flexible, programming-free platform like Flowfinity ensures quick and easy changes to maintain your ideal retail execution solution. Customize mobile forms, workflows for business processes, headers and logos, and even modify your app and forms to evolve with your growing business. Any changes you make are immediately published to all users and devices, so there's no downtime.
With greater insight into in store execution, you could enjoy more streamlined field sales operations and planning, and higher sales. To find out more, start a free Flowfinity trial today.
Optimize retail execution with mobile store survey apps.
Related Links
« Kellogg's Named a Finalist for CGT 2015 Business and Technology Awards