Kellogg's Named a Finalist for CGT 2015 Business and Technology Awards
Sept 24, 2015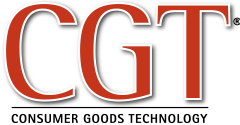 We are excited to announce that Kellogg's is a Consumer Goods Technology Customer Management Award Finalist for 2015. The award recognizes a consumer goods firm that is best leveraging a solution to manage customer relationships, trade promotion, marketing and/or consumer insights.
Kellogg's was selected for being a leader in innovation for utilizing a Flowfinity mobile solution to improve sales performance through effective motivation and management of its field sales team. Key to its success is using Flowfinity mobile technology to streamline and automate collaboration, performance appraisals and retail execution in every retail store.
Kellogg's uses Flowfinity to measure and manage the activity of thousands of field sales staff across the country to achieve the "Perfect Store," and drive sales.
Other customers recognized for excellence and innovation in their use of Flowfinity solutions include McCormick & Co. and Suja Juice. McCormick & Co. won the CGT Customer Management Award for using Flowfinity to monitor and manage broker activity, and Suja Juice won last year's SMB Market Award for its use of Flowfinity to gather real-time data in stores to improve retail execution.
The 2015 Customer Management Award winner will be announced at the Consumer Goods Business and Technology Leadership Conference held this October 19-22 in Orlando, FL.
To learn more about how Kellogg's is driving sales with Flowfinity enterprise mobile apps, read our case study.
Learn how to close the retail execution gap and drive sales with mobile apps.
Related Links
« 7 Ways Mobile Forms Can Help Improve Environmental Compliance
How to Increase Retail Sales and Optimize Performance at the Shelf »