Mobile Enterprise App Must-Have Checklist Part 1: Information Access
Feb 10, 2015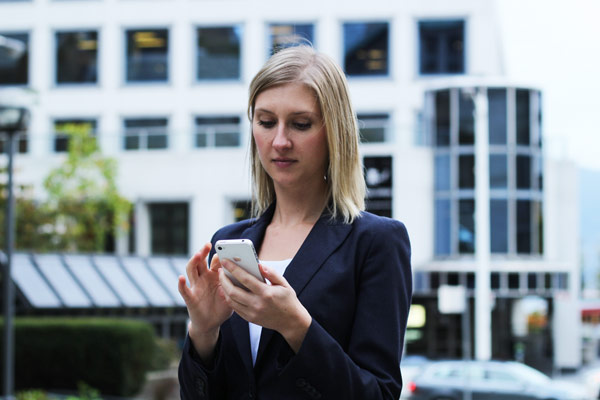 In our personal lives, we use mobile technology to simplify and organize our day-to-day routines: apps to budget spending, set reminders, create lists, or schedule appointments. We share moments and information instantly, and perform many efficient tasks all from hand held devices. Why not do the same for your business?
Enter mobile enterprise apps, making workforces more productive than ever. These apps can provide real-time information and business insight, reduce paperwork and overhead, and keep employees connected to the enterprise anywhere, anytime.
But unlike their consumer app counterparts, mobile enterprise apps are corporate information systems extended into the world of mobility. These apps must be more robust, reliable, and maintainable than your typical app, as they need to accommodate the deep functionality and mission-critical data involved in employee transactions and activity.
This includes extensive security to protect sensitive corporate data, the ability to integrate pre-existing systems and data warehouses, and control over who can access information, with multiple levels of access within the app.
If you're using Flowfinity, you will also have the ability to configure the app to suit your specific needs, depending on the business processes required, and deploy the app securely to mobile devices under central management and control.
In this blog series, we'll look at the essential features of mobile enterprise apps that will save you time and money.
Information Access
An essential consideration in enterprise mobile apps is how corporate information can be accessed on mobile devices. Two-way information flow between the office and mobile devices is critical for employees to stay productive in the field. Here are some criteria for evaluating information access capabilities in a mobile solution:
1 - Flexible Search
Look for customizable search filters using virtually any field type: text, GPS location, user, role, date range, etc. including the ability to use as many or as few filters as you need in any combination.
2 - Offline Functionality
Evaluate how well apps will function offline without network coverage. While many solutions claim offline functionality, it is often limited. Ensure that all business processes that you require will work offline. Look for customizable views that store information on-device for quick offline access in remote areas.
3 - File and Document Management
From technical documents for field engineers to the latest promotion for sales reps, your solution will need the capability to manage files for searching and displaying anywhere on mobile devices. Look for role-specific views that support flexible user permission management for different documents.
4 - Automatic Synchronization
Any records that have been updated or changed while offline should be synchronized when coverage is returned. In Flowfinity an intelligent comparison of the data only updates only changed or new records, saving time and cellular data costs. Find out how synchronization works for offline records.
5 - Reference Lists
You should be able to store company data in reference lists synchronized with your ERP system or data warehouse for quick access on mobile devices. Find out how you can access and use these reference lists of contacts, stores, regions, products, parts, etc. on mobile devices, for example by copying select information into mobile forms.
6 - Lookups
The ability to look up and copy information between apps and forms is critical. For example, find out if you can search for a customer from a mobile form, and instantly copy all of their relevant information into the mobile form on the fly; this information doesn't have to be pre-filled at the office.
7 - Location-Based Records
Proximity-based filters can help you quickly find the assets, locations, stores or customers closest to you by using your current GPS location. This speeds productivity by only displaying the records most relevant to you.
8 - Record Linking
Another way to access reference data is through links to the records from mobile forms. By clicking on the link to a store for example, you should be able to dynamically access all of the information for that record on your mobile device.
In Flowfinity, all of these options are fully customizable, allowing for perfectly unique and tailored mobile enterprise apps for your business and your employees' needs.
Learn how to succeed with future-proof B2E apps.
« Mobile Enterprise App Must-Have Checklist Part 2: Collaboration
8 Reasons To Replace Paper Inspection Forms With Mobile Apps »