ShelterBox Charity Boosts Disaster Relief Efforts with Flowfinity Enterprise Apps
Feb 25, 2015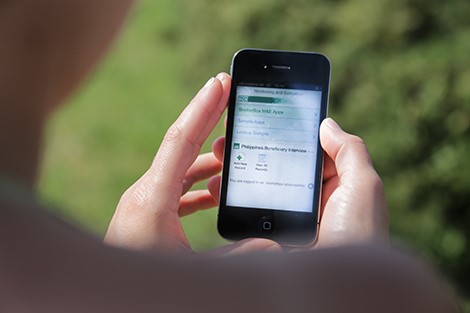 Source: ShelterBox News
ShelterBox, an international charity that delivers aid to people affected by natural and humanitarian disaster around the world, has partnered with Flowfinity to improve disaster relief efforts with mobile technology.
ShelterBox provides emergency shelter and lifesaving supplies to families in need. Using Flowfinity software, the charity has created custom mobile apps to gather beneficiary data in disaster zones.
By collecting opinions, stories and information from aid recipients on the front lines, ShelterBox can improve accountability to donors, ensure that aid has been properly distributed, and measure the effectiveness of its programs.
Flowfinity enables the charity to quickly build out data collection apps to replace paper and spreadsheets in the field. The apps are helping ShelterBox employees gather higher quality data that can be sent back to corporate headquarters immediately for reporting.
Software Selection and Field Trials
When considering mobile solutions, ShelterBox's IT team needed a flexible platform for building apps without programming. Full functionality offline was critical because cellular coverage and Wi-Fi are not always available in disaster zones where the apps are used.
Olly Spooner, from ShelterBox's IT Team, spoke with us about their use of the software so far. "We have run some trials of apps based on existing paper forms which has worked well," he said. "We are now looking to modify these apps to better take advantage of the nature of the electronic platform over the old paper one."
Thanks to the simplicity of the platform, different people in the organization can also build their own apps, so the organization can easily extend its use of the software beyond collecting beneficiary data.
"We now have an increasing pool of users who can build apps with minimal guidance from IT," said Spooner. "We are working on adding potential projects for development such as field asset tracking, expenses and informational systems such as field IT support and other guidance."
ShelterBox recently completed field trials of Flowfinity in Paraguay, Serbia and the Philippines. Watch the video below to see the project in action:
« Mobile Enterprise App Must-Have Checklist Part 3: Resource Management
Mobile Enterprise App Must-Have Checklist Part 2: Collaboration »