Smart vs. Simple Mobile Forms
June 16, 2016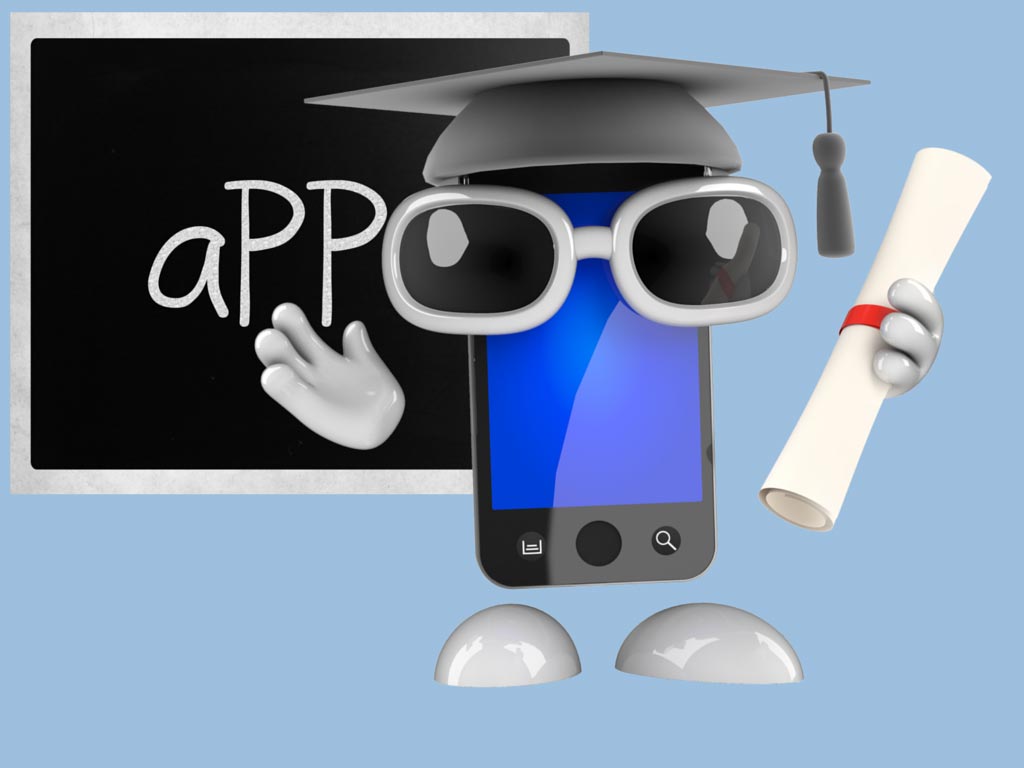 When you're looking for a mobile workflow solution for your company, it's important to recognize that not all mobile forms and apps are created equal.
Simple forms offer basic features that allow your employees to collect and submit data, but they don't go beyond data collection to make every step of your business workflows more efficient. Here's a look at some of the features you can expect from a simple mobile form solution:
Regular input fields (text, numbers, etc.)
Signature capture
Photos/sketch on photos
Barcode scanning
CSV import/export
GPS capture
Fill in forms offline
One-way form submission
All of these features can be useful for data collection, but they fall short when it comes to closing the loop on most business processes.
This brings us to what we call smart forms. They offer more in-depth features that allow you to mobilize complete business workflows rather than just collecting and submitting data. Here's a look at some of the more advanced features offered in smart mobile forms.
1. Lookups to reference data
Lookup fields allow your employees to quickly look up and copy reference data into the form they are filling out, online or offline. You can choose to keep this reference data updated manually, or integrate it with your ERP or CRM system. This feature offers much more flexibility to users in the field, since they can access and use business information on mobile devices rather than waiting for someone at the office to dispatch the information to them.
2. Workflow states
Simple solutions might offer some built-in options for basic workflows such as dispatching, but smart solutions give you the option to create your own workflow states. These states could be anything you want, such as approved, reviewed, pending, invoiced, dispatched, or any other state in your business process. They also give you the ability to manage which information and actions are available in each state.
3. Dispatch and task assignments
Simple solutions might offer basic dispatch capabilities such as sending a form to one employee, but smart solutions let you tailor the way you assign tasks. For example, you might want to build a workflow where a field technician that is unavailable can reject a dispatched job so that it can be assigned to someone else. Another option is to assign tasks to anyone with a specific role, so that the task can be more efficiently carried out.
4. Nested data
Nested data contains more than one level, allowing you to build sublists, tables, or subforms anytime on mobile devices, online or offline. This is a critical feature for businesses that require data entry with more than one level, or for variable items such as parts lists or sales orders. Nested fields can be easily accommodated within one form, allowing employees to add or remove extra items in their form, as necessary. Most simple forms solutions only support flat data rather than nested fields.
5. Flexible error validation
Validation on-device lets you catch errors or missing information before a form is submitted. Simple forms solutions may have basic validation rules like mandatory fields, to check if fields are empty. Smart solutions let you set up custom logic for any situation where you need to alert the user or prevent submission of the form. It might be a numeric value being above or below a certain threshold, or data formatted incorrectly in a field. With a smart solution, you have the ability to set these rules and save time and energy later.
6. Two-way data
Two-way data means that your records can be retrieved and edited on mobile devices. Many simple solutions are lacking this feature and only support one-way data submission. That means that you can't access any past form submissions on a mobile device, severely limiting what you can accomplish while you're away from the office. Two-way data gives field staff and management access to critical information at their fingertips, wherever they are.
7. Role-based permissions
Role-based permissions allow employees with different roles to access the same app, while limiting and customizing the information each person can access. Permissions could be tailored for management, field staff, office admin staff, customers, and more. For example, you could allow field workers to input data and send and receive information, but only allow managers to approve and invoice the information. Using custom roles, you could segment your users even further by creating your own role classes, such as specific branch offices or territories.
8. Customizable email notifications
With this smart feature, you can specify certain events to trigger automatic emails with text, html or PDF information. You decide which information to include in the email, whom it is sent to, and under what conditions. In a smart solution, you can trigger multiple emails from the same form submission. This can be used to keep management updated on progress and to notify customers of their project's timeline, for example. This creates complete transparency in your business processes for both management and the customer.
9. PDF email attachments and automated export
Many simple forms solutions let you save mobile forms as a PDF. Smart PDF features allow you to set up email notifications with multiple PDFs attached that were automatically generated from mobile forms. Another smart PDF feature is the ability to export PDF reports on an automated basis, for your records or integration with another system.
10. Import/export automation
Say goodbye to manually importing or exporting information in your mobile form system. With this smart feature, you can automate the movement of data into or out of your mobile forms solution. This facilitates workflow, allowing the system to pull necessary information from your back-end systems or other mobile apps, such as customer lists, store lists, parts or inventory.
11. Full offline functionality
While simple form features may allow you to complete forms offline, smart solutions give you full offline app capabilities. This includes accessing and viewing information, looking up past records, copying reference data and more.
12. Integration
Smart mobile forms can exist as a standalone system, but more often than not, they are used in conjunction with a company's existing back-end systems. Smart solutions give you control over how to integrate your data with other systems, rather than relying on a pre-built integration that only works with certain products.
13. Deep links
Smart mobile forms take integration one step further with deep links that allow you to use your mobile form solution with other third-party apps, seamlessly on mobile devices. Deep links can lead you to a specific action, filtered view, or record in your mobile forms solution. This is useful for client-side integration, for example if you are working with a GIS system, you can link from GIS maps to mobile forms, enter the relevant data, and return to your GIS system.
When searching for the best mobile solution for your business, consider these features and look for a smart solution that will help you mobilize your business processes from end to end.
Find out how Flowfinity goes beyond data collection with these smart features. Start your free trial today.
Transform your business with mobile apps.
« 5 Ways Mobile Apps Enhance Engineering Field Operations
From the Field to Your Inbox: Save Time with PDF Email Reports »