Suja Juice Named a Finalist for Consumer Goods Technology SMB Market Award
Sept 23, 2014
Updated Oct 24, 2014: Suja Juice was awarded first place for
the CGT SMB Market Award.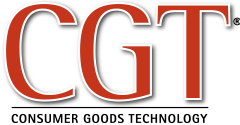 We are pleased to announce that Flowfinity customer Suja Juice is a Consumer Goods Technology SMB Market Award Finalist for 2014. The award recognizes a small to mid-size consumer goods firm that is best utilizing technology, business and innovation strategies to achieve substantial growth in size and/or revenue.
The SMB Market Award winner will be announced at the Consumer Goods Business and Technology Leadership Conference this October 21-24th.
Suja Juice was selected for implementing a Flowfinity mobile solution that enables merchandising to gather valuable real-time data in retail stores about out-of-stocks, shelf space and competitor activity.
Flowfinity helps consumer goods companies like Suja Juice, Constellation Brands and McCormick & Co. streamline data gathering in retail stores for real-time insight about retail execution. This is accomplished using Flowfinity's enterprise mobile app software, which lets organizations or departments create their own apps and forms for store surveys, audits, data collection, team management, and more.
Flowfinity customer McCormick & Co. was previously named winner of the CGT Customer Management Award for its use of Flowfinity for conducting retail audits across the U.S.
Learn how to manage retail execution with a mobile solution.
Related Links
« Constellation Brands Case Study Reveals 5 Ways Flowfinity Can Optimize Retail Execution