Suja Juice Wins CGT SMB Award Based on Flowfinity Mobile Solution
Oct 24, 2014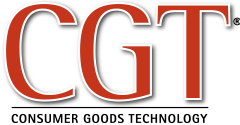 We are pleased to announce that Flowfinity customer Suja Juice has been selected as the first place winner of the Consumer Goods Technology SMB Market Award for 2014. The award recognizes a small to mid-size consumer goods firm that is best utilizing technology, business and innovation strategies to achieve substantial growth in size and/or revenue.
The SMB Market Award was presented at the Consumer Goods Business and Technology Leadership Conference Oct. 24th in Orlando, Florida.
Suja Juice was awarded for implementing a Flowfinity mobile solution that enables merchandising to gather valuable real-time data in retail stores about out-of-stocks, shelf space and competitor activity. Congratulations Suja!
To learn more about managing retail execution with a mobile solution, download our white paper: 25 Paths to ROI with Mobile Retail Execution Software.
Learn how to maximize ROI on your retail execution solution.
Related Links
« Flowfinity Recognized as 'Best In Class' in CGT Magazine's Readers' Choice Survey
Constellation Brands Case Study Reveals 5 Ways Flowfinity Can Optimize Retail Execution »