IoT and Edge Computing Part Two: Benefits and implementation best practices
June 10, 2021, by Sean King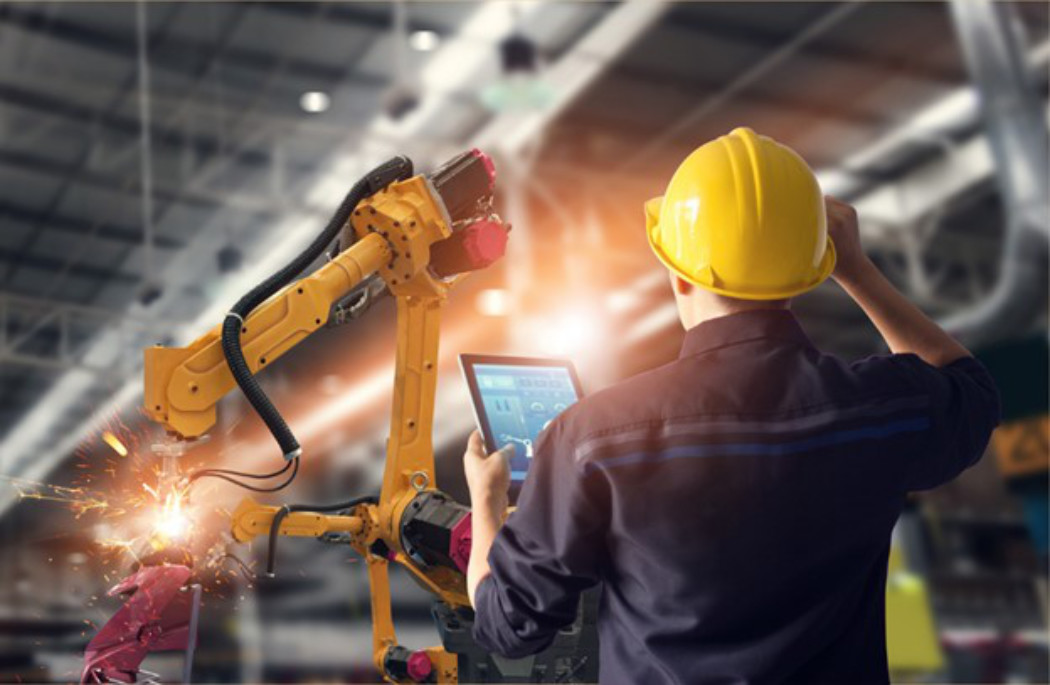 Adopting the Industrial Internet of Things
As the pace of technological change intensifies forward-thinking organizations are constantly looking for ways to improve their data collection and processing capabilities to increase both the quantity and quality of data to make better, more timely business decisions.
In a recent survey conducted by Microsoft, roughly 85% of respondents say they're currently in the midst of IoT adoption, and three-fourths have projects in the planning stages. An equally high percentage — 88% — believe that IoT is 'critical' to their business' success, with a majority of those who've adopted IoT predicting they will see a 30% return on investment.
To do this manufacturers and utilities can leverage the Industrial Internet of Things (IIoT) to improve their data collection capability by adding sensors to machinery and other assets that capture performance data and feed it back to a process management application in real-time.
With this real-time asset data in place, you can use these new streams of information to make more informed decisions. A manufacturer may use machinery performance data to transition to more proactive forms of asset management where preventative or predictive maintenance becomes the norm, greatly reducing downtime and prolonging the life of their equipment to drive significant return on investment gains.
This access to more, better quality data can help in other ways too. Business analysts are provided with improved insights to meaningfully reshape business processes. Managers and team leaders can more readily improve operational performance and make faster decisions. Workers can increase their productivity and reduce downtime while doing away with laborious manual inspection procedures.
The benefits are many, however, to fully reap the rewards your IoT systems must be properly configured and integrated into your digital workflows. Meanwhile, controllers must have the capacity to process information and trigger automated responses from the edge of your system at the point of data collection for maximum efficiency.
Industrial IoT deployment challenges
A successful IoT and data management system must be flexible enough to meet your unique requirements, yet not so complex to source and implement that the effort outweighs the benefit, or the project simply stalls out and fails. A major challenge with IoT deployments is that to get the components integrated with your equipment and systems custom code is often required.
Implementation complexity is one of the reasons that Microsoft reports 30% of IoT projects fail in the proof-of-concept stage, often because the implementation became too expensive or the bottom-line benefits were unclear.
This is a significant barrier to entry as the costs of programming can be prohibitive and long development cycles risk delays and disruption to the final deployment. Many firms also lack the expertise to maintain and modify these systems as time goes on and risk losing their investment or failing to maximize the potential.

Microsoft reports that complexity and technical challenges are an IoT dealbreaker for 38% of decision-makers they surveyed, and that 47% believe there aren't enough available skilled workers to build or maintain a network of connected devices.
On the other hand, off-the-shelf solutions can be deployed quickly but can lack the flexibility to tie sensor data together with existing business process management systems and don't provide the capability to process and action data at the 'edge' to achieve efficiencies and reduce risk.
3 best practices to ensure IoT deployment success:
1. It should be easy to deploy an IoT network of sensors for remote monitoring without writing code to avoid needless technical complications that can make the project prohibitively expensive or time-consuming.
2. Data from sensors should be directly streamed to workflow applications that manage business processes and feed interactive reporting dashboards. Sensor data that exists in a silo unconnected to the rest of the organization is of little value and properly integrating with existing business process applications can be a significant challenge.
3. Any controllers deployed to collect and action sensor data should also be edge computing capable devices that can be configured to pre-process data. This conserves bandwidth, reduces latency and ensures machine operations are triggered in real-time. It is unnecessary, bandwidth consuming, and expensive to send every bit of sensor data up to the cloud for processing and storage.
Flowfinity IoT solutions can be quickly configured, integrated, and deployed seamlessly into a business process management solution. This end-to-end solution draws data from the edge into your workflow applications and reporting dashboards. Therefore, corrective actions and notifications are efficiently automated, giving managers instant access to sensor data so they can make timely, effective decisions that will improve performance and boost the bottom line.
IoT, Edge Computing and no-code configuration
IoT devices and edge computing controllers can now be combined with no-code application configuration tools, such as Flowfinity, offering a unique opportunity to create truly end-to-end workflow solutions without the cost and complexity of custom code. Now you are empowered to configure devices and systems that take data from the edge and seamlessly integrate it into one unified workflow and data management platform right out of the box.
Given the potential impact these new technologies will have on business processes, forward-thinking organizations will look to process experts such as operations managers and business analysts to drive edge computing strategies. By adopting intuitive no-code app and device configuration, these citizen developers can be the ones to define business processes that run on the edge – something that previously would require specialist IoT programming skills.
A no-code approach will also help your organization remain flexible and iterative. As process efficiencies emerge thanks to this new data, no-code edge computing solutions will allow for quicker testing and deployment. Whereas custom coded edge computing ecosystems will suffer from costly and delayed development cycles.
Edge devices can produce constant streams of data that would be difficult or impossible to put into a useful context without visualization. With no-code app development, business analysts and operations managers can create and iterate interactive dashboards that monitor operations visually and in real-time. This flexibility will be vital in making the most of edge computing.
As IoT and edge computing align to create new areas of opportunity, business analysts, operations managers and IT leaders can deliver value by improving how organizations execute their processes while helping shape the technology road map to ensure long-term benefits and ROI.
For expert advice on adopting IIoT and edge computing in your digital strategy contact Flowfinity, we're here to help.
Don't forget to share this post!