Extending Your GIS Software with Mobile Apps
Sept 17, 2014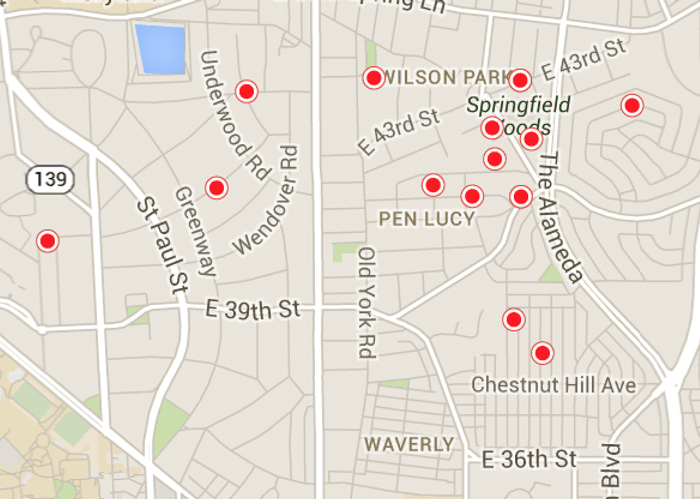 If you're using GIS software, you have assets or jobs to do in the field that have mapping requirements. Whether you're dealing with telephone poles, pipelines or soil samples, chances are you also need to collect data.
One of our customers, the City of Cincinnati's Wastewater Collection Division, uses Flowfinity apps to guide its field technicians through complex tasks. The apps link directly to the city's GIS asset registry system, so field technicians can access relevant assets for the job they are working on.
The integration helps field technicians access the information they need at any given point in a job, and also lets them update the GIS registry when corrections or new information are needed.
The division's Superintendent, Mike Pittinger, discussed the solution in a Field Technologies article:
"We wanted an application that could take complex workflows and present them on mobile devices, so employees can go through one question at a time, and, based on the answers, the solution branches out to the next level of questions. It has solid integration capabilities, but it's designed so a business analyst or non-IT person can build apps without a great amount of IT knowledge."
To read the full article, click here.
What to Look for in a Mobile Solution
You might still be using paper and spreadsheet-based workflows, or relying on expensive mobile hardware with proprietary operating systems. If you are considering extending your GIS solution with mobile data collection capabilities, here are some things to look out for.
1. Workflow Options
With every paper-based process, there is always an associated workflow.. Find out to what extent you can customize your workflows. For the most flexibility, you should be able to create as many states and rules as the whole business process requires. Dispatch and data collection alone usually aren't enough to automate real workflows on mobile devices.
2. Role Based Permissions
Office managers, field technicians, field managers, back-office staff... not everyone on your team needs access to the same information. Find out if, and how well, you can control which views, actions, and apps are accessible to different members of your team.
3. Offline Functionality
Field work might take you outside of network connectivity. Offline functionality is critical for making sure your teams can stay productive wherever they are. Find out how functional an app can be when in offline mode, and how data is synced when connectivity returns.
4. Ability to Make Changes
Chances are you'll need to make changes to the data collection or workflow solutions that you build. Can you make changes easily without using valuable IT resources? How are those changes published to your users?
5. Data Collection Options
On the surface you might need to collect information like text, numbers, photos, user details. Do you also need to perform calculations on your device? What about scanning barcodes of assets with your device camera? Define these requirements carefully upfront so you're not surprised.
6. Nested Fields
Nested fields allow you to group information in a logical way, rather than collecting flat data. The result is a much cleaner, easier to use app. Find out if the solution you're considering supports nested structures like tables and forms within forms.
7. Two Way Data
One way submissions are very one-sided. With two-way data, your field team can, with permission, look up or edit past submissions or access important reference information. Managers can use their mobile devices to pull up submissions from their team, in real-time to check on job status and approve work done.
8. Platform Support
Can you build an app once and deploy it anywhere, or do you need to customize it for different mobile platforms? You might need even need a mix of devices like tablets, smartphones and laptops. Find out how well the mobile solution supports native cross-platform use.
Find out how to optimize efficiency in the field with mobile apps and GIS software.
Related Links
« Suja Juice Named a Finalist for Consumer Goods Technology SMB Market Award
Why Retail Execution Is a Shot in the Dark Without a Mobile Platform »