Top 5 Mistakes Companies Make in Mobile App Development
Apr 16, 2015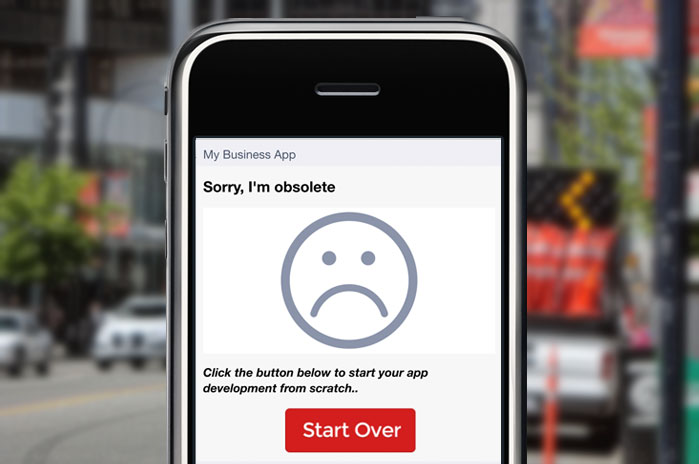 Mobile app development is a quickly growing industry, as more and more companies turn to mobilized, electronic solutions for their business problems, and update their systems and operations with modern technology. Mobile apps allow unlimited choices, approaches, and customizations to suit your company's needs. But with so many different options, how do you find what's best for you?
In this blog, we've talked a lot about the benefits of deploying mobile apps to replace paper forms and operations, but how exactly do you get it done? Here's a look at the top 5 mistakes companies make when developing mobile apps.
1. Using a "desktop first" instead of mobile first approach
As mobile apps become more of a necessity, traditional software providers are all jumping on board and creating mobile versions of their current products. The main concern is that these mobile solutions often lack in functionality and user experience because they were designed as extensions of their desktop counterparts instead of mobile first. Rather than settling for inadequate mobile solutions, a better option is to leverage best of breed mobile app providers and integrate those apps with existing desktop systems.
2. Not defining business processes up front
Often, companies think of mobile solutions as a quick and easy replacement for paper forms. However, it's important to think of the entire business process you are updating before configuring your mobile app, as this can make all the difference in the app's usefulness. In the case of replacing paper forms, it's important to define where the form originates from, where it will end up, who needs to be notified of progress or issues, whether a review or approval would be required, etc. All of these processes should factor into a mobile app's functions and capabilities. Without thinking of the entire business process before selecting a mobile app solution, you are limiting the potential of your mobile solution before it is even deployed.
3. Settling for one-way data collection
Settling for a basic one way data collection solution may get part of the job done, but it won't necessarily improve your business processes or increase productivity. For example, simple mobile forms solutions may allow you to input information and submit it from a mobile device, but lack the ability to pull up records, review, or edit them on the device. This hurts productivity and visibility in the field. By having a basic mobile app, you're halfway to a fully functioning system that streamlines your business. Opt for the best and achieve full mobile capabilities now, so that you won't have to change solutions in the near future.
4. Writing code instead of choosing codeless solutions
Imagine creating the perfect mobile solution for your company's needs, only to have it go out of date when new devices or operating system versions are introduced. Now you have to rebuild your system to suit an updated platform, only to have it go out of date again. Unfortunately, this happens all too often when companies choose solutions that require code to be rewritten, recompiled and retested when new devices become popular or when a device manufacturer's latest software update is released. Avoid this hassle entirely by choosing a mobile provider that is committed to cross-platform apps, and provides codeless tools for app configuration. Hard coded solutions have a shelf life; an app configured with codeless tools will last beyond hardware upgrades and new platform versions.
5. Not making integration a priority
In considering all aspects of your mobile solution, it's crucial to make integration a priority between your prospective app and your company's existing back-end systems. If your mobile solution is going to cause more problems by forcing you to change necessary business processes to suit the app, or introducing inefficient steps to make the two systems work together, then it isn't a solution. Also consider future use and the ability to expand the use of mobile apps to other projects or departments. If the mobile solution's integration features are only focused on working with a specific software or desktop solution, this can cause issues if that software solution is no longer needed in the future.
Avoiding these five big mistakes is your first move towards a great mobile solution, customized for your company, and adaptable for the future.
Start building your enterprise mobile app solution today with a free trial.
Related Links
« Field Technologies Magazine Features Flowfinity Solutions and Hemmera
Bridging the Mobility Gap Between IT and Line of Business Executives »