Discover new capabilities to help you innovate
Flowfinity is a no-code platform that empowers you to create, automate and integrate custom data collection apps, business process workflows, interactive dashboards, and IoT solutions without code.
Flowfinity's powerful no-code app configuration toolset is the platform of choice in a variety of industries.
Our latest release introduces support for IoT devices, empowering you to connect your physical assets directly to digital Flowfinity workflows.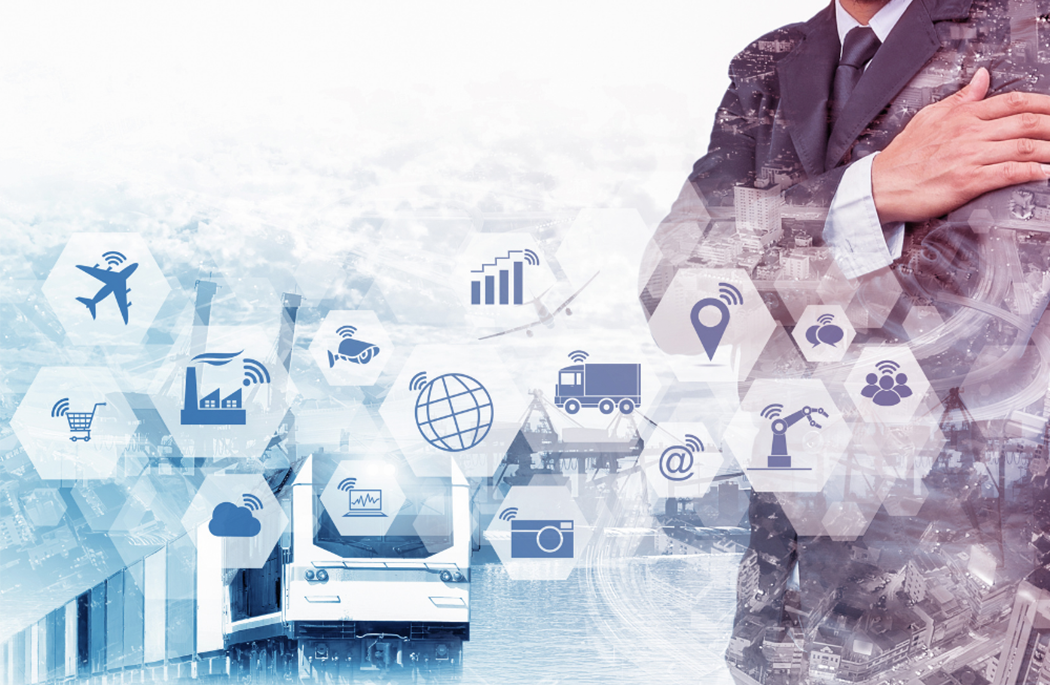 Automate data collection by connecting IoT controllers and sensors to your assets for 24/7 monitoring and management.
Track asset performance in real-time with interactive dashboards, improving operational insight and efficiency.
Transition to proactive asset management and maintenance, taking data-driven decisions that prolong asset safety and lifecycle.
Integrate IoT devices to augment Operational Technology systems without complex hardware programming.
Generate and send outbound SMS notifications directly from your apps using Twilio and Plivo.
Visualize your data in multiple maps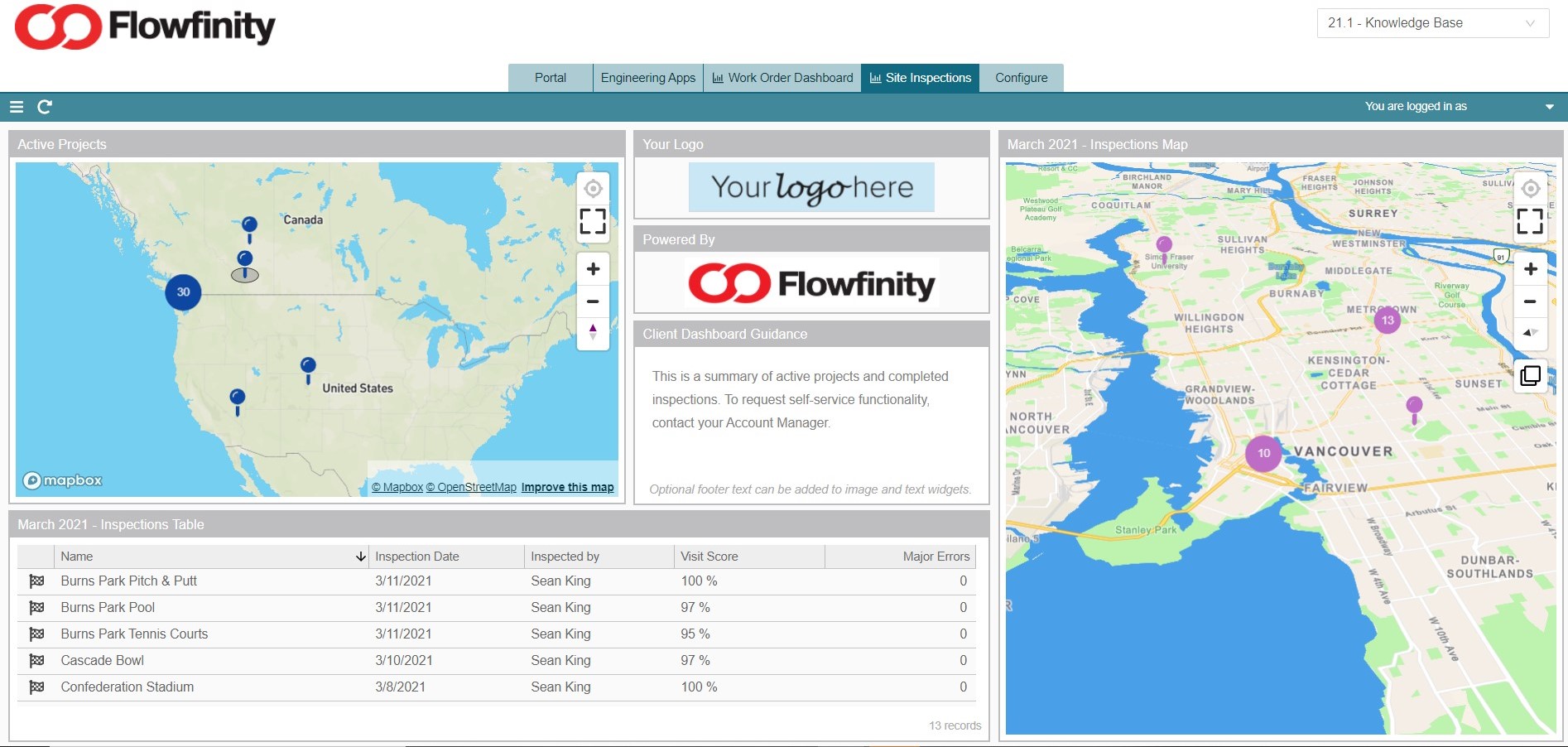 Better manage your data and assets with multiple map widgets, placing geographic data in context to visualize operations in real-time.
Switch between multiple base map styles to put your data collection and reporting in the correct geospatial context when actioning tasks.
Provide your clients with on-demand guided access to customized, branded self-service portals using text and image widgets.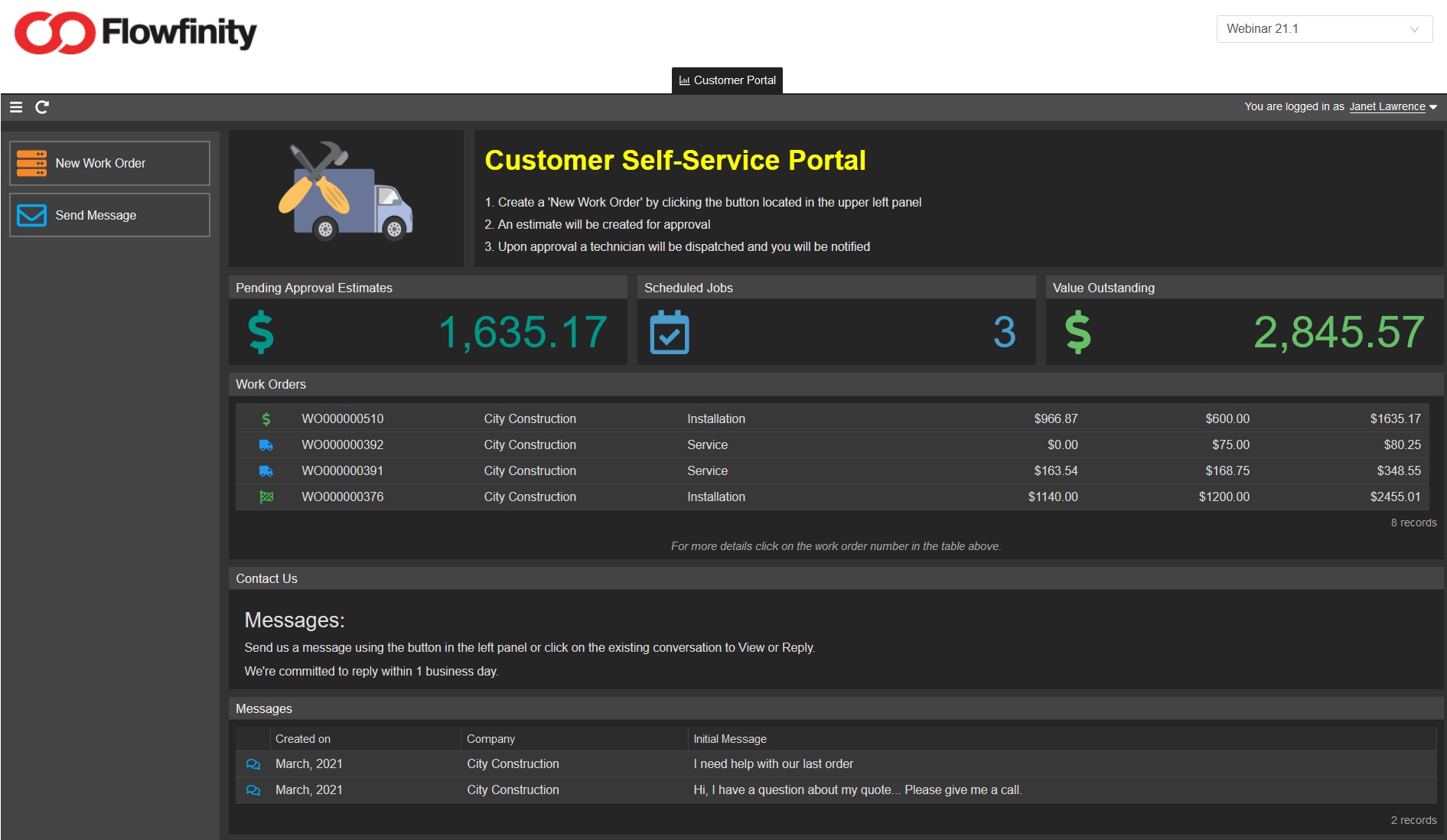 Monitor system usage with graphical submission reports. Gain valuable insight into user submissions and track the actions of high-volume software robots.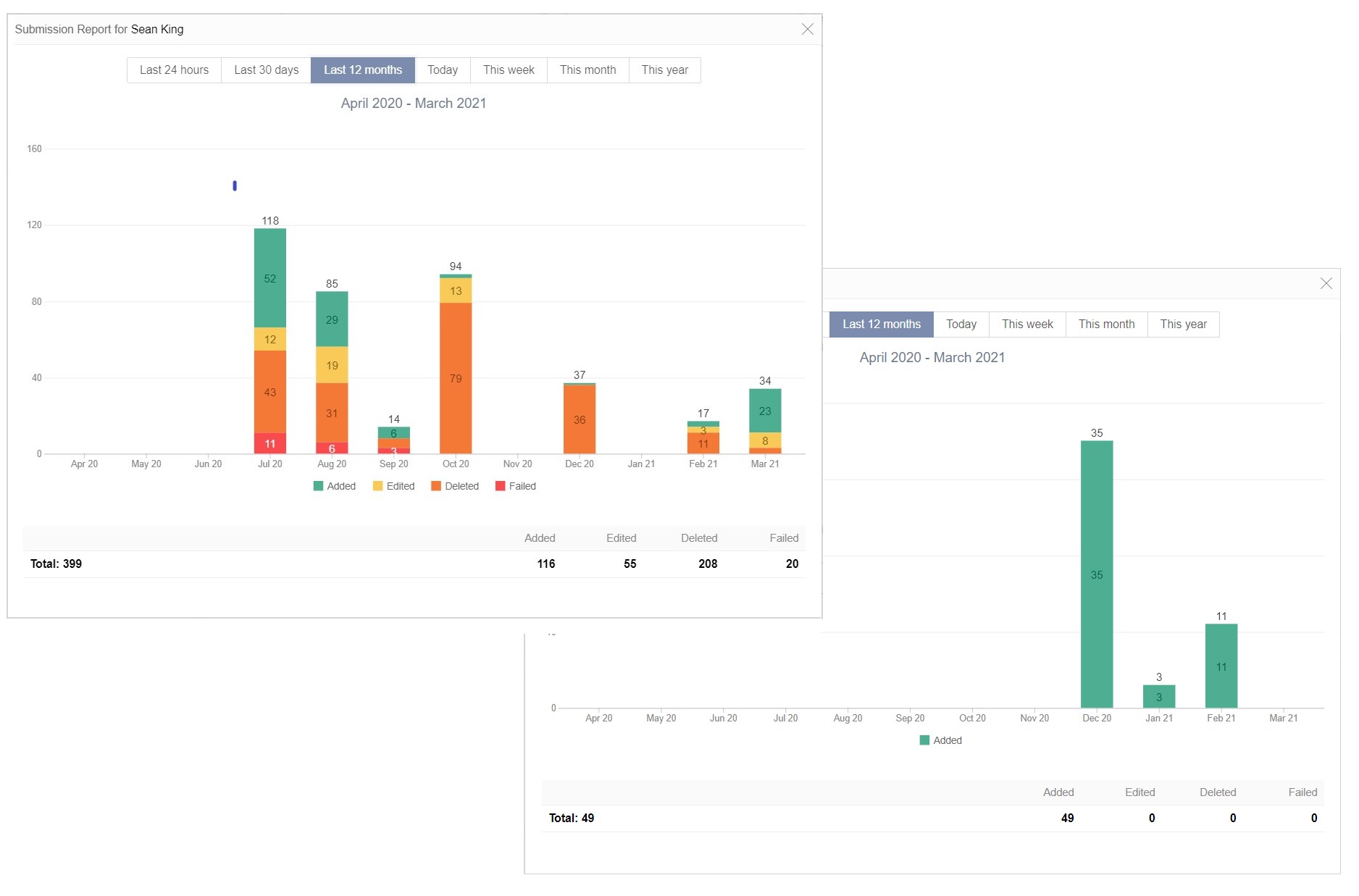 Search and export the data you need quickly by configuring query parameters.
Access Tokens and Flexible User Management Apps
To support ad hoc or infrequent application usage we have introduced Access Tokens. Using tokens you can give specific people temporary access to the apps they need, just when they need it.

Assign tokens to provide temporary authorization to customers, contractors or staff for system access and business process participation. Tokens provide an economical way to allow external users to contribute to workflows without a permanent license. You are charged on a pay-per-use transactional basis only when a token user creates or updates a record.
A new User Account Management application makes it easier to automate or delegate user configuration capability. For example you could empower team leaders to create and manage their own sets of application users within pre-set parameters governed by IT. This is particularly useful for large distributed teams, or when group members change frequently.
Together, user management and token management apps provide the ability to manage large sets of users who might need temporary or infrequent access to your applications and workflows.
All users added in your User Account Management applications are automatically copied to the master user list under the Configure tab for easy centralized access and management.
UI Enhancements
A new Configure tab design groups all core system functionality in a simple side menu for an improved user experience.

The updated app configuration interface helps you easily grasp how applications and dashboards are linked. Determine app dependencies to ensure updates are made across all applications when you publish multiple apps and dashboards at once in groups.

Quickly view which applications and dashboards are being modified. Draft versions are now highlighted directly underneath the published application and dashboard names.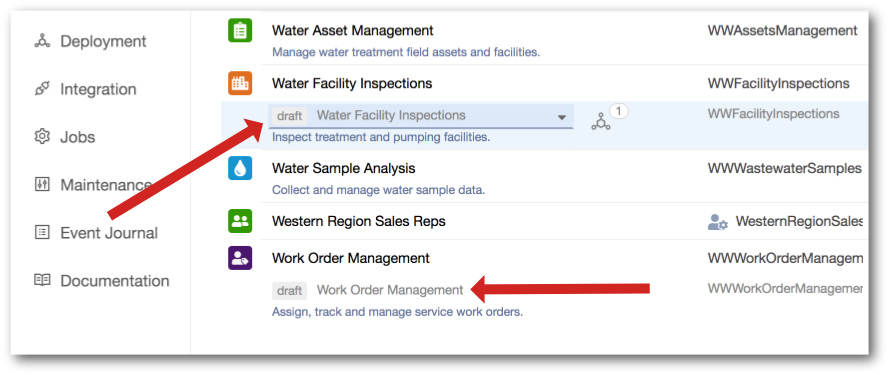 App Management and Revision Control
Trace and troubleshoot with ease through the new Event Journal. Track and view all record transactions, token usage, app and dashboard publishing activities, and callouts.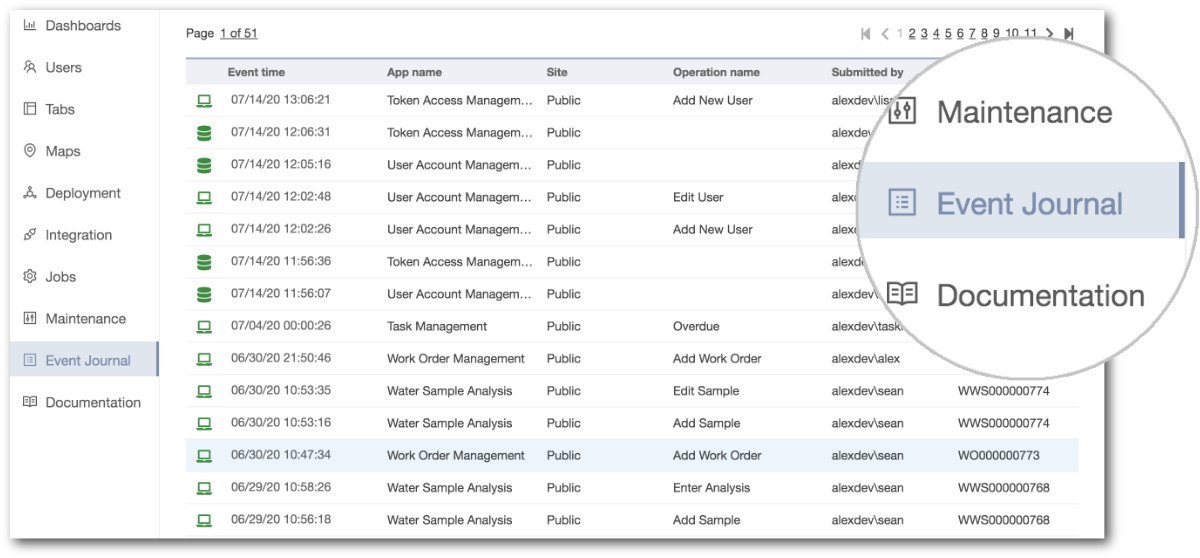 Other Improvements
Capture and upload photos using any web based device, formerly restricted to mobile app users. This allows you to take and insert pictures from any capable device when accessing your Flowfinity apps using a web browser.
Enhanced picture field functionality, including the ability to determine downscaling to control file size, work with pictures when accessing apps from a web browser and add timestamps to images uploaded from your gallery.
Asynchronous application publishing to allow multiple apps with cross-dependencies to be updated all at once.
Mapping Functionality
Create, edit and view dynamic records in your database directly from geographic maps. Enhance reporting through data visualizations that drive digital workflows within dashboard widgets on web and mobile devices.
Compatible with popular map platforms including Esri, Mapbox and MapTiler.
Simplified Integrations
Configure a complete closed-loop IT ecosystem powered by Flowfinity data collection, storage and workflows leveraging Representational State Transfer Application Programming Interface (REST API) architecture. Connect to ERP, CRM and other mission critical software to build a custom unified system.
You can now integrate Flowfinity with external systems using popular tools including Microsoft Power Automate and Zapier. See our Knowledge Base for integration concepts and setup instructions.
Automated Tasks and Escalations
Configure software robots to automate routine tasks and escalations with ease. Perform routine data management faster and with greater precision.
Non-invasive software robots work 24/7 to carry out each task and escalation. Automations can execute parallel activities across diverse departments in multiple applications. Robots require a user license.
Trigger tasks that quickly update data within the same record, or connect to other apps for launching operations on new or existing records.
Schedule escalations that perform periodic activities, such as mass record updates and reminder emails when action is required.