New Capabilities in Flowfinity
Our latest release introduces built-in map hosting functionality to easily connect dynamic structured data with digital mapping and GIS solutions.
New REST API connection configurations allow for reliable data exchange and validation with external software using popular integration tools.
These new capabilities make Flowfinity the no-code application configuration platform of choice in the Environmental Services and Engineering sectors, and ideal for any situation where reliable field data collection and management is crucial to success.
Mapping Functionality
Create, edit and view dynamic records in your database directly from geographic maps. Enhance reporting through data visualizations that drive digital workflows within dashboard widgets on web and mobile devices.
Compatible with popular mapping platforms including Esri, Mapbox and MapTiler.
Simplified Integrations
Configure a complete closed-loop IT ecosystem powered by Flowfinity data collection, storage and workflows leveraging Representational State Transfer Application Programming Interface (REST API) architecture. Connect to ERP, CRM and other mission critical software to build a unified system customized to your needs.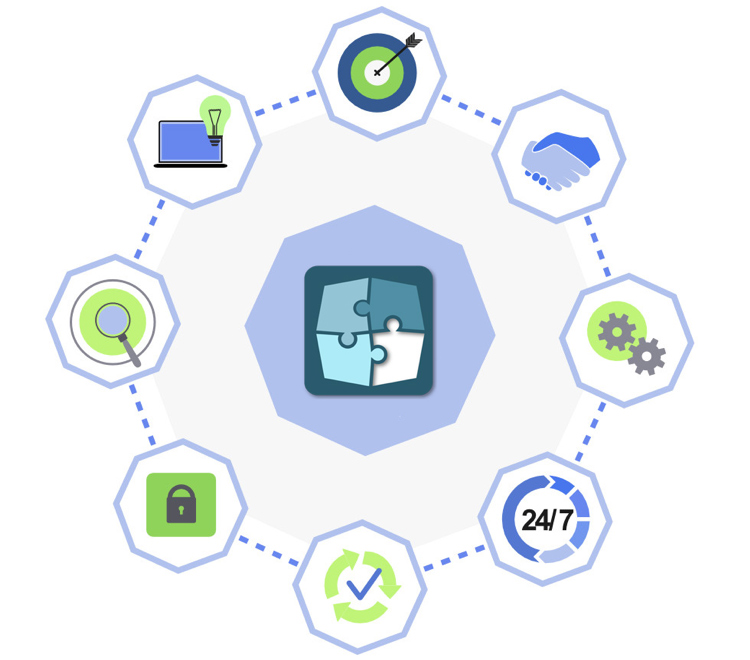 You can now integrate Flowfinity with external systems using popular tools including Microsoft Power Automate and Zapier. See our Knowledge Base for integration concepts and setup instructions.
Automated Tasks and Escalations
Configure software robots to automate routine tasks and escalations with ease. Perform routine data management faster and with greater precision.
Non-invasive software robots work 24/7 to carry out each task and escalation. Automations can execute parallel activities across diverse departments in multiple applications. Robots require a user license.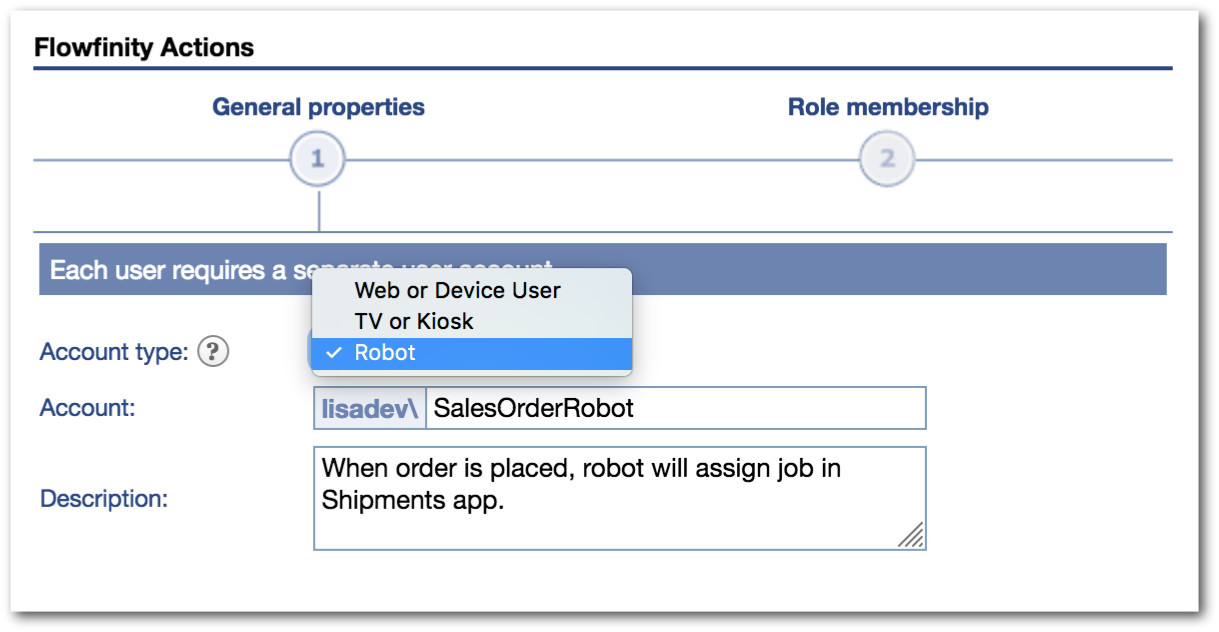 Trigger tasks that quickly update data within the same record, or connect to other apps for launching operations on new or existing records.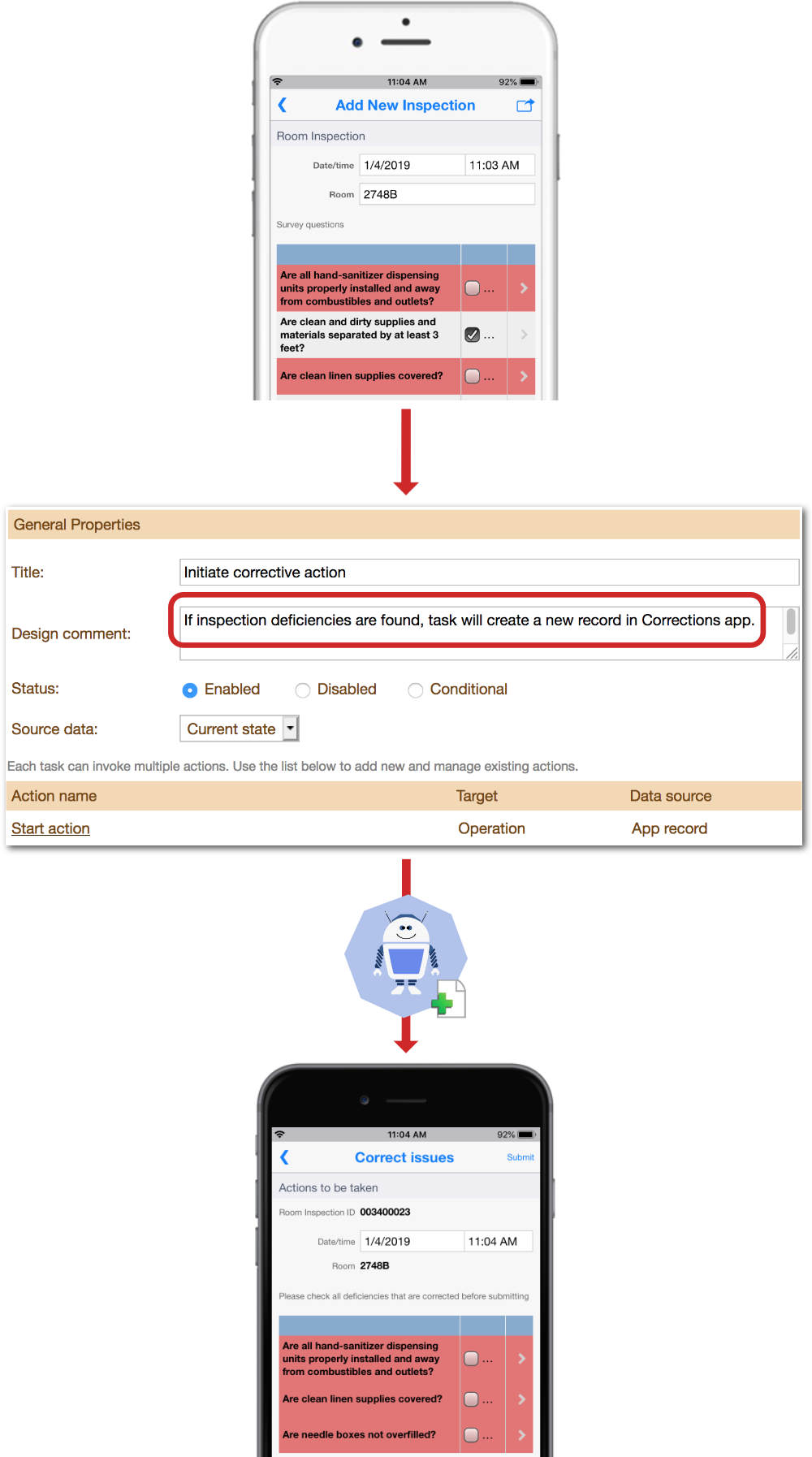 Schedule escalations that perform periodic activities, such as mass record updates and reminder emails when action is required.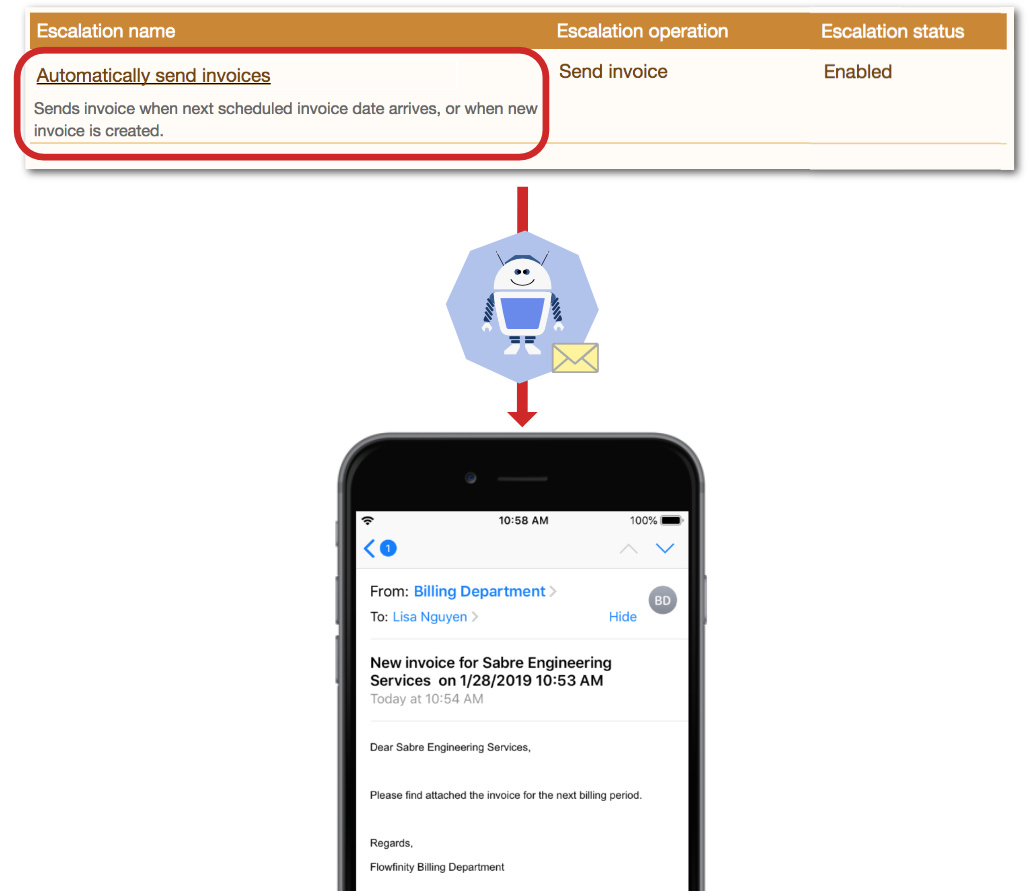 UI Enhancements
Create form buttons that link to activities, look up information, launch external links, and more.
Use standard operation names, or customize names using formulas to match your business activities better.
Allow users to be aware of all activities available to them, by placing buttons anywhere in the form.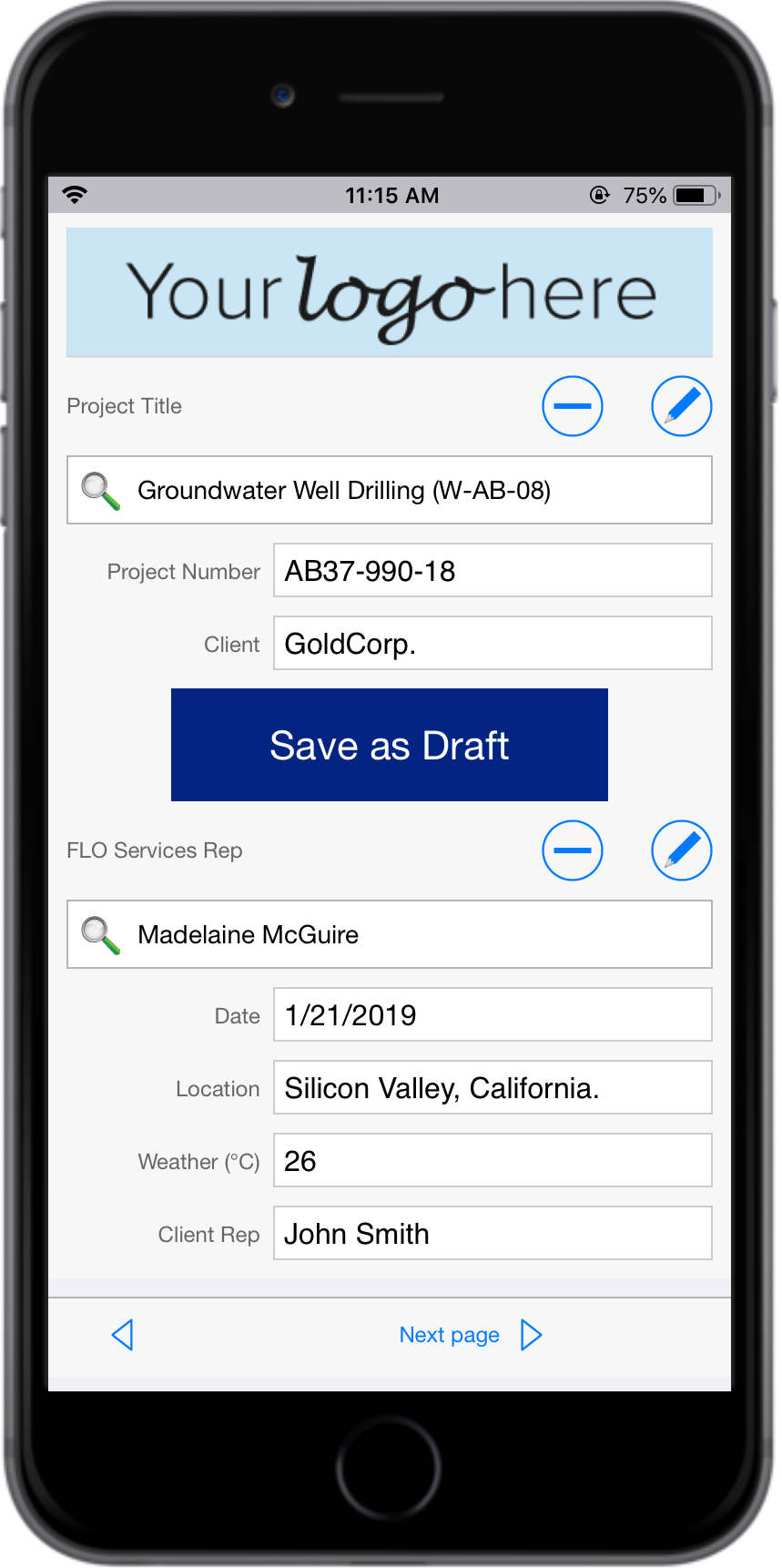 Conveniently work on small screens with large buttons that launch activities. Wearing gloves? No problem.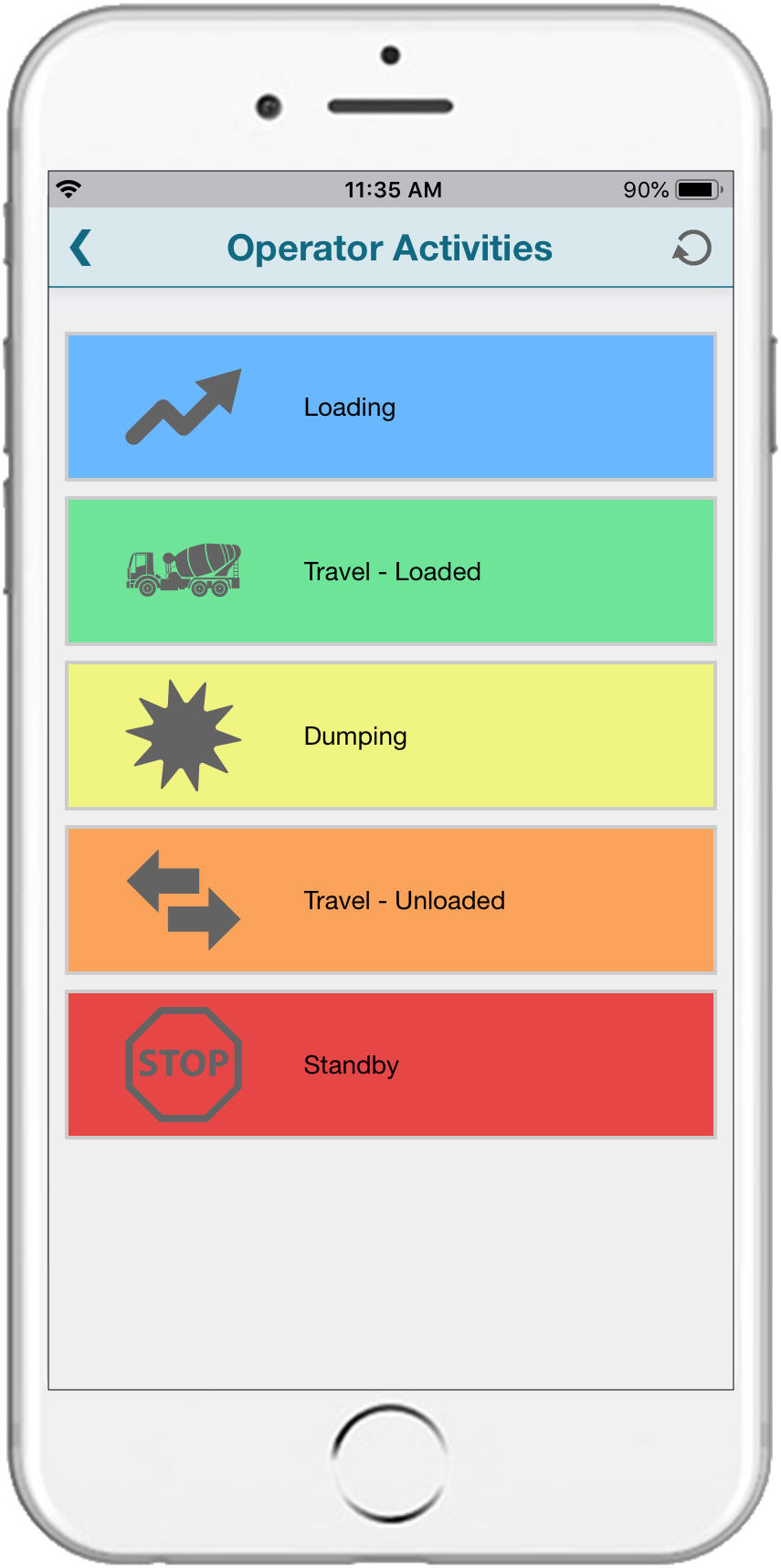 Spot trends even faster in dashboards by adding color rules within tables.
Show pictures in any column within table widgets, helping you visualize results better.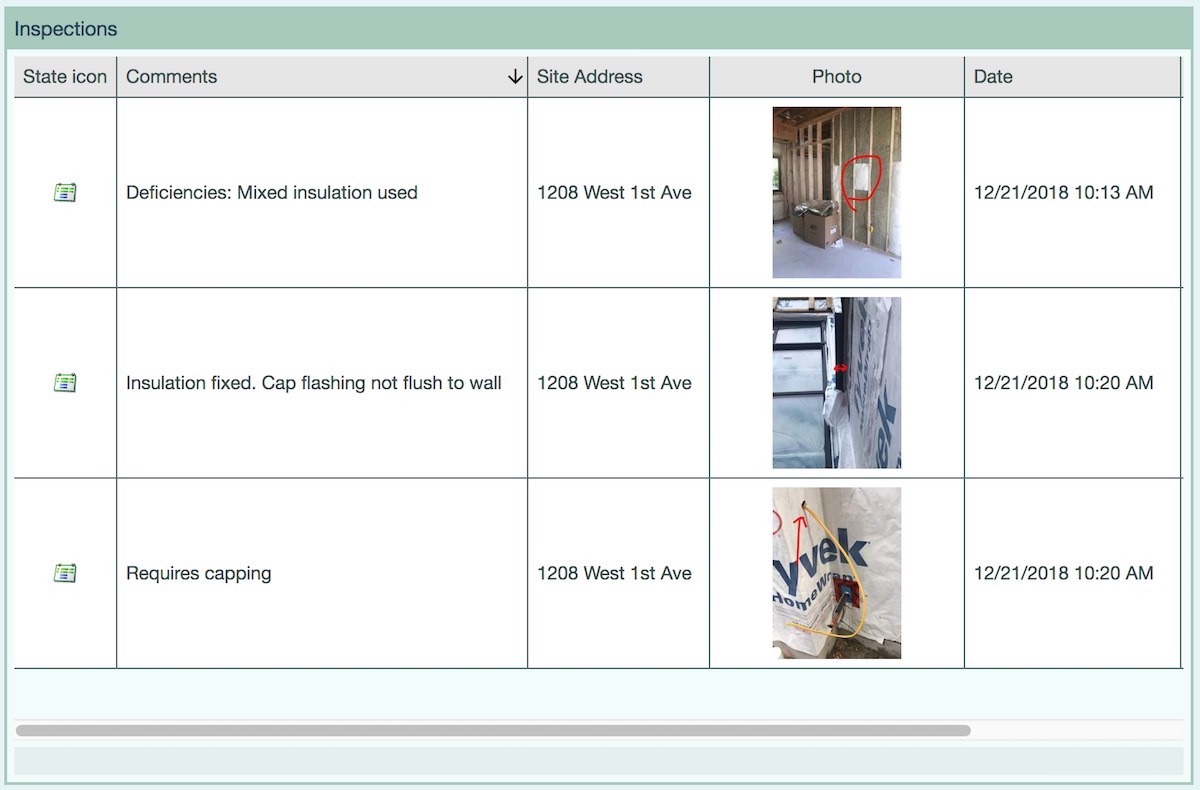 App Editor Navigation
Make edits even faster with the new quick search bar. Within seconds, you can find any field, layout, notification, operation, and more.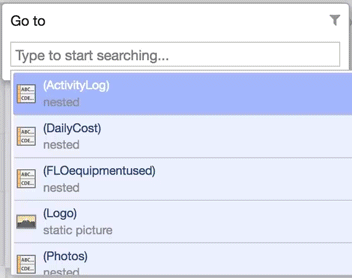 GPS Precision
Collect location data using 3D location fields that retrieve height and elevation measurements. Opt for 5 decimal places for increased accuracy.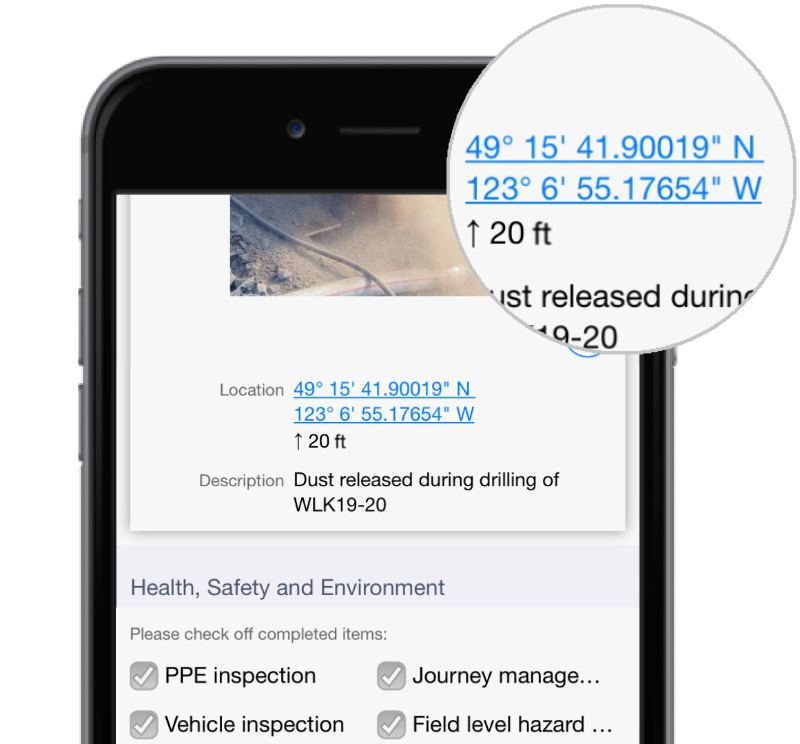 Here is a detailed list of Flowfinity's latest features:
App Editor
Ability to easily configure REST API system integrations
Task and escalation automaton tools
Quick search bar
Robot user accounts
Expanded view filter conditions to include hours and minutes
Dashboards
Map hosting directly within dashboard widgets (GIS integrations)
Customizable buttons in dashboards
Color rules displayed in table widgets
Image visibility within tables
Mobile Client
Create, edit and view records from maps on mobile
High precision 3D GPS location fields including elevation
Button fields within forms
Rename or hide standard system buttons
Web Portal
Improved UI design for enhancing user intuitiveness and engagement
Updated customizable application icons
Other Improvements
Simplified integrations using REST API, enabling MS Power Automate and Zapier
Improved filters for lookup sync that enable faster database updates
Flexible import merge options for existing records
Debug mode for email notifications
Instant notifications to administrators about callouts or email delivery failures, without investigating logs