Dashboard Enhancements
Easily visualize your business operations from one place, and take action directly from your dashboard. Assign tasks, review item details, make edits, and more.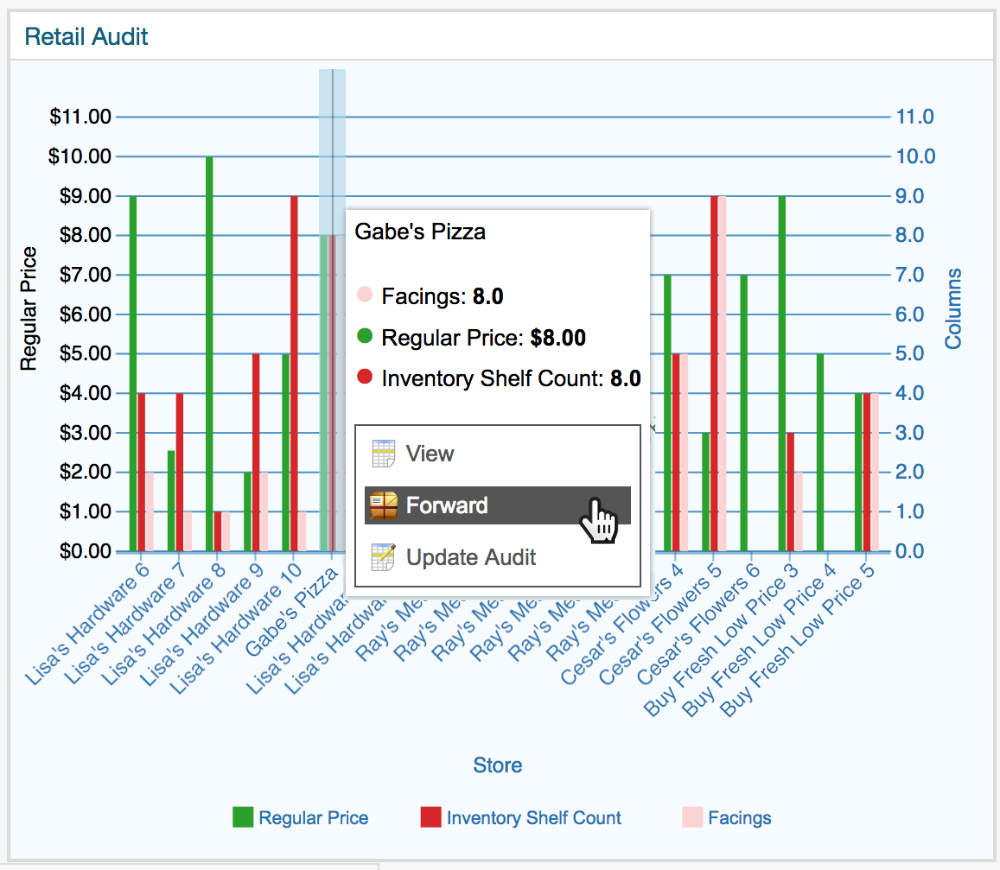 Access and edit records directly from the dashboard without having to navigate away, so you can manage your business efficiently with just a few clicks.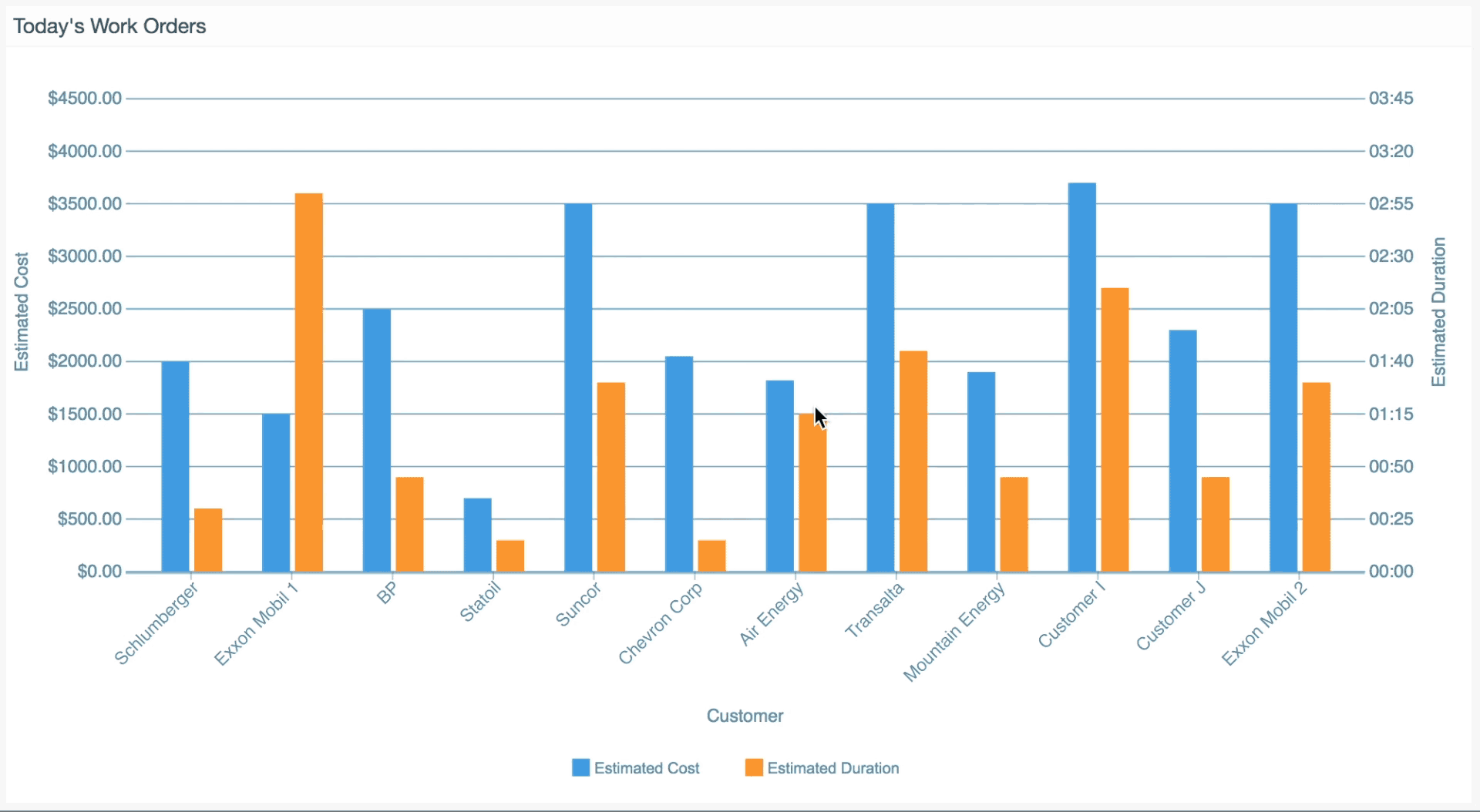 Create custom buttons to link to activities, complete business workflows, look up information, or launch external links.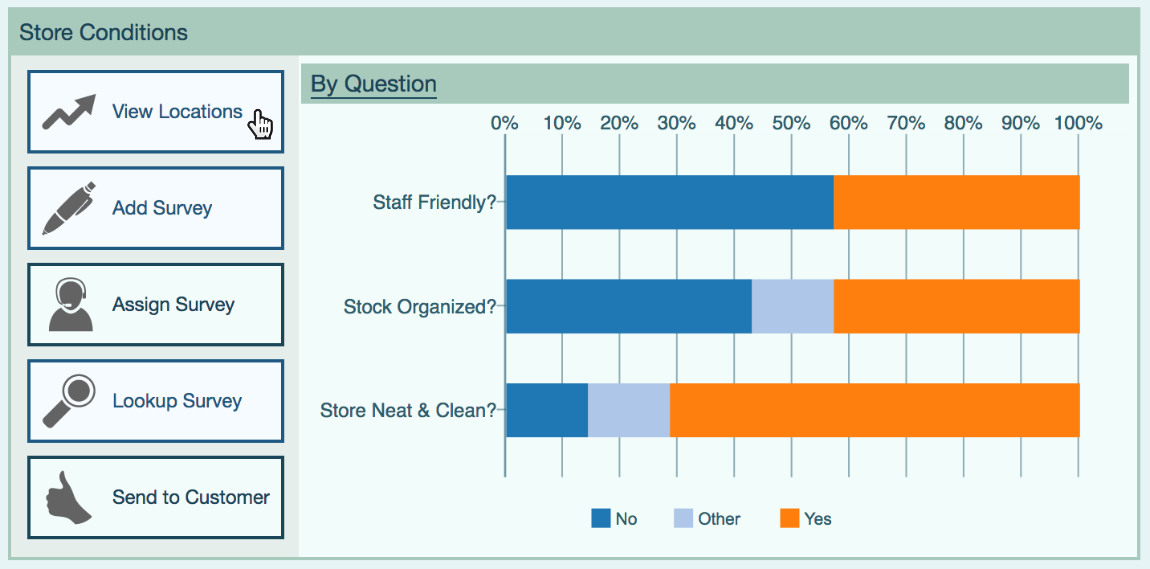 Add reference lines to quickly visualize your most important KPIs.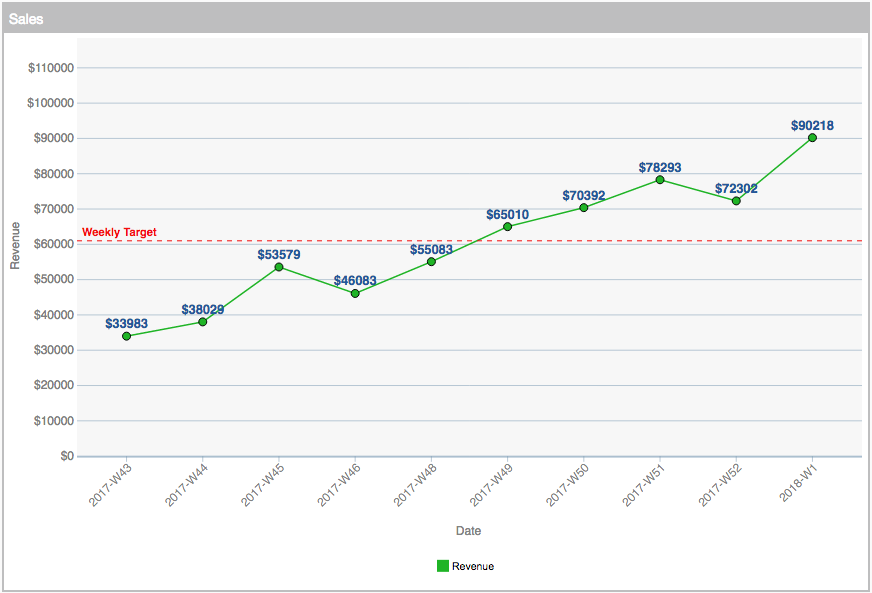 Allow users to easily filter dashboard data with flexible parameters. Filter by date range, employee, location, amount, and more. Link different widgets so all of your data is filtered at the same time.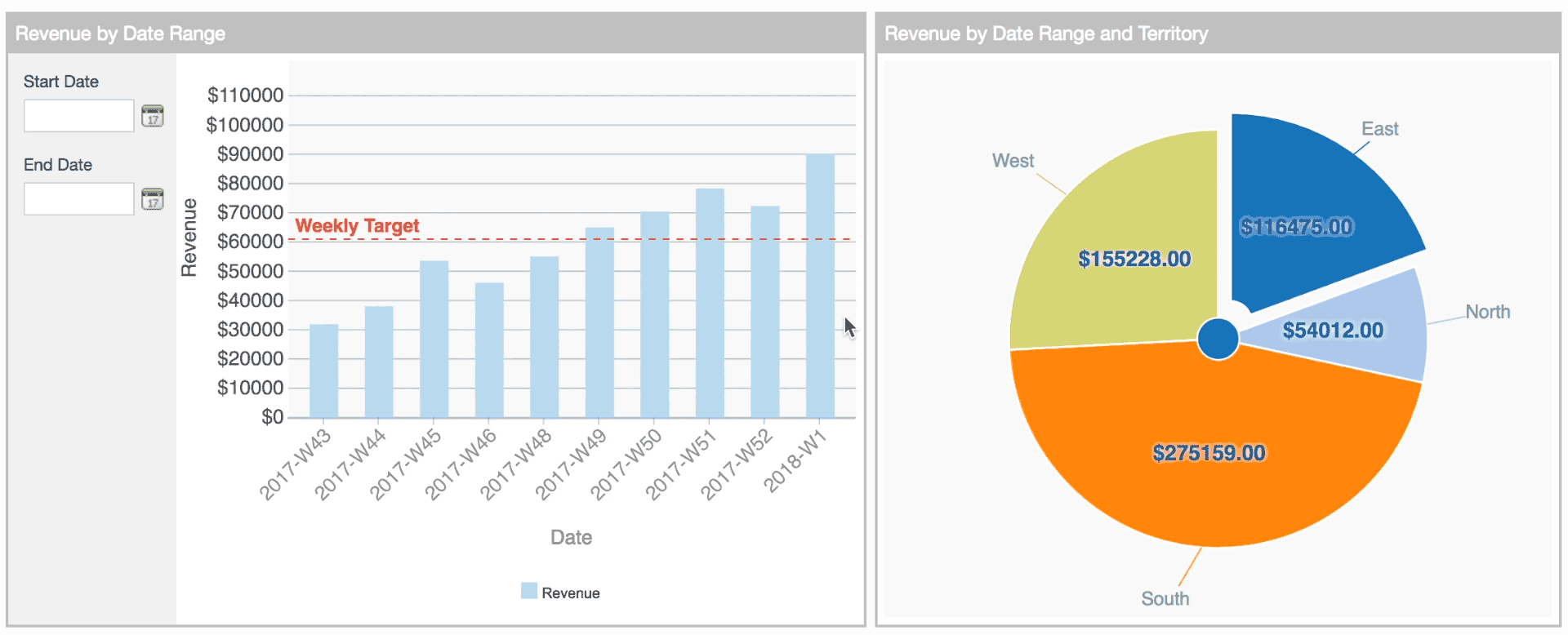 Stay up-to-date with operational intelligence displayed on your TV or monitor. Switch to TV mode for full-screen, live updates.
Flowfinity App Editor Updates
Calculate default values for any field, based on a formula that you enter. Reset a field to its default value at any point in your workflow.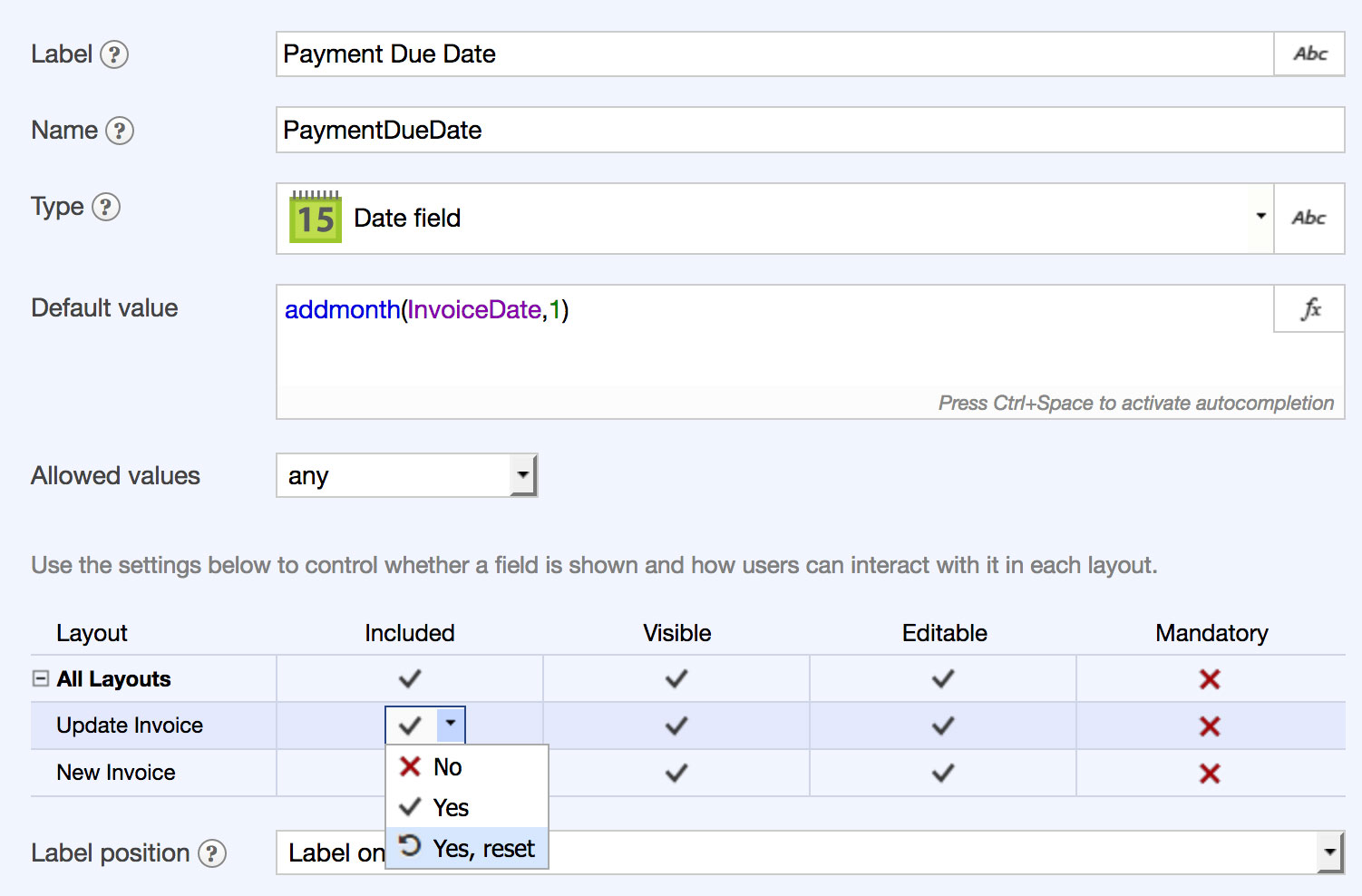 Conditionally transition records from one state to another based on your own business rules. This lets you control how and when records are moved between workflow states.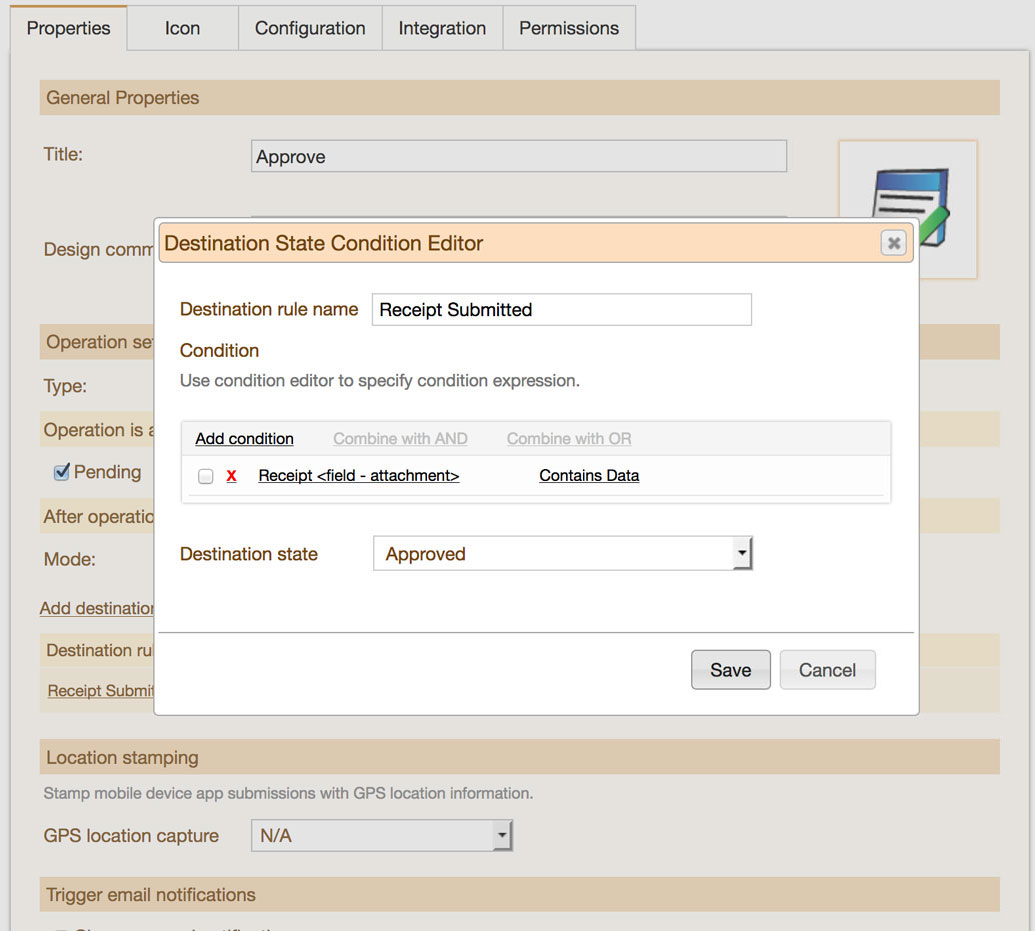 Quickly manage controls for nested fields for each layout, directly from the layout editor. Specify whether users can add, edit, delete, or copy nested records in different parts of your workflows.
Save space by arranging radio buttons and checkboxes horizontally in mobile forms.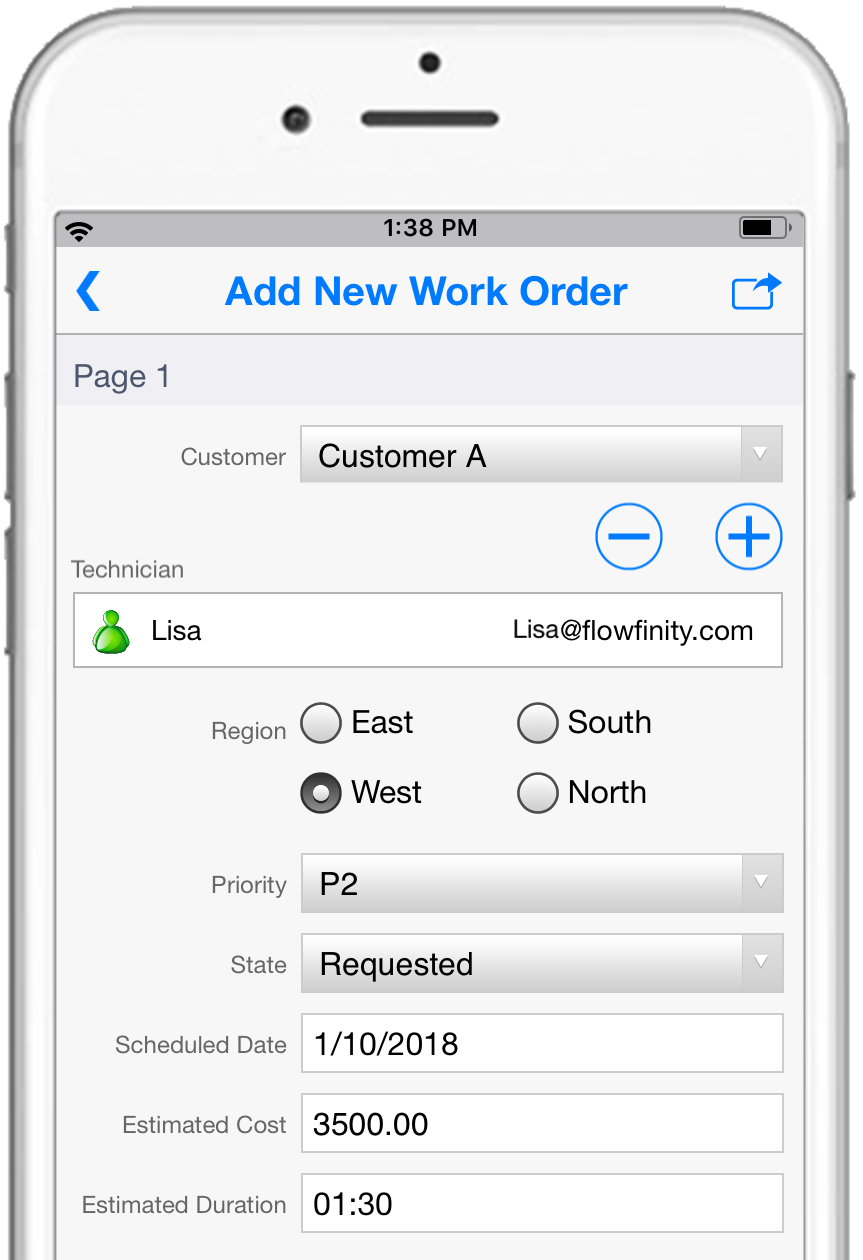 Mobile Client Updates
Use attachment fields on mobile devices, and attach any file from your device into a mobile form.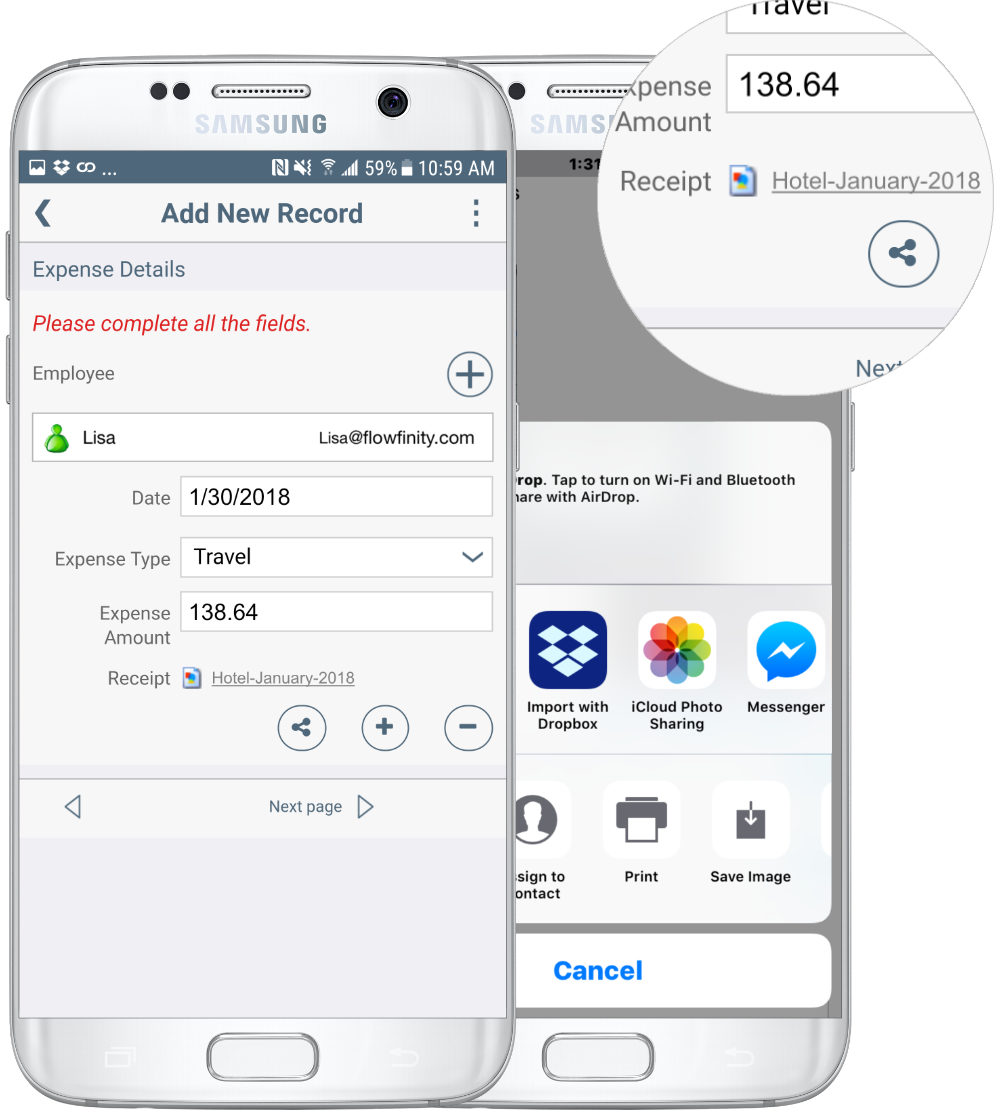 Scan NFC tags with iPhone or iPad, for fast, accurate tracking of your assets.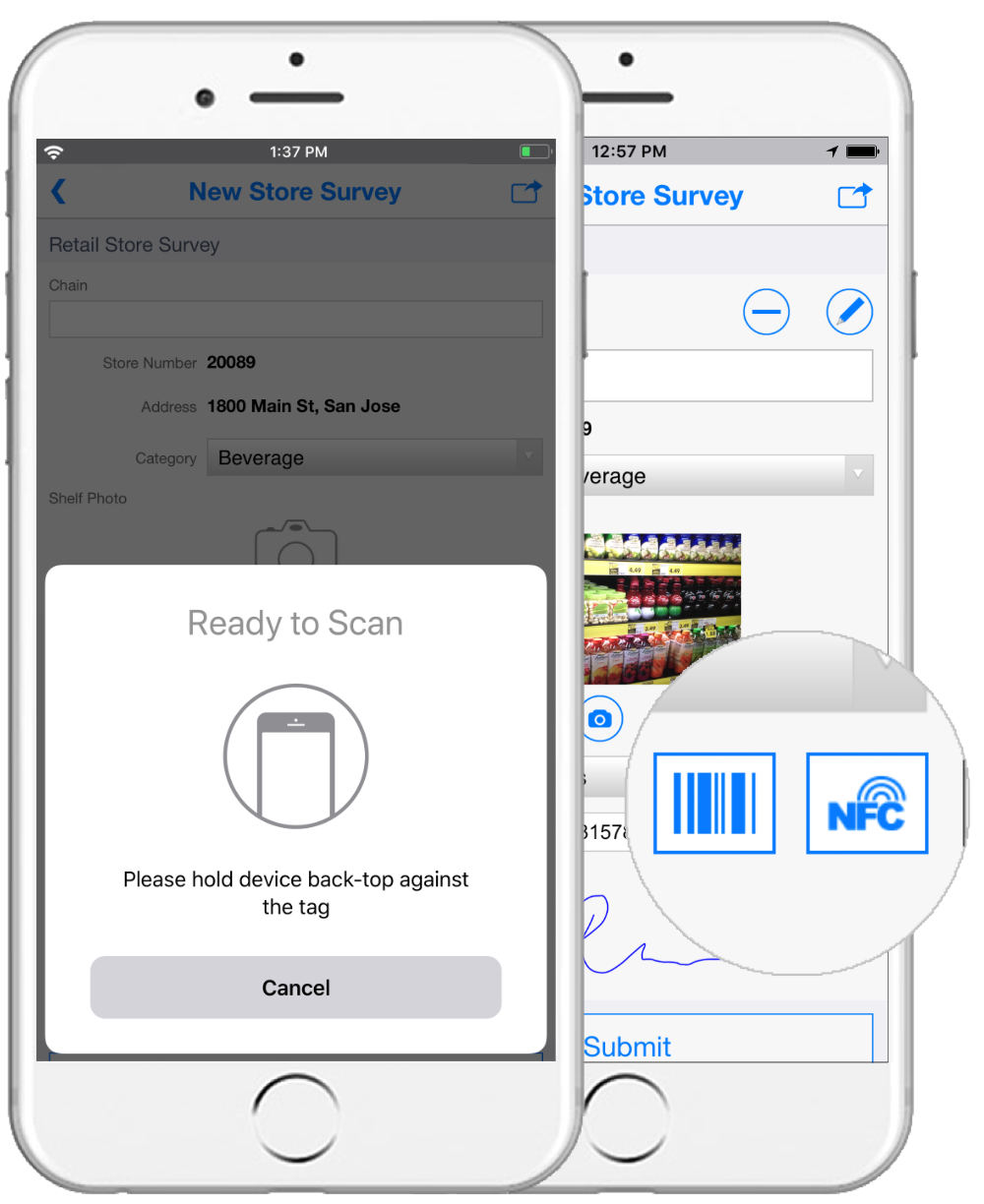 Here is a detailed list of Flowfinity's latest features:
Dashboards
Access record operations from the dashboard
Allow users to enter parameters directly in the dashboard
Add static and calculated reference lines to charts
Create custom buttons for invoking operations and views, or launching external links
Present dashboards in TV or kiosk mode
Perform calculations on aggregated data in dashboards, for example calculating percent from aggregated data
Derive calculations from pivoted data
App Editor
Set default values of editable fields that are calculated by a formula; and control when in the workflow to reset to the default value
Optimize screen space by arranging radio buttons or checkbox options horizontally
Create nested views over checkboxes fields, user lookup fields and role lookup fields
Conditionally transition records from one state to another based on data-driven business rules
Calculate default values for parameters in views
Manage nested field permissions for edit, add, delete and copy from the layout editor
Enter up to 100,000 characters in memo fields
Mobile Client
Upload attachments from mobile devices
Scan with NFC on iOS 11 devices (Android devices were supported in the previous version)
Use universal deep links that work with web browsers and automatically launch apps on mobile devices
Windows client improvements including picture annotation and audio field
Show pending submission information in the About screen
Block further edits on pending operations accessed from online views (offline view blocking was available in previous versions)
Other Improvements
Free sandbox environment, located at https://clouddev.flowfinity.com, for development and testing apps with new Flowfinity product versions early
Faster CSV import operations
User interface improvements for nested fields
Maintenance mode in Flowfinity Reverse Proxy
Additional restrictions on allowed TLS protocol parameters in Flowfinity Reverse Proxy