Operational Intelligence from the Field to the Office
Speed up insight-to-action with real-time dashboards.
Move at the speed of business.
Create end-to-end business process applications that deliver real-time information from the field, and view a live dashboard of your operations. Your data is aggregated from a live database as it comes in, giving you access to critical information to support smarter, faster decision-making.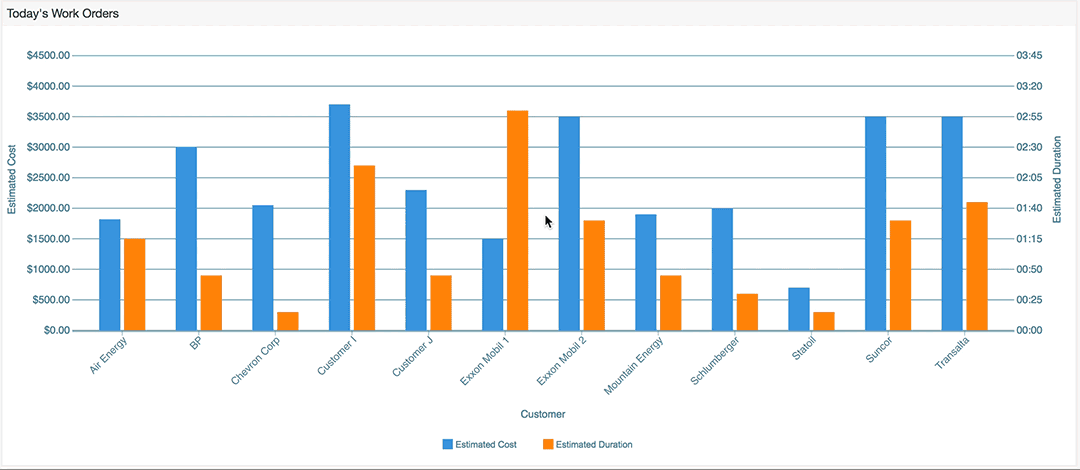 Create and update dashboards with a point-and-click editor.
Build robust dashboards in minutes with a simple editor. As you add widgets in the editor, they will be displaying live data so that you can see how the final dashboard will look as soon as you hit publish. If your business processes change or you think of a different way to view your operational information, update your widgets easily, anytime.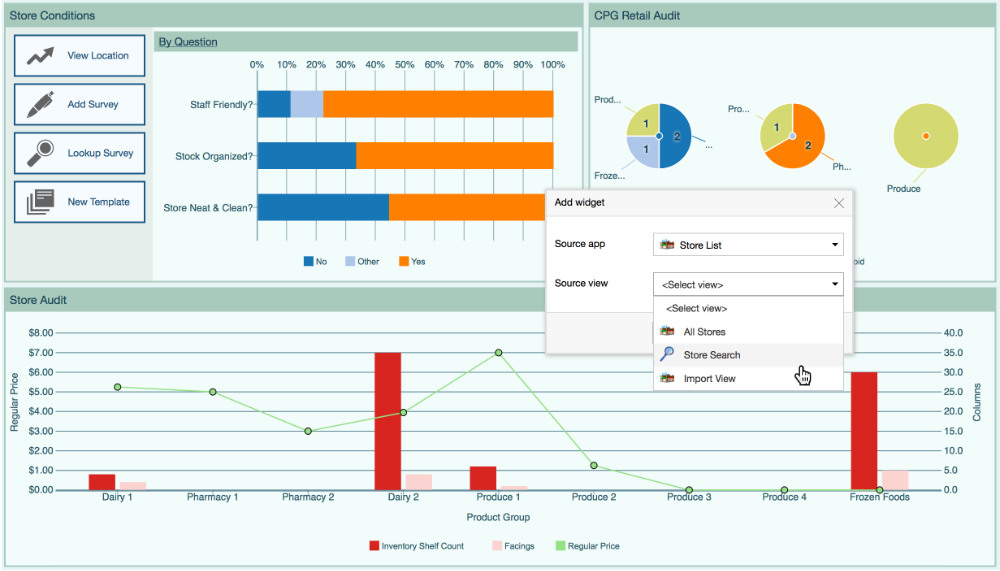 Take immediate action within dashboards.
You can edit records directly and launch any operation without having to navigate away. Assign tasks, update item details, and send reports to customers with just a few clicks.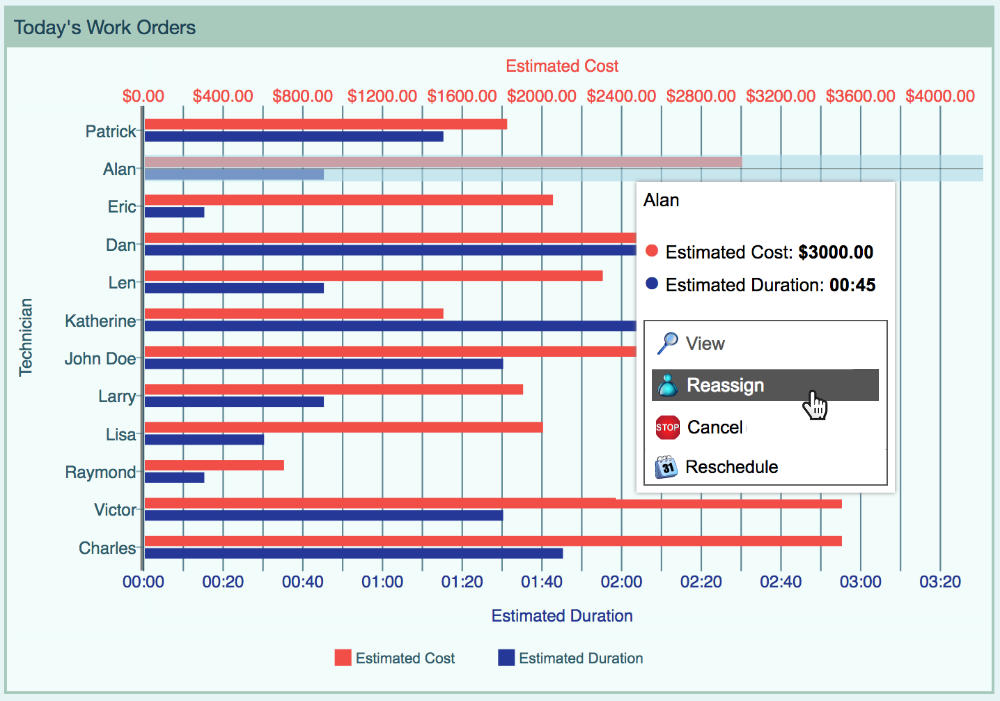 Interact with your data.
Don't just look at your data, interact with it live to drill-down to actionable insights. Explore your data by filtering it through any filters that you have built into your applications. Once you filter a widget, the other widgets that are linked together in your dashboard are also filtered automatically. Within a few seconds, you can target a specific data set right down to the last detail.

Visualize your data in a rich environment.
Don't miss any important signals by displaying all of your business data in a rich and meaningful way. Stack multiple charts so that you can identify how different business elements interact and are performing relative to one another.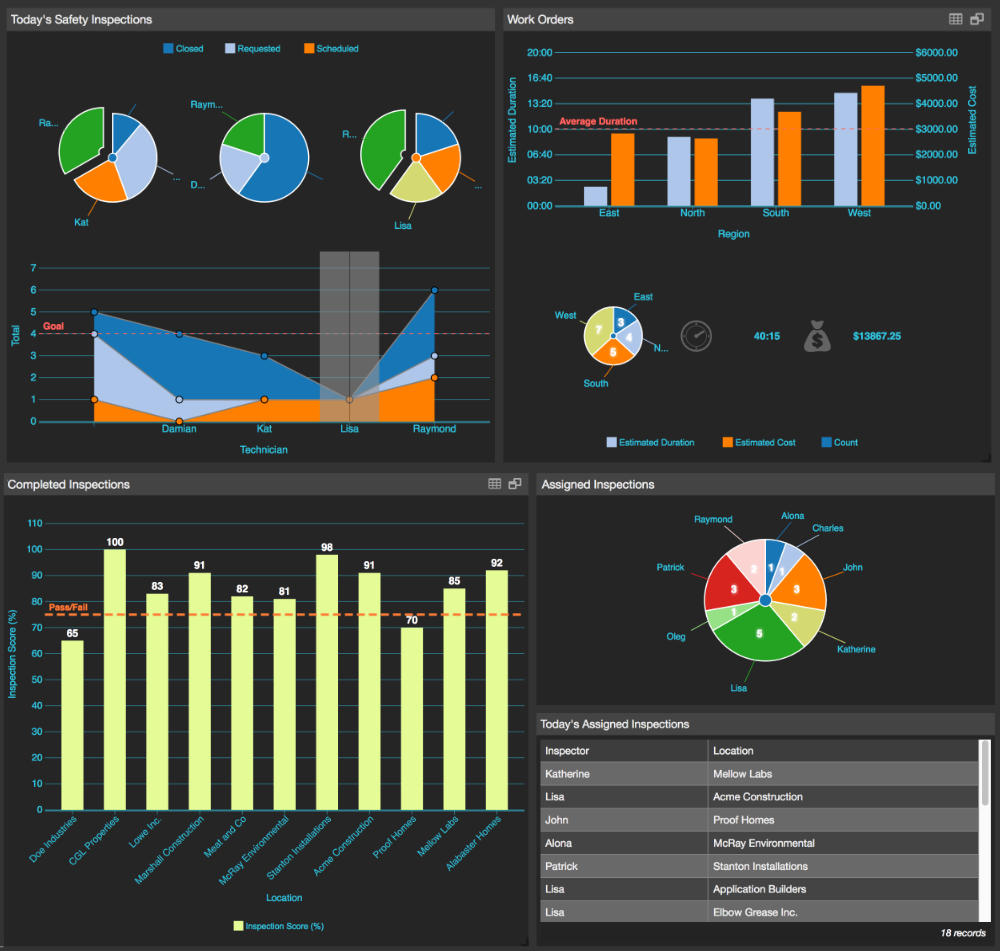 Access your dashboards on the web or on mobile devices.
Stay connected to your live business operations wherever you are. Switch seamlessly from the web to mobile devices to access your dashboards. Whether you're at the office or away from your desk, you can keep an eye on your daily operations and stay on top of time-sensitive information.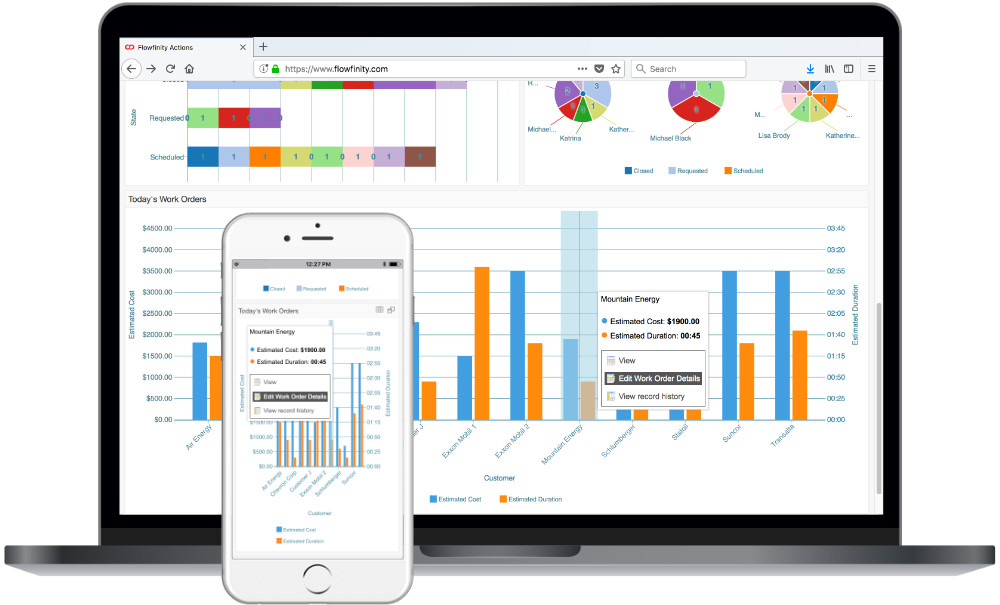 Filter information by user role.
Protect sensitive information and make dashboards more relevant for each user. Role-based permissions can be used to manage how data is accessed and by whom. Create your own permissions to filter information however it makes sense for your business. For example, filter by territory or management level, or make your dashboards accessible to your customers and partners.