6 Ways Mobile Forms Are Transforming the Insurance Industry
Mar 19, 2015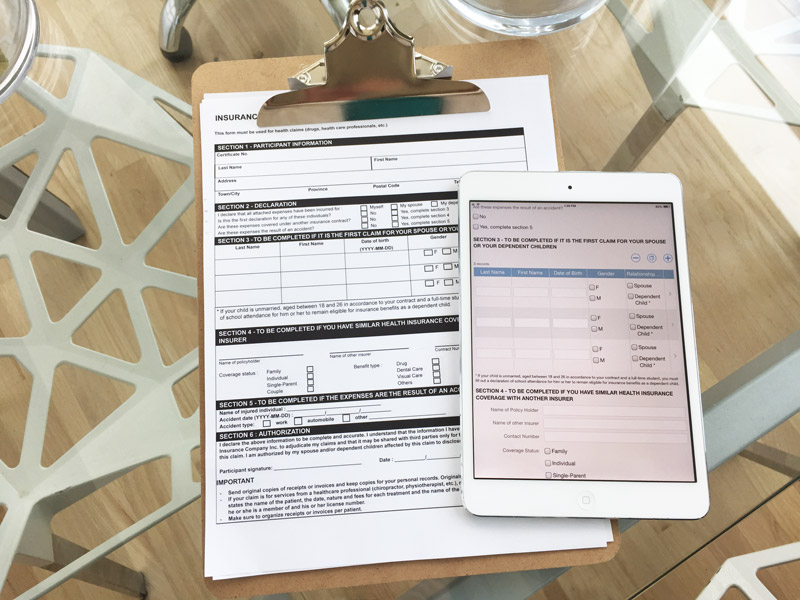 Insurance firms are surrounded by paperwork: domestic and commercial claims, appraisals, sales documents, and application forms fill their inboxes every day. These forms are used both in the field and in the office, and pose a challenge to any organization.
Documents from the field have to be re-typed in the office, regulations can force changes in insurance processes and procedures, and new requirements can't always be communicated to the field fast enough. Using laptops or electronic signature pads can sometimes reduce the paperwork to a digital format, but they are still bulky and hard to use on the go and don't necessarily improve the workflow.
Mobile forms bring a whole new game to the table. In such a paper-heavy industry, a mobile alternative can offer faster, more efficient processes, transforming the way insurance companies operate. Here's a look at six major benefits that mobile forms are bringing to the insurance industry.
1. Higher Quality Data
With one system across every employee's mobile device, staff in the office can dispatch new claims at any time of the day. These claims can be filled out instantly by field staff and sent back to the office, to clients, and policyholders. Mobile forms also reduce errors in two ways. First, since data does not have to be copied from papers to electronic format, transcription errors are eliminated. Second, validation rules can be configured in the mobile app itself so that mistakes are caught immediately, prompting the person to fix the error or omission before the form is submitted. Forms can also be reviewed instantly when submitted, whether remotely or at the office.
2. Management Insight
It's important for managers to review data and stay on top of daily tasks. This has never been easier than with a mobile solution, where managers can view data in real time instead of waiting for documents and information to be brought to the office and processed. Reports can also be automated and sent to management regularly, providing timely, detailed overviews of what matters to them.
3. Productivity
Electronic forms offer more automation and less paperwork. In mobile forms, information can be standardized using fields like drop-down menus and lookups to speed data entry and reduce the need for typing free form answers. Logic can be implemented to hide unnecessary fields. Employees also don't have to remember to send notifications to clients, as they can be automatically triggered according to pre-set business rules. Mobile apps that work offline without any network connectivity allow users to fill out data regardless of where they are. With less time spent double checking data and transferring data from paper to computer, employees can focus on customers and other high-value responsibilities.
4. Agility
With processes, regulations and/or service level agreements changing often, paper forms are too quickly outdated. Mobile forms allow changes to be made and shared instantly, without any programming, such as new business logic, required data, or notifications. These changes automatically and immediately update for all users, no matter what platform or device they use. This agility also allows the app to withstand longer term changes to the insurance industry; as the industry transforms over years, mobile apps and forms are quickly and easily adjusted to fit changing business models. With such simple interfaces, programming-free mobile solutions can also reduce IT and maintenance costs.
5. Better Customer Service
Everyone enjoys fast and efficient service. With mobile apps, less time is spent waiting for information to be delivered, adjusted, and processed; it happens instantly. This offers a faster service to your clients, who don't have to spend days waiting for forms to be processed. Automatic email notifications can also be set up for clients, updating them throughout the insurance process with real-time reports on the progress of their applications and claims. These notifications improve transparency with clients, who would normally wait days for updates and receive delayed reports.
6. Real Time Information
In many cases, insurance companies have deadlines to meet, whether they are set by the client, regulations or management. Timelines may be tight when dealing with revisions and copying handwritten information into digital format. But with a mobile app, all of the groundwork is laid out and automated for real-time operations. Errors or missing information can be discovered while employees are still in the field, rather than after the fact. Information in real time reduces errors, saves hours in administrative costs, and lets your employees focus on the important matters: client satisfaction and a job well done.
Mobile forms are creating a revolution in the insurance industry. There is no clearer solution for paper-based companies that are struggling to make business operations more efficient. Mobile apps allow insurance companies to work at their maximum capacity, offering the fastest, most proficient service in their industry.
Thornton & Partners, an insurance adjusting firm that investigates and settles domestic and commercial claims, chose Flowfinity for a mobile solution to handle their dispatch, data collection, insurance inspection reporting, and team management in the field.
"We had looked at a number of enterprise mobile applications, but most fell short on some aspect of our requirements. Of all the enterprise mobility products we evaluated, Flowfinity was the most flexible and stable. Flowfinity has completely changed the way we run the business."
-Kate Gordon, Business Application Support, Thornton & Partners
Freedom Health, a health insurance provider, replaced paper and laptops with Flowfinity on iPad for its field sales team of 200. Now the company can process claims more efficiently and make changes to forms quickly and easily.
"Flowfinity software is very flexible, and enables us to customize apps based on our needs without any programming. I can publish the changes to Flowfinity applications within a couple of minutes rather than going through the whole development cycle."
-Krupal Patel, Project Manager, Information Systems, Freedom Health
Transform your insurance business with mobile forms.
Related Links
« How Engineering-Construction Firm Englobe Went Paperless in 7 Days
Mobile Enterprise App Must-Have Checklist Part 4: Data Collection »