5 Reasons You Should Build Business Process Applications Without Code
Feb 28, 2017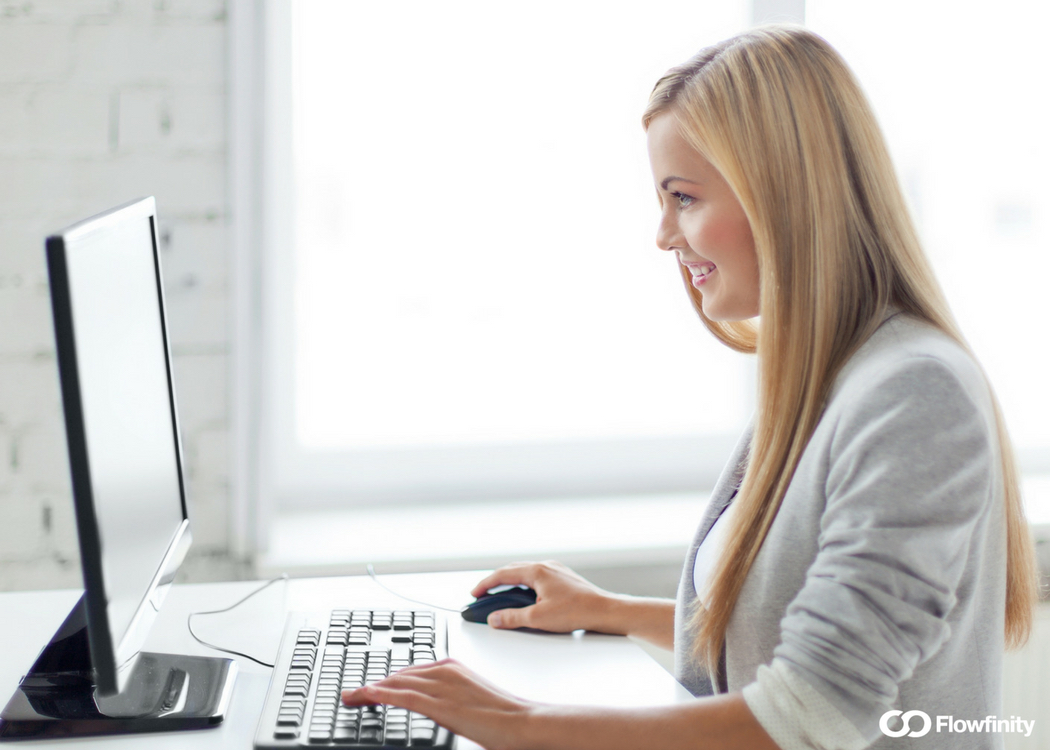 In today's rapidly shifting technology landscape, organizations are struggling to transition their business processes to keep pace. Software vendors are coming to the rescue with application development tools that reduce the need for code writing skills. This type of software enables both professional developers and line of business managers and analysts to build mobile and web applications for streamlining any business process. An important distinction among these products is when and how often you need to resort to writing code to get the application to work the way you need.
Professional developers can accelerate their own application delivery when they use a fully declarative application building tool, and avoid writing code. They can gain even further delivery speed if they provide a managed environment to empower 'citizen developers' within their organization to contribute. There are many people in business units and IT departments who have a thorough understanding of business processes and systems, but aren't actually developers. They are individuals that are hands-on with the business and technology, and take pride in building mobile applications that can impact the business operations they understand. With the combination of professional developers and business leaders empowered with the tools that minimize the requirement to write code, it's easier than ever to drive innovation and digitally transform your business with the team you already have in place.
Vendor tools range from low-code products that require some database knowledge and code writing expertise, to ones that are fully declarative tools for creating functionally rich applications with an automatically generated database. Along with the greater accessibility provided by a declarative point-and-click editor, applications will be easier to design, faster to build, and cheaper to maintain over their lifespan.
To further understand the popularity of point-and-click application building tools, here are 5 ways they can impact your organization:
1. Development and lifecycle support
Any application building tool with a point-and-click component will save some time in the initial development cycle. But fully declarative application building platforms not only speed up the development phase, they also support quick deployment and low-cost ongoing maintenance. These development tools offer features that professional developers can use as required, while others require you to rely on coding when dealing with advanced features. These include app integration with deep-linking URIs, powerful math and function sets, full workflow configuration, database searches, role-based permissions, reference table look-ups, and nested data structures.
2. Agility to keep up with market demands
Conventional, code-based app development platforms require ongoing effort just to keep pace with the enterprise mobility market. Building an application that involves any coding can be expensive and it can take too long to make any minor change. The demand for mobile business applications is soaring and the expected time to produce them is becoming shorter. The less coding involved in the building process, the more agile you become. You can respond to initial requirements and update applications frequently, adapting to any change in business requirements.
3. Deployment to suit your needs
Software-as-a-service (SaaS) providers centrally host applications in a cloud database and make them available instantly to users, anytime and anywhere. Private cloud deployments can provide the infrastructure benefits of SaaS, but give you greater control over your data and applications. And on-premises deployment gives you the ultimate control and access. There are pros and cons to each, and the reality is that your requirements might change over time. Not every point-and-click application builder product will offer your first choice of deployment to suit your situation now, and in the future, so look for a solution that provides ample options for better flexibility.
4. Delegating work to the right people
With a little enthusiasm and effort, nearly anyone in the organization can use the point-and-click component of an application building tool. Mobile applications can be built by people close to the employees that will eventually use them. Who else knows business processes of each department better than the line of business managers and analysts themselves? These individuals are familiar with department-specific business problems and how to solve them, contributing to enhanced mobile application usability. This allows IT departments to retain control of the infrastructure, data, and security, while line of business leaders can prototype and even build the applications themselves. Using a fully declarative application building product in an IT-guided environment can lead to very cost-effective, reliable, and secure development projects.
5. Positive collaboration between IT and business
By establishing a means of application development that is both accessible enough to be used by non-technical staff, and powerful enough to meet the needs of professional application developers, the right software tool fosters collaboration between IT personnel and business leaders. Discussions are more frequent, and decisions are made cohesively. With departments working together, organizations can achieve business goals faster than ever.
Flowfinity's flexible software lets you build complete mobile business applications with point-and-click, not code. To learn how you can quickly automate your business processes through mobility, start a free trial today.
Transform your business with mobile apps.
« Ad Hoc Mobile Applications for Crisis Management: Cincinnati Responds to 100-Year Storm Disaster
5 Mistakes Companies Make with Business Process Automation Projects »