Supercharge Business Process Automation with Software Robots
Aug 19, 2019
By Sean King with Alex Puttonen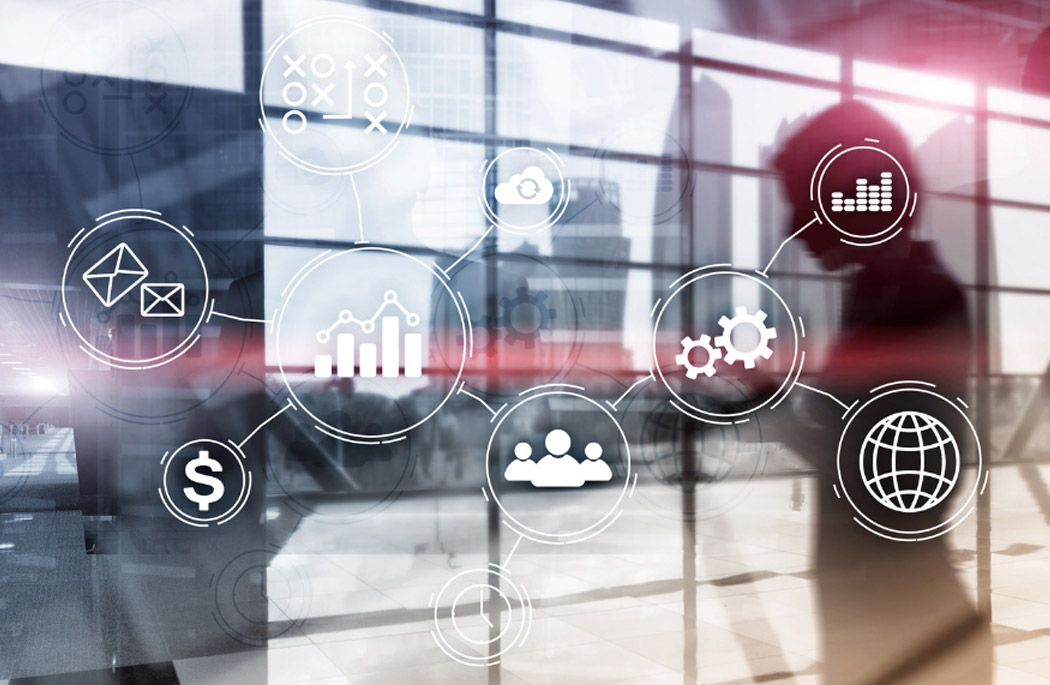 Business Process Automation has long been delivering increased productivity and driving digital transformation. Take your Business Analyst toolset to the next level by incorporating software robots to simplify BPA implementation and supercharge your capabilities.
What is BPA?
Business Process Automation (BPA) uses technology to automate rule-based tasks and improve the efficiency of traditional workflows. Unfortunately, implementation is often a challenge due to the complexity of systems required to deploy an effective solution.
In addition to automating information workflows, modern BPA technologies empower Business Analysts to leverage 'software robots' that greatly expand the possibilities and sophistication of what can be automated to achieve digital transformation.
Software robots are sets of tasks configured to operate in the background, waiting to execute tasks and escalations when specified conditions are met.
Assigning robots to repetitive, rules-based tasks is critical for organizations with skilled workers whose time is valuable. It allows employees to focus on high-value activities, without sacrificing productivity to mundane data entry activities, while also ensuring accuracy and compliance.
Firms of all sizes and technical abilities can benefit from the lower operating costs, and increased productivity automation robots can bring. This is reflected in the current trajectory of the robotic automation market with Forrester predicting a future market value of $2.9 billion by 2021.
What type of business processes can be automated?
The scope of BPA is broad, as it can encompass virtually any information-based business process that people perform in an organization. Often workflows are driven by rules-based tasks, creating opportunities for automation.
Most organizations, regardless of industry, are replete with back-office processes that involve data entry, aggregation, and presentation. These are the tasks that are ripe for automation.
Using no-code application development tools, it is now much easier to assign software robots to perform a variety of activities within an enterprise rather than tasking humans with mundane work.
A software robot can now be quickly configured to replicate manually coded automations such as writing or re-writing information, sending notifications or moving records through a workflow. Assign tasks and the software robot will monitor an application waiting for pre-defined conditions to be met then execute the desired operation. When 'trained' to perform tasks, they work 24/7 to fulfill their responsibilities.
An exercise in understanding the potential power of robot-driven BPA is to think of an average working day. In any given day, how many instances are there in which data must be recorded, collated, communicated, or presented? Automating this type of work can save an immense amount of time and give it back to your staff.
Use Cases
Let's consider some specific examples of processes ready for simplified automation.
Consider a process where a field agent creates a new customer quote. This can mean keeping multiple departments updated and getting approvals while on the go. This process can include generating a quotation document, attaching it to an email, and sending it to a client, colleagues, or both. These are predictable tasks that would generally require multiple work steps or complex custom coding to automate.
If performed manually across an enterprise considerable employee time would be invested in this core business process. But assigning a workflow automation robot would be a simple way to save employees countless hours performing all the background tasks associated with the core process of creating a price quotation.
While this example of saving and sending an attachment is useful, it's only a starting point from which to envision the automation of entire processes. Deploying software robots to perform tasks can automate workflows, which in turn automate entire business processes.
When thinking about which tasks can be automated, consider which of your current business processes include these criteria:
Tasks with predictable inputs and outputs
Rules-based tasks
Manual and/or repetitive tasks
High volume tasks
Many office-based processes include more than one of these characteristics.
Monitoring SLA compliance is a common repetitive task that has clearly defined rules. However, this process does not end with identifying time-sensitive exceptions. Once instances are recognized, action must be taken to avoid future non-compliance. The appropriate employees need to be informed and timely action needs to be taken. This business process is ideal for automation as a robot could monitor the status of all service requests and escalate those that fall within danger of missing their deadline.
Let's consider a final illustrative example:
Preparing periodic reports is a process with predictable inputs and outputs which is likely to require manually assessing and collating a high-volume of data.
These types of processes lend themselves well to automation. They have inefficient steps within the workflow that a software robot can perform, empowering human employees to move from task execution to task oversight. Productivity is enhanced, with the processes becoming more streamlined and giving time back to employees, and the data processed is more reliable due to the removal of human error from the equation.
By assigning configurable robots you also get flexibility because if the procedure or integrations change, a BA can easily update the automations without the need to alter any code.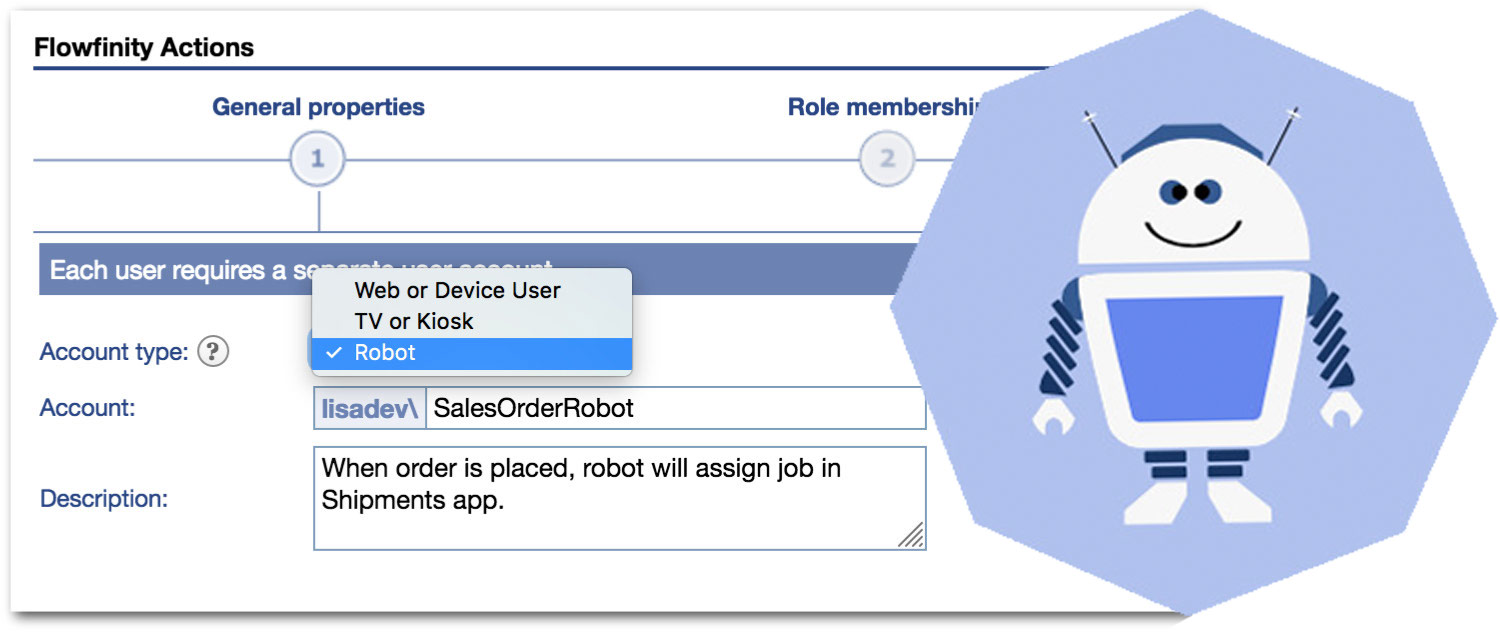 What are the benefits of using configurable robots for business process automation?
What makes robot-driven BPA a game-changer is that it greatly assists in offering full process automation where previously it was overly complex or simply not possible.
Productivity
Boost efficiency as software robots work 24/7 and tasks are never missed
Accelerate workflow execution with instantaneous response times
Data Integrity & Accuracy
Improved compliance as robots never deviate from prescribed actions and leave an audit trail
Eliminate human error and ensure process outputs are consistent
Reduced Costs & Increased Profitability
Achieve ROI of up to 200% within the first year with automation robots
Reassign employees from task execution to high-value strategic and creative work
Engagement
Increase employee engagement by empowering workers to move from task execution to higher-value work and a greater sense of fulfillment
Flexible & Scalable
Configure software robots to perform tasks specific to your business
Deploy robots to automate as many processes as required, increasing automation across departments and systems with ease
Plan for success
With so many potential use cases and clear benefits to adoption, the next step is to develop an understanding of how best to leverage software robots to drive BPA in your organization.
This is a dual process, with the first step being to truly understand how the pieces of your existing systems puzzle fit together. By stepping back and examining workflows in their entirety, you may find there are areas where incorporating robot-driven BPA could not just simplify existing automations but also unify or revolutionize your business processes completely.
Taking an enterprise-level view allows the best possible implementation of BPA, securing the best return on investment and the biggest long-term impact.
Building up a business case
Configurable software robots can be implemented quickly and offer significant ROI. For this reason alone, it can be attractive to business leaders. The potential to fully automate workflows, achieving gains in productivity and reduction of costs make automation a 'must recommend' solution for business analysts. Deliver the savings and efficiencies that boost digital transformation, gain recognition from business leaders.
In an era of constant technological disruption, IT departments often don't have the support or resources to deliver effective automation solutions. IT Managers are under pressure to deliver apps for less money and quicker than ever.
Reframing your thinking about how to build and automate business process applications could mean casting a skeptical eye over the ability of custom coding to deliver meaningful automation to assist your broader digital strategy.
The reality is that custom code can lead to long and costly development cycles, delaying the implementation of software robots and the competitive advantages they bring. Off the shelf options are available but limit the customization needed to rethink whole business processes and develop enterprise-grade automation at scale.
Selecting a flexible, scalable BPA solution can provide an attractive risk/reward ratio. However, the key is selecting a solution that can meet the demands of your specific organization. No-code application development coupled with configurable software robots is an ideal way to deliver BPA for many organizations. It allows business professionals to achieve automation independently of IT, allowing innovative solutions to business process management problems.
About Flowfinity
With Flowfinity's no-code approach to application development, automation doesn't require custom code or limit your innovation with a rigid off-the-shelf solution.
Instead, automations are configured in our point-and-click editor, allowing faster deployment and promote an iterative approach to optimization. Flowfinity empowers both IT and business professionals to configure, manage, and automate flexible, scalable workflow solutions.
Build enterprise-grade no-code applications that are automated by software robots, overseen by employees, and can integrate with ERP systems to round out your IT ecosystem.
Our approach allows you to build anything from simple data collection forms to complex workflows, across any industry or vertical. Let software robots sweat the small stuff, leaving you and your colleagues free to do the creative work needed to take the next big step.
Transform your business
with mobile apps automated by software robots.
« Field Services Revolution – 11 Best Practices for Achieving Digital Transformation