Deploy digital solutions with flexible access options for your whole organization, and beyond
Sept 30, 2020, by Sean King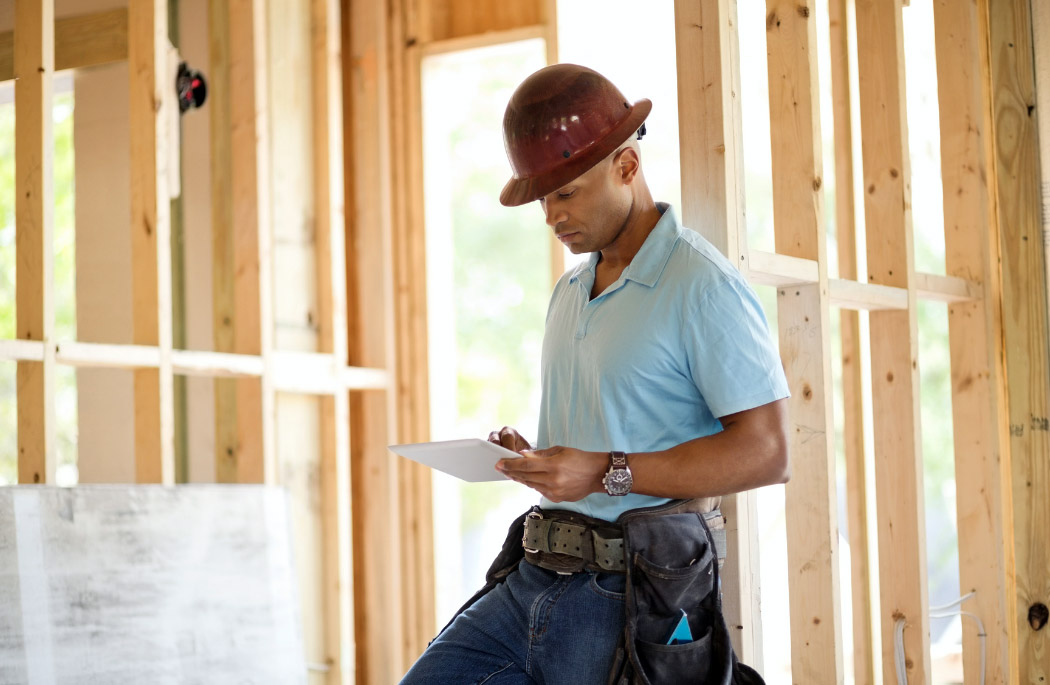 Flowfinity is a no-code application configuration toolset that empowers you to create, automate, and integrate custom business process workflows and interactive dashboards quickly, without any programming.
Our intuitive point and click application editor lets you design and deploy workflows easily, streamlining your internal business processes without compromising functionality or having to write complex code.
In our latest release, we're introducing new functionality to make it even easier to extend access to Flowfinity applications to large groups of users. These features provide more flexibility for business analysts and IT professionals to design and deploy business process management applications that span the entire organization and beyond to customers, suppliers, and contractors.
Overview
Tokens provide temporary authorization for app access and business process participation to allow people to view, create, or update a record without a full license. If you need to give ad hoc system access to certain people, whether inside or outside your organization, it may not be convenient or economical to buy each of them a full user license, and tokens may be the solution.
For example, you can use tokens to provide contractors access to a work order application or share a personalized reporting dashboard with a client. Let them access the functionality they need when they need it, with permissions you assign and control.
When there are large numbers of people who need ongoing access to applications it can be helpful to delegate the administration of user accounts to individuals distributed throughout the group.
With the new Flowfinity user management tools, you can assign selected non-admin users the power to manage user permissions and roles for other users in their work teams without having to burden IT with constant update requests to user lists. This is ideal for large organizations with geographically dispersed teams or any team with frequent changes in membership.
We understand that systems of applications are often interconnected, just like the business processes they support. Flowfinity lets you understand immediately how app dependencies are structured to assist with publishing updates using an intuitive Configuration Interface.
And you can easily trace record transactions with the new Event Journal. for easy system auditing, monitoring, and troubleshooting. The Event Journal lets you see everything that has happened in the database and your applications from one central location.
Provide ad hoc system access
Access tokens provide you with added flexibility when designing a digital process because you can grant temporary app authentication to your customers, contractors, and other staff. Using tokens, you can allow external or infrequent users to complete forms and workflows without having to assign them permanent licenses while controlling the information they see and the duration of their authorization.
Examples include customers filling out performance surveys, vendors approving invoices, and contractors signing off on completed work.

You can also leverage software robots to automate and streamline token assignment for your admins, providing an easy and economical solution for allowing limited external access to your applications.
Tokens are a cost-effective option for infrequent or temporary users because they are billed on a pay-per-use basis rather than a fixed recurring monthly user fee. Tokens are billed only when a transaction is made and token users who only need to view data in dashboards or records can do so for free.
Manage large groups of users easily
Flowfinity solves the problems associated with centralized user management by allowing admins to easily delegate and automate user account management capabilities. This empowers business leaders to add, amend, and delete their own sets of Flowfinity users within parameters governed by IT while freeing administrators to focus on more high-value tasks and improving efficiency.
IT can govern access and permissions centrally and create custom roles to group users by location, department, or business function, ensuring safety and security while delegating daily user management to team leaders in the field.
This is particularly effective when designing processes for large distributed teams.
Simplify app publishing and track detailed record transactions
In Flowfinity apps are configured with no-code editing tools and organized in a Configuration User Interface which groups all core system functionality in an easy to navigate menu. This allows admins to quickly see which applications are linked, helping to avoid configuration errors when publishing new or updated apps that have dependencies with other applications or dashboards.

Dependent apps can be published in groups, ensuring updates are made to multiple apps across entire complex systems at the same time and with reduced effort.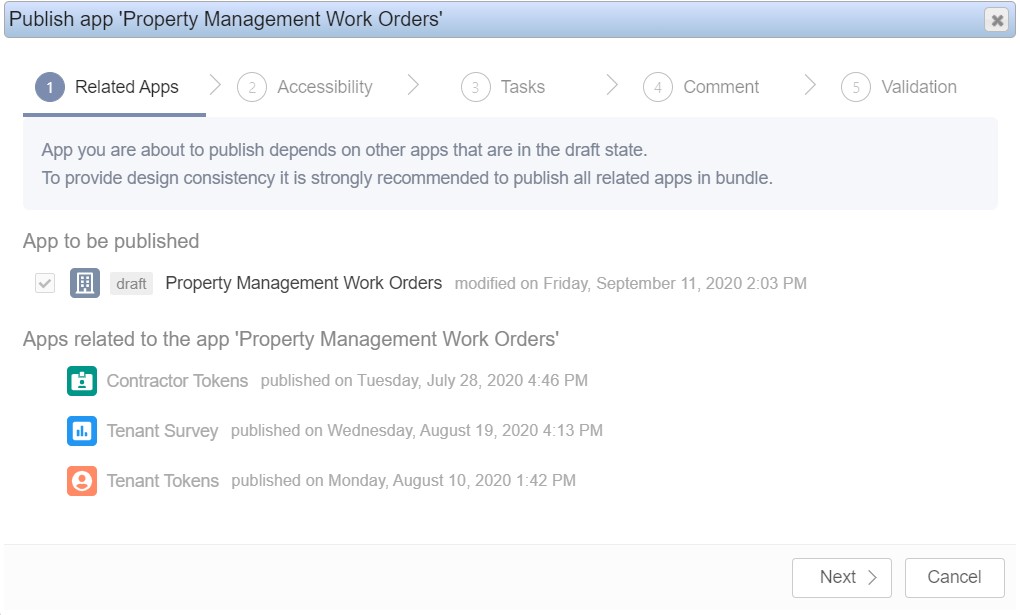 To complement the addition of access tokens, the Event Journal provides an overview of all record transactions, token usage, application and dashboard publications, and callouts.

This complete list of events is provided by default and can be filtered or sorted to help admins review submissions, test applications, and debug errors with ease.
For more information about these new features, or how to leverage the Flowfinity no-code application configuration platform to transform your business, please contact us or visit our Get Started section.
Don't forget to share this post!