How Process Improvers Overcome Common IT Solution Implementation Challenges
September 21, 2023, by Alex Puttonen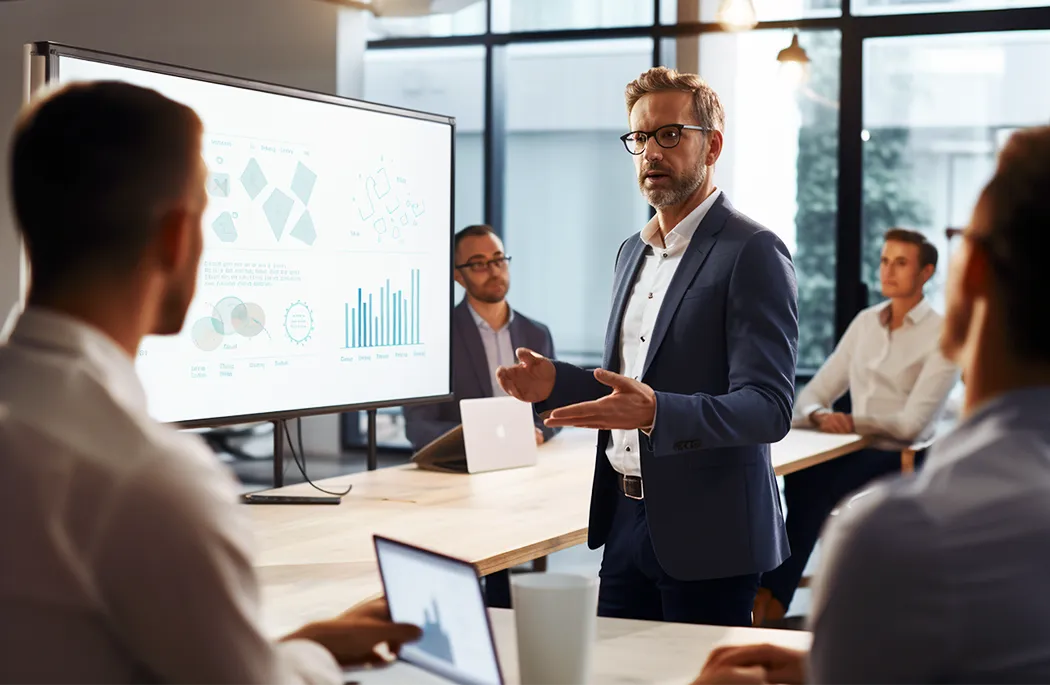 Implementing a new IT solution often meets with resistance, especially when stakeholders fear the change might be overly complicated, disruptive, or costly.
No-code platforms are revolutionizing the way businesses create, automate, and integrate workflows and applications to help overcome these challenges. Increasingly we see processes related to human and machine-driven data collection, visualization, and analysis converging into unified solutions delivered using no-code tools.
However, not all no-code platforms are created equal, and it can be a struggle to understand how to best leverage this maturing technology to meet your goals.
This article will cover how to overcome common challenges process improvers face when implementing a new data management system. Discover how a modern no-code process automation platform can help you deliver solutions that users embrace while empowering you with flexibility to scale so you can feel confident over the long term.
Resistance to change and lack of adoption
Users don't want to adapt to new systems that change how they perform their work or use unfamiliar terminology, especially if they don't feel they have a voice in the design and don't perceive any value from the technological change. Off-the-shelf software is commonly seen as an efficient way to deliver a 'turn-key' solution quickly, however, you may find yourself held hostage to rigid pre-defined processes that force your users to adapt to unfamiliar workflows. This is a proven recipe for resistance to change.
Due to the unparalleled customization capability of the Flowfinity platform, you can quickly build applications that your users love by adapting them to mirror the existing processes and terminology that they're already comfortable with. If there is pushback related to a specific aspect of an application, you can modify it and republish instantly to be truly responsive to user feedback. Or, give business units direct access to modify applications and empower them to make their own changes as they see fit.
Additionally, the platform lends itself to rapid agile prototyping without requiring deep technical expertise so business users can get hands-on and you can gain buy-in from stakeholders with a tangible solution early in the process. Adoption is much more easily achieved when end users have a voice in designing their own solutions.
Data silos and system integration compatibility
New solutions need to seamlessly integrate with your current IT infrastructure for compatibility when sharing data to ensure existing processes are not disrupted. The complexity of connecting systems can be an obstacle, and you need to have peace of mind that integrations will remain stable and scalable as systems and needs evolve.
Modern no-code platforms such as Flowfinity remove these barriers by integrating easily with other systems using SOAP and REST protocols or other popular integration tools. You can retain your core systems but supercharge them with no-code 'modules' that can be quickly developed and deployed for data collection, process automation, or reporting. All while remaining confident that your core systems are secure and your connections are reliable to address concerns about future growth.
If you have a need for situational awareness that requires 24/7 monitoring of physical equipment or environmental conditions IoT controllers can be retrofitted to existing equipment. All Flowfinity hardware and software are natively compatible out of the box for end-to-end human and machine data management and process automation.
Overtaxed IT resources and structural limitations
Traditional software development has been notorious for being procedurally focused and inflexible. No-code platforms are gaining rapid adoption for providing a more agile, user-friendly approach to solution development and implementation. This is because they empower process improvers such as Business Analysts or Operations Managers to conceive and deploy solutions with greatly reduced reliance on overtaxed developers.
Platforms with an SQL relational database in the backend are far more flexible than simple form or spreadsheet-based no-code platforms, allowing for a high level of customization not only in the user interface but also in the data structure and workflow design. Flowfinity is a relational database-driven platform that won't restrict what you can develop due to structural limitations.
Flowfinity is also the only platform that offers true no-code deployment for industrial IoT solutions in one fully integrated system from endpoint to server. Now you combine human and machine-driven workflows bridging the digital and physical worlds including real-time data stream visualization for 24/7 asset monitoring and process control.
Functional capability shortfalls and data overload
Performance and scalability are essential considerations for any technological solution, as they determine how well a system functions now how it will adapt to future growth. There are a variety of inexpensive no-code tools available, however, they generally lack the functionality to create much more than basic form-based data collection apps. This is increasingly limiting as solutions grow in complexity to include process automation, IoT monitoring, real-time reporting with sophisticated integrations.
Flowfinity has been designed with input from process improvers to remain inherently scalable even when deploying solutions based on complex business rules. New apps and updates are instantly pushed to all devices for lightning-quick response to changing business needs while ensuring the right security access even as user numbers grow. You can also provide ad-hoc authorization using limited-time access tokens to expand your workflows to stakeholders outside of your organization as needed.
For IoT deployments, Flowfinity's Streams data management service is optimized to rapidly ingest and store hundreds of millions of remote sensor data records providing near-limitless scalability for processes requiring machine data collection and analysis. You'll never have to worry about IoT data overload even for the largest deployments.
Getting projects started and service support levels
One of the biggest reasons process improvers are turning to no-code platforms is to gain the independence to deliver solutions without being hindered by outside constraints beyond your control. However, sometimes you need a helping hand to get started, whether it's advice on design or assistance overcoming technical issues.
You deserve best-in-class support so our team of no-code and IoT process automation experts are with you from day one to get you up and running with a viable solution quickly and stand behind you over the long term to ensure your systems can adapt and grow with your business.
Flowfinity is constantly working to improve the functionality and capability of the platform so you can focus on delivering your digital transformation strategy.
Conclusion
The future of process improvement is not just about managing data and workflows but about dynamically shaping the way businesses operate to thrive. In today's digital era, the speed, efficiency, and adaptability of IT solutions define competitive advantage.
Process improvers are at the forefront of transformative efforts to drive meaningful change. A new generation of no-code platforms led by Flowfinity offer a ground-breaking approach to tackling common challenges that hinder implementation. By streamlining integration, offering unmatched customization, and ensuring scalable performance, you can significantly reduce resistance to change and ensure long-term adoption.
To discuss how we can help you overcome challenges with IT strategy and system implementation, contact our experts for a complimentary consultation.