Why Retail Execution Is a Shot in the Dark Without a Mobile Platform
Sept 09, 2014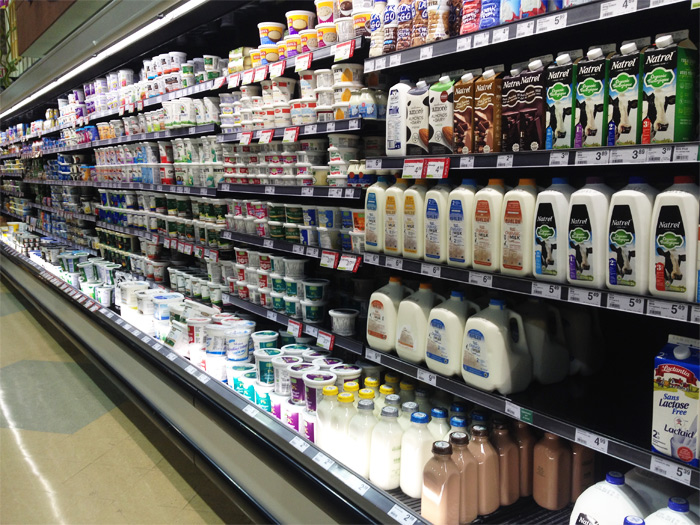 Out-of-stocks cost billions of dollars each year for consumer goods manufacturers, but many companies still don't have access to accurate, real-time information about in-store conditions. This information can be even more critical for limited shelf life products, or for seasonal promotions that run for a limited time.
Why Are Some Consumer Goods Companies Still Operating in the Dark?
Gathering data at the store level is often cost prohibitive, especially without a central means to submit and report on that data. Store observations written down on paper or emailed around in spreadsheets can be extremely time consuming to process, and often introduce errors and inaccuracies.
What Can You Gain from a Mobile Solution?
With the right mobile solution, you can shed light into whether or not your brand was actually in front of consumers at the right time and place. And that's just the beginning. Through customized store surveys and retail audits, our consumer goods customers achieve great things:
Monitoring store conditions and brand representation in real time
Anticipating and correcting upcoming issues like expiring products
Holding distributors and retailers accountable to retail execution
Reacting quickly to any existing store level issues that arise
Staying on top of competitor trends, presence and promotions
Increasing field sales coverage for better insight at retail
A Changing Retail Landscape Requires Nimble Mobile Apps
The retail landscape is always shifting, and so should your mobile solution. With Flowfinity you can quickly create, edit and publish mobile forms and workflows.
Whether it's to monitor a new competitor, product, promotion, retail channel, store or broker, you have the flexibility to customize your solution without programming or IT, and instantly publish it to your selected users.
Ask the Experts
The VP of Sales and Marketing at Suja Juice, one of the fastest growing consumer products companies in the U.S., said in a Consumer Goods Technology Visionary Executives feature:
"The efficiencies in reporting will help increase our sales call coverage by nearly 20 percent and the (Flowfinity) platform will give us the ability to capture real-time store level data. This valuable data will be utilized to better understand our corporate customer base allowing us to develop highly targeted sales strategies."
Learn how a mobile solution for managing retail execution can be worth the investment.
Learn how to maximize ROI on your retail execution solution.
Related Links
« Extending Your GIS Software with Mobile Apps