Ford Lincoln Streamlines Auto Show Survey Data Collection with Flowfinity Mobile Apps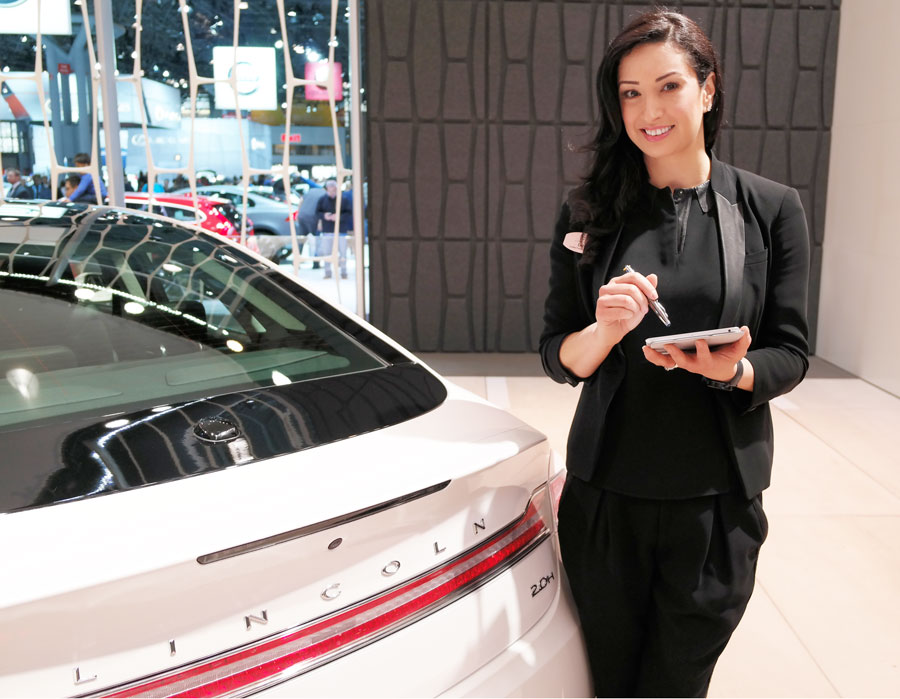 VANCOUVER, BC, Apr. 8, 2015 - Flowfinity Wireless Inc., a proven provider of enterprise mobile apps, today released a new case study featuring The Ford Motor Company.
The case study describes how technology provider Latitude Software partnered with Flowfinity to deliver custom survey apps used at auto shows across the United States. Ford Lincoln event staff use the apps to collect information about attendees, vehicles, any issues encountered, and competitors.
The mobile solution replaces ad-hoc documents and emails, making it more efficient to collect survey data and photos at auto shows.
Flowfinity apps are cross-platform and configurable without programming, reducing the cost of developing and maintaining native apps. Tony Gambee, Founder and President at Latitude Software, selected Flowfinity for its flexibility to support a wide range of mobile data collection functions and workflows without coding.
"Flowfinity software allows us to cost-effectively deliver custom apps to Ford Lincoln for surveying auto shows nationwide. These apps are used to evaluate the effectiveness of each event, collect valuable competitive information, and deliver it in a streamlined, timely and searchable format," he said.
To read the case study, visit: https://www.flowfinity.com/customers/ford-lincoln.aspx .
About Flowfinity
Flowfinity provides a proven, fully customizable solution for building enterprise mobile apps without programming. Since 2000, Flowfinity has helped leading companies across industries improve productivity, engage management, and improve business insight through all areas of the organization. By making it easy and fast to mobilize day-to-day business processes on smartphones and tablets, Flowfinity enables mobile teams to access, survey, report, and share information when and where they need to. Top global brands in consumer goods and other industries rely on Flowfinity software as the standard technology for automating critical business processes. For more information, visit https://www.flowfinity.com.
Back to List