Flowfinity Used By San Diego Zoo Conservation Researchers to Streamline Data Collection for Least Tern and Plover Projects
VANCOUVER, BC, Aug. 18, 2015 - Flowfinity Wireless Inc., a proven provider of enterprise mobile apps, today announced that the San Diego Zoo Institute for Conservation Research has successfully implemented a Flowfinity mobile app for a conservation project with two native bird species in southern California.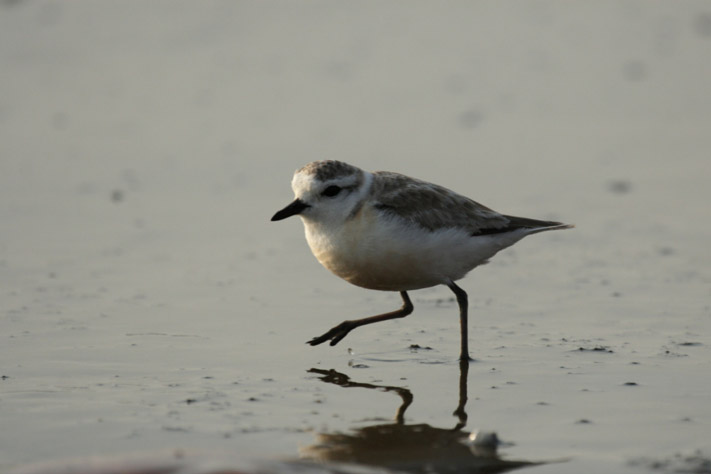 Flowfinity was used by field researchers to gather information about a variety of factors affecting breeding populations of California least terns and western snowy plovers in the wild. The app was chosen because it allowed the researchers to make adjustments that customized the program and improved the efficiency of data collection for the ongoing research program.
"Flowfinity is a highly customizable mobile solution that met our requirements for offline data capture for these two programs," said Jeanette Boylan, Conservation Program Manager, San Diego Zoo Institute for Conservation Research. "We worked with Flowfinity's Professional Services team to customize the solution, and we have been very pleased with the results and efficiencies gained so far."
Flowfinity was selected over other solutions for its extensive offline feature set reducing costs associated with the project. The ability to filter data by user role within the mobile forms was also an important feature, so that any particular team member only sees the information relevant to them.
Once data is collected in the field, it is submitted directly to a SQL database from which custom weekly or monthly reports are generated so researchers are able to gain better insight into the nesting behaviors of bird species.
"We are excited to support San Diego Zoo Global in their conservation efforts," said Larry Wilson, VP of Sales and Marketing, Flowfinity. "We have seen an increasing trend of environmental consulting and conservation organizations adopting paperless mobile forms, and often these projects require sophisticated workflow, reporting and complex structures for offline use. We are pleased to deliver a solution that goes beyond basic data collection to meet the more sophisticated needs of these organizations."
For more information, please read the case study by visiting https://www.flowfinity.com/customers/san-diego-zoo.aspx.
About Flowfinity
Flowfinity provides a proven, fully customizable solution for building enterprise mobile apps without programming. Since 2000, Flowfinity has helped leading companies across industries improve productivity, engage management, and improve business insight through all areas of the organization. By making it easy and fast to mobilize day-to-day business processes on smartphones and tablets, Flowfinity enables mobile teams to access, survey, report, and share information when and where they need to. Top global brands in consumer goods and other industries rely on Flowfinity software as the standard technology for automating critical business processes. For more information, visit https://www.flowfinity.com.
Back to List