Flowfinity Mobile Apps Improve Field Service Management at Nechacko Northcoast Construction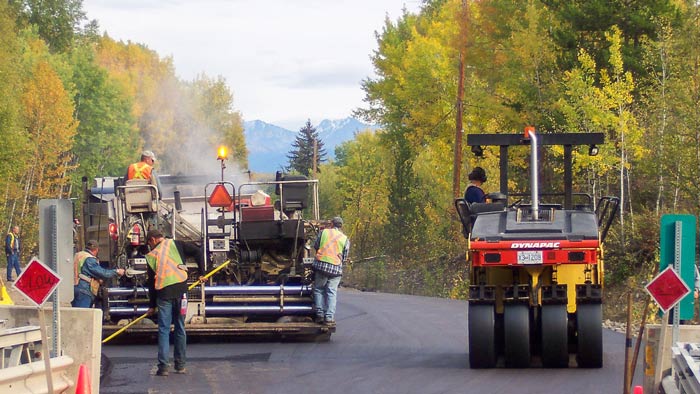 VANCOUVER, BC, Oct. 07, 2015 - Flowfinity Wireless Inc., a proven provider of enterprise mobile apps, today released a new customer success story that describes how Nechako Northcoast Construction, a road maintenance and construction company, leveraged mobile software to streamline management and documentation of road work projects.
Road maintenance teams at Nechako use Flowfinity in the field to record job progress on mobile devices, which has improved the accuracy of the information recorded and increased management visibility into daily operations. Management and other stakeholders are automatically informed of jobs completed and any issues that require immediate review via custom workflows built into the apps.
The software is also used in the office to record incoming calls from the public and local government agencies about road issues. From the office, jobs can be dispatched, escalated, closed or reviewed. Flowfinity allows management to run various reports with the click of a button so they can identify trends involving different equipment, regions, teams, and more.
Nechako selected Flowfinity because it supports advanced custom workflows, and allows apps to be built quickly without programming. This agile solution allows the team to easily modify mobile forms when business processes or government requirements change. Full offline functionality is critical to the solution as Flowfinity is often used in remote areas without network coverage.
"Flowfinity is designed mobile-first, which allows us to easily manage all aspects of our field service regardless of where our users are," said Benjamin Davidson, IT Manager, Nechako. "It provides us with an accurate, indisputable record of services rendered, and gives our management team better visibility to support decision-making. There is also no limit to the number of apps we can create in Flowfinity, so we are able to extend our use to different business processes, drive further efficiency, and continually increase the ROI of the solution."
To read the full case study, visit https://www.flowfinity.com/customers/field-service-management-nechako.aspx.
About Flowfinity
Flowfinity provides a proven, fully customizable solution for building enterprise mobile apps without programming. Since 2000, Flowfinity has helped leading companies across industries improve productivity, engage management, and improve business insight through all areas of the organization. By making it easy and fast to mobilize day-to-day business processes on smartphones and tablets, Flowfinity enables mobile teams to access, survey, report, and share information when and where they need to. Top global brands in consumer goods and other industries rely on Flowfinity software as the standard technology for automating critical business processes. For more information, visit https://www.flowfinity.com.
Back to List