Flowfinity Mobile Apps Streamline Field Service at Ascension Wastewater Treatment
VANCOUVER, BC, Feb 16, 2016 - Flowfinity Wireless Inc., a proven provider of enterprise mobile apps, today released a new customer success story featuring Ascension Wastewater Treatment, Louisiana's largest privately owned sewer utility company. The success story describes how Ascension replaced its existing field service management software with a flexible Flowfinity solution to manage its field technicians' activities and improve productivity.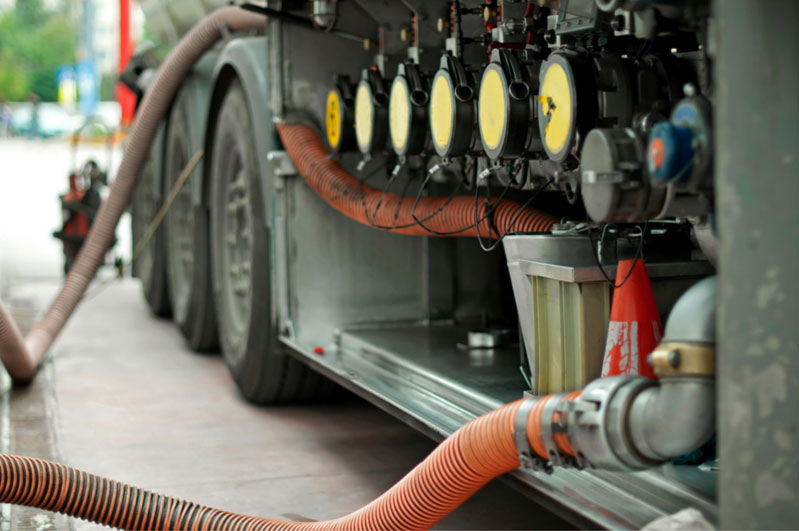 The management team at Ascension found that the previous work order management solution wasn't tailored enough to fit the company's needs. It included iPhone-only apps that were not user friendly and lacked functionality, and it was too costly to make changes to the solution when needed.
The team selected Flowfinity because they wanted a more flexible, user-friendly and mobile-first solution for field service management that was completely customized to the way that they did business.
Some of the key requirements for a new solution were to have full dispatch capabilities from smartphones, two-way information access in the field that allows supervisors to look up previously submitted work orders on smartphones, and automated emails to alert management when tasks are completed or issues arise.
Now, Flowfinity is used to manage all of Ascension's daily operations and optimize services delivered to its 15,000 customers. Staff in the office use Flowfinity to log calls, dispatch work orders, and monitor and report on field activities. Field technicians use custom Flowfinity apps on iPhone to record work order details throughout the day and submit the information in real time, so that staff in the office or supervisors in the field can review it. All call logs and work order information is centrally stored in Flowfinity, where it can now be quickly and easily searched.
Flowfinity is fully customizable enterprise mobile app software, which allowed the management team to specify exactly how they wanted their business processes and workflows to be implemented in the solution. An important custom feature of the solution was for field technicians to have the ability to dispatch new work orders from anywhere, for example when ordering additional repair work while on a plant visit. This eliminates the need to contact the office for every new work order, cutting down on unnecessary administrative overhead.
Since implementing Flowfinity, Ascension has achieved real-time visibility of its field operations, increased efficiency in the field and at the office, and increased the accuracy of its records. The company has also gained an agile solution that enables the management team to make regular changes to the solution as needed.
"The reason I chose Flowfinity is they were the only software provider that customized the program to fit my needs," said Drew Pertuit, COO at Ascension Wastewater Treatment. "Overall, Flowfinity has been very helpful for us, and the ROI we achieved from time savings was quick."
To read the case study, visit: https://www.flowfinity.com/customers/field-service-ascension-wastewater.aspx.
About Flowfinity
Flowfinity provides a proven, fully customizable solution for building enterprise mobile apps without programming. Since 2000, Flowfinity has helped leading companies across industries improve productivity, engage management, and improve business insight through all areas of the organization. By making it easy and fast to mobilize day-to-day business processes on smartphones and tablets, Flowfinity enables mobile teams to access, survey, report, and share information when and where they need to. Top global brands in field service, consumer goods and other industries rely on Flowfinity software as the standard technology for automating critical business processes. For more information, visit https://www.flowfinity.com.
Back to List