Level-It Installations Improves Efficiency by 50% with Flowfinity
VANCOUVER, BC, Jan. 08, 2018 - Flowfinity Wireless Inc. today released a new case study featuring Level-It Installations, an architecturally specialized construction company. Using mobile business process applications built with Flowfinity software, the organization now has an end-to-end solution to effectively track all of its ongoing projects, boosting efficiency by 50%.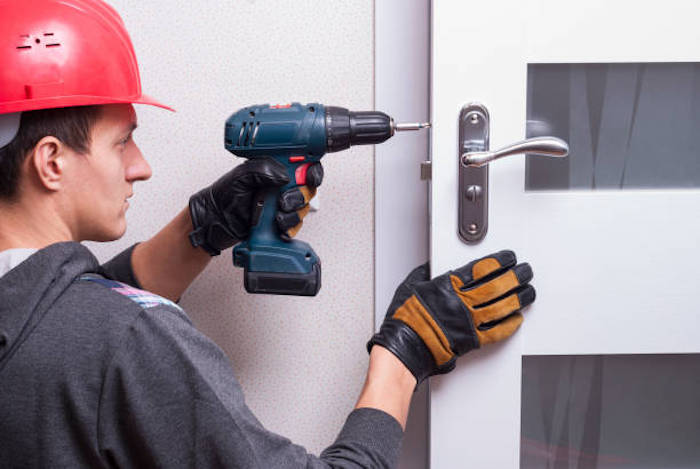 Since its inception, Level-It had seen consistent growth with business doubling each year. Manual processes involving emails and spreadsheets could no longer keep up, as the company needed to collect data from the field faster to handle more and more complex projects. Now, custom mobile applications enable field activities to be managed on smartphones and tablets, with real-time updates sent to the office. This helps management ensure that all projects are completed on time, and on budget.
"We're seeing a major shift in field efficiency. Since implementing Flowfinity, we have reduced the time spent on reviewing data and generating reports by 50%," said Eva Larson, Accounts and Payroll Director, Level-It Installations. "From head office, we manage construction contractors and projects across the country, and Flowfinity applications help us ensure the information captured on-site is more accurate and reliable."

"Flowfinity applications help us ensure the information captured on-site is more accurate and reliable."
Visibility into field operations has increased, as all critical business data is uploaded instantly into a centralized and searchable database that's easily accessible. Reports for Operations Management are completed faster to improve operational intelligence and enable better decision-making. The data submitted from the field is used for budgeting, scheduling, payroll, and other business processes.
When looking for a solution, Level-It's requirements included flexible integration with third-party applications such as calendars, and application customization features. The company wanted applications that could accurately reflect existing as well as new business processes, which are often difficult to anticipate with rapid company growth.
"Flowfinity is a sophisticated, user-friendly tool that enables us to create end-to-end mobile workflow solutions for a diverse range of business processes," said Angie Marston, Assistant Operations Manager, Level-It Installations. "It enabled us to build a solution tailored for our unique business needs, and helped keep our overall software costs down by eliminating the need for us to purchase multiple expensive out-of-the-box solutions."
To read the full case study, please visit https://www.flowfinity.com/customers/workflow-automation-software-level-it.aspx.
About Flowfinity
Flowfinity is flexible software for building end-to-end business process applications faster. It enables hands-on staff to create sophisticated workflow solutions with a point-and-click interface, not code, significantly reducing deployment time and maintenance costs of mobile applications. Based on a foundation of mobile technology, Flowfinity combines web-based application building tools, a cloud database, dashboard reporting, and cross-platform mobile apps for smartphones and tablets. Since 2000, Flowfinity has been used by top global organizations across industries to automate data flow and communication between field employees, office staff, partners and customers. For more information, please visit: https://www.flowfinity.com.
Back to List