Metro Mobile Electronics, LLC Transforms Field Operations with Flowfinity No-Code Software
VANCOUVER, BC, Apr. 03, 2018 - Flowfinity Wireless Inc. today released a new case study featuring Metro Mobile Electronics, LLC (MME) an industry-leading provider of telematics services to small, medium, and large fleet organizations. Using Flowfinity, MME builds end-to-end business process applications and robust dashboards to effectively manage all activities performed in the field.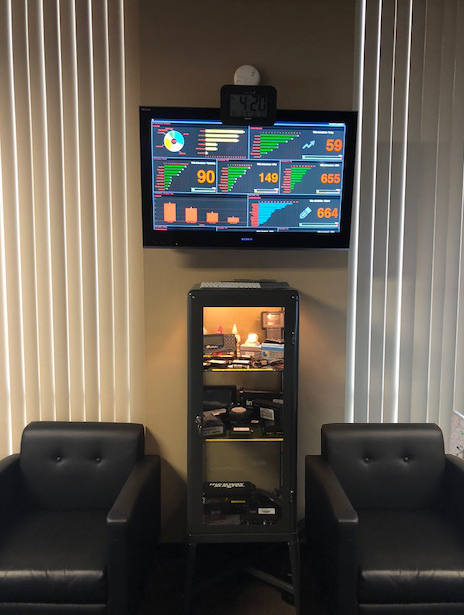 With business quickly growing and customers expanding their fleets, MME is performing more GPS installations and service requests than ever before. The organization needed an efficient way to collect substantial field data to prove installations were completed accurately. Data collection requirements were stringent and varied between customers, and basic mobile forms or spreadsheet apps were not flexible enough to collect the data they needed.
MME selected Flowfinity software for its extensive customization capabilities. The platform enables MME to build mobile forms, custom workflows, and live dashboards that adapt to dynamic business requirements.
"We're able to fully customize our solution," said Devin Warner, Managing Member, MME. "With Flowfinity's ease of use and one-click publishing, we routinely fine-tune our business apps with direct involvement of end users."
Previously, data was backed up in multiple database systems. This caused MME to spend several hours reviewing documents each time a customer asked questions about completed services. Now, all data is maintained in a single database within Flowfinity, and search queries are performed in real-time for immediate results.
"No other solution has the powerful database capabilities of Flowfinity," said Warner. "Our response time to customers went from hours to seconds."
Initially built for management to monitor field operations, MME's dashboards have become more valuable than ever. Field technicians are now leveraging them to visualize and analyze their performance in one place. Each dashboard displays productivity numbers and targets on a daily, weekly, and monthly basis, so field technicians can manage their time better and assist each other during heavy workload periods.
"Real-time dashboards have leaped our productivity to extraordinary levels," said Warner. "It's amazing to watch. Our staff are collaborating and performing higher quality work because they now have a tool that tracks and supports their daily accomplishments."
To read the full case study, please visit https://www.flowfinity.com/customers/metro-mobile-electronics-streamlines-gps-installations-with-no-code-software.aspx
About Flowfinity
Flowfinity is flexible software for building end-to-end business process applications faster. It enables hands-on staff to create sophisticated workflow solutions with a point-and-click interface, not code, significantly reducing deployment time and maintenance costs of mobile applications. Based on a foundation of mobile technology, Flowfinity combines web-based application building tools, a cloud database, dashboard reporting, and cross-platform mobile apps for smartphones and tablets. Since 2000, Flowfinity has been used by top global organizations across industries to automate data flow and communication between field employees, office staff, partners and customers. For more information, please visit: https://www.flowfinity.com.
Back to List