Introduction to the Flowfinity App Editor
Introduction to the Flowfinity App Editor
Overview
Flowfinity Actions is a software solution that lets you create mobile forms and enterprise apps without programming.
The Portal tab displays shortcuts to apps, views, and operations that you specify during app building.

In Flowfinity Actions Enterprise Edition, Sites are used to organize apps into independent groups. This allows you to manage information access for different projects or users, for example.
To create your own apps, click on the Configure tab. Here you can manage apps, users, tabs and resources.

If you selected demo applications for your trial, they will also appear in the Sites menu. Each Site has its own Configure tab.
Creating and Modifying Apps
The Apps section displays apps that are published or in draft mode. New apps that you create will appear under "Draft Apps" until they are published.
If you are modifying a previously published app, a draft version of the app will appear under "Draft Apps", and the last published version will remain under "Published Apps." Once you publish your draft, it will replace the "Published Apps" version.
You can design a new app from scratch by selecting "Design New App."

To modify an existing app, select it from the list and choose Customize from the menu. This will launch the App Editor.
General App Properties
In the Properties section, you can specify the App Title, Description, Icon and other high level details.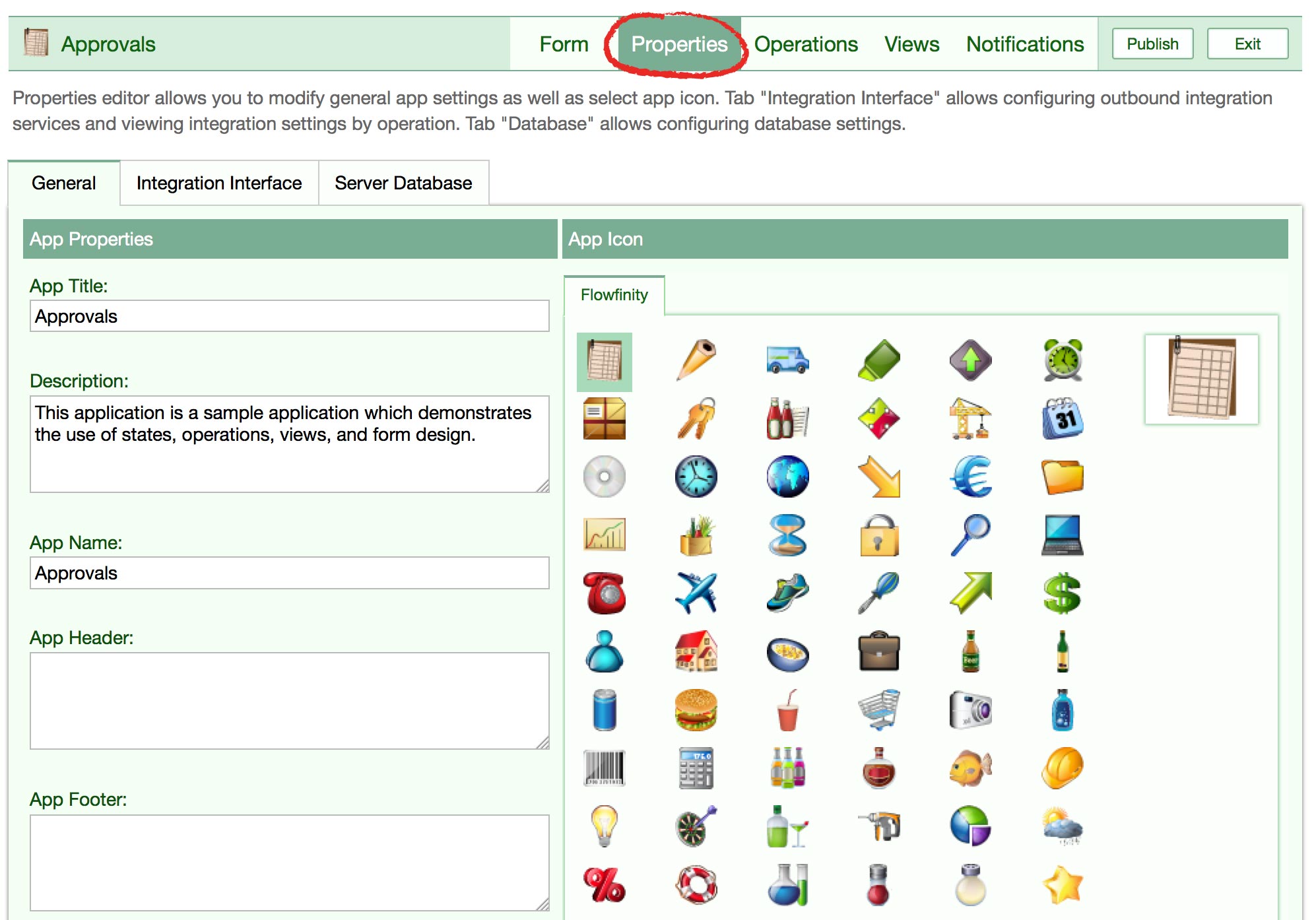 Form
The Form section is where form fields are set up. You can use Pages to organize fields into separate sections that are navigable on the device. To modify an existing field, select it from the preview on the left. To add new fields, click the Add button.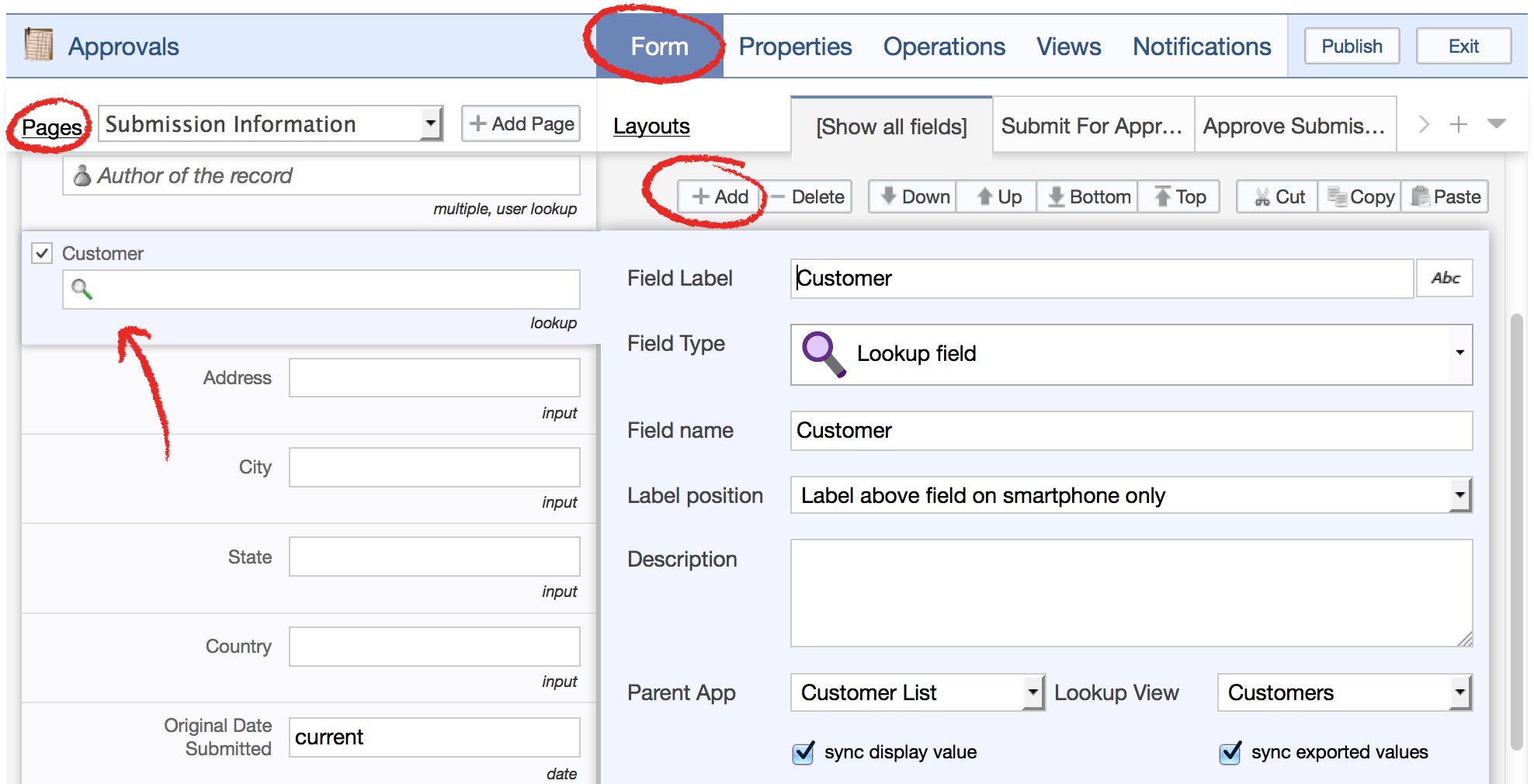 The Field Label is visible to users. The Field Name is a system name that can be used in formulas. Select the field type, and specify additional field properties here.
Layouts
Layouts are used to manage which fields are visible for specific tasks or users. Click the Layouts link in the Form section. Here you can to create, delete, or modify layouts by specifying which app pages to display in each layout.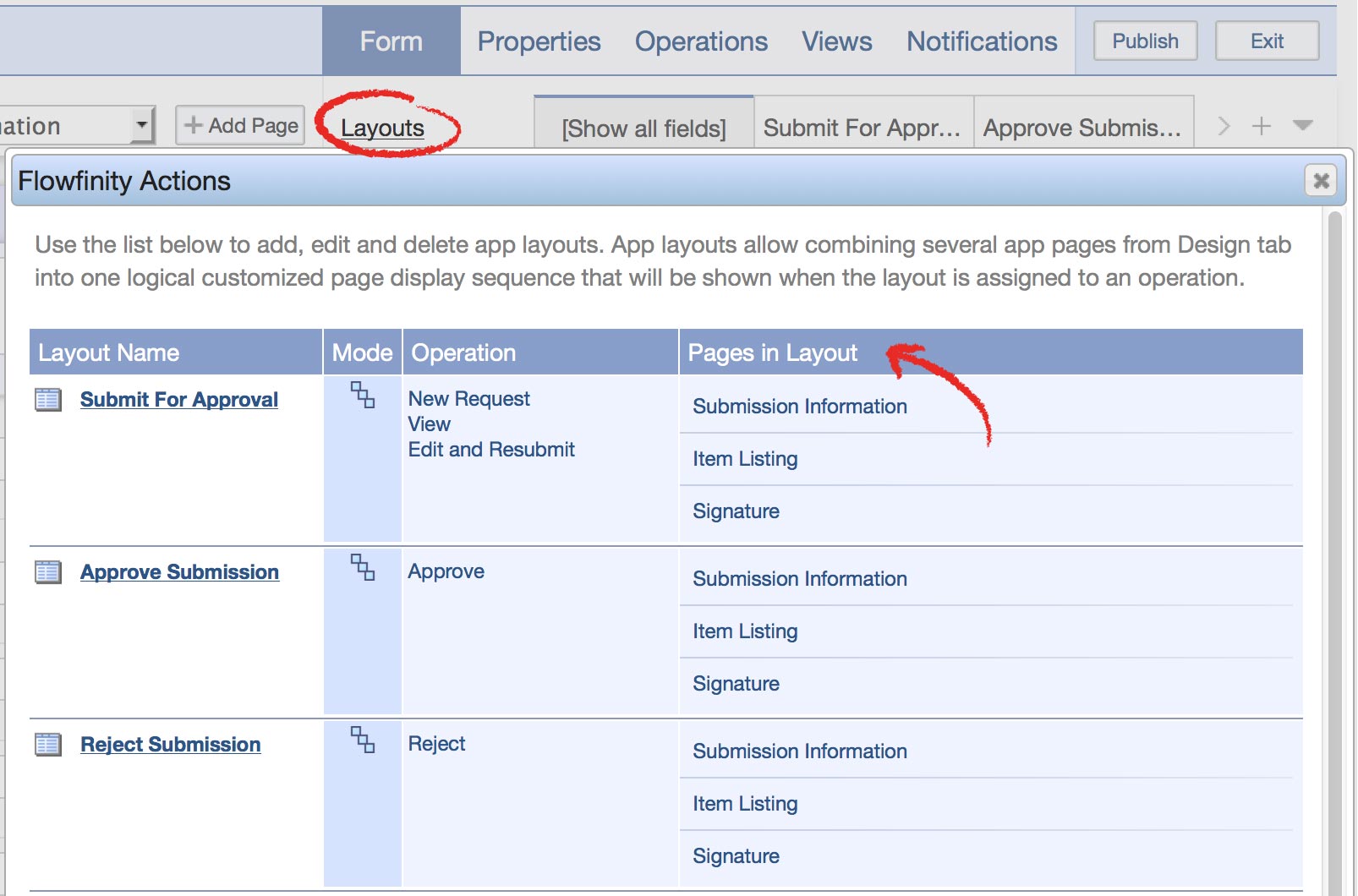 If you go back to the Form editor, you can specify which individual fields should appear in each layout, and under what conditions. Use the layout tabs above to display a preview of each layout.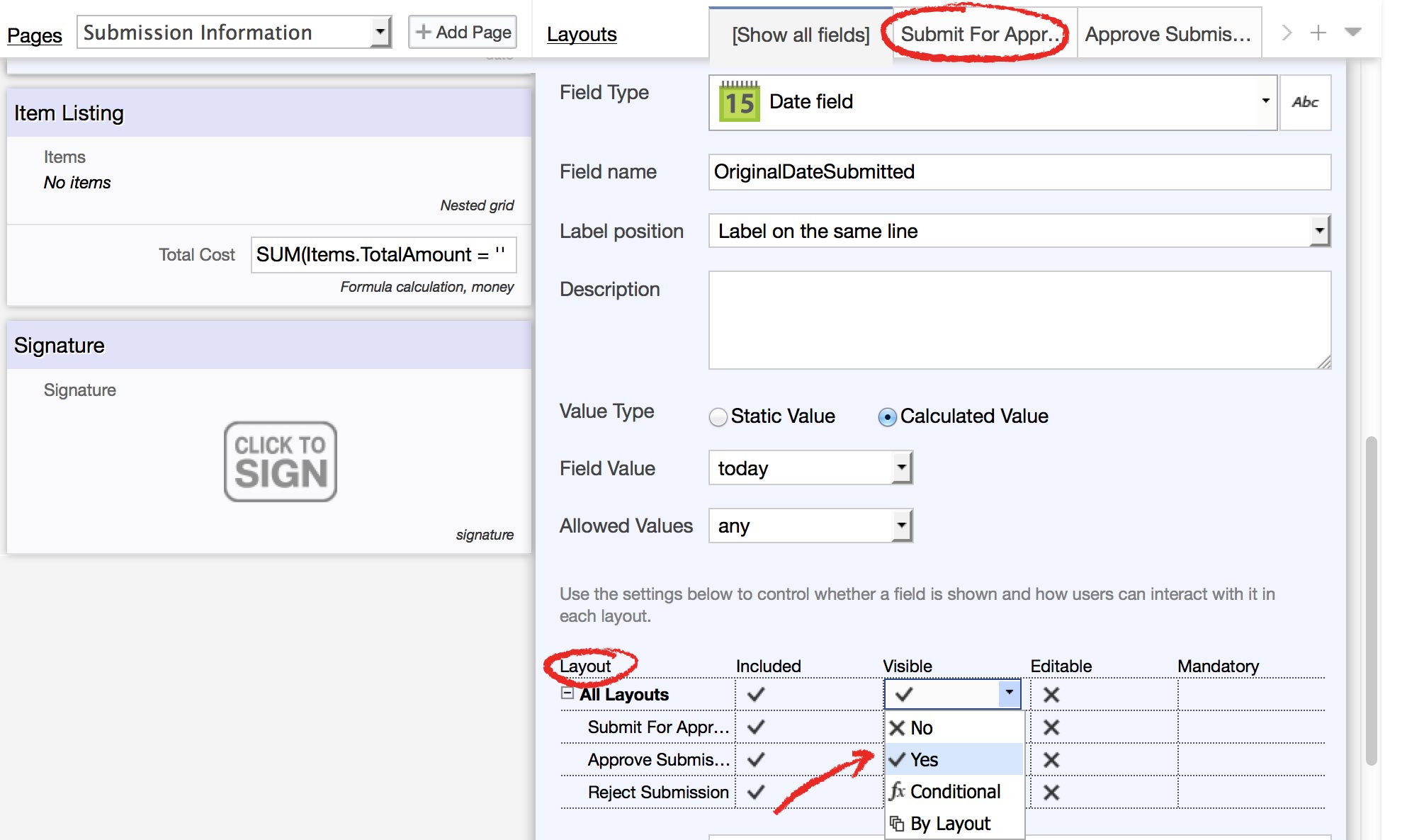 Operations
In this section, you can set up workflows for your business by creating states and operations. States can be anything that you specify, and typical examples include Dispatched, Approved, Rejected, Completed, Confirmed, Pending, etc.
First, go to the States tab to create the states you need for your workflows.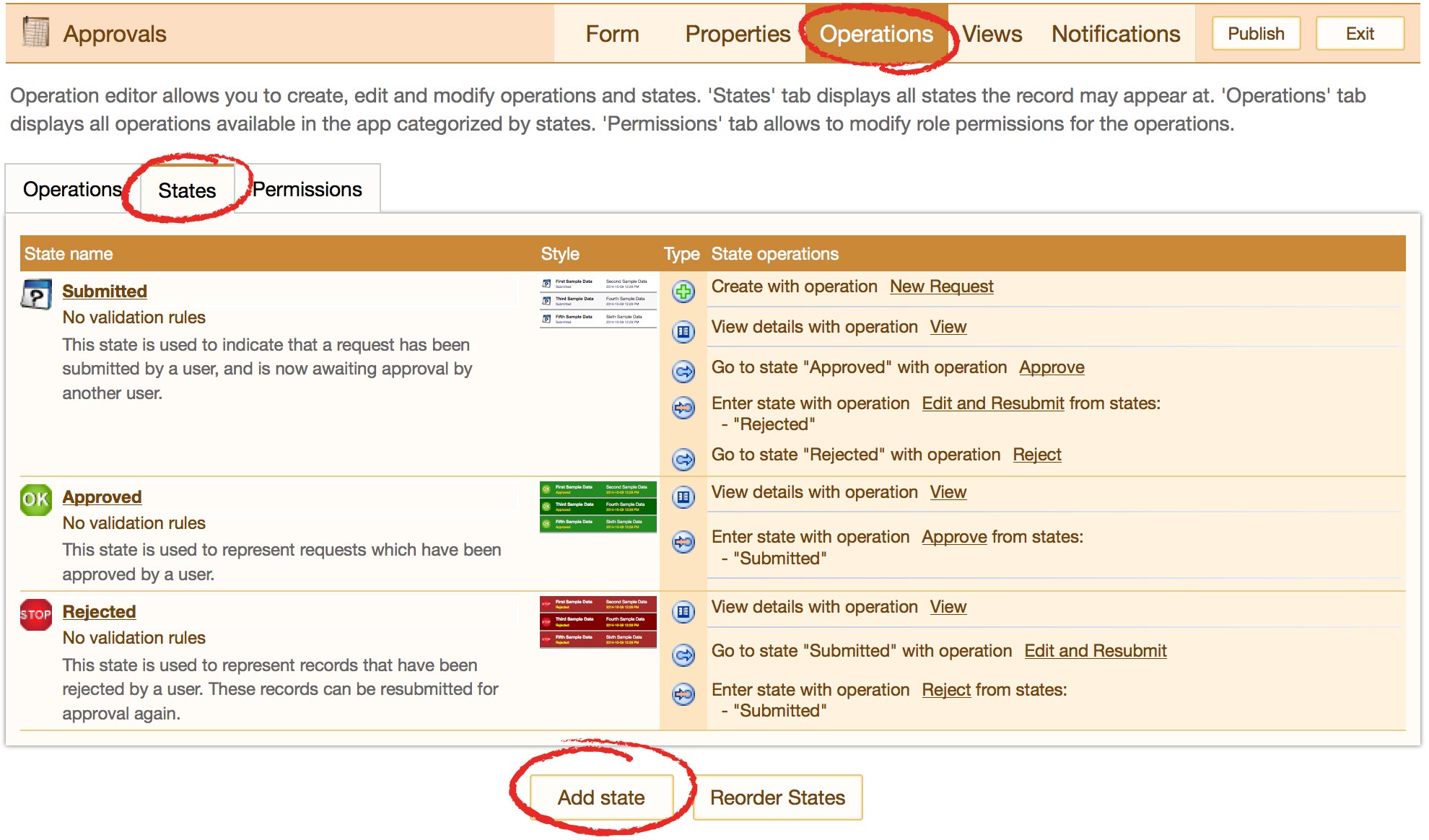 Next, go to the Operations tab to create your operations. Operations are actions that you define such as Edit, Add, Delete, Import, and more. Select "Add Operation" to create a new operation.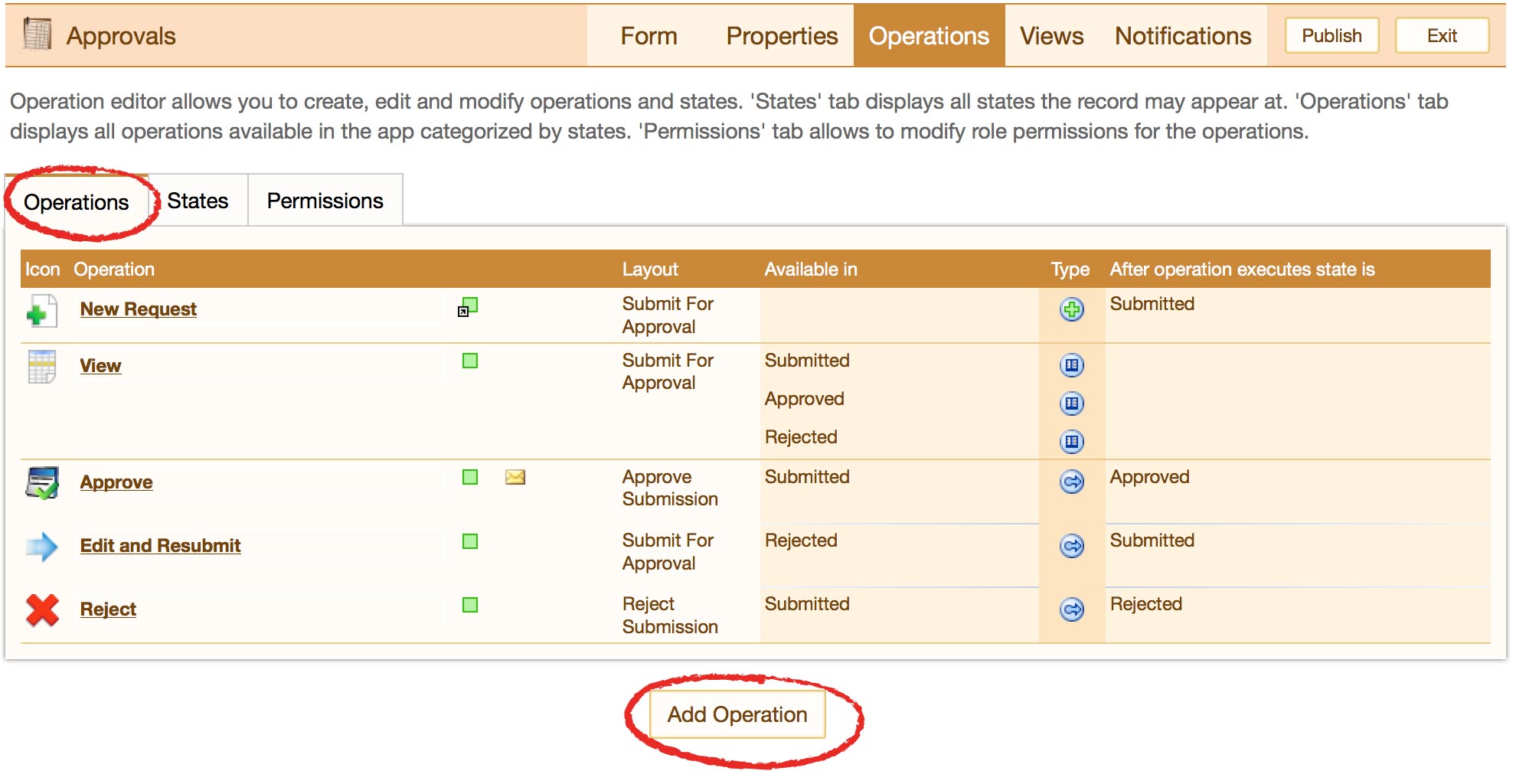 This launches the "Operation properties" tab, where you can specify the operation details including a Title, system Name, Design Comments, where it will be displayed, which Layout and States to display it in, and the operation Type. Check the "Add this operation to portal" checkbox to create a shortcut for the operation in the portal tab.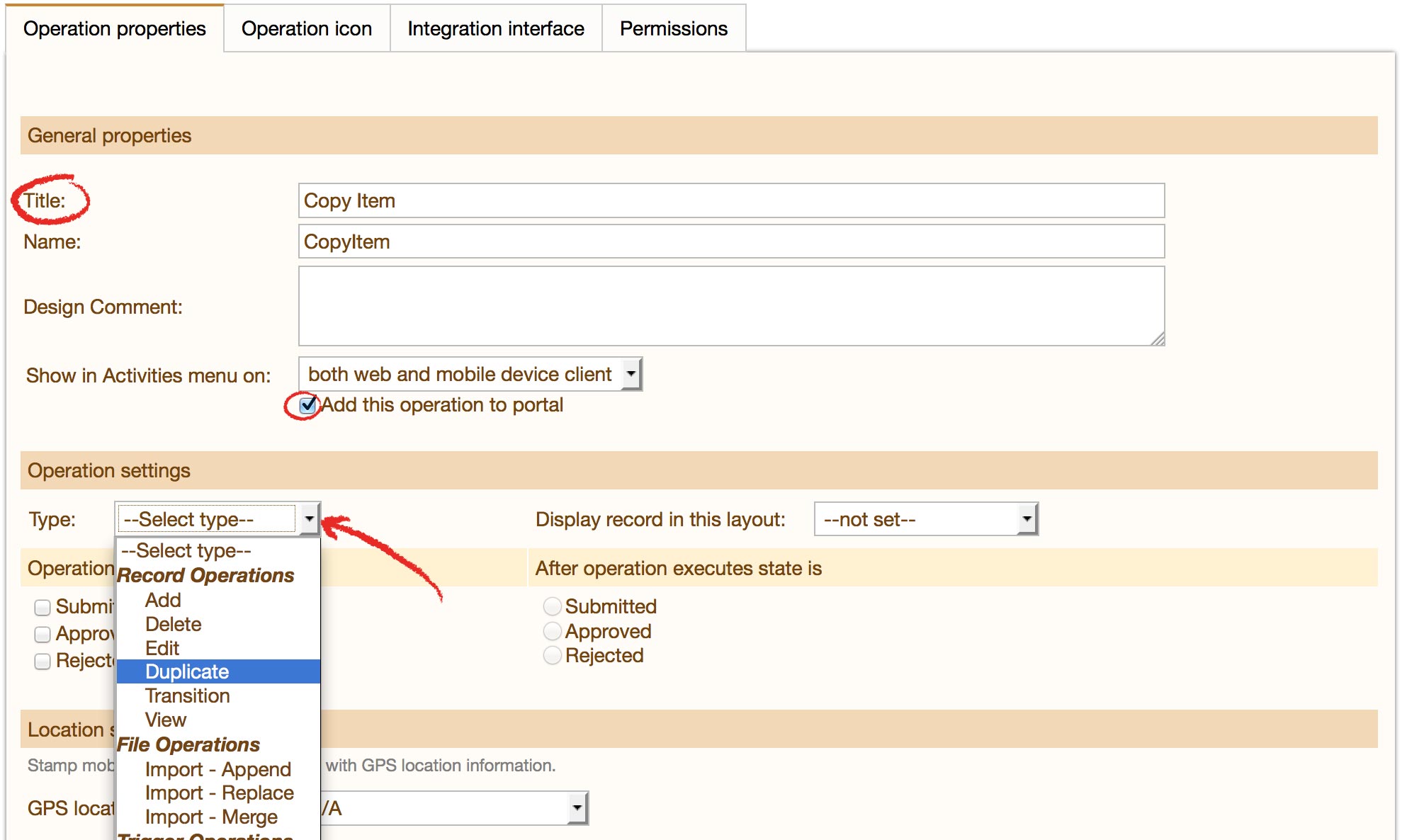 A Transition operation is used to move records from one state to the other. For example, if you want to move an approval request from a "Submitted" state to an "Approved" state, you could set up a Transition operation name it "Approve".
Finally in the "Operation properties" tab, you can select which email notifications should be sent out with the operation under "Trigger email notifications." For example, if you approve a request, you can set up Flowfinity to automatically email the person who submitted it.
Views
The Views section is where you can specify how, where, and to whom your records are displayed. Select "Add view" to create a new view, or by clicking on any existing view you can copy, edit, or delete the view.
For example, select "Edit view" to modify a view.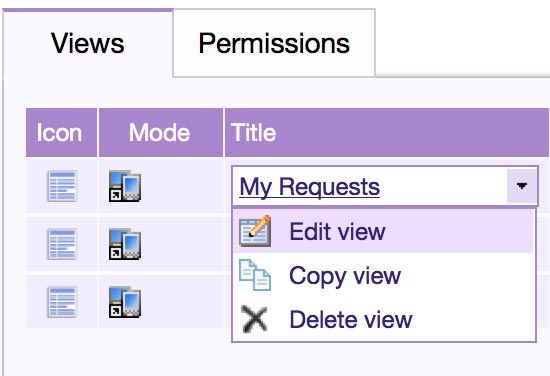 In the "View configuration" tab, you can specify the View Title, Description, and Design comment. For views to be accessible in offline mode on mobile devices, select offline from the Type drop-down. Next, add the fields that you would like displayed in your view. You can also specify the width of each column in pixels.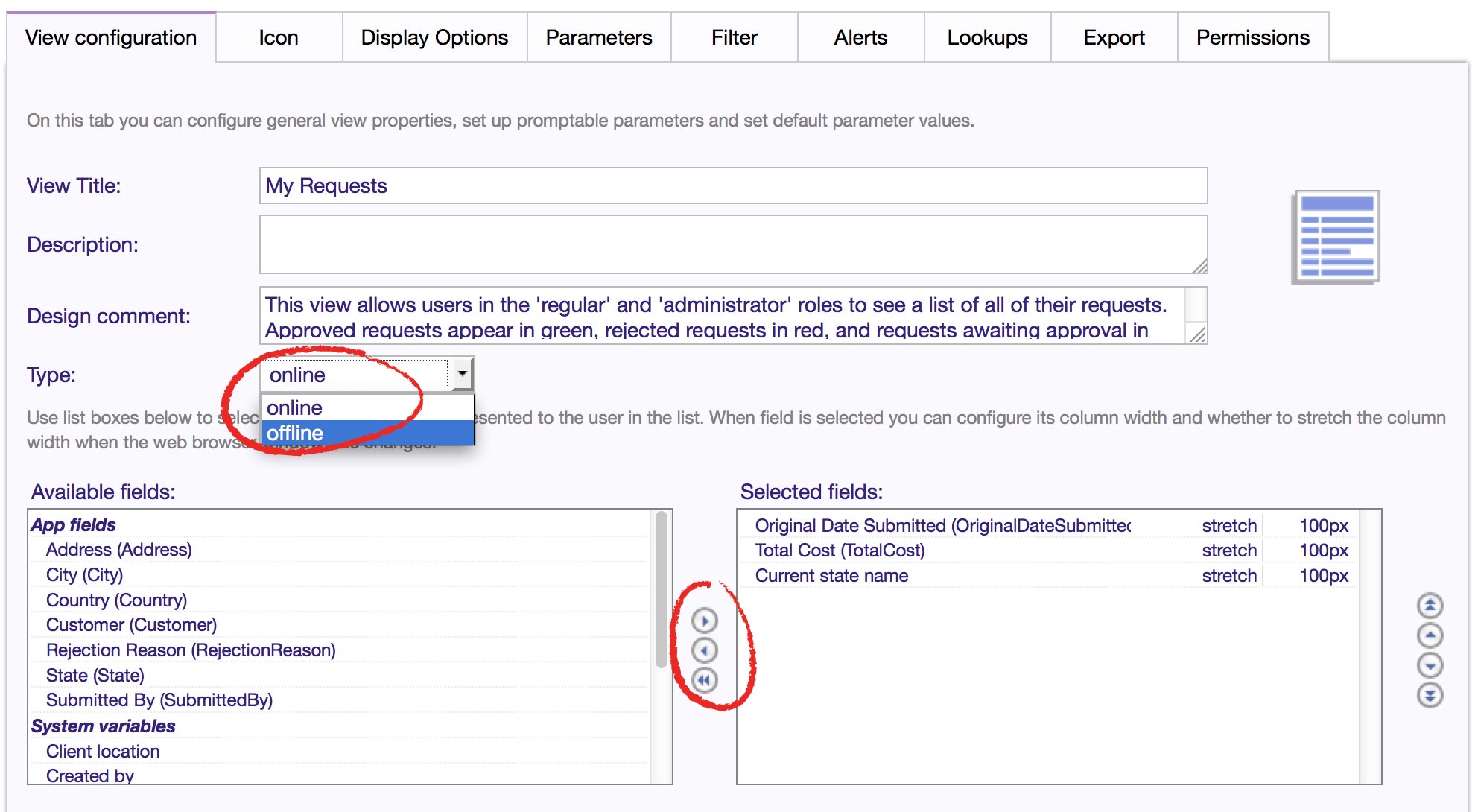 If you want a view to be displayed in the Portal, select the "Display Options" tab and check "Add a shortcut for this view to the portal screen."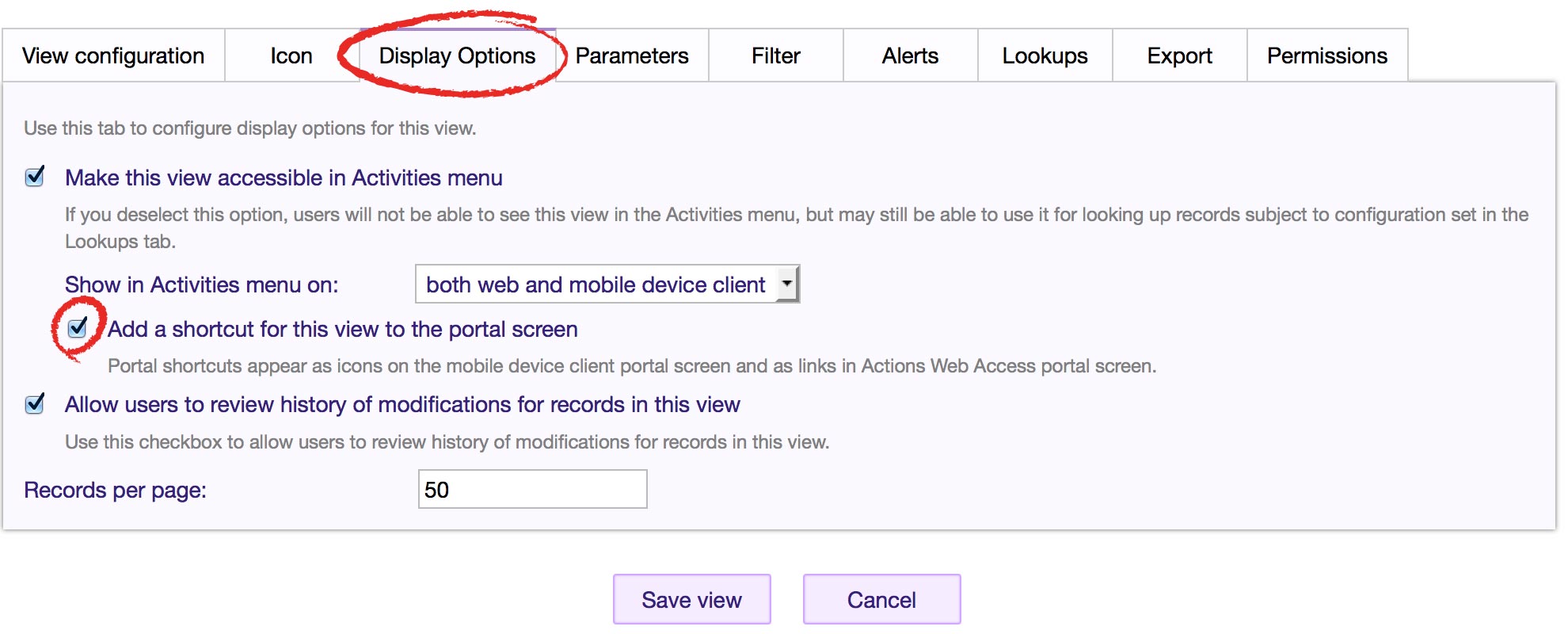 In the Filter tab, you can customize filters based on record properties for any view. For example you can set up a view that only displays records submitted by the current user.

Notifications
Notifications are emails that can be sent to any user or email address. Notifications are triggered by operations that you specify. For example you could set up a notification to alert a manager when a job is complete. After you create the notification, return to the Operations section to link any operation to the notification.

Saving and Publishing Your Apps
At any time, you can Publish your app from the menu at the top right, or click Exit to return to the list of Apps. If you select Exit, your changes will be saved and your app will appear in "Draft Apps."

Questions?
If you have any questions about how a Flowfinity solution can be customized for your business, please contact our sales team.