Building Inspection
The building inspection demo app lets you set up custom building profiles and inspection areas, and perform building inspections in the field using cross-platform mobile devices. Follow the instructions or watch the video below to use the demo app.
Instructions
Login to https://try.flowfinity.com from your web browser. Ensure that the Building Inspection Site is selected from the Site drop-down menu.

Manage Building Areas
Select the Area List tab to manage the list of areas available for inspection in any building. You can add building areas one at a time, or import a list from a CSV file. Click on any area item to edit, view, or delete it.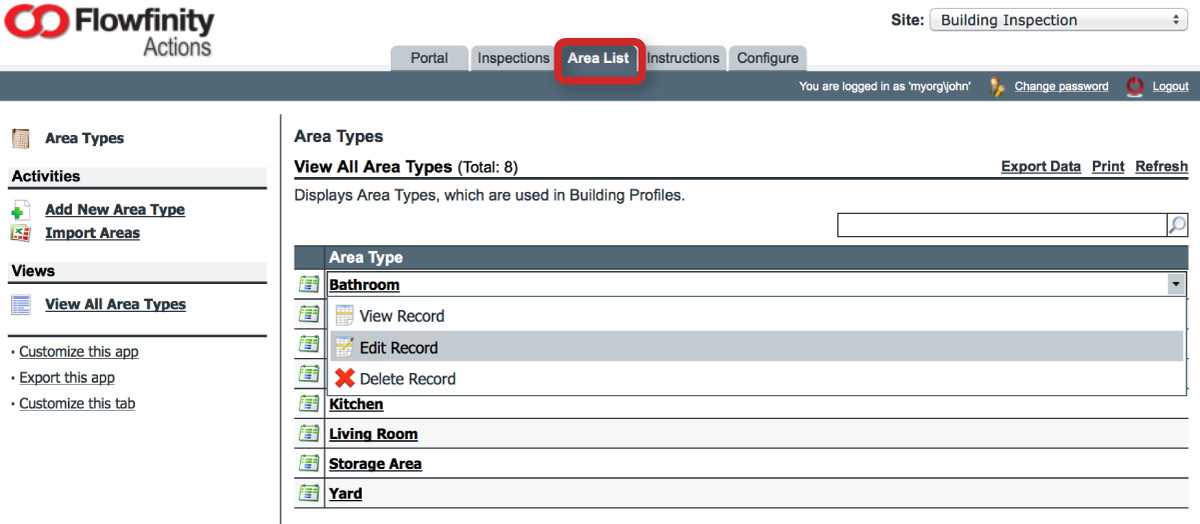 Create Building Profiles
The Inspections tab is where building profiles and inspection reports are managed. To define a new building, select 'Create Building Profile'.

Enter the general building information, then click 'Add Record' under Inspection Details to add inspection areas.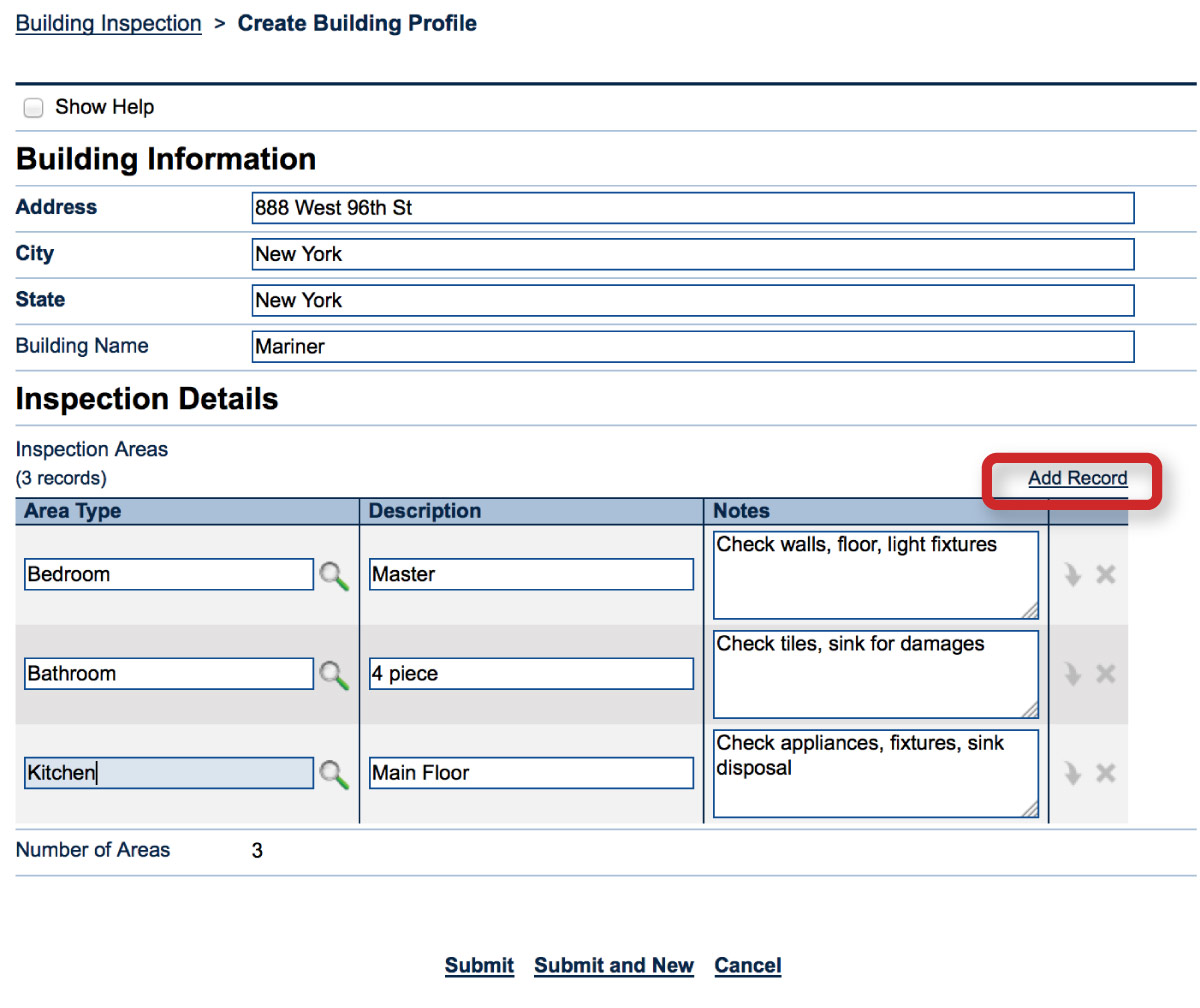 Select the area from the area list. Enter a description to provide more details about the area and any relevant instructions or notes.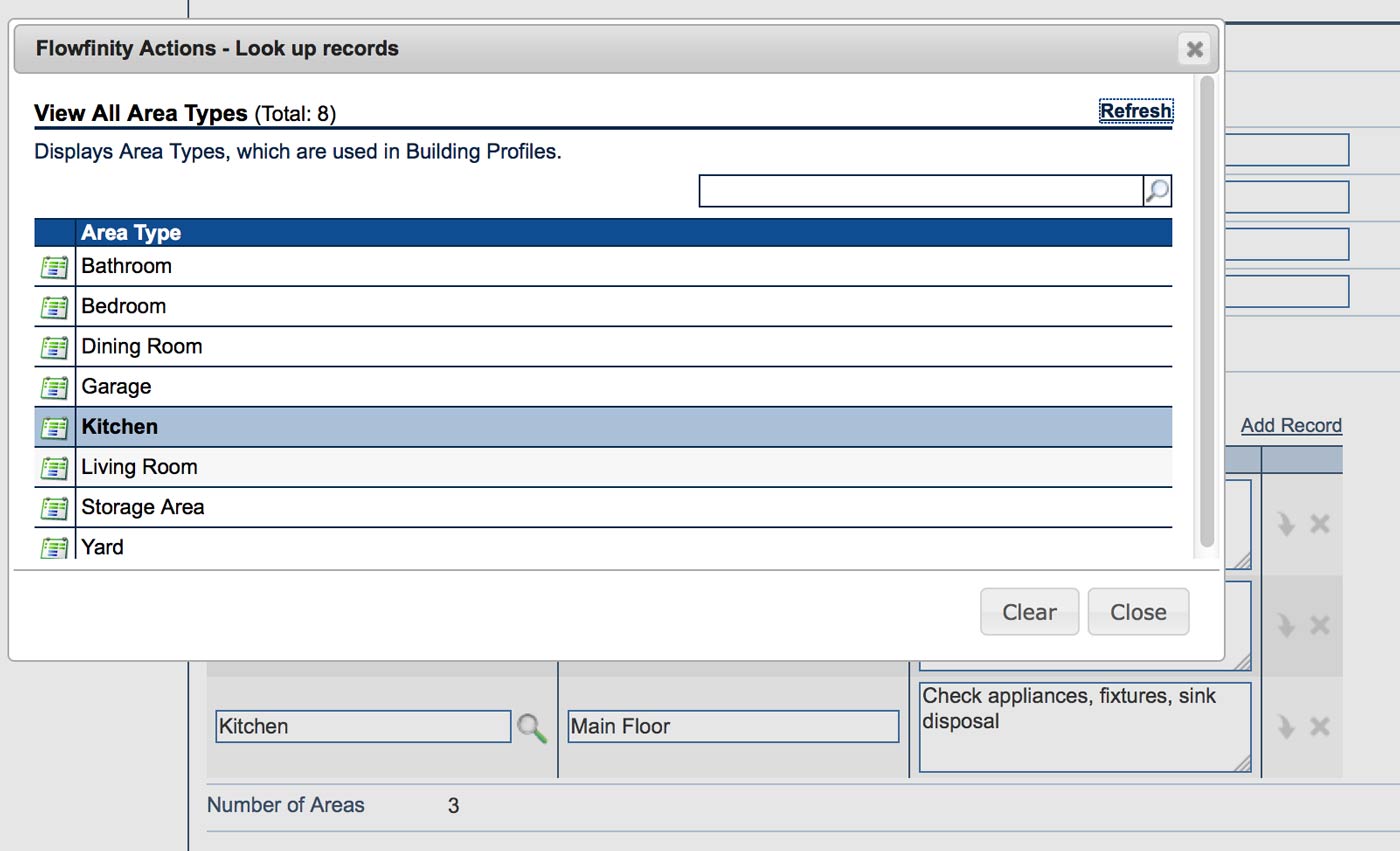 Continue adding as many inspection areas as needed to this building profile. Click Submit, and it will appear in the Building Profiles view.
Assign a Building Inspection
To assign an inspection of the building to an inspector, click on the building record and select 'Assign Inspection'.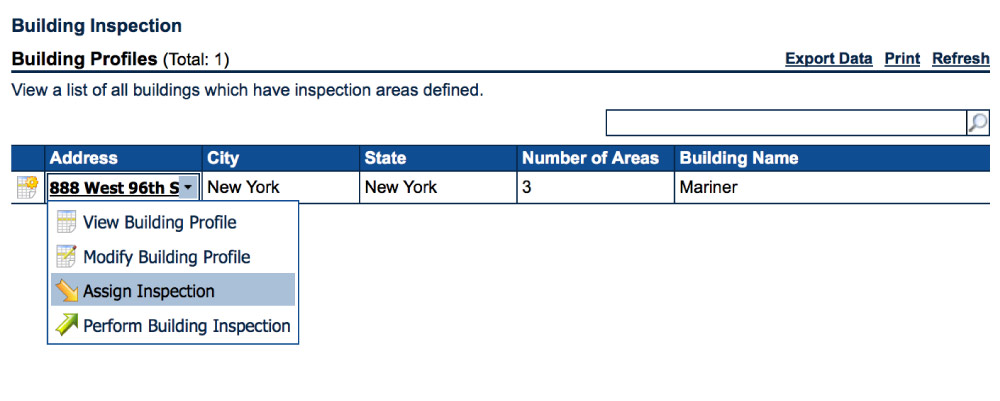 Select the Scheduled Date, and assign the inspection. You can filter the list of available inspectors through user roles. Once you submit the record, it will appear in the inspector's 'My Assigned Inspections' view.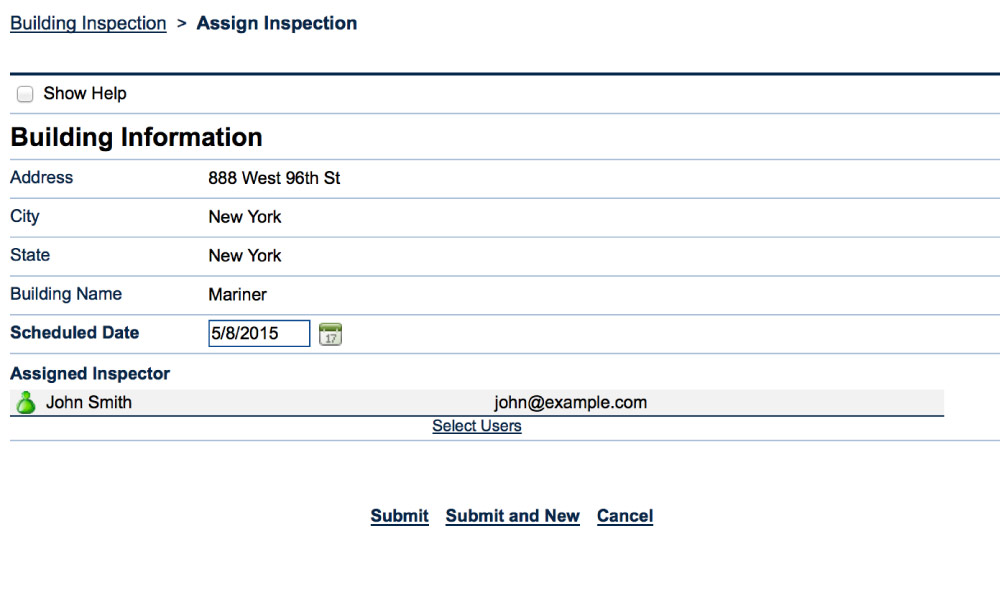 Perform a Building Inspection
To complete an inspection on your mobile device, select 'My Assigned Inspections', and select your current building.
Please note that if you do not have an inspection assigned to you, you can still inspect any building by selecting 'Building Profiles' and 'Perform Inspection' from the building list.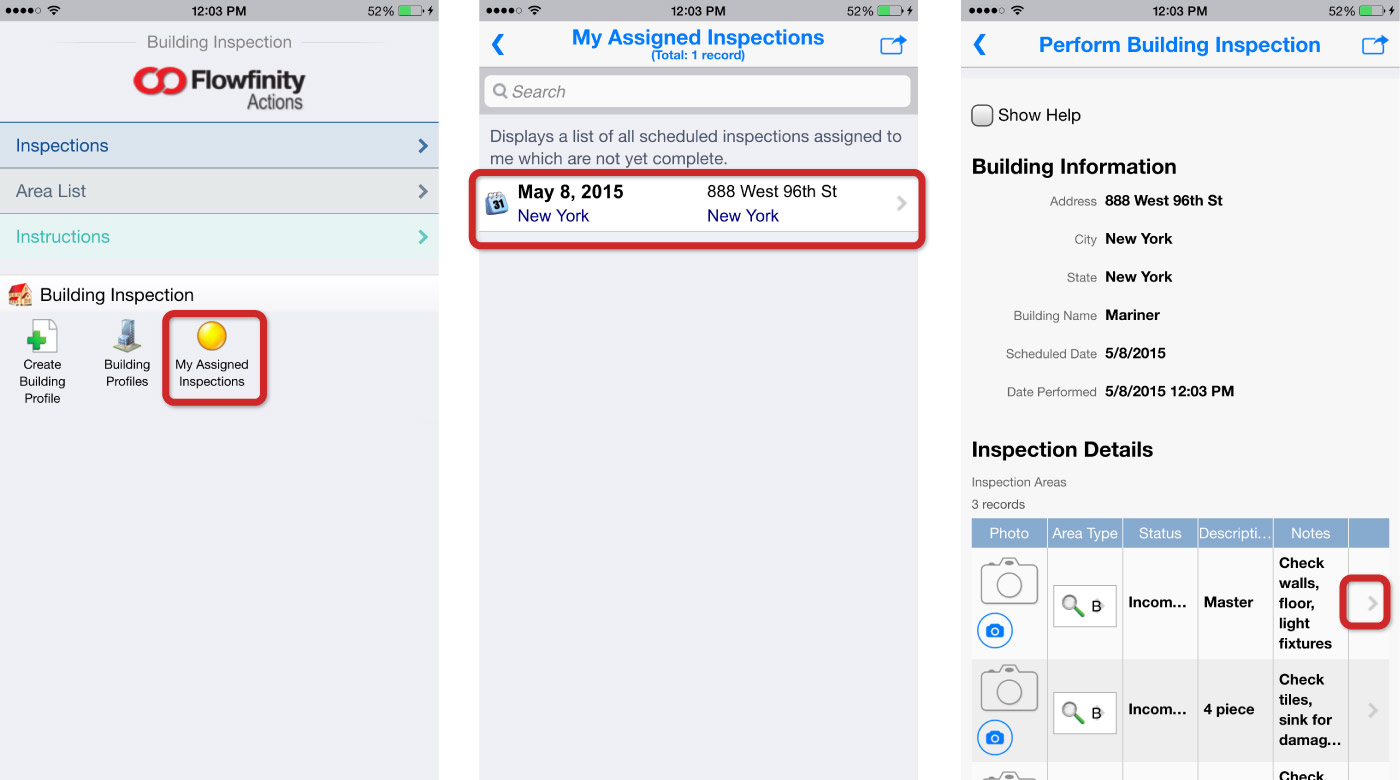 Select each inspection area in the form, and enter the required information. If an area needs repair, you will be prompted to enter the estimated repair cost and a photo. The total number of areas requiring repair, and total repair cost are calculated on your device. Once you have inspected all areas, Submit the inspection form.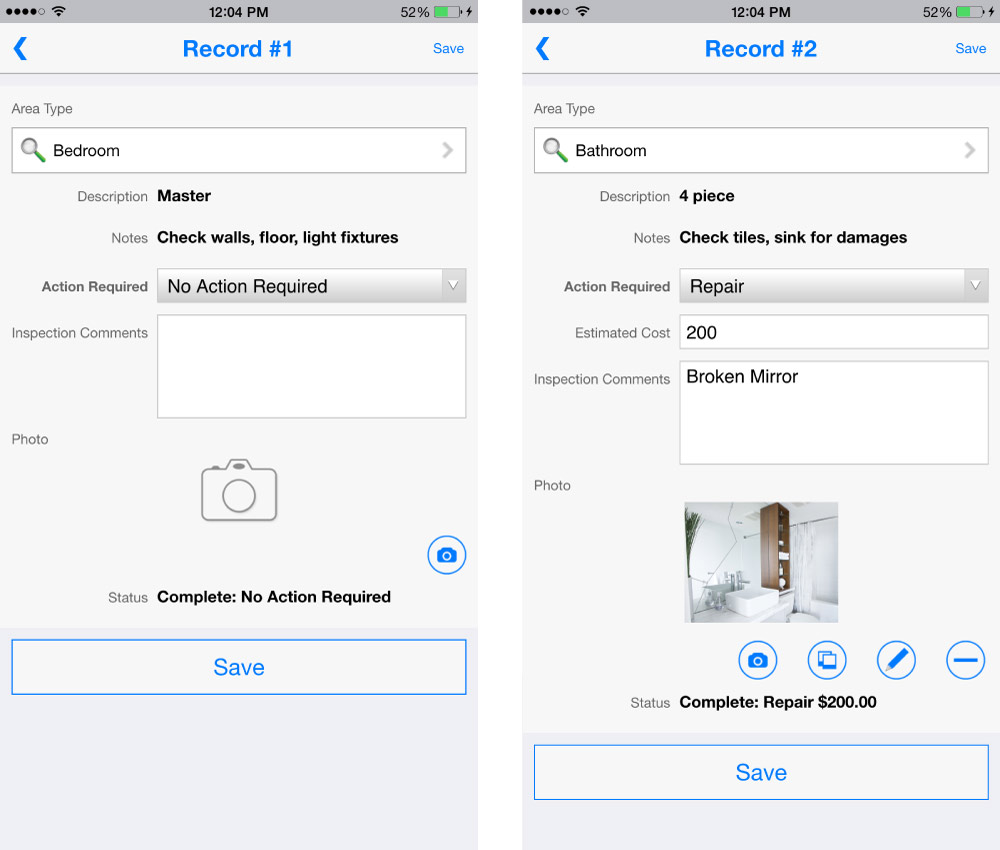 Review Inspection Reports
In the web client, go to the Inspections tab and select the 'Completed Inspections' view to review submitted inspection reports. Click on any inspection report and select 'View Inspection' to see the details.

To download a PDF of the inspection report, select 'Download Inspection Report' from the record menu.
To learn how to customize this app for your business, please request a demo or contact us.