Water & Wastewater Application Bundle
This bundle of four introductory application templates is designed to help water utilities professionals understand how to use the Flowfinity platform to quickly deploy mobile data collection applications that streamline operations and ensure water sample data integrity.
These templates can be amended and improved to support the custom needs of your organization, with sample applications demonstrating both data collection and asset management.
For assistance with customizing the apps or reimagining digital workflows contact one of our experts for a complimentary consultation.
The app templates include: Water Facility Inspections, Asset Management, Work Order Management and Water Sample Analysis.
Complimentary water and wastewater app templates are included in your trial
Get Started
Applications included in this bundle are:
1. Water Facility Inspections

This Facility Inspections application is an example of a custom form-based data collection app that can be customized to meet the unique needs of your organization. Through a combination of different field types and data validation functionality, such as mandatory fields and calculations, you can create data collection forms for any similar use case.
Capture rich data such as GPS coordinates, voice memos, and annotated photographs
Instantly upload inspection data to a central database
Download and distribute final PDF reports automatically after completion
Example: Inspection Form
2. Asset Management for Water Utilities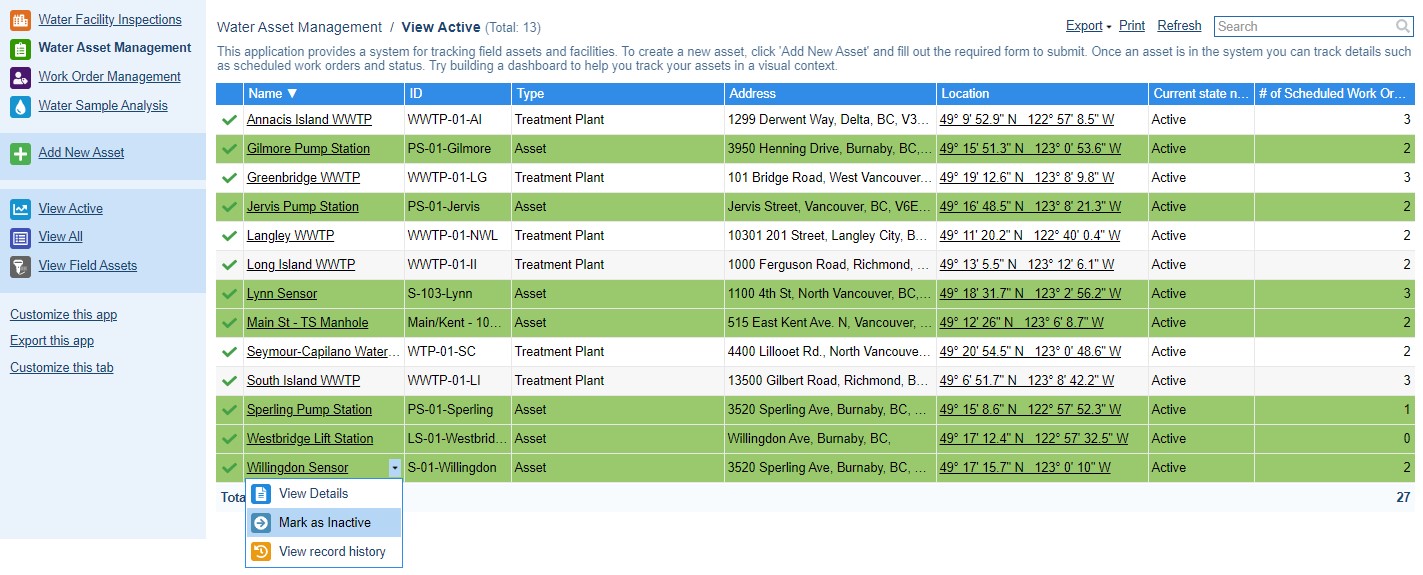 This application effectively tracks water treatment equipment and components to maximize the life cycle of these critical assets. Maintain a central database of asset details, scheduled maintenance, and operational status. Consider building an interactive dashboard hub to round out your asset management plan and assess operations with real time insights.
View active and inactive field assets and facilities
Track the real-time status of planned and completed maintenance, asset condition, etc.
Example: Asset Management Record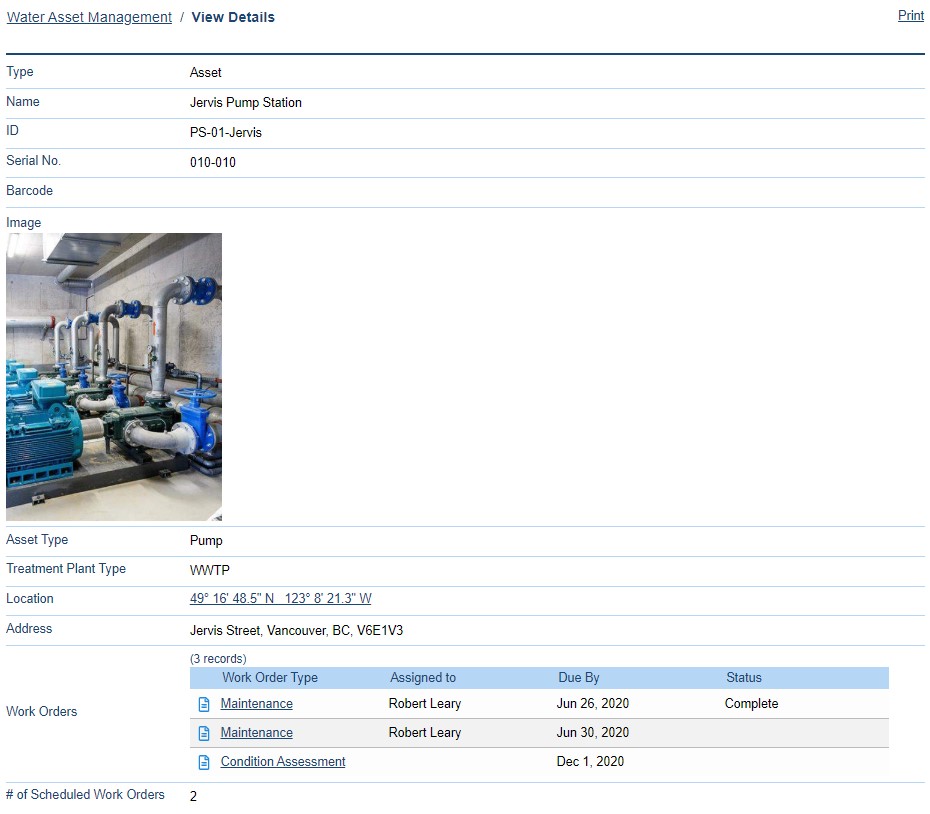 3. Work Order Management

This application demonstrates how to put records through a workflow using different state statuses and operations to assign and track work orders. Optimized for mobile device users, this application demonstrates how water utilities managers can leverage Flowfinity to design efficient systems for organizing field work and maintenance teams.
Create, assign, or reassign work orders and see them through to completion
Filter and manage existing work orders with a variety of views that include color rules to highlight overdue or emergency orders
Example: Work Order as seen on a computer and smartphone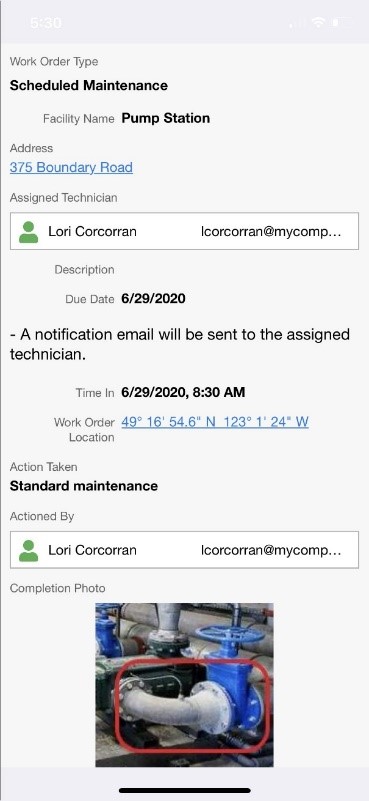 4. Water Sample Analysis
Use this application to record and analyze laboratory samples. Streamline workflows for both operators and lab technicians by replacing paper forms and centralizing data.
Consider creating automatic email notifications with PDFs to alert personnel of potential issues or adding a dashboard to visualize samples and ease analysis and reporting.
Select an existing treatment plant using the lookup field to automatically pre-fill the address and GPS location info
Quickly view samples that are finalized or pending lab analysis
Example: Sample Record and dashboard visualization