Construction Project Management Simplified
Stay on schedule and within budget with custom applications for any construction project.
Provide your teams with access to the resources they need right when they need it. Flowfinity allows you create custom applications to work more efficiently, improve communication and bring projects to completion faster. Manage bids and budgets, dispatch workers and track assets from mobile devices and interactive operational dashboards.
Scheduling and budgets
Safety and compliance
Work orders and dispatch
Asset and materials tracking
Empower job site crews
Stakeholder collaboration
Want to learn more? Ask our experts.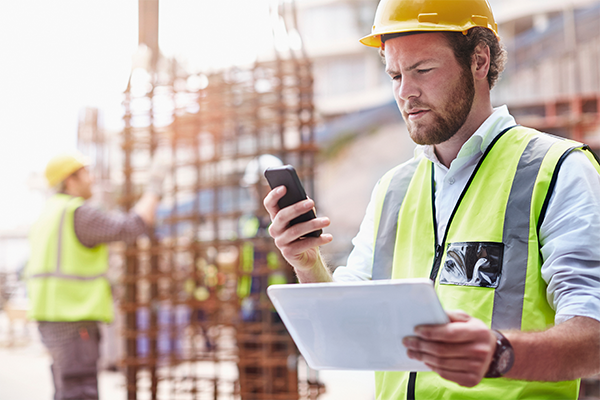 Deliver on schedule and in budget with custom apps
Accelerate project delivery with real-time mobile data collection from on-site to monitor construction progress metrics in interactive dashboards you can customize yourself. Identify and correct situations that could cause problems or delays, ensuring projects are completed on time and in budget.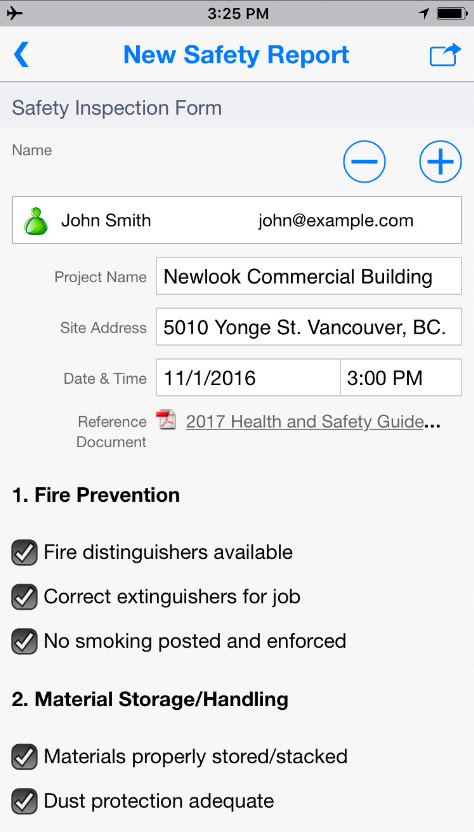 Ensure site safety and regulatory compliance at all times
Conduct site safety inspections and provide guidelines online using custom mobile apps. Provide crews with instant access to plans and drawings in the field when they're needed. With digital compliance and incident reporting you can be more confident your teams are following up-to-date occupational health and safety regulations to prevent on-site injuries at all times.
Digitize dispatch and work orders to improve execution
Dispatch work orders instantly so everyone is working where and when they are needed. Ensure work is performed to standard with rich data collection including time-stamped photos with annotations, voice notes and signatures. Guide your team through the proper steps, and get the job done right the first time.

"There is no limit to the number of apps we can deploy in Flowfinity, so we can extend it to different business processes, drive further efficiency, and increase the ROI of our solution across all of our projects."
IT Manager, Nechako Construction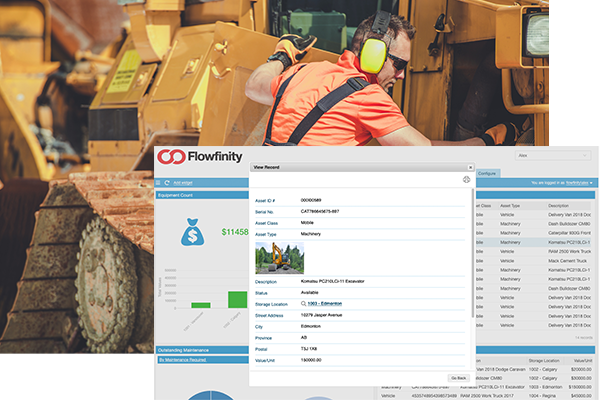 Streamline equipment tracking to prolong asset life
Maximize lifetime ROI from your equipment and prolong asset life through better tracking and preventative maintenance planning. Access real-time dashboards with information about availability, maintenance schedules, and locations so you can deploy assets when needed to avoid bottlenecks and delays.
Empower work crews with the information they need
Set up your teams for success by providing the right tools. Flowfinity allows for high precision GPS coordinate tracking as well as the ability to access plans, standards, contacts, materials and inventory lists from the field. Teams on site can easily problem-solve and remain independent as questions arise.
Increase transparency and collaboration with stakeholders
Build an app to create and manage bids electronically, and report on job progress with automated emails including PDF summary reports. Track project status and KPIs in dashboards accessible by all stakeholders for transparency. Build and update all your apps using a flexible no-code platform without the need for extensive IT investment to get up and running.
Ready to see a demo?
We've told you that Flowfinity is the fast, easy and secure way to deploy enterprise-grade applications, now let us show you how.
Join our experts for a personal 30 minute demonstration to discover how our powerful no code development platform can help you reimagine your processes, accelerate solution delivery and transform your business.