Construction Project Management
Site inspections
Safety incident reporting
Punch lists
Work orders
Timesheets and materials tracking
Mobile document management
Job site assets tracking
Team collaboration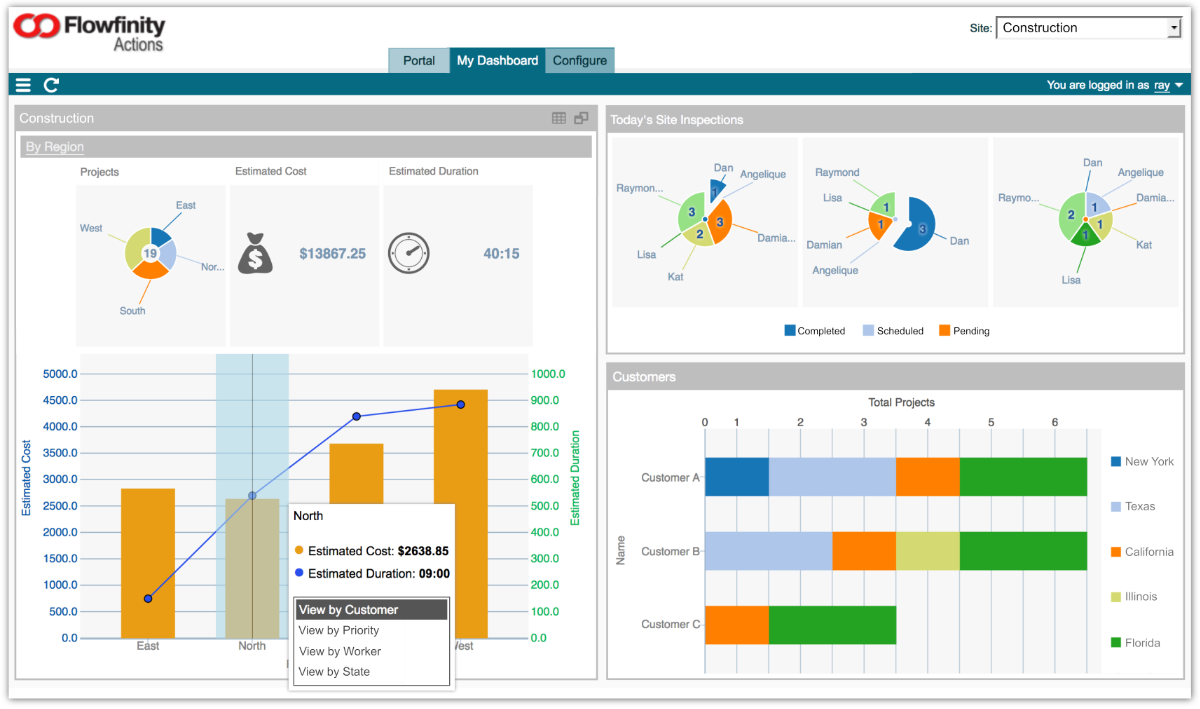 Keep construction on schedule
Gather real-time data on site from compliance reports, incident reports, punch lists, and more to carefully monitor construction progress. This critical information can identify red flags that cause project delays, ensuring projects are completed on time and on budget.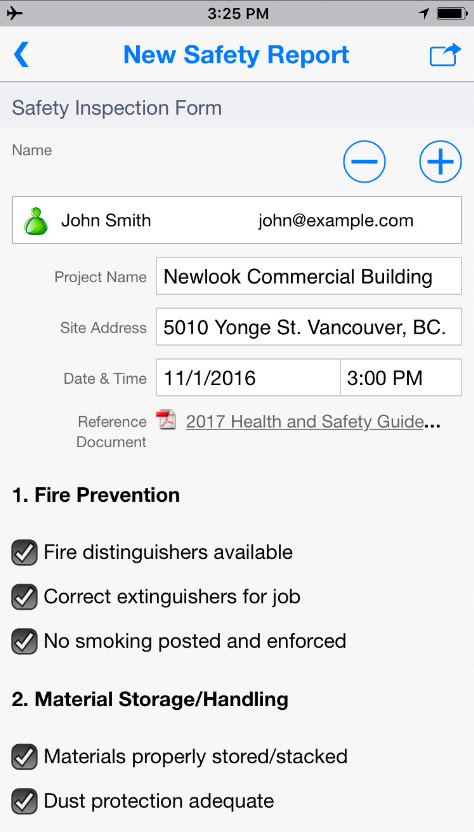 Stay safe and compliant at all times
Provide real-time access to plans, bylaws, and municipal drawings directly on mobile devices. You can also attach electronic copies of employee manuals and safety guides for quick offline viewing. Through compliance and incident reporting, you can be rest assured knowing your field staff are following up-to-date occupational health and safety regulations to prevent on-site injuries.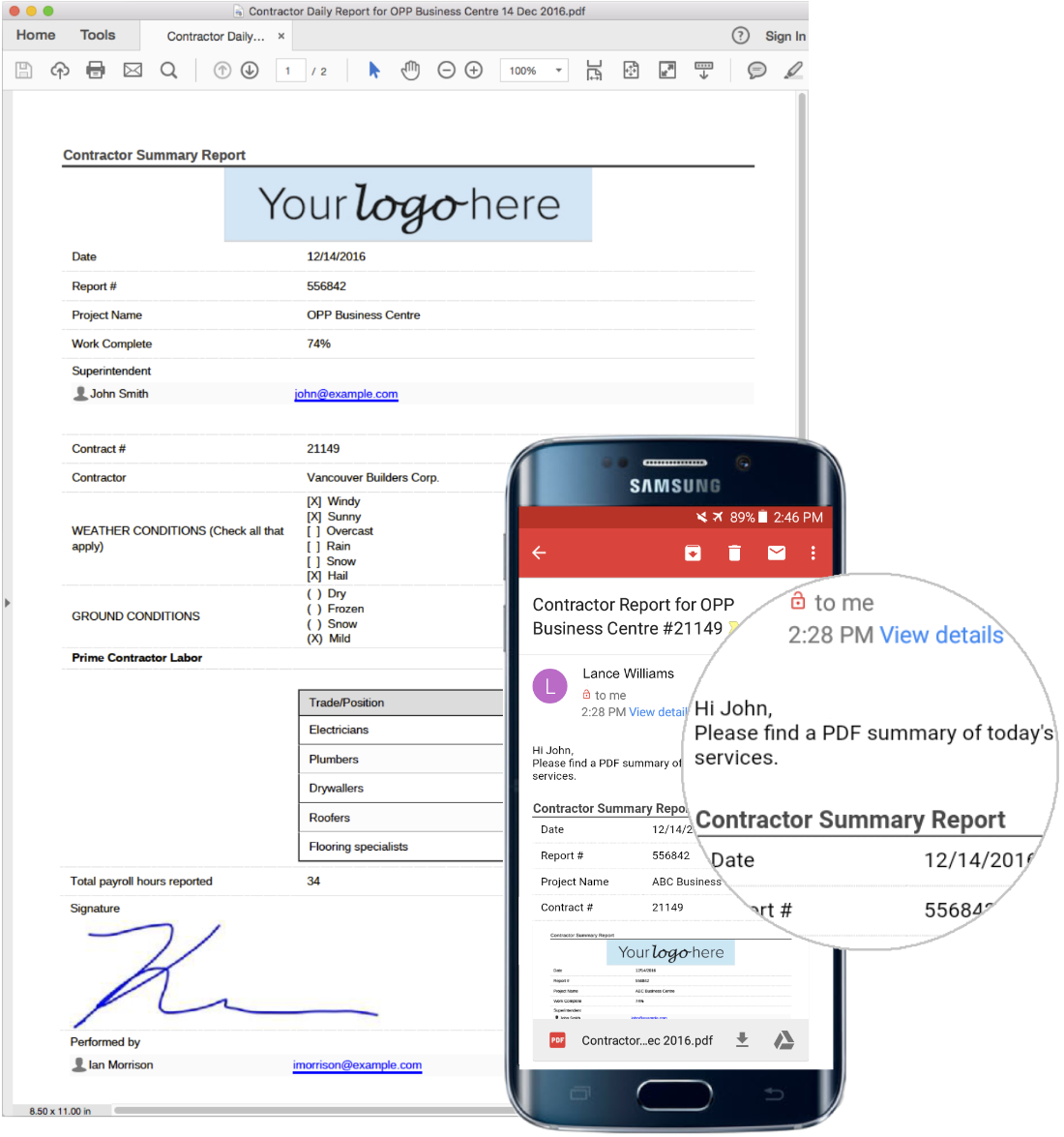 Increase transparency with project stakeholders
Complete daily reports at construction sites on iPads, and promptly send automated emails with PDF summary reports. This tightens the communication loop with management and project stakeholders. Errors are reduced, enabling informed decisions every time.
Streamline work orders and crew assignments
Save time and dispatch work orders from the office to crew staff, no matter their location. Flowfinity enables two-way information flow, so you can create multi-step workflows with real-time monitoring and tracking by management. This improves efficiency of the review and approval process.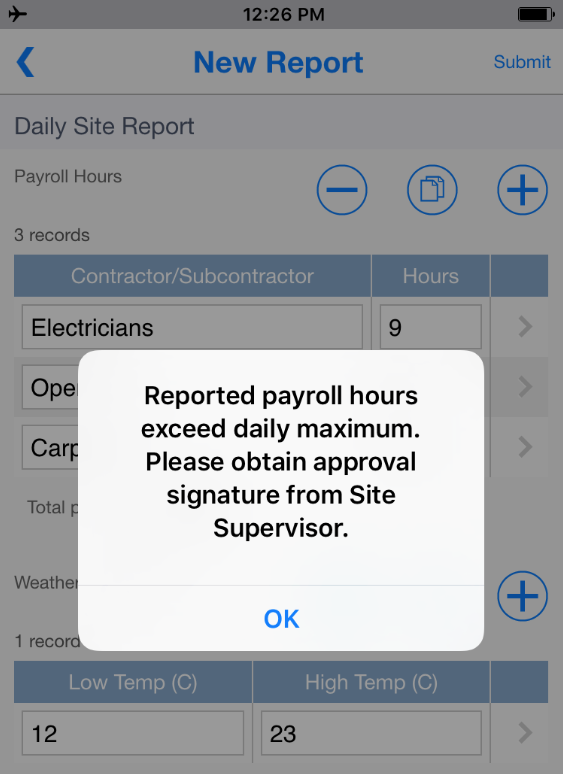 Ensure accurate project documentation
Improve field clarity by including time-stamped photos with sketch annotations, digital signatures, and sound recordings directly in mobile forms. Data validation and error messages make sure data is correct before it's submitted. Field teams are guided through proper steps, and get the job done right the first time.
Improve employee accountability
Site supervisors can keep better track of crew staff with detailed audit trails of performed work. You can record staff travel times, GPS locations, and clock in and clock out down to the minute. That means you can optimize staff time for higher productivity and utilization.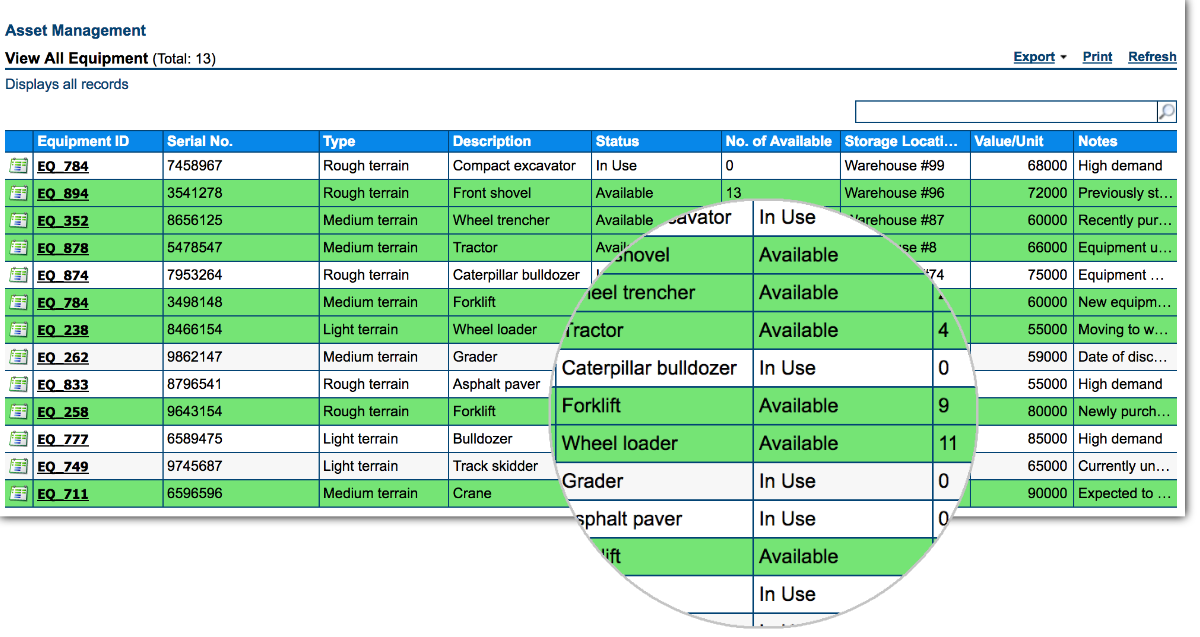 Effectively manage equipment and job site assets
Maximize equipment utilization through better planning and tracking. Flowfinity's database-driven mobile solution lets you access real-time data about equipment availability, maintenance schedules, and locations.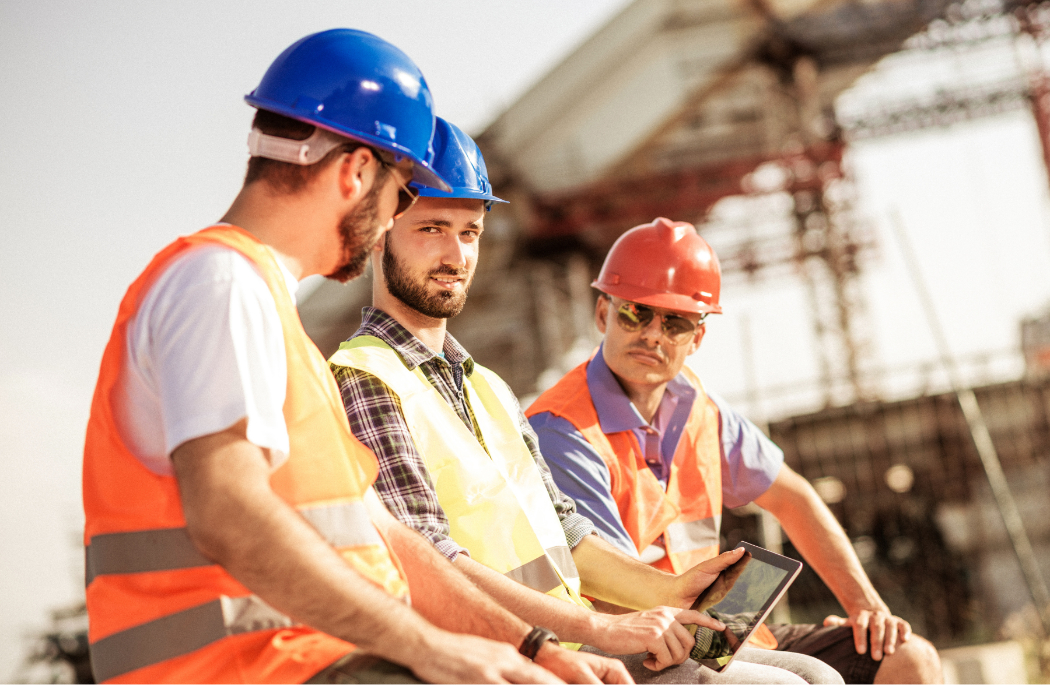 Empower job site crews
Set up your fields teams for success and provide the right tools to perform their work. Flowfinity allows for electronic versions of construction standards, contact lists, and materials & supplies catalogs to be uploaded and stored for quick offline access in the field. Teams on site can easily problem-solve and remain independent as questions arise.

"Given the success we had with Flowfinity, we expanded our use of the software to other functions. There is no limit to the number of apps we can create in Flowfinity, so we can extend it to different business processes, drive further efficiency, and increase the ROI of the solution."
IT Manager, Nechako Northcoast Construction