Maximize Marketing Intelligence Insights
Respond instantly to changes in the retail marketplace by collecting
and reporting fresh, reliable real-time market data.
Configure no-code applications to manage field teams, track retail audit execution and measure campaign performance in real time. Stay competitive with flexible custom data capture surveys and reporting dashboards you can quickly update to make complex changes to your clients marketing campaigns and retail audit programs on the fly.
Become more data-driven and ensure your field teams have access to the information they need, when they need it. Manage marketing campaigns effectively with actionable insights that deliver measurable growth for consumer brands.
Create custom audits
Make informed decisions
Ensure data quality
Visualize market data
Streamline field dispatch
Simplify employee onboarding

Trusted by leading global brands
Want to learn how? We're here to help.
Customize for maximum control and flexibility
Create and your ideal retail audit solution with custom survey forms and automated reporting workflows. Flowfinity provides the flexibility to quickly adapt your programs as market conditions change and respond immediately to ad hoc client requests. Publish updates instantly to users across all devices.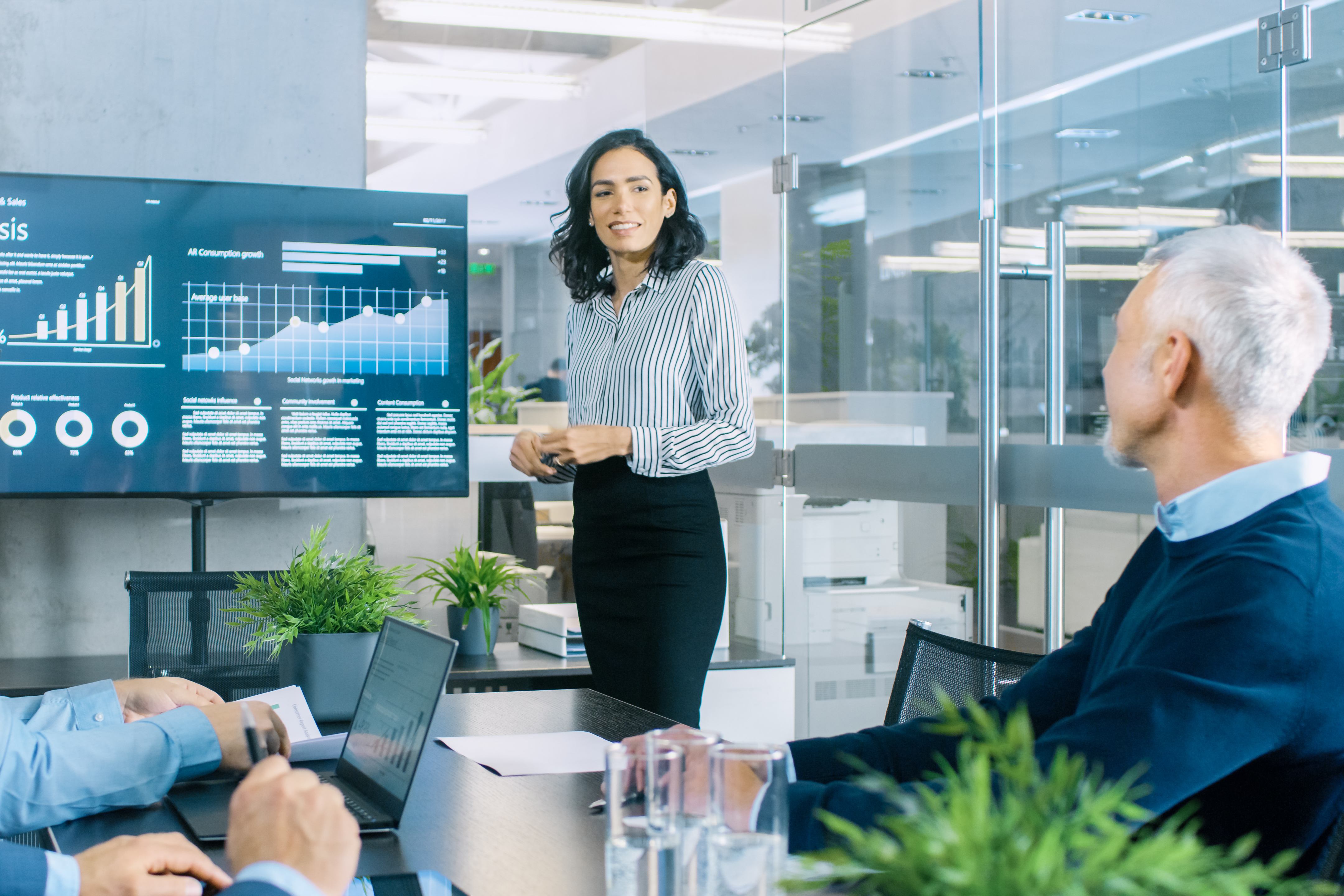 Centralize survey data to make informed decisions
Store all of your records independently of the app in a centralized SQL database for reporting and data manipulation. Applications and records are easily integrated with your existing systems to ensure everyone has the market intelligence they need to make data-driven decisions right when they need it.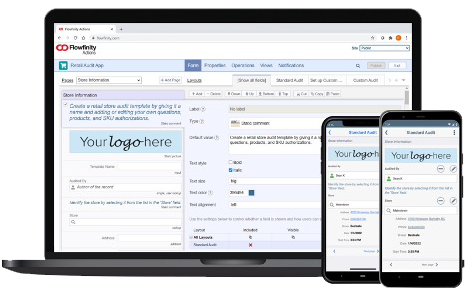 Standardize processes for improved data quality
Reduce the risk of errors with standardized surveys featuring built-in validation rules to ensure accuracy. Collect rich information including time-stamped photos, GPS locations, signatures and more to improve accountability and productivity.

"All of our retail audit data is submitted in near real-time and can be instantly reviewed by anyone in the sales department. Managers can download a report, highlight the issues and take action immediately."
VP Trade Relations, McCormick & Co.
Visualize retail audit data with interactive dashboards
Display audit KPIs in interactive charts and GIS maps that empower managers to assign tasks and approve field reports with a click. Wow your clients with intuitive visualizations that provide the ability to make sense of market intelligence data and find meaningful insights to make decisions with greater confidence.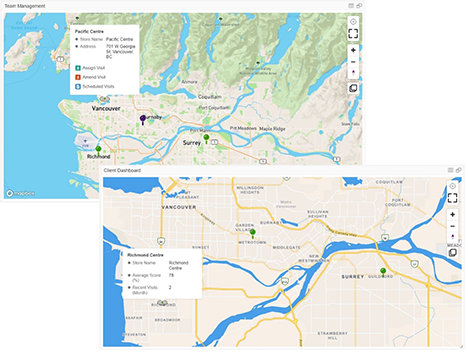 Streamline field dispatch, locations and work orders
Mobilze your entire field team with one central solution to assign and track audit locations and users across your territory or region. Help your teams better manage their time by seeing locations and routing options using popular mapping software to get more done.
Simplify user management and employee onboarding
Provide staff with an easy-to-use interface combined with personalized views for different job roles to help new hires quickly understand the software, streamlining onboarding and training. Automate text and email notifications to help provide insight into field operations and ensure everything remains on track.