Mobile Property Management Software
Flowfinity provides a flexible mobile solution that helps property managers and maintenance personnel complete their daily tasks on smartphones and tablets. With Flowfinity, you can reduce paperwork, phone calls and trips to the office while increasing back-office efficiency.
Customize your own mobile forms and workflow apps that reflect your business processes, and provide property management staff access to critical information from wherever they are.
Work Orders
Maintenance or architectural requests
Task assignments/work reports
Repair logs
Job costing
Request for Proposal
Site Inspections
Customizable forms
Photos, GPS location
Defect lists
Submission from the field
Streamlined approvals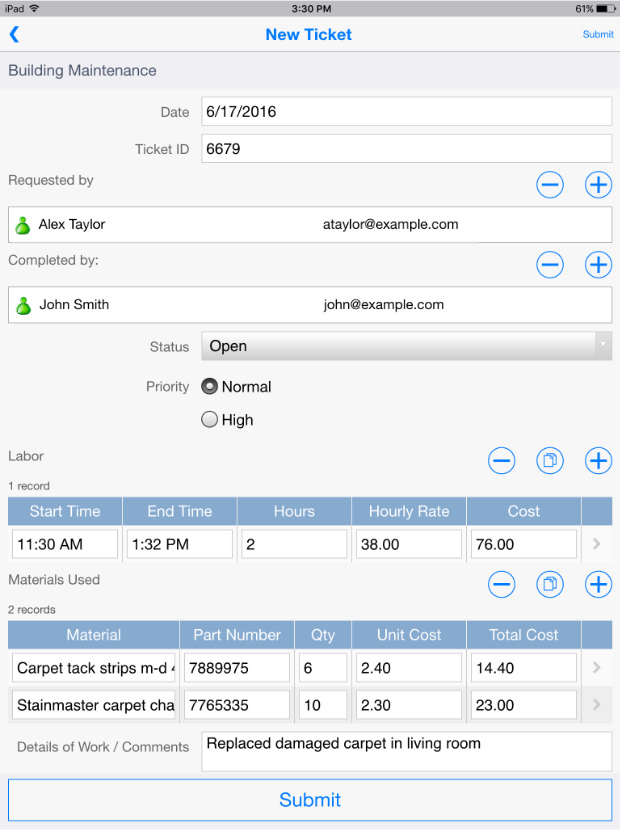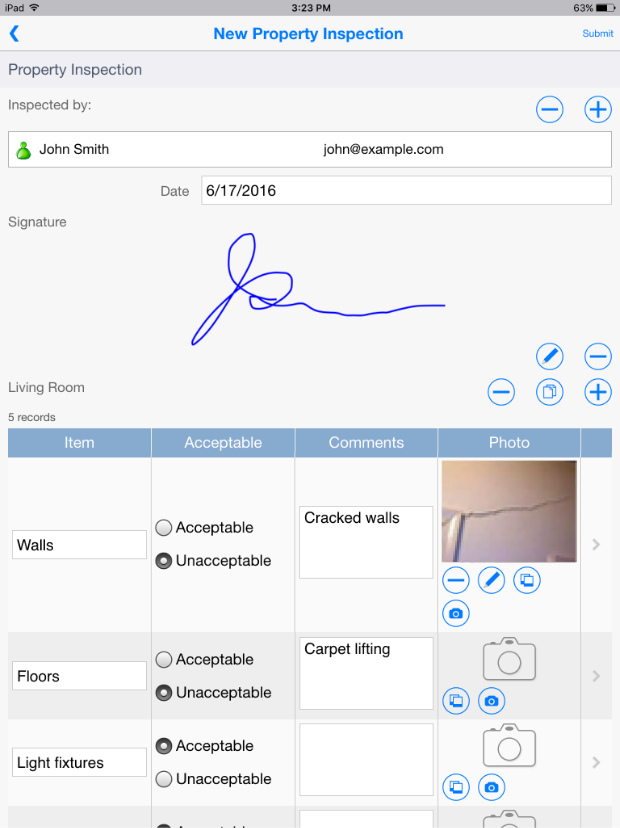 Concierge Services
Delivery records
Package tracking
Parking records
Homeowner request tracking
Key management
Records Management
Tenant lists
Vendor lists
Property lists
Incidents or violations
Property assets
Whether your employees are in the office or in the field, Flowfinity provides access to up-to-date information. Flowfinity apps work offline, and can be used in building areas without cellular network coverage. All of the data from Flowfinity mobile forms is submitted to a central, searchable database. It can be used standalone or integrated with other systems.

"What attracted me to Flowfinity was the ability for us to customize mobile workflows to reflect the way we do business."
Property Manager, CML Properties