Flowfinity Introduces New Enterprise Mobile App Features Including Audio Recording
VANCOUVER, BC, Nov. 16, 2016 - Flowfinity Wireless Inc. today announced new features for its enterprise mobile app software solution that further increase the speed with which non-IT professionals can configure and deploy mobile applications.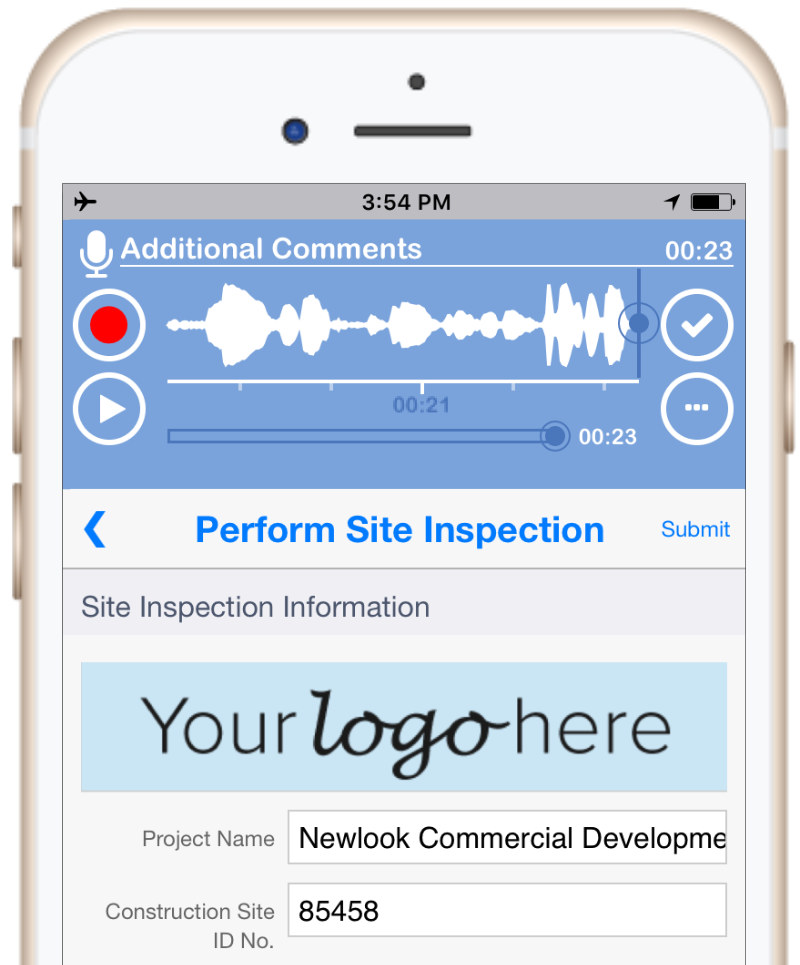 Flowfinity software allows non-IT professionals to quickly build and deploy mobile forms and workflow apps that improve productivity in mobile workforces. The latest features include an Audio field that enables app users to record sound, for use cases such as interviewing people in the field while capturing their answers in the form fields and recording the interview as audio in parallel. The ability to capture sounds directly into an Audio field is added to the existing ability to take pictures, capture signatures and add sketches to enhance field reporting and data collection options.
Other new features include advanced viewing options for nested fields that contain data with multiple levels such as tables and lists. Now, app designers can easily change how nested fields are displayed on devices, with the option to switch between list, table or form within form displays. Nested data can now be displayed in expanded form, allowing it to be easily viewed, used for automatic totals, or imported/exported to csv files.
User management is now simpler with the ability for administrators to update user information, including roles, through CSV file import. This allows for batch editing of users and their roles. A quick search bar has been added to the user management console, so that hundreds or thousands of users can be filtered easily.
App editor enhancements include a more user-friendly and powerful layout editor. Using the layout editor, app designers can create their own mobile form layouts and control which fields are shown, hidden or mandatory in each layout under specific conditions. The view editor has also been improved, with options for sorting data by hidden fields.
Flowfinity includes the ability to send flexible email notices automatically, depending on specific conditions. Now these email notifications can be set to include an importance flag.
For more information, please visit https://www.flowfinity.com/apps/new-features.aspx.
About Flowfinity
Flowfinity provides a proven, fully customizable solution for building enterprise mobile apps without programming. Since 2000, Flowfinity has helped leading companies across industries improve productivity, engage management, and improve business insight through all areas of the organization. By making it easy and fast to mobilize day-to-day business processes on smartphones and tablets, Flowfinity enables mobile teams to access, survey, report, and share information when and where they need to. Top global brands in consumer goods and other industries rely on Flowfinity software as the standard technology for automating critical business processes. For more information, visit https://www.flowfinity.com.
Back to List