Flowfinity Integrates NFC Technology for Faster Asset Scanning
VANCOUVER, BC, Aug. 15, 2017 - Flowfinity Wireless Inc. today announced new features for its enterprise mobile application software that improve management of tagged assets in real-time. Flowfinity's latest software update leverages NFC (Near Field Communication) technology on Android for rapid tag scanning, enabling digital information to be captured and stored faster.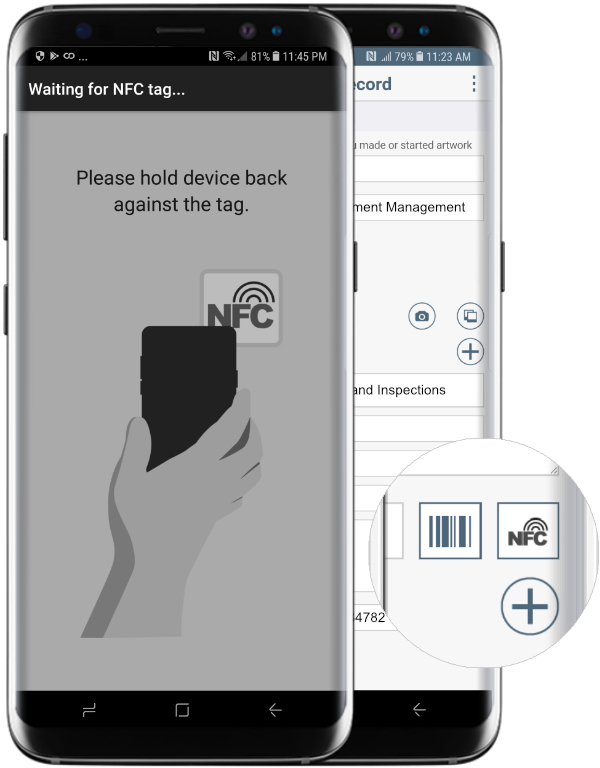 Using Flowfinity point-and-click software, IT professionals and operations department staff can now create custom mobile forms and applications that support NFC technology for quickly scanning NFC objects in the field. NFC tags are a faster way to scan items than using smartphone camera-based barcode scanning software, as NFC only involves a single tap rather than a slower camera-based scan that requires image focusing. Android devices with built-in NFC technology also eliminate the need of purchasing additional custom scanning hardware.
Now, business applications created with Flowfinity enable field staff that use Android devices with a built-in NFC scanner to gather accurate information, quickly and with less effort.
For organizations with a barcode system already in place, Flowfinity offers a combined barcode and NFC feature so NFC can serve as an improved alternative or in addition to barcodes for easy transition.
"We're excited to support NFC for Android devices so organizations can track field assets faster and more conveniently," said Larry Wilson, VP of Sales and Marketing, Flowfinity. "This allows management to make quicker, informed decisions by having a live view of business assets directly on their smartphones."
For more information about Flowfinity, please visit https://www.flowfinity.com/apps/
About Flowfinity
Flowfinity is flexible software for building end-to-end business process applications faster. It enables hands-on staff to create sophisticated workflow solutions with a point-and-click interface, not code, significantly reducing deployment time and maintenance costs of mobile applications. Based on a foundation of mobile technology, Flowfinity combines web-based application building tools, a cloud database, dashboard reporting, and cross-platform mobile apps for smartphones and tablets. Since 2000, Flowfinity has been used by top global organizations across industries to automate data flow and communication between field employees, office staff, partners and customers. For more information, please visit: https://www.flowfinity.com.
Back to List