Streamline Environmental Project Data Management
Simplify reporting with custom applications that standardize field data collection.
Accelerate project delivery, eliminate costly errors, and remove reporting bottlenecks by replacing paper forms with custom digital applications you can configure quickly for any project without code.
Improve insight into field operations and automate reporting by digitizing data collection and leveraging a centralized database with interactive dashboards that provide real-time access to your vital project information for any use case.
Site Surveys and Inspections
Soil Sampling and Remediation
Environmental Impact Assessments
Occupational Health and Safety
Environmental Monitoring and Audit
Compliance and Social Impact
Environmental Project Management
Ground, Storm and Watewater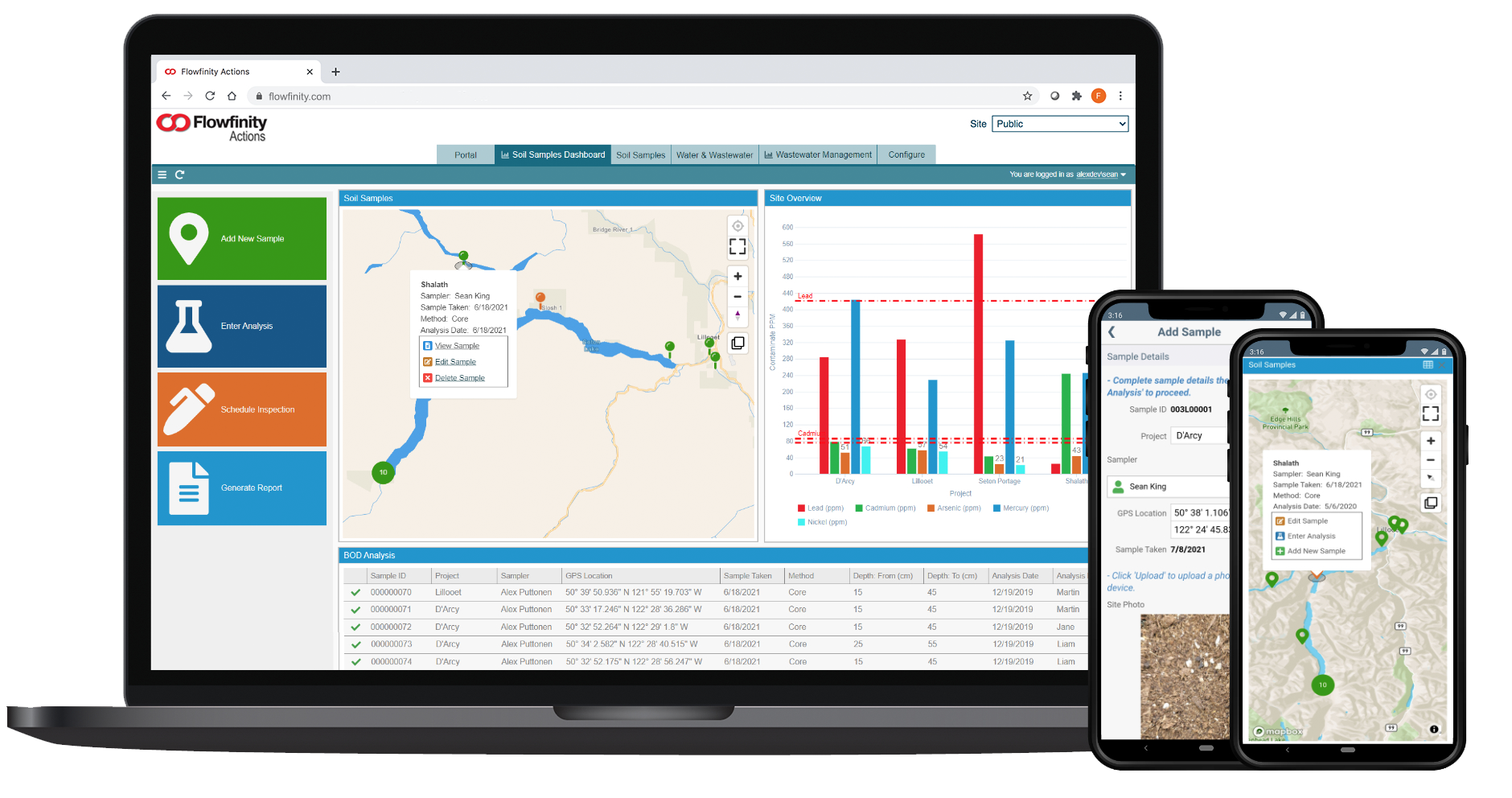 Improve insight into field data and operations
Review field data in real-time from a central database and increase visibility into operations through dashboard visualizations with interactive maps. View project data anytime, anywhere on the web or any mobile device. Mobile apps work offline in remote areas.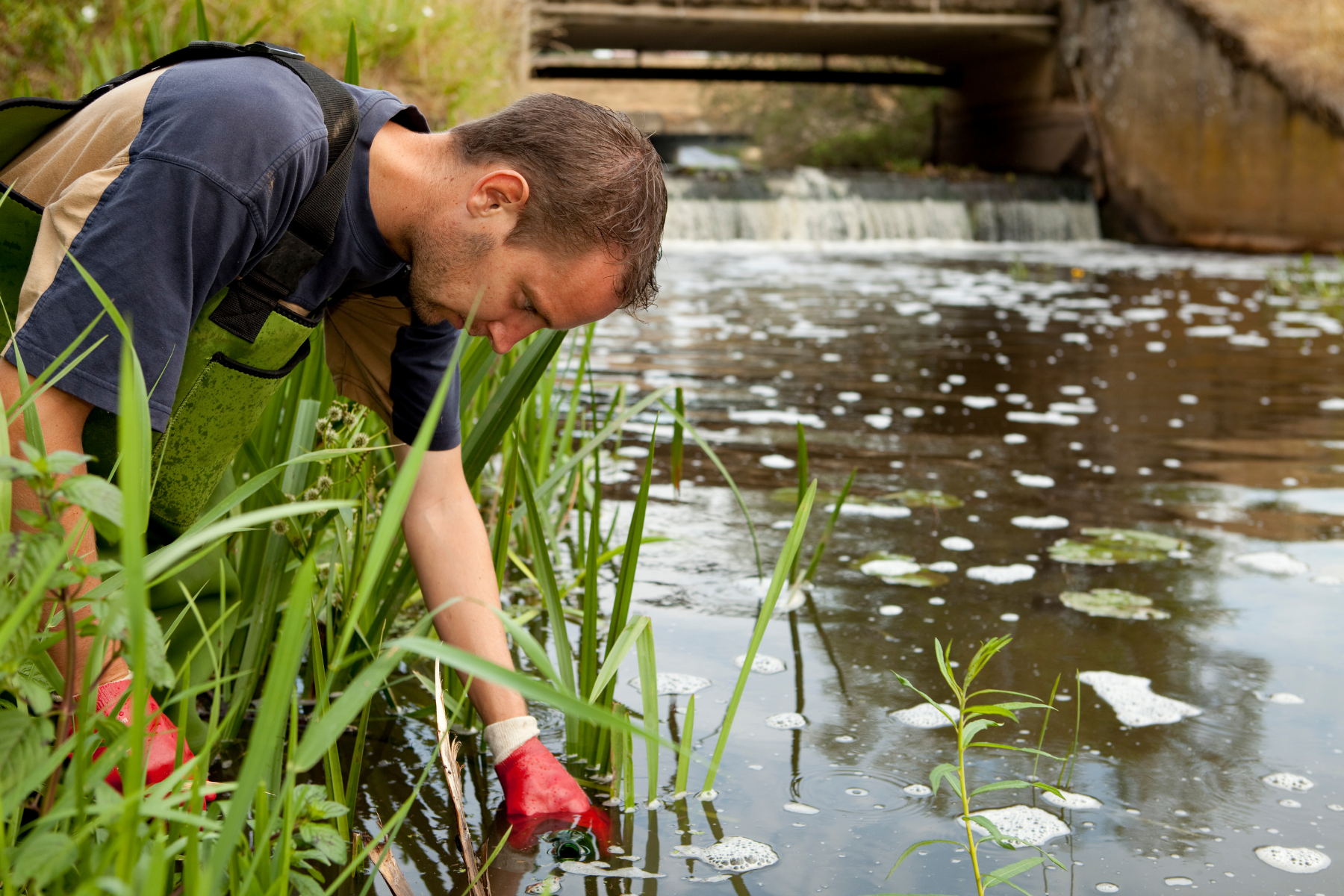 Ensure accurate field data collection at the source
Prevent costly errors and omissions by creating digital workflows with on-device calculations, conditional skip logic, entry validation rules, and mandatory fields. Stop performing tedious data re-entry tasks using paper forms and spreadsheets and give your team back hours of time each day!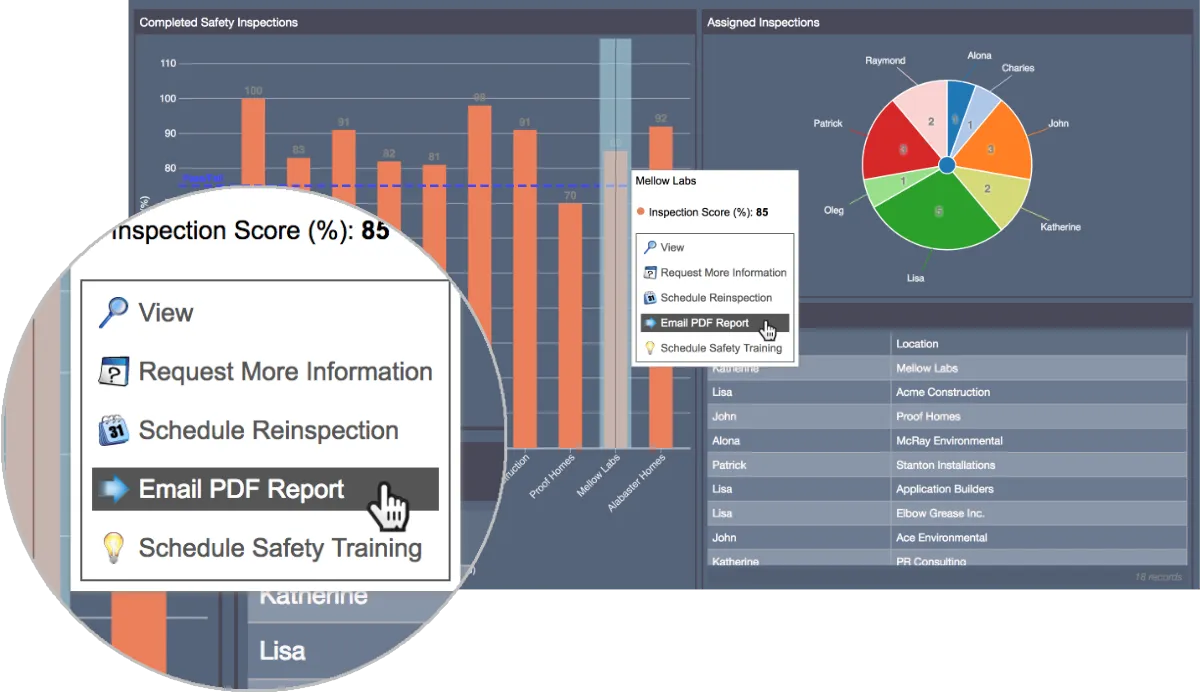 Automate reporting and provide a better client experience
Provide access on-demand to your applications and reporting dashboards, empowering clients to request services and view reports through a dedicated customer portal. Automate workflows to generate PDF reports and send to key stakeholders, reducing the need for meetings and increasing transparency.

"Flowfinity has made communication a lot easier. Field data is available to project managers ASAP making reporting and related tasks more efficient, we're saving an average of 2 hours a day in reporting time."
- Environmental Scientist, Hemmera (Ausenco)
Visualize your geospatial data with built-in GIS maps
Display your geospatial data, map features and attributes withinin Flowfinity dashboards, providing the ability to launch workflows, edit records and perform analysis within one core data management system. High precision GPS capabilities are compatible with Esri ArcGIS and leading GIS platforms.
Minimize project risk with unified systems
Flowfinity's no-code platform lets you quickly build your ideal solution suited to any environmental project client use case. Integrate your database with core sytems including GIS, ERP, or CRM software to create end-to-end processes that will help your projects flow smoothly from planning to completion.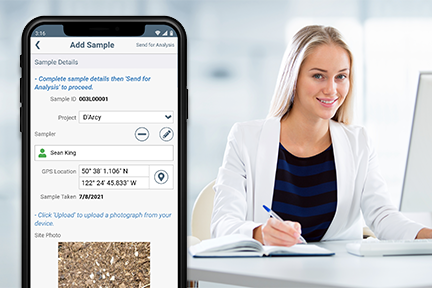 Gain competitive advantage by innovating with no-code
Empower project managers to innovate custom applications that boost productivity, ensure data accuracy and improve team collaboration. Move solutions quickly from concept to reality while reducing demand on IT resouces and freeing your skilled staff from tedious paperwork to focus on their areas of expertise and value creation.
Ready to see a demo?
We've told you that Flowfinity is the fast, easy and secure way to deploy enterprise-grade applications, now let us show you how.
Join our experts for a personal 30 minute demonstration to discover how our powerful no code development platform can help you reimagine your processes, accelerate solution delivery and transform your business.