Future-proof: Leverage technology to drive innovation and success in the 2020's
Nov 15, 2019
By Sean King with Alex Puttonen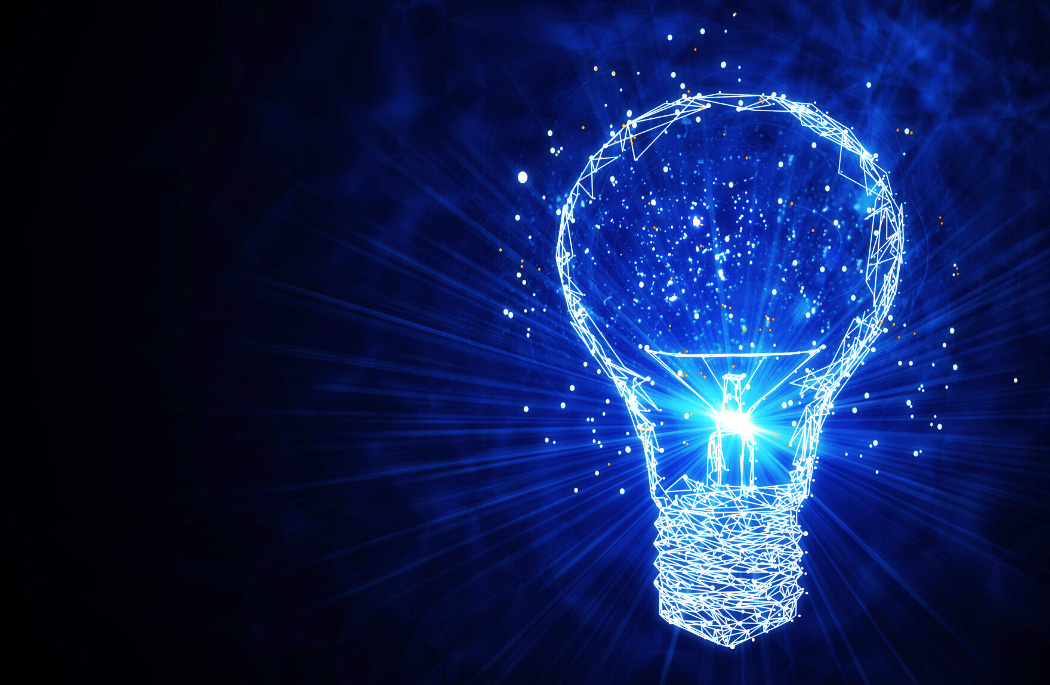 The key to success in the coming decade is leveraging technology to future-proof your business. Meaningful digital transformation can be achieved by democratizing innovation, integrating applications, automating processes and embracing the potential of IoT.
Background
Digital transformation might have as many definitions and interpretations as there are practising business analysts and IT managers. The goals and capabilities of every organization are different, which makes developing an effective road map difficult, but it is essential for firms in every industry to find their unique path to succeed in 2020.
As the competitive landscape continues to evolve and grow more intense, success will be driven by those that innovate using technology to disrupt and reimagine business models.
At its core, digital transformation is about how to future proof your business, leading to better employee experiences, more efficient operations and new revenue streams.
To accomplish this, it's vital to understand which new technologies are available, appropriate, and optimal for your organization. Consider these strategies to help you future-proof your business in 2020 and beyond:
Democratize innovation with no-code app configuration
Traditionally, application development has been the domain of highly skilled, and in-demand, professional coders. This left little room for business leaders to collaborate or augment the process beyond providing some requirements and hoping for the best. Now, with the rise of no-code app configuration, innovators from any area of your business are empowered to build and maintain sophisticated applications that impact key performance indicators quickly and independently of scarce IT resources.
The term 'citizen developer' has been coined to describe these leaders, who are leveraging increasingly powerful no-code toolsets to build applications themselves. While they may lack the coding skills of professional developers, they play a vital role in fueling evolution and growth.
Democratizing the app design and deployment process, under the guidance of established IT standards, empowers team members from throughout your organization to collaborate and lend their expertise to create effective solutions. The trend towards democratizing technology driven business innovation, through app development, is becoming not just a competitive advantage, but a necessity for firms to be nimble enough to compete in todays world.
Drawing on the insights of all your organizational talent not only improves the design process, allowing departmental leaders to ensure updates and new iterations of apps can be continuously deployed in an agile fashion at the business unit level. This frees IT from time-consuming coding tasks to focus on the technologies that drive meaningful digital transformation and reduces the backlog of applications in development.
Embracing no-code tools to empower non-traditional 'citizen developers' results in both a higher volume and quality of solutions to business problems as collaborative innovations are incorporated into each successive iteration of apps deployed.
Integrate applications to run one unified system
Many organizations rely on multiple applications to run their operations, having developed or purchased specialized software for specific processes. A goal of any effective transformation roadmap should be to integrate separate applications and services together, streamlining workflows to improve operational efficiency. This is the premise behind the leading Enterprise Resource Planning (ERP) systems currently available.
Not all firms can, or should, commit to the significant financial and resource investments required to run a vendor specific end-to-end ERP system. Even those that have adopted an ERP may find that there is not enough flexibility within their solution to avoid incorporating some external applications into their overall systems puzzle.
By relying on multiple separate applications instead of one unified system, which can be composed of several integrated applications, you run several risks:
Inefficient data management leading to duplication of data and effort.
Wasted productivity through mundane and time-consuming data entry tasks.
Insecure data spread over multiple systems increases the potential for loss or theft.
Poor experiences for customers when employees aren't empowered to meet their demands efficiently.
Reduced decision-making ability as there is no central place to view real time business intelligence information.
System integrations have a reputation for being one of the most difficult things to accomplish in IT. However, by leveraging common standards like HTTP based Representational State Transfer (REST) Application Programming Interface (API) integration architecture or Simple Object Access Protocol (SOAP) you can now more reliably synchronize data between vital apps.
For example, linking financial software used for billing directly to your mobile workflow applications can reduce inefficiency and human error. By integrating internal systems with customer-facing apps you can often create better experiences. It is even possible to devise entirely new processes, such as allowing a GIS analyst to seamlessly transition between specialist mapping tools and core enterprise software.
Visual integration software such as Power Automation (Microsoft Flow) and Zapier also leverage REST API architecture and are growing more powerful and widespread, increasing the potential avenues for successful integration between ERP systems and applications built and deployed by 'citizen developer' business professionals.
Automate business processes with software robots
Process automation is now within the reach of every business leader in your firm. Leading no-code app development platforms allow software robots to be configured and assigned using point and click tools.
Software robots execute repetitive but often complex rules-based business tasks and escalations so skilled workers are able to pursue more high-value activities, such as innovating new applications and processes.
Using a declarative tool set, it's easy to define the exact automation behavior you want. All you need to do is write one conditional statement to trigger your robot to perform a task or escalation that previously would have required human intervention. This allows your organization to reliably automate large swathes of business processes, increasing productivity while also freeing workers to focus on those tasks that boost engagement and grow new revenue streams.
Leveraging software robots to automate processes has the potential to significantly increase your digital transformation returns…
… but don't automate everything! Experiences are always crucial
If widespread automation is adopted without due consideration the potential exists to create neutral or even frustrating experiences for your internal and external customers. Delightful experiences should be at the heart of any digital transformation effort, we've all been frustrated by an ineffective chatbot or a labyrinthine phone-based dialing menu.
Engaging in digital transformation is a change process and does come with some risk. With the rise of self-service and artificial intelligence (AI), it's important to remember that exceptional experiences will always drive your success.
Organizations should seek to offer best-in-class service and training when onboarding new customers. Both new and existing clients should be able to access personalized support and professional services. Automaton should augment, not replace, meaningful human interaction with your stakeholders.
Ensuring your level of support matches your product or service offering helps ensure stakeholders realize the full potential that engaging with your organization can bring them.
Connect your enterprise assets with the Industrial Internet of the Things
The Industrial Internet of Things (IIoT) is an emerging technological revolution that promises to connect the physical and digital worlds. Often the subject of 'hype' in recent years, IIoT is beginning to make a big impact as direct connections between sensor data and business systems allow for fully automated closed-loop workflows.
Effective use cases for IIoT are nearly endless. Examples include incorporating sensors in manufacturing equipment to ensure optimal performance, and environmental condition monitoring allowing utilities, municipalities and engineering firms to keep projects within regulatory compliance. Connecting physical objects to digital systems allows data streams to enter your business software in real-time, empowering firms to make concepts like real-time monitoring and predictive maintenance a reality.
What has been lacking in the IoT space until now is the ability to easily procure and integrate physical controllers with business process applications to build a unified supervisory system for the entire enterprise, without extensive specialist technical knowledge. We anticipate significant evolutions in this area coming in 2020.
As the full significance of IoT becomes clear, it has the potential to completely transform operational processes and dramatically increase automation in every industry that has assets in the physical world.
Conclusion
The key to a successful digital transformation in 2020, as always, is selecting the correct mix of people, processes and technology.
By engaging with partners who offer agile and responsive solutions you can help your organization embrace its potential for technological innovation and competitive advantage.
Empower your team to configure applications that are responsive to the immediate needs of your business, that really help employees do their jobs better and that they like to use…without sacrificing the technical functionality needed to truly streamline operations.
Contact us to learn how any leader in your organization can build applications with reliable system integrations and process automations. Coupled with a forward thinking IoT strategy you can democratize innovation and reap long lasting results.
The time has come to future-proof your business for the decade ahead.
« 4 Ways to Defeat Your Application Development Backlog with No-Code Tools
Field Services Revolution – 11 Best Practices for Achieving Digital Transformation »