How Cincinnati Leverages ArcGIS and Flowfinity Workflow Apps to Streamline Field Service
Feb 11, 2016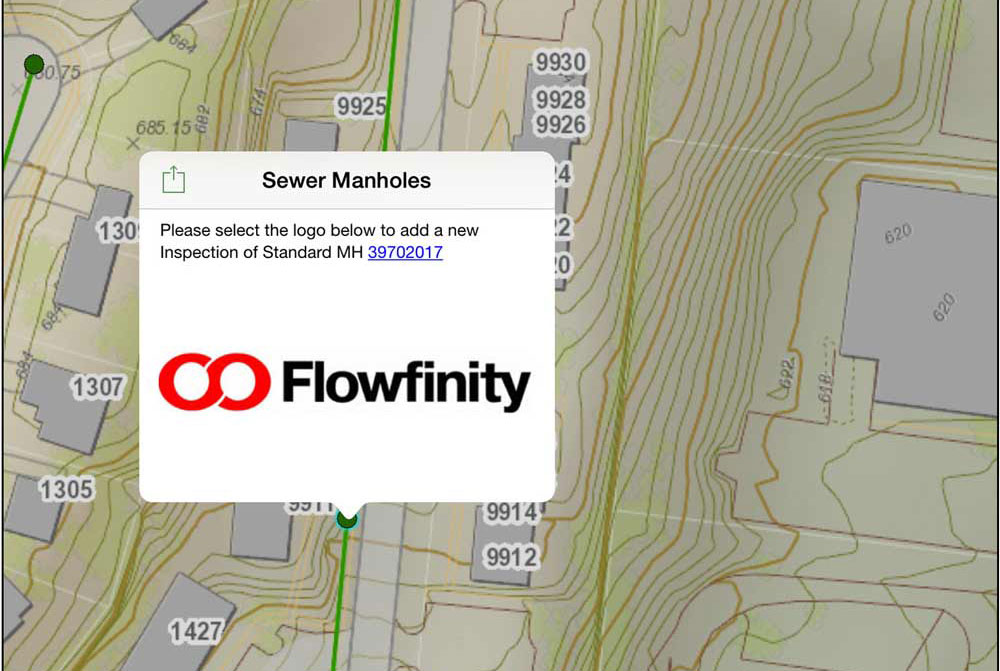 Source: City of Cincinnati
The City of Cincinnati's Wastewater Collection Division manages sewer infrastructure, including over 3,000 miles of main sewer line, for almost 1 million residents and businesses in the area.
The division's field service technicians use Flowfinity apps on iPad to report on various work orders and tasks that they complete throughout the day. The apps were custom built using Flowfinity software, which enables business users to create their own apps without programming or IT.
It was important for the division to be able to create and modify their own apps, because the workflows that field technicians follow are all different and can be complex, depending on the job. Flowfinity apps provide guidance to field technicians, and also allow all of the relevant information for each job to be accessed or completed on a mobile device and submitted to the office right away.
Flowfinity isn't the only software in use by the wastewater collection division, which also uses ArcGIS mapping software to manage assets.
Mike Pittinger, the division's Superintendent, has integrated Flowfinity with ArcGIS to allow users to access GIS data from Flowfinity apps, and vice versa. For example, field technicians can click on a particular manhole on a map, enter information about it in Flowfinity, and the ArcGIS record is automatically updated.
The integration allows field technicians to work seamlessly between the two apps on their mobile devices. This helps them access the information they need when it's relevant to the part of the workflow they are in, and also to keep the information in the GIS system up to date.
The integration takes advantage of a built-in Flowfinity feature for client-side integration called deep linking. Deep linking is a programming-free way to perform a specific action or access a specific place in another app. This enables companies to use Flowfinity with other best-of-breed apps simultaneously, without having to sacrifice in functionality for their mobile data collection or workflow app requirements.
"What set Flowfinity apart was that it gives the business user the power to quickly create apps with deep functionality such as custom workflows, integration, and flexible data capture features without any programming. This greatly reduces the IT resources required, because ongoing changes and new applications can be implemented by the business group," said Pittinger.
To find out how the City of Cincinnati's Wastewater Collection Division integrates Flowfinity with ArcGIS maps to optimize its field service management, check out our Knowledge Base article "Configuring ArcGIS Online Maps with Flowfinity apps."
To learn more about how the City of Cincinnati streamlined field service with Flowfinity apps, read our case study.
Start building your enterprise mobile app solution today with a free trial.
Don't forget to share this post!