5 Tips for Launching a Successful Mobile Asset Management System
Dec 20, 2018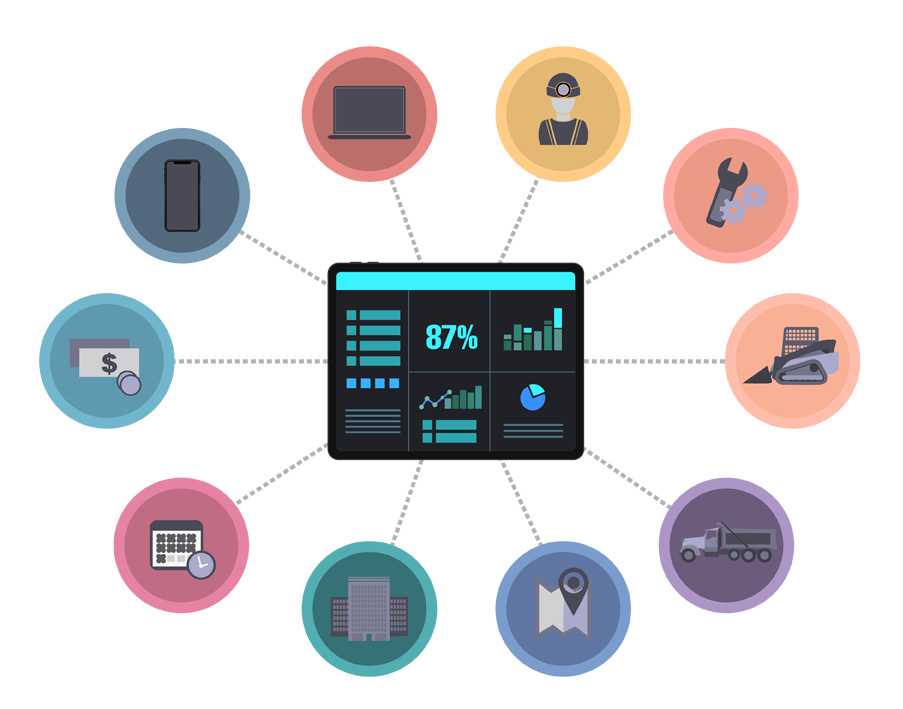 Lost, damaged or misallocated physical assets cost firms millions of dollars every year. Implementing a mobile asset management system is the key to preventing losses and maximizing the value of assets throughout their lifecycle.
Developing a mobile asset management application will improve your visibility into the supply chain, streamlining your processes and increasing asset availability to reduce operating costs. Effective asset management can also help extend the useful life of equipment and increase your return on investment by deferring new purchases.
There are key considerations when choosing a software solution and implementation approach. Here are a few tips to help make your launch a success:
1. Define your assets and business requirements
Do an in-depth audit of what equipment your business uses, where it is and what you need to monitor regarding maintenance schedules, downtime, location, etc. This process will provide important benchmarks and help guide your implementation efforts.
2. Consider the importance of system flexibility
Business needs and asset types are always evolving, so ensure the solution you choose puts you in control to manage updates quickly and with no code. This can be a challenge when outsourcing professional IT development or purchasing off-the-shelf solutions.
3. Demand intuitive and functional dashboards
Mission-critical operational asset data should be available at a glance in real-time to better inform your decisions. Functional dashboards enable you to drill down and get to the source of issues, then launch corrective processes or reassign assets with a click.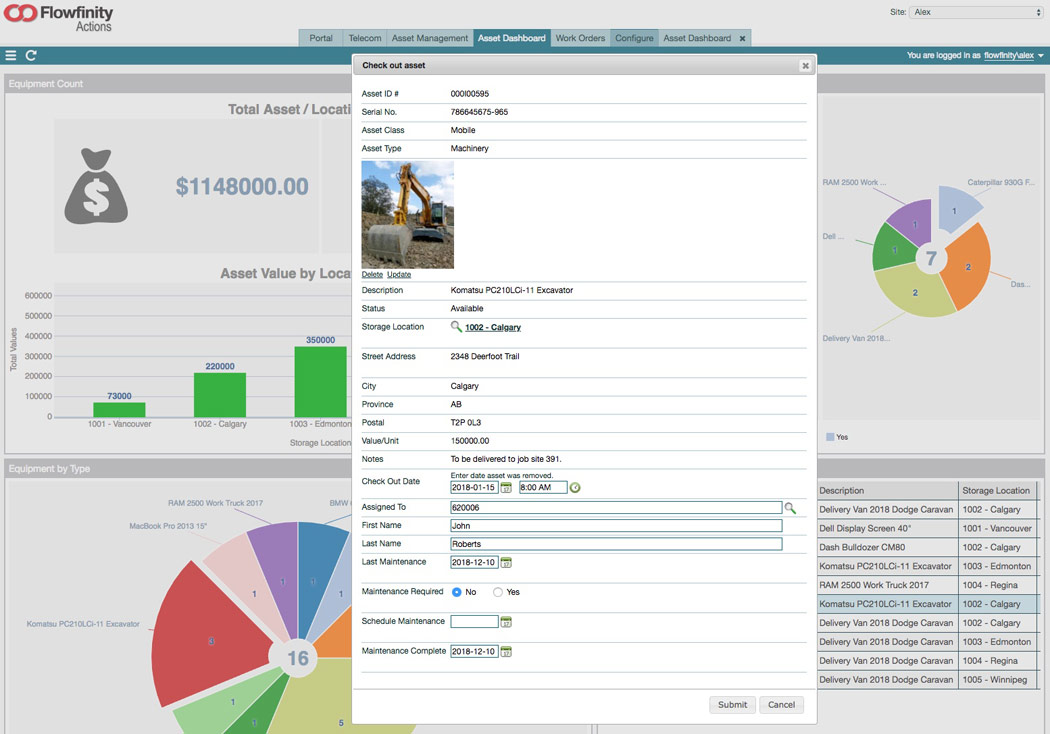 4. Connectivity is crucial
Don't leave your data in a silo. Integration and two-way use with your ERP, CRM or other back-end systems should be reliable, secure and easy to implement. Utilize deep links to perform actions and access data in other applications.
5. Deploy a variety of tracking mechanisms
Fully featured asset management apps will support a number of ways to track and report on different assets including: barcode scanning, near field communication, GPS tracking and photo capture with annotations.
Flowfinity allows you to build flexible mobile asset management apps that integrate with your existing systems, with no coding involved.
Easily create a custom business application that uses a variety of tracking mechanisms to monitor and inspect mobile assets. Utilize functional dashboards to update equipment statuses and locations as assets are used, allocated, or moved. Flowfinity provides an accurate, up-to-date snapshot of all your mobile and fixed assets that everyone can access.
Transform your business with mobile apps.
« What Is Mobile Data Collection?